Commentary: Will only a Marvel blockbuster lure movie-goers back to cinemas?
Like physical retail stores, the darkened romantic cinema rooms have lost its heyday shine and movie buffs everywhere will grieve, says Edwin Yeo.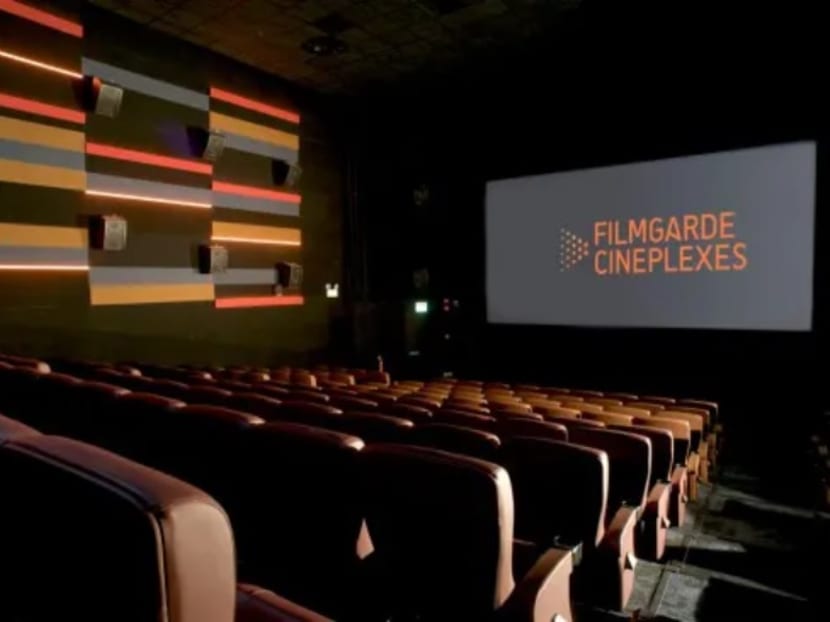 SINGAPORE: When Jack Neo made his very first movie, Money No Enough, in 1998, little could he imagine the title might be describing the cinema industry in 2022.
To some, Filmgarde Cineplexes announcing the closure of two of their three cinemas in March will simply garner a shrug of the shoulders. After all, it's not like it's Golden Village shuttering their doors for good.
But to others, this was a long time coming. Not Filmgarde's closure per se, but the winnowing of the entire cinema industry in Singapore.
During its heyday in the mid-90s, Singapore boasted one of the highest box office per capita in the world. Back then, a date consisted of dinner and a movie. Somewhere in the last 10 years or so, with the advent of online dating and streaming, a night out evolved to become the more suggestive "Netflix and chill".
Filmgarde's latest announcement puts the closures down to a combination of the rise of streaming platforms and the impact of COVID-19, but some cinema operators have had it tough for a while now.
Even the bigger players are suffering. Eng Wah Cinemas, who rebranded themselves as WE Cinemas in 2010 and was the fourth biggest cinema operator here after Golden Village, Cathay and Shaw, has closed cinemas in Toa Payoh, Ang Mo Kio, Bukit Batok and most prominently, in Suntec City.
Today, it has one cinema left standing in Clementi.
Despite Eng Wah's closures, other cinema operators were optimistic and filled the void, and as recent as 2019, the number of cinema screens in Singapore was at a record high of 281 prior to the pandemic.
This dropped to 274 in 2020, suggesting that COVID-19 was having a severe impact on the industry.
COVID-19 was right-sizing many industries, including brick-and-mortar retail shops and the F&B sector. The cinema business might just be another such industry.
BOX OFFICE SALES DIPPING
Singapore's box office sales have been on the decline since a peak of US$168 million (S$226 million) back in 2013, with 2017 the year it dropped out of the USD100 million mark since 2007, according to global movie database Box Office Mojo.
The business has been shrinking no matter whose figures you look at. The Singapore Film Commission estimates 2019's box office takings round US$125 million, whereas Box Office Mojo reported it closer to US$89 million.
The initial optimism was propped up almost solely by summer blockbusters, particularly from Marvel, for about two decades since the early 2000s. Unlike the past, however, smaller titles had trouble getting cinema exhibitors to give them enough screens to showcase their work, since like most businesses, these were reserved for the best-selling titles.
This resulted in movie producers looking for successful franchises to keep filling up the seats.
Avengers: End Game alone took nearly 22 per cent of 2019's box office takings. The trend was clear, fans will go to the movies only for the big movies. For smaller titles, they would catch it on Netflix or other streaming sites.
Even now, it took the amazing Spider-man: No Way Home for us to hit the cinema once again – probably in part because the movie was not available on streaming services like Disney+ or HBO Go, unlike Dune or Black Widow.
While all this meant good box office numbers for blockbuster movie producers, distributors, and cinema operators alike, it also meant that smaller filmmakers had to look for a new home if they were to keep creating new stories that were not tied to proven franchises.
HUGE FUNDS PUMPED INTO STREAMING
The result is that movie theatres are slowly being replaced by a screen of a different kind – the ones in our homes.
That trend is helped in part because big production companies such as Disney and Warner are muscling in to pick up original content to get more subscribers onto their streaming services, but still balancing with more exorbitant budgets for the franchise films to lure fans back to the theatres.
In a way they are striking a balance to get good content on both cinema screens and streaming without cannibalising each other. Does that mean we will see most films go the way of streaming services?
The jury is still out after the strong pushback from artists and directors. Scarlett Johansson sued Disney last year, claiming that simultaneously releasing her Marvel Cinematic Universe swansong, Black Widow, on Disney+ breached her contract and eroded her earnings, part of which was based on box office performance.
Prominent filmmaker Christopher Nolan also came out to criticise HBO Max after it dropped the bombshell that it would be moving its entire 2021 film slate onto the HBO Max streaming service, claiming that creators were not consulted on their movies being used as loss leaders to promote the streaming service.
But the wheels of change are turning. A large part of the filmmaking budget is going to streaming services. Netflix alone announced that they intend to spend around US$17 billion in original content production in 2022, and one can imagine that a large part of Disney's US$33 billion production budget will also go into Disney+ originals.
This can only mean a further nail in the cinema coffin, especially if the powers that be decide that streaming will also be the future home of the franchise films.
After all, streaming platforms allow them to make most of the dollar since it's direct to consumer, cuts out a huge share to the exhibitor, traditionally at around 50 cents to the dollar, and the movie industry is nothing if not profit driven.
WATCH PARTIES RULE
I get it, a whole generation has grown up living in the online world. It's no different from millennials and Gen Zs preferring cashless payment over cash or credit cards, playing FIFA on their computers rather than actually watching a football match or shopping on Shopee rather than at a mall.
There is no point in denying the inevitable, and perhaps it's not as apocalyptic as it sounds.
With streaming services needing a lot more content to maintain their foothold, filmmakers struggling to get box office receipts due to the stranglehold of the blockbusters can find new life - and money - to get their work shown to a larger audience in this great war for great content on these services.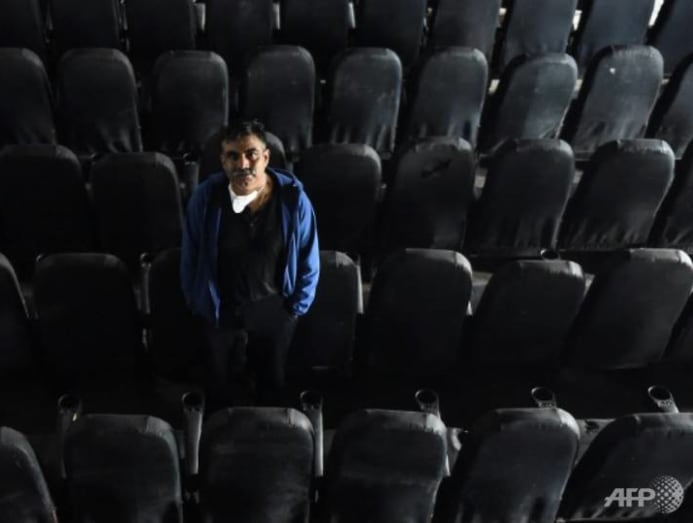 Take the quirky film Don't Look Up staring Leonardo Di Caprio and Jennifer Lawrence, which only managed to score a sad US$800,000 at the box office, paltry compared to its US$75 million production budget.
Paramount sold it to Netflix, for an undisclosed figure, but reports suggested that US$55 million went to the movie's two leads, Leonardo Di Caprio and Jennifer Lawrence, much higher than the average US$20 million Hollywood pays to its A-listers.
The result? It was the second most viewed show on Netflix 28 days after its release.
If that's any indication, then the future of cinema looks very much like the world of franchise fandom, potentially dominated by Marvel, Star Wars, DC and the likes, while more unknown work may find a fanbase on the smaller screen. That is, until the studios decide that even the franchise fandom prefers to WFH – watch from home.
THE LOSS OF SOMETHING SPECIAL
Yet all this will be a huge pity. As a former movie reviewer, some of my best movie experiences were discovering new, non-franchise related and original movies on the big screen. You fell in love with Pulp Fiction or The Usual Suspects, not because they had explosive special effects, but because you paid attention to the fascinating dialogue and the slightly more convoluted plot
In a cinema, you're caught up in the moment and will not be distracted by your second screen pinging you to play Candy Crush. These movies were great because you actually watched it all at one go.
Today, at home, you might have the best 8K screen with an awesome sound system but try watching Tenet and you invariably lose track of what's happening in that time-twisting tale because something's bound to distract you from that mind-bending 2.5-hour saga.
And even if you finished it, you invariably miss out the finer details and might think to yourself, that kind of sucked because I didn't understand what was going on.
Of course, our shortening attention span isn't the fault of streaming services. The social media explosion and the doomscrolling habits picked up this pandemic have reduced us to consuming mostly bite-size entertainment, whereas the cinema demands your full attention.
I know it's a pipe dream, but the way things are going, we are unlikely to see small independent films like the excellent 2010 Confessions, directed by Tetsuya Nakashima, ever again make box office sales of US$45 million, nor hold its own against summer blockbusters and capture the imagination of a generation of movie-goers for Japanese films.
Because when one Netflix and chills, one is more likely to chill than Netflix.
Edwin Yeo, a former movie critic, leads the Singapore office of SPRG, a regional integrated communications agency.