Commentary: Retirement is a chance to find a new purpose and identity
It is common to think of retirement planning as a purely financial one – to ensure you have enough. But this is only one part of the equation says an SUSS gerontology researcher.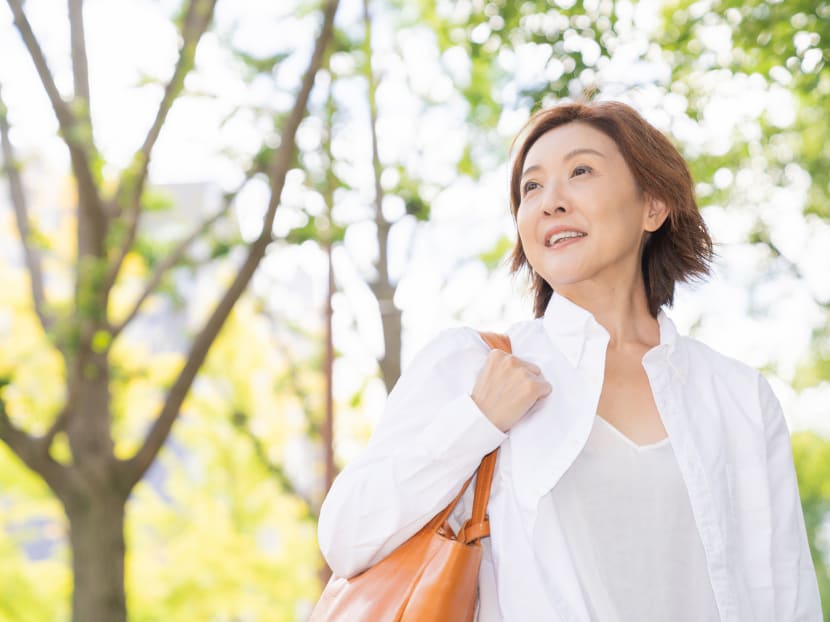 SINGAPORE: It is safe to say that many of us yearn for the day when we are free from the day-to-day shackles of work and want to retire because it conjures up visions of a permanent vacation where we choose what we want to do.
But this can be a sepia-tainted picture – I recently heard about someone who retired his high-ranking job and discovered a profound loss of identity. It is not uncommon for executives who have put decades into a career to suddenly feel they are in a vacuum - emotionally, mentally, and financially.
The retirement age in Singapore is 62 and this is progressively being increased. But national data also shows we are living much longer than earlier generations. The average life expectancy for men is 81 years and for women, 85 years – so one is looking at minimally 15 years of active retirement.
This may explain why more seniors stay on in employment. According to a recent Ministry of Manpower (MOM) report, the employment rate of seniors aged 65 and over rose to 28.5 per cent in June last year despite the recession, and continued to increase at a faster pace to 31.7 per cent as at June 2021.
But for those who want to step off the gas and pursue other interests, there is another life. What researchers Lan Wang, Douglas T Hall and Lea Waters called a third view of retirement or "identity-based retirement", a psychosocial process of identity transition and search for meaning.
Also termed the "life goes on" possibility, this view says whatever has interested us in the past should continue – even if the structures or settings are different. So, for instance, if we have always thrived on communicating with younger workers in our work life, we should try to find avenues to keep doing this.  
To achieve this, the authors say life does not have to be lived vertically – birth, study, work, retire, death. People need to "interrupt" their lives by reigniting the fire so to speak and this can mean setting aside time to develop hobbies or skills while working.
Listen: What's the number one thing you need to do before you can retire securely?
George Thia, 68, is an interesting example of someone who embodies this idea. I met him when I was doing my Master of Gerontology at the Singapore University of Social Sciences (SUSS). We were course mates.
He had already scaled the financial world as the Managing Director of Morgan Grenfell (Asia) and Merill Lynch International Bank. George retired at 42 but got bored and started advisory work in finance and planning, focusing on business and family assets, and in the media, education, and healthcare space for the next 20 years.
While he was on the board of Mount Alvernia Hospital, he began to develop an interest in gerontology and so after his stint, enrolled in the course at SUSS. George re-fired his life as he aged by learning new things.
WHEN RETIREMENT MEANS GOING BACK TO WORK
I recently met 58-year-old Safe Distancing Ambassador (SDA) Seoul Soh (she named herself Seoul after the city she loves) who was a homemaker before stepping out of her comfort zone to be an SDA.
While others her age transit from work life to retirement, Seoul went in an opposite direction – back to work since her children were grown up.  
She performed her SDA role diligently and often went out of her way to patiently explain the safe management measures to the public. Her passion and kindness at work shone so brightly that she was presented the Star Service award by her organisation.
Seoul says she let go of her attachment towards her grown-up children and found joy devoting herself to her new role in serving others. Seoul has found a renewed sense of purpose and foresees doing this for as long as she is needed.
She embodies another aspect to retirement which is also valuable – seniors who continue to work, at a capacity of their choosing, so they can still draw an income and find purpose every day. PERSOLKELLY's APAC Workforce Insights found that mature workers are most valued for their experience (73 per cent), knowledge about the industry and day-to-day work (59 per cent) and good mentorship skills (50 per cent).
Nearly all Singapore-based respondents agree that there are benefits of working with colleagues aged 55 years and up.
Given that Singapore's retirement age is inching up, taking extra care and support of mature workers is key. On Cheong, one of Singapore's jewellery retailers which won a Skills Future Award, embraces lifelong learning and skills upgrading especially for its mature workers. 
Another example is Wah & Hua Pte Ltd, a waste management company. When one of their long serving drivers had his driving licence revoked due to a stroke, he was redeployed to another position of his choice. Talent management for seniors is something all companies must start taking seriously.
THE LONG ROAD AHEAD CAN BE MEANINGFUL
There is a story of an Indian grandmother called Kuttiyamma who lives in the Southern state of Kerala who learnt to read and write at 104. As was typical of women her generation, she didn't have a chance to get a formal education because of marriage and family commitments.
But she decided one is never too old to pick up a new skill. She made headlines when she scored 89 marks out 100 in an official literacy test.
We may not live till 104 and some of us might be forced to retire prematurely due to a health scare or are made redundant.
Still, so long as we embrace the "re-fired" mindset, life can still be meaningful.
Won Tzyy-Ya, 62, was a successful manager who worked for a global trading company until heart disease forced him to slow down. But he took the opportunity to focus on his physical, emotional, psychological, and spiritual health.
Won started brisk walking and became an active volunteer to promote brisk walking interest groups. 
George, Seoul, Kuttiyama and Won are ordinary people who have transited successfully from their roles. Instead of retiring (permanent vacation or imminent death modes), they "re-fired" with a new purpose in life.
They took proactive steps based on their unique circumstances to adopt new identities and find meaning in life beyond the corporate rat race.
But these transitions require flexibility, adaptability, and an open mind. And as all of them have showed, it is never too late to start planning for a brand new retired life.
Sng Hock Lin is pursuing his PhD in gerontology at the Singapore University of Social Sciences (SUSS). He completed his master's degree in gerontology at SUSS, where he received the Alice Lim Memorial Fund gold award for topping his cohort.