Commentary: Omicron and travel restrictions – uncertain environment is destroying passenger confidence
The 2022 outlook for air travel in Singapore and the Asia Pacific region has gone from bad to worse due to the emergence of the Omicron variant, writes aviation analyst Brendan Sobie.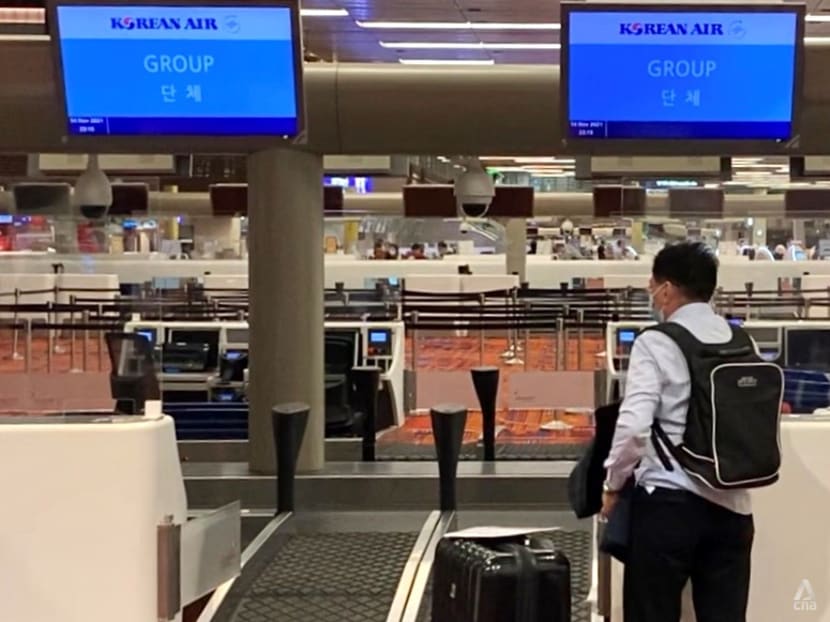 SINGAPORE: While it could be several weeks before enough is known about the Omicron variant to fully assess the impact on the aviation and tourism sectors, its emergence has significantly set back the recovery.
The setback is particularly acute in markets that rely entirely on international travel such as Singapore.
Even if Singapore keeps borders open, the implementation of more onerous requirements as well as restrictions from other countries will impact demand for the end of the year holiday season and at least the first part of 2022.
DESTROYING PASSENGER CONFIDENCE
The uncertain environment is destroying passenger confidence, leading many Singapore travellers to delay their first trips since the start of the pandemic. They fear restrictions will tighten further, adding hassle to an already stressful travel experience and possible quarantine requirements by the time they return.
Singapore has also become an even less attractive destination for potential tourists due to the uncertainty and a new daily testing requirement for the vaccinated travel lane (VTL) scheme.
Singapore was already struggling to recover international tourism compared to other destinations. Local restrictions were unappealing. People were also unable to pursue multi-country itineraries using Singapore as a stopover or jumping off point.
The VTLs have so far mainly attracted Singapore residents and overseas travellers visiting friends and relatives in Singapore rather than those visiting purely for leisure purposes.
The outlook for Singapore's tourism sector was already rather dismal and is now even bleaker.
Hotels have lost most of their quarantine business, which has been a lifeline since March 2020 but is now limited to a relatively small group of countries due to the introduction of VTLs and home quarantine becoming the default option for travellers from nearly 100 countries.
Most hotels will again have to rely mainly on overseas visitors as staycations is a limited market. However, visitor numbers will be a tiny fraction of what they were prior to the pandemic for at least several months.
CURBS HAVE COME DOWN
Omicron has already prompted two of Singapore's largest source markets for tourism, Australia (New South Wales and Victoria) and India, to reintroduce quarantine requirements, essentially killing what was already relatively subdued leisure demand.
Singapore's largest source market, China, had not yet reopened and was already not expected to permit quarantine free travel for at least several months.
Singapore's second largest source market, Indonesia, also still had quarantine requirements before Omicron. These were expected to lift soon but Indonesia has instead now tightened quarantine rules, making it unlikely two-way quarantine free travel with Singapore will be established for at least a few months.
China accounted for 17 per cent of all visitors landing at Changi in 2019 followed by Indonesia with 13 per cent, India with 8 per cent and Australia with 7 per cent.
Australia, India and Indonesia are among the 18 VTLs Singapore currently has in place. While almost all others still have quarantine-free-travel in both directions, more countries could reintroduce quarantine requirements over the next few weeks.
Many also have implemented new testing requirements since the emergence of Omicron, which impacts demand as does Singapore's new daily testing regime for all VTL travellers.
VTL travellers have been warned there could be further changes and the scheme could be suspended for some countries.
EVEN WHEN VTLS REMAIN OPEN, REQUIREMENTS ARE CUMBERSOME
Singapore has kept the door open, electing not to follow some countries that have shut the borders to all visitors, but the requirements are so cumbersome and the risk of travelling is so high, most travellers will be scared away.
Singapore has already postponed the launch of three new VTLs initially slated to begin on Monday (Dec 6) although it is proceeding with plans to add six other VTLs from next Tuesday (Dec 14).
Due to Omicron there is no longer any consideration for new VTLs beyond these six, which will increase the total to 24.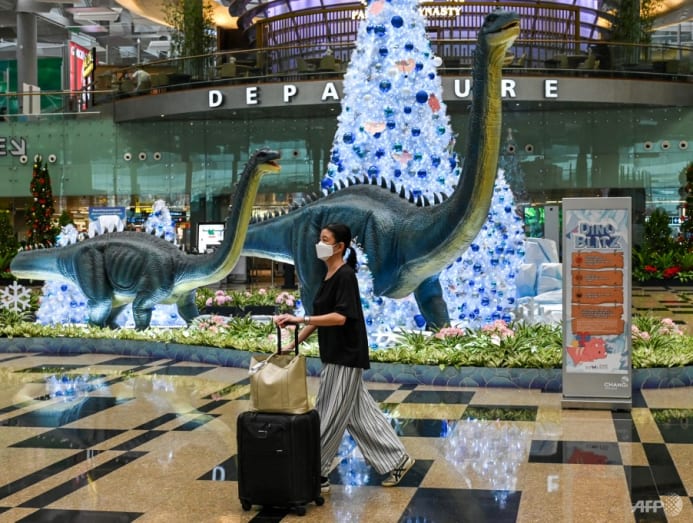 These 24 countries accounted for over half of Changi Airport passenger traffic prior to the pandemic.
The recent launch of VTLs with Australia, India, Indonesia and Malaysia was particularly significant. These were among the five largest markets for Changi and the Singapore Airlines (SIA) Group prior to COVID, leaving China as the only remaining white spot.
SIA currently has only a few weekly flights to China, carrying only essential traffic.
Australia, Indonesia and Malaysia have been served throughout the pandemic while SIA was finally able to resume scheduled services to India on Nov 29 for the first time since March 2020, quickly mounting 51 weekly flights including 21 VTL frequencies.
Earlier VTLs focused primarily on long-haul markets in Europe and North America, which account for a relatively small share of Singapore's pre-pandemic passenger traffic, despite being economically important.
The VTL scheme, which has expanded rapidly since starting with only two countries in September, successfully kickstarted a recovery of the Changi hub, particularly the outbound segment (consisting of Singapore residents travelling overseas).
Have we reached a turning point for travel with more vaccinated travel lanes opening up? Listen to CNA's Heart of the Matter:
CRACKING OPEN TRAVEL HAS BEEN HARD
Even before Omicron, the VTLs represented a relatively small initial step in Singapore's aviation's recovery.
While most major markets are now covered by the VTL scheme, there are limited designated flights and a quota on the number of arriving passengers.
The onerous requirements and the stress of international air travel were already impacting demand, to the point the VTL cap for most countries was not yet an issue although seats on VTL flights were close to being sold out from some countries during peak days.
With Omicron, the VTL cap becomes entirely moot. Changi could struggle to even reach 10 per cent of pre-COVID traffic levels in December.
In addition to a likely reduction in VTL traffic, transit traffic will also decline as several key transit markets for Changi that had reopened again close or impose new restrictions that impact demand and passenger confidence.
The Christmas season Changi and SIA was hoping for is out the window. The outlook for 2022 has become gloomier and more uncertain.
Next year was always going to be challenging with traffic for Changi and SIA potentially only reaching 50 per cent of 2019 levels for the full year. 
This may no longer be realistic although it is very hard to predict given the highly uncertain and volatile environment. SIA is now approaching 50 per cent of its pre-pandemic capacity, which is quite an achievement but not an indication of demand.
The group's load factors remain extremely low and are now likely to take another dip, resulting in traffic levels less than 15 per cent of pre-COVID levels – and perhaps even less than 10 per cent – for the next few months.
While disappointing, it was inevitable new variants would emerge, resulting in an uneven recovery curve with lots of twists and turns.
A full recovery in international traffic was never expected until at least 2023 or 2024.
Omicron therefore does not change the medium or long-term outlook but it is a blow for the year-end holiday season and at least the first part of 2022.
HOW IS BIG THE OMICRON SETBACK?
It is too early to say how big the setback will be or how long into 2022 Omicron could cause a dip.
A smoother recovery is only possible once there is more consensus and uniformity in the governmental response to new variants.
There has been huge variation. Many responses do not make sense and seem arbitrary rather than based on data or science. Politics and a lack of consensus over border policies and travel protocols are the major impediment in resuming international travel.
In the Asia Pacific, where international passenger traffic was still down by about 95 per cent in October (including in Singapore), this has particularly been an issue. The situation was only starting to improve in November as several countries began reopening.
Many have now slammed on the brakes, making it hard to confidently plan any overseas trips.
Omicron shows how precarious the situation still is and how difficult it will be to transition to an endemic state where borders stay open and confidence in international air travel can be restored.
Brendan Sobie is the founder of Singapore-based independent aviation consulting and analysis firm Sobie Aviation. He was previously chief analyst for CAPA - Centre for Aviation.