Commentary: Why I play online video games with my kids instead of banning them
Online video games attract young children the way honey does to bees and parents are often wary of the dangers of addiction or exposure to unhealthy material. But it's much better to tame the technology monster than to resist it, says an NIE researcher.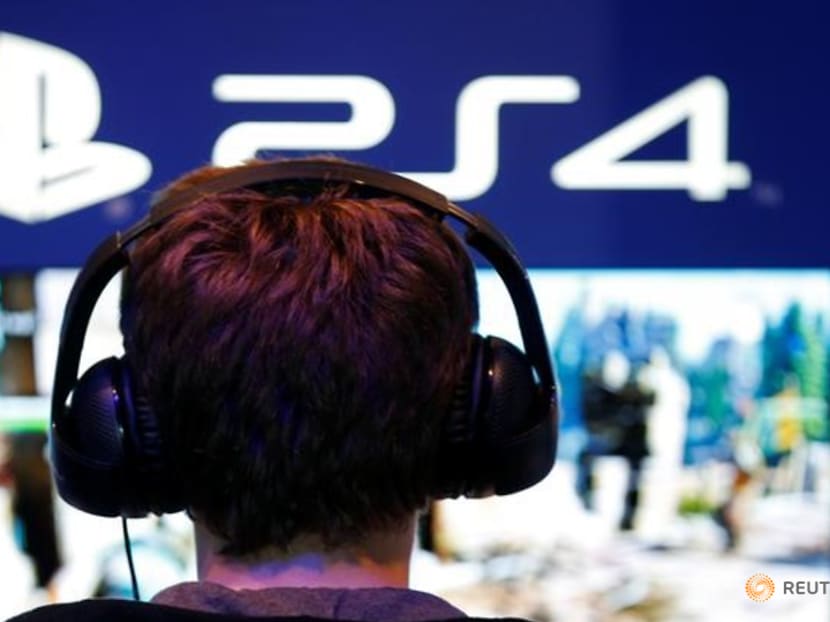 SINGAPORE: The prolonged COVID-19 pandemic and its accompanying social distancing measures have provided opportunities for parents to spend more time at home with their children.
We have learnt to appreciate the value of technology in sustaining the continuity of work and learning during these times.
Play has also conspicuously taken on digital formats. CNA recently reported that some video games sales have skyrocketed during the pandemic.
I am guilty in contributing to these numbers. Although not a gamer myself, I was persuaded by my oldest boy last year to purchase a Nintendo Switch as his post-PSLE reward. We can play together as a family, the boy said, strategically appealing to my familial instincts.
My wife and I, with our three children, have earlier spent evenings during the circuit breaker last year to play the Roblox platform game Epic Mini Games online together. We had great fun bonding. 
Digital games are ever so popular among children and teenagers. Advances in technology in digital games offer an immersive and engaging gameplay.
A FAMILY THAT GAMES TOGETHER LEARNS TOGETHER
When parents take time to play video games with their kids, we are demonstrating interest in their world and that we seek to understand and value what they like.
Digital co-play also offers new common ground for communication. We have more to talk to our kids about when we play together. My second son who enjoys Battle Cats is often excited to share with me his achievements.
He also teaches me tactics to win battles. Playing digital games with our children can be a humbling experience for parents. The role reversal is wonderfully refreshing for children when they get to be the experts for a change. They also build up their confidence to lead and to teach.
And while we learn more about our children's personalities as we watch them play, we also reveal our character to them. Our children watch our behavior and model, hopefully, positive actions - for example, how we respond when we lose and what values we employ when we make gaming decisions.
In a recent paper published in the journal Interactive Learning Environments, my colleague Toh Weimin and I analysed cases of parent-child digital co-play on Let's Play gaming videos with Roblox on YouTube and found that two-way learning can take place in a manner that strengthens the overall parent-child relationship.
In one example, in a scenario to escape a burning building, despite the parent's hesitation, the child exercised initiative in problem-solving and showed that it was possible for the avatar to make a leap and hang on the rope from a nearby helicopter. 
Gaming also allows for the expression of creativity, like when my eldest son takes me on a tour of the virtual world he built in Minecraft. He was especially proud of the architectural details of the Japanese restaurant he constructed. He adapted the design from something he saw in a YouTube tutorial video and added his personal style to it.
SETTING BOUNDARIES AND ROLE-MODELLING
When we participate in digital spaces with our children, we also have the opportunity to role-model positive cyber-wellness practices.
They will look at how we respond when strangers try to befriend us or attempt to scam us in suggesting trades that benefit us less. Such shared experiences and subsequent discussions may be more valuable than any attempt to caution them to be more careful when interacting with others online. 
Many of us are rightly  concerned over the ills of digital technology. I am too. Excessive screen-time, age-inappropriate content, and the addictive nature of digital games are worrying.
So it's no surprise China just announced that it will ban kids under 18 from playing online games for more than three hours a week in what it called a bid to "safeguard children's physical and mental health".
It is fundamentally important for parents to be proactive to set boundaries, structures and expectations to manage the use of digital devices for children. For example, our children know that reading and homework should be completed before they start video games.
We also monitor their device usage, such as the apps they download. Screen-time is also moderated with more access granted for the older 13-year-old and over the weekends and school holidays.
Given the potential risks, it is even more important for parents to join their children in the digital space, where possible, rather to leave them to their own devices.
Not all parents, understandably, have the time and resources to engage in digital co-play with their children. But it could help if parents take an active interest in and talk to their kids about what they do on their devices, when their children are still young, to lay a foundation of trust and relationships for when they grow into adolescence.
PARENTING MADE TOUGHER WITH TECH
Parenting is hard and possibly made harder with the prevalence of technology. In today's digital age, it can be unhelpful to ignore or resist our child's use of technology in their lives.
Professor Maryanne Wolf, author of the recent best-seller, Reader, Come Home: The Reading Brain in a Digital World, describes the lure of the "forbidden fruit" and explains how banning screen time altogether can increase its attraction and generate conflict between parent and child.
We tend to vilify what we do not understand, whereas on the other hand, getting acquainted with the apps and games our kids use can help us develop a better understanding of what responsible use looks like and how addictive such games may be.
Our kids are growing up in a very different world. We tend to think of the toys we had when we were children – the marbles, dolls, action figures, plushies, model cars, Lego bricks, cardboard boxes.
But the late Professor of Semiotics and Education at the University of London, Gunther Rolf Kress, observed that we need to engage our young on the grounds of their experience – not ours.
Participating in digital co-play with our children signals to them that we care about them enough to engage them on their turf.
And yes, just in case you're wondering, the Nintendo Switch did bring us hours of family fun. Now that was a big plus too.
Victor Lim Fei is an assistant professor at the English Language and Literature Academic Group at the National Institute of Education, an institute of Nanyang Technological University, Singapore.