Commentary: Parents and students are anxious over the release of the PSLE results. So are teachers
Crossing this milestone is a big deal for teachers when students' scores can feel like a report card for them, says NIE's Jason Tan.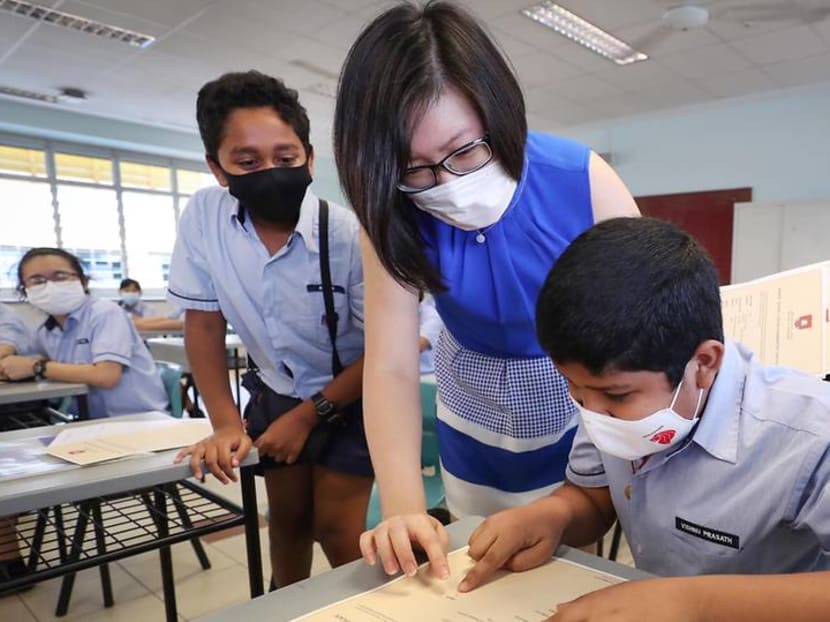 SINGAPORE: Thousands of parents and students are anxiously awaiting the release of this year's Primary School Leaving Examination (PSLE) results due today.
While Singaporeans are used to this annual rite of passage, how many pause to consider how teachers feel?
Teachers who have been preparing students for the PSLE are probably just as jittery too. Their students' results in this high-stakes examination will determine their eligibility for a variety of secondary schools, academic programmes and subject bands.
Emotions, normally running high on the day the results are released, have been exacerbated by the widespread effects of the pandemic.
A TRYING YEAR
There is nervousness each year about the release of the PSLE results, when they can feel like a report on teachers' effectiveness in examination preparation.
But teachers of this year's PSLE cohort have had an especially trying time amid the turbulence engendered by the pandemic on school life.
They and their students, along with the students' parents, have endured almost two years of disruption to pre-COVID school routines.
Education Minister Chan Chun Sing recently announced in Parliament that teachers' workloads had more than doubled during the pandemic. Teachers had to juggle the work of preparing their students for the PSLE along with additional COVID-related duties.
Teachers had to assume a multiplicity of roles. One is that of a healthcare worker guiding students through the observance of safe management measures.
These measures, both within and outside of schools, along with the curtailment of co-curricular activities, likely had adverse effects on students' peer socialisation.
Primary schools have been more badly affected than secondary schools and pre-university institutions by the scaling back of co-curricular activities as most students were unvaccinated.
Consequently, a key focus for teachers has been the monitoring of students' mental and emotional well-being, especially in the lead-up to this major national examination.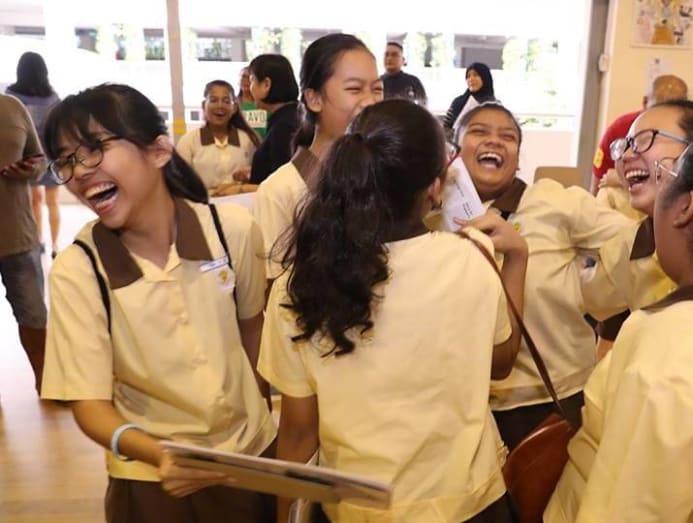 A second role that has preoccupied teachers is that of being healthcare ambassadors.
Not only have they been contact tracing frontliners, they have also had to keep abreast of health protocols for the PSLE and communicate them to students and parents, while supporting the work of colleagues who may have been issued quarantine orders.
Third, teachers had to adapt to the implementation of home-based learning (HBL). They had to become adept at preparing alternate sets of face-to-face and online learning materials.
The Ministry of Education (MOE) has acknowledged that HBL is an inadequate substitute for face-to-face lessons in school.
Teachers had to engage in what it terms "curriculum recovery", or the process of re-teaching topics covered during HBL, in a bid to catch up with the pace of curriculum coverage.
This despite "common last topics" being removed from the PSLE, as the MOE did last year, to relieve the stress on students, parents and teachers.
At the same time, teachers had to play the role of educational equity advocates by ensuring the learning needs of students from financially disadvantaged or emotionally vulnerable families are not unduly compromised.
Complicating the situation even further for this year's PSLE cohort is the fact that they are the first to experience the revised PSLE scoring system.
Touted by the MOE as easing the pressure brought about by peer competition, this reform has yet to allay the apprehension felt by some students and parents, and teachers had to play a major role as ambassadors in explaining the scoring system.
WHAT TEACHERS ARE REALLY WORRIED ABOUT
Among teachers' concerns will be how students will react to their examination results. A key focus will be dealing with students whose results fall short of their own, or their parents', expectations.
Another will be how to celebrate with students who have done well without upsetting those who have not. In addition, teachers will be thinking of how to respond to parents' varied emotions.
It is tricky for teachers to navigate these complex emotions with a degree of sensitivity, bearing in mind, for instance, that examination results that appear commendable to them might be viewed disappointingly by students and parents.
After students have received their results, some may approach their teachers for advice on the choice of a secondary school.
As significant adults in their students' lives for the better part of this year, and even longer in some instances, teachers are well-placed to offer suggestions to both parents and students on how to make well-informed decisions.
However, as in the case of examination results, teachers need a similar degree of tact in respecting parents' and students' choices.
Teachers' little gestures, such as words of comfort or encouragement at these sorts of significant moments in students' lives, may make all the difference in the world to students, and may stay in students' memories long after they have graduated.
UNDERSTANDABLE ANXIETIES
Teachers' anxieties surrounding the release of the examination results are understandable. This event represents the culmination of their investment in a great deal of work, not only in terms of lesson preparation, but also in terms of providing emotional support for their students.
Their hopes and dreams for their students' futures have to finally face the reality of the examination results and this national sorting exercise.
If there is one thing that the past two years has taught us, it is the vital importance of teachers in students' lives and the need to support their overall well-being.
Teachers have been an integral part of their students' lives. The arduous task of examination preparation has been made all the more challenging because of the numerous disruptions to school life.
Yet teachers have had to soldier on in order to maintain some semblance of normality for themselves and for their students amid abnormal times.
The issue of teachers' mental well-being and the danger of burnout has been the subject of recent media coverage. The MOE has pledged its commitment to supporting teachers' well-being.
But just as crucial today as PSLE results go out is how much students and parents extend understanding and appreciation towards teachers, which will undoubtedly be welcomed.
It is worth remembering that in the course of preparing their students for the PSLE, teachers also had to keep themselves healthy, while extending care to their own family members, all of whom have been affected by the pandemic in one way or another.
Jason Tan is an associate professor at the National Institute of Education.
Each year, thousands of 12-year olds and their parents fret over a slip of paper they believe will seal their fate. But how much do PSLE scores and academic achievement matter? Three adults discuss on CNA's Heart of the Matter: