Commentary: Ronaldo's move to Manchester United is great for fans but not so much for football
The world-famous footballer's move shows just how concentrated the talent has become among the elite clubs, says John Duerden.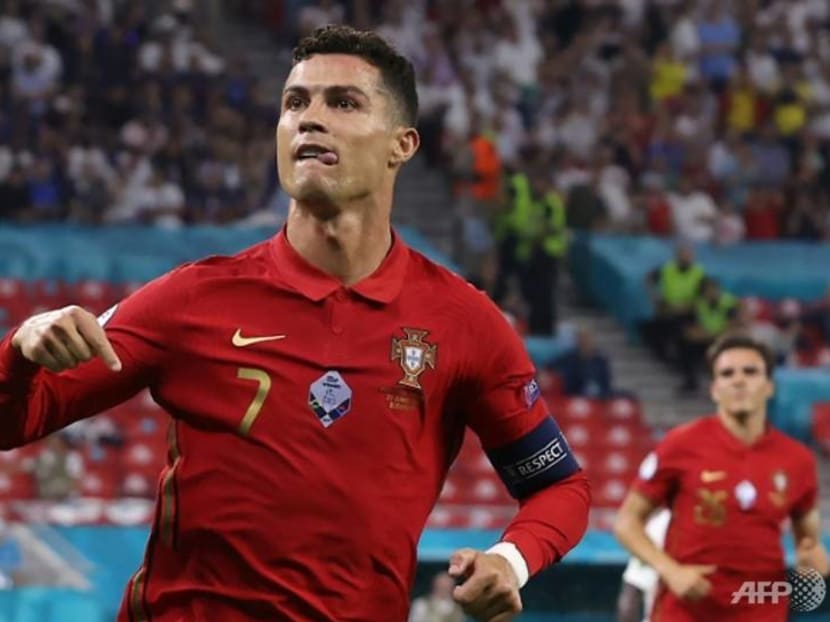 SINGAPORE: The European transfer window has come alive in August with some of the biggest names in the world moving or trying to.
Lionel Messi left Barcelona for Paris Saint-Germain, Real Madrid tried to sign Kylian Mbappe from the same French club while the saga of Harry Kane saw the England captain trying to leave Tottenham Hotspur before staying put after all.
Perhaps the most surprising move of all however, was the announcement of Cristiano Ronaldo leaving Juventus on Aug 27 to rejoin his former club Manchester United. It is a good deal for the player, possibly a good one for the English team but perhaps a worrying development for football.
A GOOD MOVE FOR CR7?
According to reports, the 36-year-old will be, by some distance, the best paid player at Old Trafford earning £510,000 (US$701,000) a week, £130,000 more than the next highest player, Spanish goalkeeper David de Gea.
The Portuguese star joined United as a raw but talented teenager in 2003. By the time he left in 2009, after six successful seasons, he had become a global star. At Real Madrid, he cemented his reputation, along with Messi, as one of the two best players in the world.
In Spain, he scored an amazing 450 goals in 438 appearances as he won two Spanish La Liga league titles and four UEFA Champions League titles before heading to Juventus in July 2018 where he won two Italian championships.
Ronaldo, a player with a huge brand and the most followed person in the world on Instagram with 335 million followers, will only benefit from leaving Serie A, which has seen its international profile drop in recent years with stars such as Romelo Lukaku leaving for England's Chelsea in August for £97.5 million (US$134 million).
The English Premier League has the highest international profile of any domestic league. Playing once again for Manchester United, one of the best supported teams, means he will stay very much in the headlines.
SPARKING A TITLE CHALLENGE
This, however, is not the Manchester United team that Ronaldo left 12 years ago. There has been no title since 2013 when its legendary manager Sir Alex Ferguson retired.
The jury is still out on whether current coach and former team-mate of Ronaldo, Ole Gunnar Solskjaer who has been in charge since 2018, is the man to return to the club to glory.
United still spends big on players like Paul Pogba, Harry Maguire and this summer, Jadon Sancho and Rafael Varane, putting a huge deal of pressure on the team this season even before Ronaldo's announced arrival.
The question is whether the 20-time English champions need him.
When he left, Ronaldo was a flying winger but now the five-time FIFA Ballon d'Or winner has evolved into a cautious striker who does not stray too far from the penalty area.
United, second last season with 73 goals (and 121 in all competitions), was already well-stocked in that regard with Edison Cavani, Mason Greenwood and Marcus Rashford.
Football commentators have highlighted how United is in much more need of a top-class defensive midfielder than yet another goal scorer. On Sunday, Solskjaer also admitted that Ronaldo's presence will reduce the playing opportunities of young strikers such as Greenwood and Rashford.
But one shouldn't be too quick to brush off just how good Ronaldo can be. He is regarded as one of the best football players in the world.
Younger players can benefit in being close to him in training and in preparation. He has shown, at the highest international levels he can convert possession into goals – even if he doesn't run or defend as much as he used to.
With United's relative struggles in recent years, the addition of one of the most marketable and famous names in the game can only boost the team's brand and profile. It should also result in more opportunities for sponsorship and merchandise sales.
Swimmer Quah Ting Wen and rower Joan Poh talk to CNA's Lin Suling about taking part in the unprecedented Tokyo 2020 Olympics, the extraordinary pressures of competing for international sporting glory and dealing with criticism:
SKEWED TRANSFER MARKET
Yet Ronaldo's move is another example seen this month of the best players in the world moving to one of the few clubs that can afford them. There has never been such a concentration of talent. At the moment, there are only five clubs in Europe - two in Manchester as well as Chelsea, Real Madrid and Paris - that can afford the biggest names in football.
Barcelona could not afford to keep Lionel Messi and the Argentine moved to Paris Saint-Germain, a club funded by Qatar Sports Investments.
Juventus could not afford to keep paying Ronaldo's salary and talk is that he considered joining Madrid or one of the two Manchester clubs. Harry Kane wanted to leave Tottenham but when Manchester City did not offer the amount that the Spurs wanted, his options were limited.
Italian clubs, who signed the best players in the world in the 1980s and 1990s are also struggling financially. Spain's La Liga was in such need of money, it sold a 10 per cent stake to private equity firm CVC Partners for 2.7 billion euros (US$3.2 billion) so clubs could get more financing.
German teams are also watching their finances carefully. Apart from Paris, French teams are struggling with reduced broadcast revenues.
Only in the Premier League, which shares its lucrative broadcasting revenues relatively equally, are most clubs still able to spend big in the transfer market. Even here, United, Chelsea and City have more financial power over clubs like Liverpool, Tottenham and Arsenal.
In 2011, Deloitte estimated that salaries in the top five leagues totalled 5.6 billion euros. By 2020, that had increased to 17 billion euros despite clubs struggling with the global pandemic and reduced revenues.
Of course, the richest clubs tending to win is nothing new in football but over the years, this has coalesced around a handful of clubs who can simply outspend everyone else.
This new and smaller elite have the financial power to get the best players, the best coaches and the biggest squads which means they can compete for trophies at home as well as the UEFA Champions League.
This success, in turn, helps attract the hottest properties on the market like Harry Kane who know that if they want to win the biggest prizes, joining this new elite gives them the best chance to do so. This concentration of talent can make it impossible for smaller teams to compete and runs the risk of even relatively competitive leagues like England's top tier, becoming more predictable, a turn-off for fans and discouraging for clubs without the same financial backing.
For Ronaldo and Manchester United, it doesn't matter if he helps the club lift the trophy. There is some nostalgia and sentiment in the player returning to his former club, but it is also an example of a European transfer market becoming increasingly skewed.
John Duerden has lived in Asia for 20 years and covers the region's sporting scene. He is the author of three books including Lions & Tigers - The History of Football in Singapore and Malaysia (2017).