commentary Commentary
Commentary: We are powerless to resist the lure of sinful food
Sin taxes are unlikely to solve obesity as they do not change people's behaviour, but technology can - by helping us commit to eating healthy food, says one observer.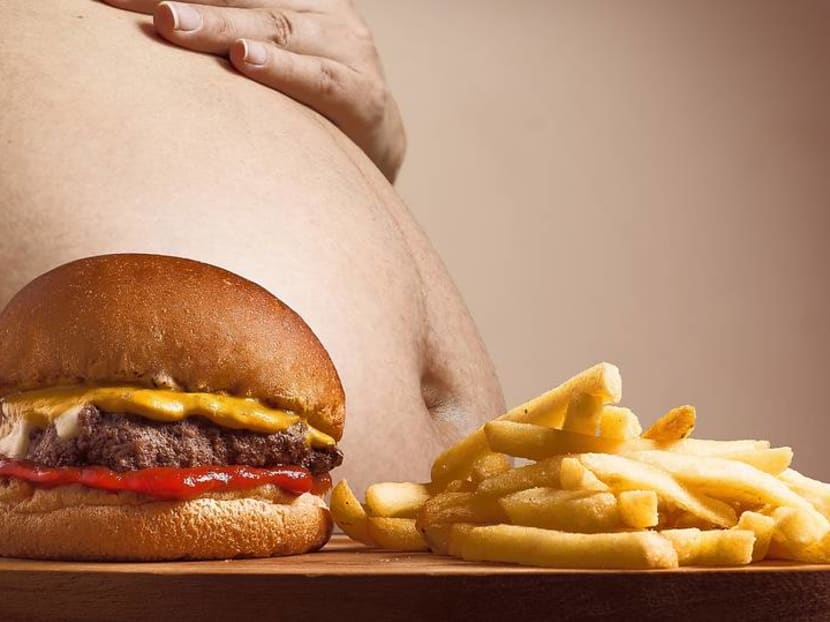 CANBERRA: The standard economic response to high and rising obesity is to levy what's known as a "sin tax". The thinking is simple – add a tax to the price of the undesirable food, this increases its price, and the demand for it goes away.
However, there are both theoretical and empirical reasons to think the end of the obesity epidemic lies not in sin taxes but innovation.
Behavioural economics teaches us that people don't tend to make decisions by making fairly involved trade-offs between costs and benefits, as the theory of sin taxes assumes. We often respond to the demands of the moment using simple rules of thumb.
Prices, for instance, don't matter too much (unless they're exorbitant). This is because we just need to respond as best we can to what our bodies are telling us to do.
This is especially true of the decisions that contribute to the obesity epidemic.
DEMAND FOR FOOD IS "INELASTIC"
University of Queensland, Roy Baumeister, has established that a phenomenon known as "ego depletion" erodes our willpower.
Decisions about lunch or dinner come after long periods of difficult decisions at work or elsewhere. In this depleted state, we can become unable to control our impulses through rational thought about costs and benefits.
Further, food is not something we can substitute with an alternative – we must respond to the need for food. Economist Peter Earl has shown that such needs reduce the responsiveness of our simple rules of thumb to price, and thus to sin taxes. We simply grab what's available as long as we can afford it.
What this means is that when you're tired and hungry after a long period of work, you (literally) can't think about making or searching around for a nutritious meal, and you just need a burger.
These theoretical observations align pretty well with the data. For instance, three major studies in the past decade have found that the demand for food is "inelastic".
This means a 1 per cent change in price will result in a less-than-1 per cent change in demand.
Another study on sugary drinks suggested the decrease in demand that occurs for these might correlate with an increased demand for alcohol.
INNOVATION MAY BE A SOLUTION TO OBESITY
Given what we know about the responsiveness of demand for unhealthy food, researchers at the University of Georgia have argued sin taxes might be a poor way to respond to the obesity epidemic.
That obesity overwhelmingly affects the poorest means the effect of a sin tax would probably be to extract significant taxes from them without substantially changing their behaviour.
But given people likely don't want to eat badly, more innovation may be the solution.
Social and political theorist, Jon Elster, has drawn on an idea from ancient mythology to develop the theory of "rational pre-commitment".
Much like Odysseus tied himself to the mast of his ship to stop himself from falling for the deadly seduction of the Sirens, we can use technology to commit ourselves to eating a healthy lunch or dinner.
These technologies might be very simple (like setting a limit on your spending), or they may create "anchors" that stick out even in an ego-depleted state to make unhealthy choices really unpalatable.
For instance, Dan Ariely designed a scheme where people committed to forfeiting a 25 per cent discount on their groceries if they didn't buy healthier foods. You might even (another Ariely idea) design an app that automatically donates money to something you hate unless you eat healthily.
If people really do worry about their inability to eat well, then behavioural economics suggests there's a market for such technologies to emerge which will have the effect of reducing demand for unhealthy foods.
On the supply side too there's a market for alternatives to the unhealthy foodstuffs we buy when we're depleted and unable to make rational choices. Hard work isn't going away, so people are going to need food that's quick and cheap and easy for lunch and dinner.
There's a gap in the market which the likes of fast food fills. Some attempts have been made already with "healthy" fast foods, but what's needed is something that better competes with sugary and fatty alternatives.
Alternatively, companies might even gain an edge in the job market were they to take responsibility for their workers' health and bring back something of a cafeteria culture, with healthier foods provided free or at a nominal price.
The obesity epidemic is a significant challenge for our society. And behavioural economics shows us that levying sin taxes is unlikely to solve it without some perverse effects. 
But it also points to great opportunity for entrepreneurship and innovation to fill not one but two gaps in our markets.
We need only some bright-eyed kids with a laptop, a willingness to innovate to solve a social problem, and some knowledge of behavioural economics.
Brendan Markey-Towler is a researcher at the School of Economics at The University of Queensland. This commentary first appeared on The Conversation. Read it here.