Commentary: In the heat of a Great Resignation wave, workers need help managing change
As the job market in Singapore recovers from COVID-19's impact, new forms of assistance can help shore up employment levels, says JobStreet Singapore's Managing Director Chew Siew Mee.
SINGAPORE: With reports of a Great Resignation Wave in the US, there has been talk about whether Singapore could see similar trends and what support workers and companies need to get over this hump.
Even as lagging indicators like resignation rates stay low at 1.6 per cent in the third quarter, we have all heard stories of friends who have left their jobs for another late last year.
Instead of a "Big Quit", perhaps the situation can be more accurately characterised as the "Big Shift" as new job opportunities open up. COVID-19 has created new consumer demand in ways businesses never imagined.
The way we work has also evolved drastically over the past two years, with a global pandemic that has made inevitable the digitalisation of the workplace and accelerated the gradual shifts in skills required of workers.
In this new environment, upskilling and reskilling are sorely needed – a broken record message that nevertheless bears repeating.
Such shifts call upon additional support from governing bodies to not just help employees and employers adapt and thrive in the changing jobs landscape, but also ways to help tackle new trends and expectations amid a churn in the labour market.
Earlier this month, Finance Minister Lawrence Wong said that Budget 2022 will focus on "measures that will put Singapore in a stronger position for the post-pandemic world."
Even as advance estimates put Singapore's economy on the path of recovery, Mr Wong said this year's Budget will provide support for sectors that continue to face challenges and "create good jobs and opportunities for all Singaporeans".
HOW BUDGET 2022 WILL BE DIFFERENT FROM BUDGET 2021
Singapore's approach to the pandemic has chiefly focused on first, helping people to retain jobs, and then in late-2020 to support workers who move into high-growth firms.
At Budget 2021, the Singapore Government allocated S$5.4 billion to the Jobs Growth Incentive (JGI) and SGUnited Mid-careers and Traineeships to support hiring. These measures saw great success with close to 400,000 locals hired by 58,000 businesses in just the first nine months of implementation of the JGI.
Meanwhile, the SGUnited initiative saw 1,900 mid-career workers participating in attachments and 7,600 graduates taking part in programmes, respectively.
But attachments and traineeships are stop-gap measures – worthwhile investments during an economic lull to develop new capabilities – to get to full-time jobs.  
We therefore foresee the Government will shift focus towards supporting full-time employment more aggressively in this upcoming Budget, by allocating additional funds to existing Career Conversion Programmes (CCP) and place mid-career switchers on full-time jobs, as well as the National Trade Union Congress' company training committees, which reaches out to small- and medium-sized enterprises to aid with drawing up roadmaps of technologies these firms can adopt the new skills their workers will need.
The JGI is in its Phase 3 tranche, providing salary support for employers that hired locals up to March 2022. Continued but scaled down support for JGI will spur companies to hire more local workers, especially mature workers for whom employers receive a larger assistance.
Although we expect full-time employment to be prioritised, we expect traineeships to continue to be funded on a smaller scale. With the Singapore economy expected to grow 3 to 5 per cent this year, the job market should be buoyant.
Meanwhile, these traineeships can benefit individuals who continue to face challenges in finding full-time jobs, thereby ensuring employment across an active workforce.
What impact will a GST hike have for businesses and families? Could some be more impacted than others? Experts explain on CNA's Heart of the Matter podcast:
A DIGITAL WORKFORCE
COVID-19 has also seen the accelerated adoption of digital tools and services, which has rendered many jobs obsolete, while new roles have been created.
These new roles require new skills, which a mature workforce can learn through upskilling and reskilling. Instead of training in technical skills, more programmes will focus on complex problem-solving, critical thinking and analysis, as well as ways to build resilience, stress tolerance and flexibility.
CCPs will undoubtedly be a key focus for this year, specifically to aid mid-career switchers with the necessary training and job placements across various job functions and sectors, and to support candidates to pick up relevant skills to remain competitive in their new roles.
Training grants tied to Industry Transformation Maps for hirers will also be pivotal in encouraging employers to upskill their employees, thereby allowing them to gain future employment and explore different job opportunities. Such training may not offer instant job promotion or lateral job movements, but should help employees remain relevant and employable.
PRODDING THE AGEING WORKFORCE TO CONTINUE WORKING IN THEIR OLDER AGE
An inevitable side effect of our ageing population is our ageing workforce. In 2021, we saw additional resources to support senior workers, with S$230 million allocated to hirers to promote an increase of the retirement and re-employment age, and more opportunities for part-time re-employment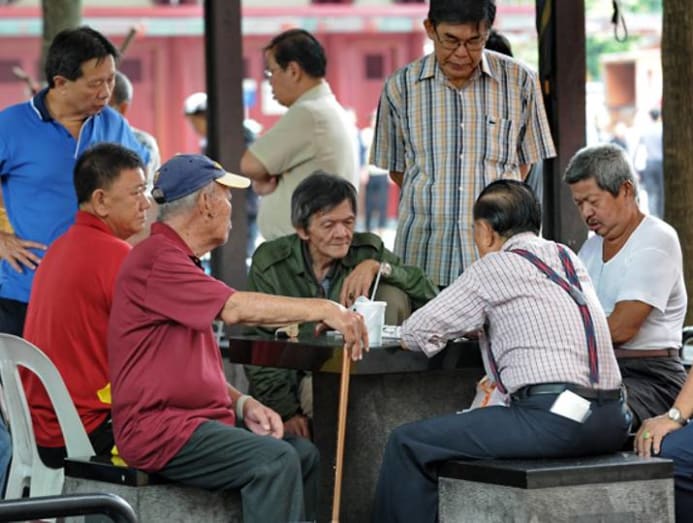 We may see similar allocations this year, with reinforced support provided through the Senior Worker Early Adopter Grant, Part-Time Re-employment Grant and Senior Employment Credit. As a result, more companies are raising the retirement and re-employment ages.
This is crucial to provide more job opportunities for older workers. JobStreet's data highlights that candidates aged 50 and above only represent a minority of those shortlisted and hired, even at senior position levels. Despite their work experience, senior workers also only make up only 11 per cent and 17 per cent of manager and senior manager positions.
Furthermore, specialisations such as banking and finance, digital marketing, and e-commerce, tend to prioritise younger candidates aged between 25 to 39. Less than 20 per cent of mature workers in these sectors are shortlisted or hired in these industries, hindering their job opportunities.
Additional encouragement for older workers to take on more senior positions can ease barriers of inclusion.
FLEXIBLE WORK ARRANGEMENTS NEEDED AMID A TIGHT LABOUR MARKET
Amid a tight labour market and a war for talent, Singapore might look to encourage more to join the workforce. While funds are allocated to help Self-Employed Persons (SEPs) and Persons with Disabilities (PWDs), an untapped pool of talent that includes stay-home mums can increase Singapore's workforce.
With greater flexibility as hybrid work becomes the norm, stay-at-home mothers would be encouraged to reenter the workforce, while caring for their children.
Upcoming Budget schemes should include providing strengthened Work-Life Harmony grants to incentivise more companies to meet employees' continued demand for flexible work arrangements in lieu of legislation to protect workers' right to work from home.
Chew Siew Mee is JobStreet Singapore's Managing Director.