Commentary: Big changes in labour market under way as Singapore shifts to endemic living
Just as the kinds of jobs in demand changed drastically with a raging pandemic, so too will the roles that will come up when Singapore opens up, says OCBC's Selena Ling.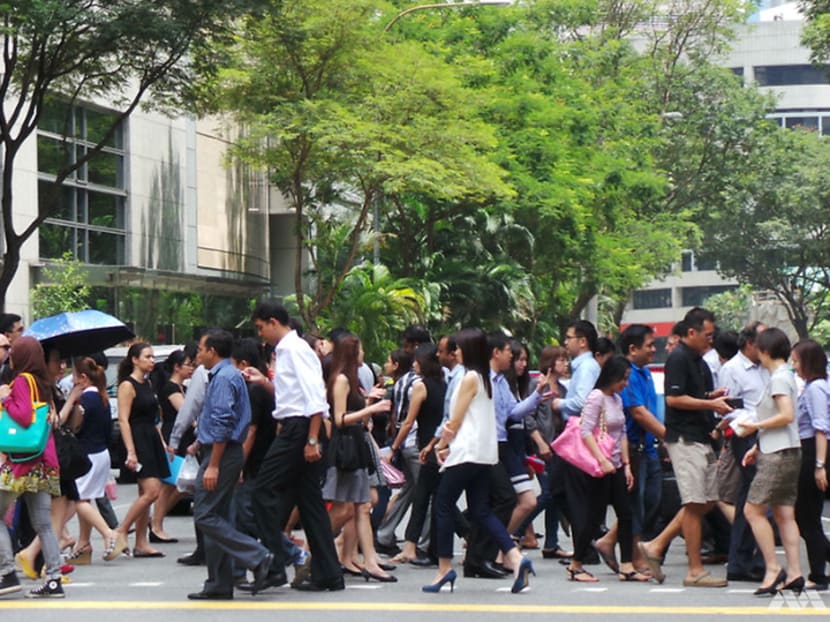 SINGAPORE: The Singapore Government took on an extraordinary role since last year when COVID-19 hit to keep companies afloat and workers employed.
They foresaw early warning signs of a collapse in employment with the upending of Singapore's labour market in the first quarter of last year when the pandemic struck our shores.
The overall unemployment rate quickly hit a high of 3.6 per cent in September 2020 while the citizen unemployment rate matched the global financial crisis high of 4.9 per cent in the same month. This is a far cry from the OECD average of a high of 8.75 per cent last year.
Government assistance helped mitigate disruptions to the labour market by aiding companies to retain rather than retrench workers during this period of economic uncertainty.
Most notable was the Jobs Support Scheme, which offset the wages of local employees.
There were also efforts to retrain employees to pivot to new industries and jobs, as well as efforts to keep youth unemployment in check via the SGUnited Traineeship programme.
Add to that the creation of temporary jobs - temperature screeners, COVID-19 test swabbers, contact tracers, contractors implementing safe management measures and safe-distancing ambassadors - that have cushioned the coronavirus' negative impact on our domestic labour market.
With the nearly 15,000 temporary jobs springing up due to the pandemic, whether in the public sector or government-funded short-term roles, the function of government also partially evolved from lender of last resort to employer of last resort and facilitator of Singapore's largest, fastest macroeconomic restructuring exercise.
NEW PHASE OF REOPENING BRINGS CHANGES IN JOBS
But as Singapore reopens and prepares to live normally with an endemic COVID-19, the supply of such jobs will likely decline.
While I do not foresee a blunt pullback of government assistance, the Jobs Growth Incentive, which supported more than 270,000 new local hires by 42,000 employers as of February, will run out by end-September 2021.
The task of temperature-screening, for example, is no longer needed in public places as of last Thursday. For this group of workers, what will life hold for them as demand starts to wind down?
The first, and possibly the most natural, recourse is for many to return to their old jobs. Already, with the anticipated re-opening of international travel, the airline industry has begun recalling some furloughed aircrew and other staff.
According to data from the Ministry of Manpower, resident employment continued to grow in the second quarter, outpaced by the continued decline in non-resident employment as departing workers were not replaced due to COVID-19-related border restrictions.
Job vacancies are rising steadily, hitting a high of 68,400 job vacancies in March, pushing the job vacancy-to-unemployed ratio back up to 0.96. While still shy of the 1.02 back in the pre-coronavirus first quarter of 2019, it is a big improvement from the low of 0.55 at the recession trough of the second quarter of 2020 and suggests aggregate labour demand is gradually healing.  
In this instance, the biggest obstacle towards hiring would hence be frictional unemployment - the result of job-seekers looking out for employment opportunities until they find a suitable role.
We expect a fair share of these 15,000 temporary workers to eventually land jobs given the rising number of job vacancies, with frictions in matching hirers and workers the main obstacle for this group.
The Workforce Singapore and NTUC's Employment and Employability Institute can accelerate this process of job matching and help job seekers find employment quicker. Platforms like the 24 SGUnited Jobs and Skills Centres in HDB estates and MyCareersFuture portal can facilitate the job search process.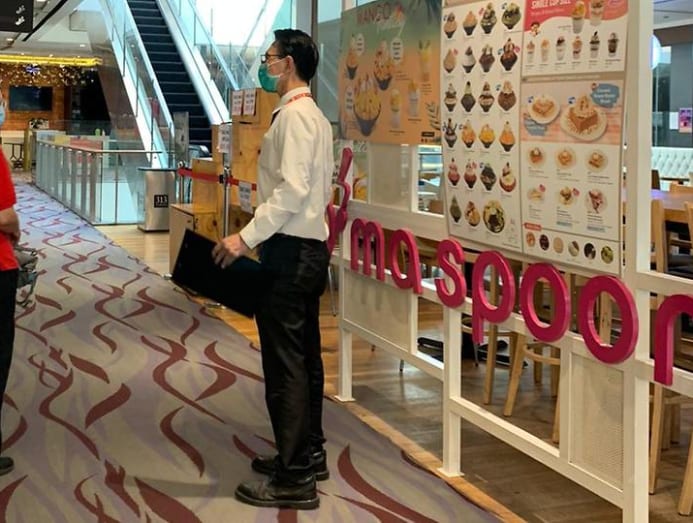 COULD TEMPORARY ROLES CONTINUE?
The second option is a shift in duties for workers who stay on in temporary roles. For example, while there is no need for temperature screeners eventually, workers may still be required onsite to check for vaccination status.
With the expansion of more regular testing in multiple locations, especially for workers in higher-risk industries interacting with the public like healthcare, eldercare, childcare, at the borders and other frontline work, swabbers and contract-tracing personnel will continue to be in demand for now.
Staff wishing to remain employed in their current roles must undergo retraining and relocation to where these tasks are most performed in the new normal.
Still, technological progress may continue to create economies of scale in employing capital over labour, which may curb demand for workers in this capacity. Already, some malls have erected check-in gantries minimising the need for staff on-site.
However, because of inertia and uncertainty over how long such pandemic measures are needed and if they will change, such roles are not expected to be cut drastically in the near-term. That should buy time for workers to search for other jobs or retrain to be more employable in the new normal.
But eventually, self-testing kits and new COVID-19 technology may render these tasks obsolete.
OPPORTUNITIES FOR A FRESH START
Therein lies the key – as the Singapore economy rebounds and demand for labour increases, this is the perfect opportunity to embrace a fresh start.
For these 15,000 temporary workers – this may be their best shot to find employment in a new industry away from their previous careers, upskill themselves in a way they never thought possible.
Currently, hiring intentions are more apparent in industries like information and communications, professional services, as well as community, social and personal services. In fact, despite the challenges of various restrictions impacting business and consumer confidence, some sectors are growing and creating new jobs.
Taking a leaf from the top 10 job vacancies in September 2020, the greatest demand were for cleaners (1,650), security guards (1,610), and software, web and multimedia developers (1,560) – which may not be reflective of conditions today.
But what is a useful takeaway is that these three jobs sit on two ends of the wage and skills spectrum - the former two likely arising due to shortages of foreign workers with border closures and the perceived reluctance of Singaporeans to do these jobs, while the hurdle to getting trained to become a developer is significantly higher. 
It's not inconceivable for the Singapore worker to upskill themselves. There have been success stories about many Singaporeans transiting to logistics, supply chain management, or even healthcare-related nursing or education fields, especially through professional conversion programmes, with a fair bit of gumption and open mindsets.
If work is done at home and is largely online, what happens to the Central Business District? Listen to real estate experts in this episode of the Money Mind podcast.
VISION OF INCLUSIVE SINGAPORE COMING INTO SHARPER FOCUS
The pandemic has brought about structural changes to the economy and the labour market must continue to adapt to new challenges post COVID-19.
Singapore's labour force is one of the most educated and skilled within the region. The eventual winding down of these temporary jobs should not be a long-term concern as long as the Singapore economy remains competitive, investments continue to flow in and create jobs, and the workforce remains dynamic and productive.
While there may be some angst over the bumpy process of exiting from pandemic challenges, there is light at the end of the tunnel.  
As part of the roadmap to open up the Singapore economy and live with an endemic coronavirus, borders will gradually open with a vaccinated travel lane with Germany and Brunei already planned from Sep 8.
The return of overseas travellers could boost demand and usher in greater optimism for the beleaguered retail, food and beverage and hospitality sectors.
More importantly, the unprecedented fiscal policy assistance given over the course of the last 18 months when the economic need arose underpins Singapore's exceptionalism in a pandemic age.
But the transformation to aid companies and workers who need help most to retool and retain work really started many years ago when milestone schemes like the Capability Development Grant and Workfare Income Supplement was introduced.
With the current policy discussion now evolving to a more rapid ramping up of the Progressive Wage Model and contemplating potentially even a minimum wage model, the journey towards a more equitable and inclusive Singapore is coming into sharper focus.
These efforts would signify a new normal and possibly an even more exciting new future for Singapore.
Selena Ling is Head of Treasury Research and Strategy at OCBC Bank.