Commentary: Is Singapore's new focus on a fairer, greener society in line with what youths want?
Budget 2022 has granted things long advocated for by youth activists, but whether all young people are fully on board remains uncertain, says NUS undergraduate Ng Chia Wee.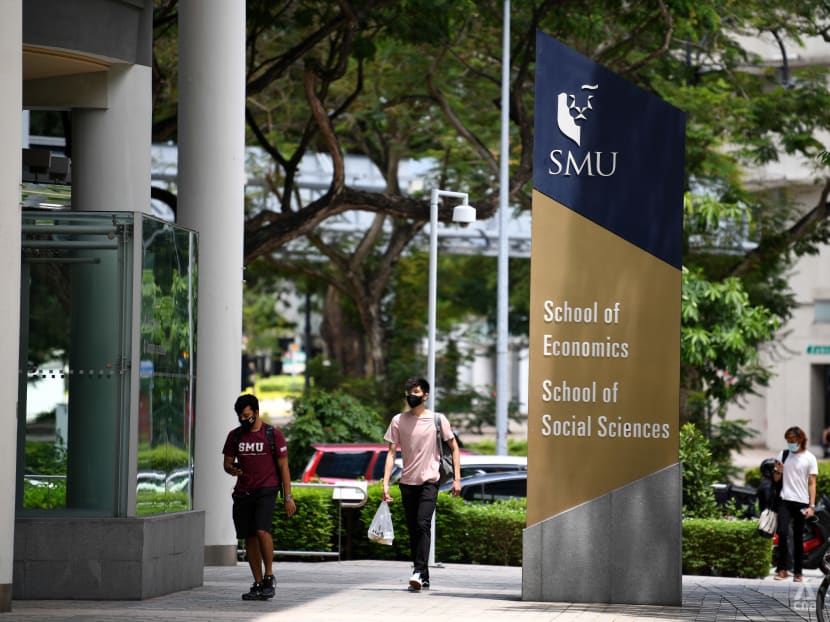 SINGAPORE: This year's Budget address, with its emphasis on tackling inequality and climate change, has a predecessor.
Speaking at a Singapore University of Technology and Design forum on Apr 16, 2021, Deputy Prime Minister (DPM) Heng Swee Keat noted that the traditional five "C"s in Singapore - cash, car, credit card, condo, country club - do not resonate as much with younger generations of Singaporeans.
Instead, three new Cs - to "create", "care", and chart" the way forward - are what the young seem more concerned about. Essentially, younger Singaporeans are not as concerned with the pursuit of material goods.
Fast forward to Budget 2022, and it seems these new three Cs have taken centre stage.
Of these, "care" was what I felt received the greatest focus, encapsulating three out of four key planks of the budget: Advancing our green transition; renewing and strengthening our social compact; and developing a fairer and more resilient revenue structure.
Take advancing our green transition, for example. When Finance Minister Lawrence Wong spoke about taking "decisive steps to join the global effort in tackling climate change", I thought of the urgent call issued last November by young climate activists here for the Government to "boldly accelerate climate action".
Their recommendations include having Singapore achieve net zero emissions by 2050, rather than 2100, and for a carbon tax to be set at a "sufficiently ambitious level", higher than the current S$5 per tonne of greenhouse gas emissions.
These have both been promised in Budget 2022: Singapore will ramp up decarbonisation to achieve net zero emissions by or around mid-century; and could charge up to S$80 per tonne of emissions in 2030.
The scale of ambition is similarly observed in Singapore's quest to care for those with less, from the expansion of early intervention programmes like KidSTART, to the significant boosts to the salaries of low-wage workers.
But will Singapore succeed in becoming a greener, fairer and more just place? There are at least three uncertainties to consider.
DEALING WITH HIGHER COSTS
The first uncertainty concerns the price of charting this new way forward together - the title of the Budget speech.
For instance, a higher carbon tax will create higher operating costs for oil refineries and power plants, which means higher utility bills for households. A S$25 carbon tax per tonne could lead to an increase of S$4 a month for an average four-room Housing and Development Board apartment.
Higher energy costs could also have knock-on effects on transport costs, which will mean higher costs of living overall, which aren't easy to swallow with present rates of inflation.
The path to net zero will require economic restructuring and costly investments in low-carbon energy, which has to be balanced with Singapore's need to remain business-friendly and internationally competitive. Trade-offs will have to be made in shifting our society from materialism towards sustainability.
GIVING UP ON CONVENIENCE AND LUXURY
Some may feel that younger Singaporeans will surely be willing to put their money where their mouth is, but this may not necessarily be true. This is the second uncertainty.
Consider some results from the inaugural OCBC Climate Index released last year, based on an online survey of 2,000 Singaporeans aged 18 to 65.
According to the survey, 43 per cent of Gen Z respondents used air conditioning at home for more than seven hours a day - the highest proportion amongst all age groups. 53 per cent of Gen Z respondents often recycle their household waste - the lowest proportion amongst all age groups.
Why aren't young people walking the talk? 75 per cent of Gen Zs, as well as 68 per cent of millennials with young children, cite inconvenience as the top reason that they do not adopt green practices.
But if caring for the environment were such an important personal priority, surely inconvenience should not even be a concern, especially since far greater lifestyle and societal changes lie on the path towards net zero emissions.
More anecdotally, many of us buy things unnecessarily in flash sales. We will probably know someone who rushed to book holidays as vaccinated travel lanes (VTLs) opened, despite the environmental costs of air travel.
DO YOUNG PEOPLE REALLY SHUN MATERIALISM?
This relates to the third uncertainty - whether young people are really as non-materialistic as one may think. 
Rather than giving up the traditional five Cs for the three new Cs, perhaps young Singaporeans want the best of both worlds.
For better or for worse, social status still matters in our society. Having grown up in a competitive education system, then entering an equally competitive job market, it would not be surprising if the young are still extrinsically motivated.
Listen to Dr Sharon Ng talk to CNA's Jaime Ho on the green consumer paradox:
For instance, many youths are working towards FIRE, which stands for "financial independence, retire early". Motivated by advice offered by blogs and influencers, young people aren't so much striving for material riches, but for self-sufficiency and autonomy as quickly as possible.
But this rests on the idea that being independent means being financially secure - so the pursuit of material gains can never be put on the back burner.
That's not to say sustainability isn't on their radar. Many young people strike out for both returns and a better planet in the realm of green investment. A HSBC survey in April 2021 found that 80 per cent of Singapore investors believe sustainable and ethical issues are central to managing their investments.
However, only a quarter of their investments consider environmental, social and governance (ESG) factors.
This boils down to a lack of awareness about what counts as ESG investing, and of course, a fear of making unlucrative choices - 66 per cent of investors say they don't want to lose out financially when tackling ESG issues.
How will this interesting mix of material and non-material aspirations influence the type of society young people will build and pay for? It is still too early to tell.
Mr Wong's words are worth repeating here - "the past was not fore-ordained" and "neither is the future predestined".
As he himself would likely agree, it is one thing to chart our new way forward together - it is another to arrive at a common destination where everyone on the journey is aligned.
Ng Chia Wee is a final year undergraduate at the National University of Singapore's Philosophy, Politics and Economics Programme, and is part of the social mobility non-profit organisation Access. He also co-hosted a recent climate change episode of CNA's Heart of the Matter podcast.