Commentary: Does Singapore care that Marvel has an Asian superhero?
Step aside Crazy Rich Asians, Shang-Chi is the story of many culturally displaced Asians, says Annie Tan.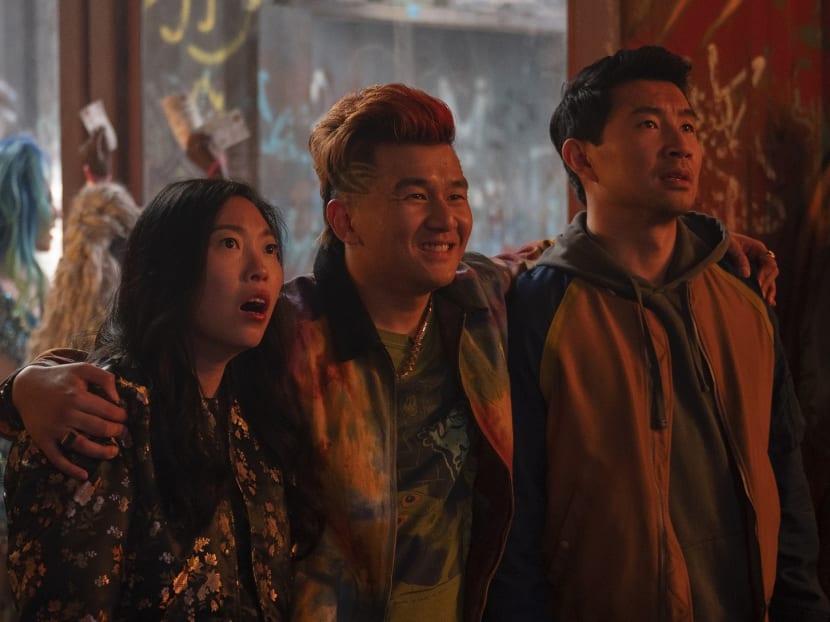 SINGAPORE: It is an understatement to say that the COVID-19 pandemic has not been great for box office sales. Marvel's first Asian superhero flick Shang-Chi and the Legend of the Ten Rings has been one of the few exceptions.
In the United States, it has grossed more than US$200 million. Here in Singapore, it topped the box office for four consecutive weeks since its launch on Sep 2.
Many have compared it to Black Panther as a major milestone for Hollywood diversity, and for good reason. Shang-Chi is part of a small but notable trend of films such as Crazy Rich Asians and Always Be My Maybe, with Asian leads who defy stereotypes by portraying dramatic and romantic protagonists.
It's a refreshing change from yet another eccentric sidekick, tired oriental caricature with an over-the-top accent or an unassertive push-over.
And it must be said that Marvel couldn't have chosen a better time to unveil their first Asian superhero, at a time when COVID-fuelled Asian violence still rages in the US and UK.
As a genre, superhero comics and movies has always spoken to the marginalised and misfits. After all, there is nothing more empowering and cathartic than seeing someone who looks like you and talks like you kick serious ass.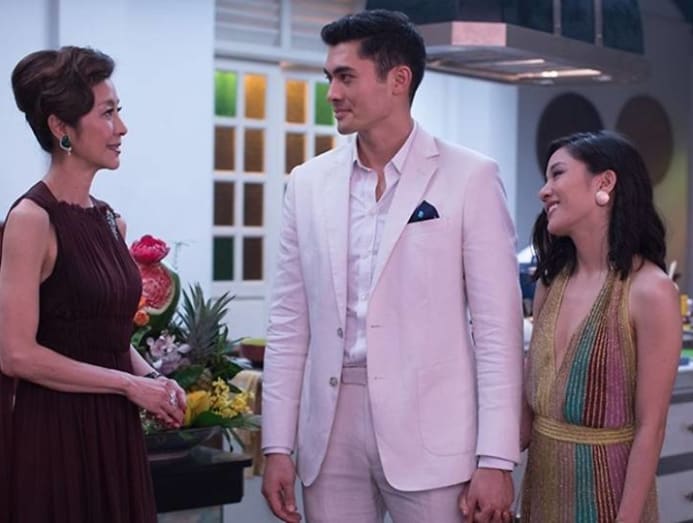 That said, though set against a similar cultural backdrop, Shang-Chi does not depict Chinese culture in the way Crouching Tiger, Hidden Dragon or Mulan do.
What it portrays is a smaller sub-section of the Asian community that is multilingual, multicultural, and yet displaced in those cultures.
Why does it resonate with Singaporeans? Because this is us.
A SENSE OF FAMILIARITY
In certain scenes in Shang-Chi, people in Singapore might be struck by an odd sense of familiarity – and how the movie sounds like many of our casual conversations today.
We switch in and out of English and our mother tongue in a variety of accents, according to who we talk to and what we talk about. Words in dialects or other national languages also find their way into our everyday expressions.
In the movie, the characters speak English in a variety of accents, from Michelle Yeoh and Ronnie Chieng's more Malaysian-Singaporean tones to Tony Leung's Hong Kong inflections. And they converse in Mandarin when it makes the most sense to the situation or the characters.
Kudos to the director Destin Daniel Cretton for consciously choosing not to whitewash or caricaturise the characters' accents.
Singaporeans' cultural identity is not just encapsulated by our multilingualism and accents, but our diverse backgrounds, education and multicultural references. This cultural smorgasbord defines us more than Singlish or punctuating every sentence with "lah" and "leh" ever could.
Indeed, that would be a very narrow and one-dimensional view of what it means to be Singaporean or cosmopolitan Asian today.
A COSMOPOLITAN ASIAN SUPERHERO
Interestingly, the Shang-Chi universe is not too dissimilar from the one many Singaporeans are familiar with. After all, many of us grew up with a mix of Hollywood productions, Hong Kong flicks, Chinese gongfu movies, and other regional and international films.
Secret clans, underground fighting rings, family drama and parental expectations, hidden worlds, fast cars and KTV – the fantastical universe of Shang-Chi is not far off from our regular media diet.
So why do we need a Hollywood movie for that?
Because beyond accents and language, this movie also captures the sense of displacement of many multicultural Asians.
How has COVID-19 shaken up Singapore film? Lin Suling speaks to two local filmmakers on CNA's Heart of the Matter:
Like Shang-Chi, Singaporean Chinese are neither American and British, nor Chinese. We straddle these cultures without entirely fitting in any, but layer on bits of them to our local culture.
When travelling was still a thing, how many of us have encountered foreigners who assume that Singapore is a part of China? And went on to offer a backhanded compliment, amplified with subtle tones of surprise and condescension, that we spoke good English?
So when Shang-Chi tries to help his best friend Katy pronounce his name, instead of his anglicised moniker Shaun, many of us must have laughed knowingly. We've been there.
When Katy apologises for her poor Mandarin and Jon Jon quips, "No worries, I speak 'ABC'", a cheeky grin at American-born Chinese, it felt like a scene from my own life. I too often find myself apologising for my inadequate Mandarin when in Shanghai or Taipei, often to the side eye of the locals.
OUR MULTILINGUAL MULTICULTURAL SELVES
It's worthwhile to point out that the director himself, as well as scriptwriter Dave Callaham are of mixed Asian descent.
Cretton was born to a Japanese American mother and a father of Irish-Slovak descent, while Callaham is Chinese American. It is apt that they tell this story of cultural displacement.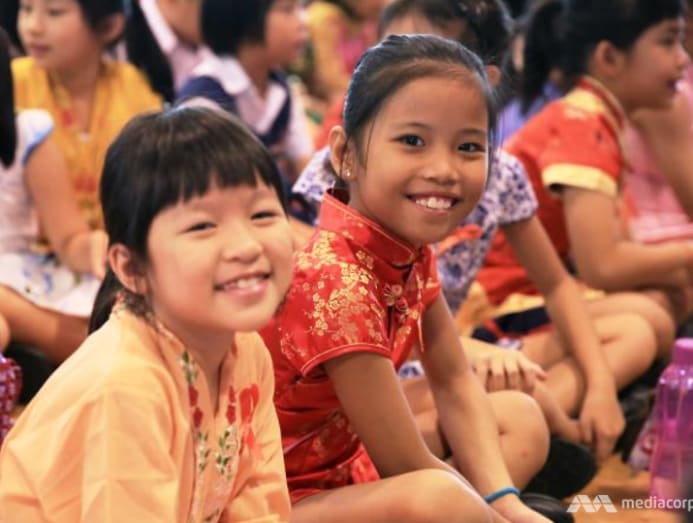 Still, why would this Marvel superhero make a difference? Because with its diverse cultural references and inside jokes, Shang-Chi pushes beyond displacement to better define the sub-culture of multilingualism and multiculturalism many Singaporeans live in today.
The Singapore, and indeed, the Asian identity is often misunderstood in a world that often equates ethnicity with nationality. And sometimes, it is hard not to take it personally.
It would be a tall order for any film, Hollywood or otherwise, to satisfyingly capture the rich complexities of the Singapore identity. Even writing here that it covers Chinese, Indian, Malay, Peranakan and Eurasian misses out on meaningful distinctions and overlaps, much less the full spectrum of who Asians are.
No doubt, Singaporeans will look forward to the day a more inclusive representation of Asians makes it to the big screen, beyond the morsel of a cheery "terima kasih" from a masked spectator in Jon Jon's fighting arena.
Black Panther and Shang-Chi have certainly paved the way for more diverse representation in the Marvel Cinematic Universe.
In fact, Marvel is expected to debut its first Muslim superhero in her own series - Ms Marvel, about a Pakistani-American shape-shifter starring Iman Vellani - expected to premiere by the end of this year.
In an unprecedented time of border closures, xenophobia and discrimination, this cultural depiction does not only make some of us feel seen; it also better represents a slice of our cultural identity, in all its richness and complexity to the wider world.
Understanding is the beginning of empathy. And indeed, we have never needed this more than in the divided and fearful pandemic-stricken world today.
Annie Tan is a freelance writer based in Singapore.