Commentary: Is singer Siti Sarah's death changing Malaysian attitudes towards COVID-19?
Her passing has turned the spotlight on ramping up vaccination for pregnant mothers. But the surge in cases too is prompting more care, says Serina Rahman.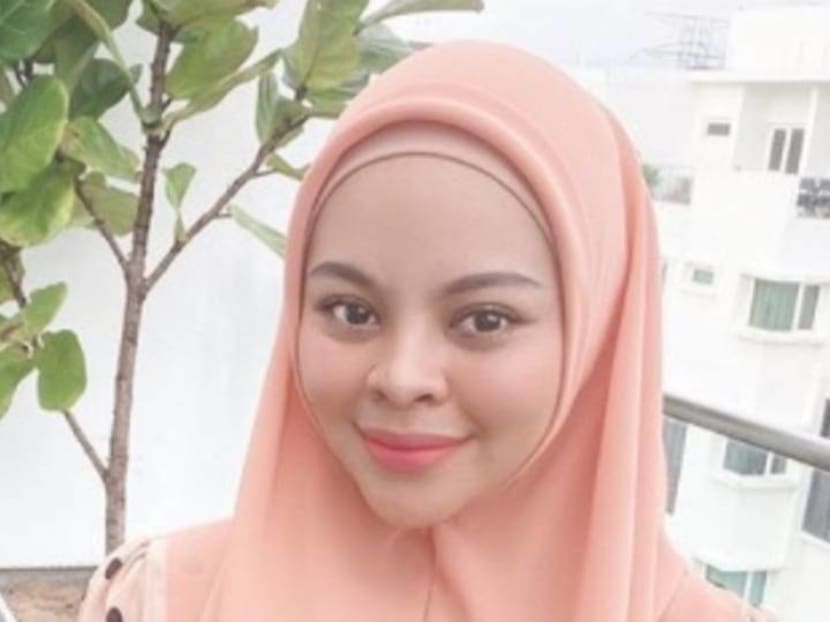 JOHOR BAHRU: Malaysia's celebrity scene suffered a number of COVID-related deaths over the last few weeks, from Yuna's cousin and best friend, Amilya Saila Aminoddin, to singer Joyce Leelyn and on Monday (Aug 9), Siti Sarah Raisuddin.
Siti Sarah's death was heart-breaking. The news garnered international coverage, not because she was an incredibly popular singer (though she is), but because she was heavily pregnant when she tested positive for COVID-19.
When her oxygen levels plummeted last week, she was placed in intensive care. Doctors performed a caesarean section to save her baby and put her under an induced coma. Her child, Ayash Affan, survived, but she succumbed three days later.
Her death brought the severity of COVID-19 into sharper focus for many who had previously downplayed or even denied its dangers.
The outpouring on social media was huge. Prime Minister Muhyiddin Yassin, even the king and queen, expressed their condolences.
A REALISATION SINKING IN
For many Malaysians, it has finally sunk in that the virus can reach everyone, no matter their wealth status or age.
Siti Sarah's husband, comedian Shuib Sepahtu, confessed that he too should have taken the virus more seriously. Siti Sarah had not been vaccinated. He now encourages everyone to get the jab once they can, and like Yuna, is stressing the need to use oximeters to track the health of loved ones under quarantine.
Siti's case wasn't the only report of a pregnant mother losing her life to the pandemic. Siti Aishah Mohd Zamri, a 26-year-old pregnant nurse, and her baby passed in June after she contracted the virus from a patient in Labuan.
In February, another nurse in Kuala Lumpur succumbed to the virus but her baby was saved.
What's the mood in Malaysia after so many rounds of restrictions? Find out as CNA speaks to Malaysians in Johor, Kuala Lumpur and Sabah on Heart of the Matter.
Between March and June, 3,396 pregnant mothers tested positive with COVID-19; 70 died in 2021, Health Director-General Noor Hisham Abdullah revealed on Thursday. Seventeen were recorded in June alone, of which 15 were not vaccinated while two had received a first dose. There were no such deaths in 2020.
COVID-19 REACHING EVEN RURAL PARTS OF MALAYSIA
Siti Sarah's death was a national focal point that drove home the severity of the pandemic. But attitudes arguably shifted when Malaysia was plunged into crisis with this latest wave.
How anyone can still doubt the dangers of COVID-19 in Malaysia and the importance of vaccination is a mystery when new cases remain at record-highs.
There have been between 17,000 and almost 21,000 new cases each day over the past week and a new high of 360 deaths on Aug 8. More than 1,095 are in intensive care, with half needing breathing assistance.
Although the Klang Valley dominated recent headlines with its surge in cases, the more worrying development has been news of the virus spreading to Malaysia's most rural areas.
To stem the spread, several indigenous communities across Peninsular Malaysia, even those in the deep interiors of East Malaysia, have been put under Enhanced Movement Control Orders (EMCO), preventing anyone from traveling in or out of the villages.
Other villages have taken the initiative to block off entry to outsiders. While most indigenous communities would traditionally be safely isolated from pandemics, there have been reports of returnees from factory work in nearby towns such as in the Semai villages of Batang Padang, Perak, testing positive and infecting others.
Indigenous clusters have also originated from funeral gatherings, where infected and unwell family members return to pay their last respects, such as in Mukah, Sarawak which resulted in 600 new cases.
In the sub-district of Mukim Tanjung Kupang, 22km away from the nearest town, and just under the Second Link bridge to Singapore, there are now more than 480 active cases and several deaths to date.
While this has always been a traditional fishing community, and older farmers and fishermen should be sheltered from the spread, youths working in surrounding factories or the nearby port have consequently brought home the virus. On one street in Taman Desa Paya Mengkuang, almost every other house has seen COVID-positive patients taken away by the Ministry of Health for quarantine every day over the last two weeks.
This could be a larger, more worrying phenomenon. Kedah and Kelantan, both largely rural states, also registered more than 2,000 new cases on Aug 12, mostly from workplace clusters. Johor and Sarawak are not far behind. The virus epicentre is moving.
SHIFTING ATTITUDES
Disbelief in the severity of COVID-19 was common in the early days of Malaysia's pandemic fight.
Many rural folk could not understand or relate to the high numbers and deaths occurring in city centres. They were also against the idea of getting vaccinated, when widespread conspiracy theories and misinformation fanned fear.
Now that death has literally come to their doorsteps, attitudes are changing. There is a heightened sense of urgency. Vaccines are now seen as the only hope of safety. The people I speak to now ask why they are not getting called up to be vaccinated.
Some who once refused to believe they were in any danger and insisted on holding family gatherings are now being more careful.
Now, I frequently hear them reproach others considering skipping a vaccine appointment.
"By speaking about this virus, you are uttering a prayer that it will come here. If you don't talk about it, it won't come. Don't exaggerate," I was once told.
Now a year later, the more common rebuff I hear are those urging caution. "Please be careful when you go into the town. Don't go too often, we don't know who has this virus. It is so infectious."
Instead of ridiculing those who take extra care, people admonish those who break quarantine requirements or take COVID-19 lightly.   
MIXED REACTIONS TO LIFTING RESTRICTIONS
As the government begins to announce relaxed restrictions for states in Phase 2 and 3, as well as for those with complete vaccinations this week, reactions have been mixed. 
While rural communities hard hit by 10km travel restrictions welcome the easing of the rules for economic reasons, there is trepidation. Many are concerned that those from places with high infection numbers like Selangor and Kuala Lumpur can travel freely. They are keenly aware that the fully vaccinated can still infect others.
In Mukim Tanjung Kupang, the locals I speak to find it incredulous they can only fully open their food stalls, travel freely or dine out if they are fully vaccinated. They say that so many have been waiting for an appointment but cannot get one.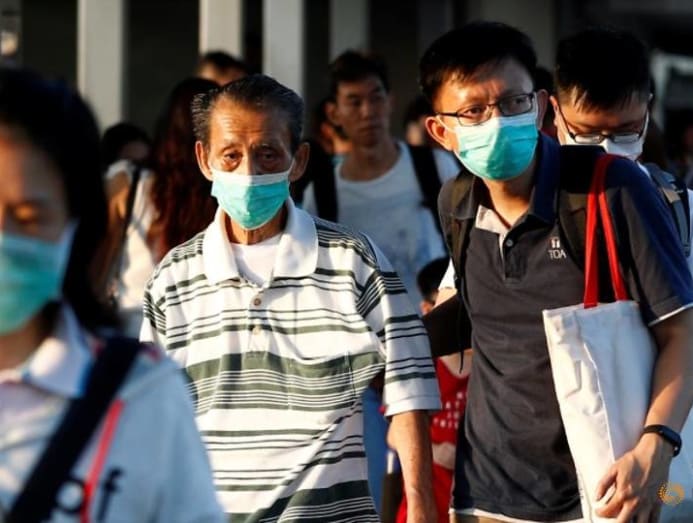 Overall, while there is still doubt over how effective vaccines are, there is an overriding general resignation that they hold the best chance for conditions to revert to some kind of normalcy.
After seeing so many families getting infected, quarantined and suffering, the angst over closing the economy has largely dissipated and people are even asking for some factories to close, accepting some financial pain in exchange for halting the spread.
Whether it was Siti Sarah's death or the virus hitting hard at home, the silver lining is the evolution of attitudes: A clearer understanding of COVID-19 and the realisation of the importance of taking every possible precaution.
It now remains up to the authorities to ensure that more vaccinations are made available to those beyond the Klang Valley and Sarawak where the bulk of the doses have been directed thus far.
For the Delta variant is now running wild in the boondocks, and who knows what other variant lurks on the horizon.
Dr Serina Rahman, Visiting Fellow at the ISEAS-Yusof Ishak Institute, writes from Johor where she's in lockdown with the rest of Malaysia.