Commentary: Singapore travellers who postponed their Seoul VTL holiday made a sound decision
The Singapore-South Korea VTL did not last long, with the Omicron variant being a key reason why travelling to South Korea would have been less pleasant in any case, Steven Borowiec says.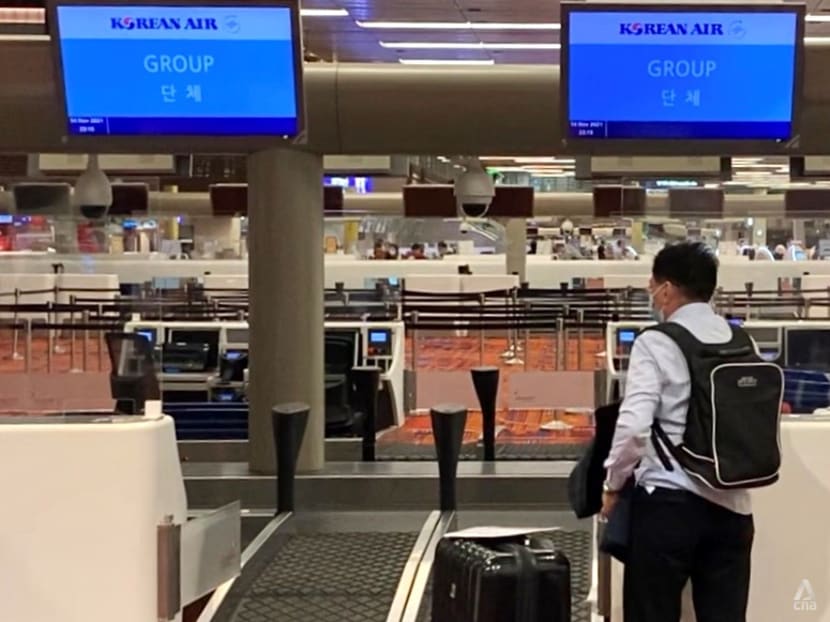 SEOUL: The South Korea-Singapore Vaccinated Travel Lane (VTL) was a cause for guarded optimism when it launched in November. 
The governments of the two countries agreed that vaccinated visitors could travel between the two countries without having to quarantine, provided that they test negative for COVID-19.
The VTL aimed to cautiously restart tourism, and take a step toward restoring the comforts put on hold during the pandemic. Having to remain in a hotel for days without going outside – the norm for pandemic-era travel - would make almost all trips pointless.
The VTL was highly anticipated. It was not only a chance for people from both counties to take a sorely needed holiday but also an experiment other countries were watching for replicable steps on how to safely crack open the travel envelop.
SINGAPORE-SOUTH KOREA VACCINATED TRAVEL LANE HIGHLY ANTICIPATED
Before 2020, travel between South Korea and Singapore was uncomplicated, with major airlines from both countries operating daily flights.
South Korea was alluring to many Singaporeans who enjoyed the K-drama and K-pop culture, while South Koreans could travel to Singapore to seek refuge from their chilly winters, while checking out Instagrammable destinations like the Marina Bay Sands Hotel.
Pre-pandemic, South Korea was the ninth biggest source of incoming tourists to Singapore, with 646,000 tourists in 2019.
In the other direction, visitors from Singapore form a relatively small portion of inbound tourism to South Korea, which is dominated by travellers from China and Japan.
In mid-November, the South Korean media covered the arrival of the first group from Singapore as a sign of good tidings that, if planned and executed carefully, international travel could get back on track and life could get back to normal after nearly two years of the pandemic.
The VTL couldn't have come at a better time. It came a couple of weeks after the start of the South Korean government's Living with COVID-19 scheme, under which social distancing measures were eased, allowing larger groups to gather in public and restaurants to stay open later.
More than 80 per cent of South Koreans were vaccinated, and the country was finally transitioning out of the pandemic, albeit while maintaining the practices of contact-tracing and mask-wearing. It was "all systems go".
OMICRON IS KILLING TRAVEL
That optimism didn't last long. In early December, South Korea reported cases of the Omicron variant, which sent policymakers scrambling to contain a potentially dangerous new wave of the pandemic.
The first confirmed Omicron cases were reported on Dec 1, found in a South Korean couple who had returned from Nigeria. 
Then, on Wednesday (Dec 22), Singapore's Health Ministry announced that new ticket sales for all of the country's VTLs would be frozen from Dec 23 to Jan 20 to limit exposure to Omicron.
The VTL will not be frozen entirely, as passengers who already have tickets will still be permitted to travel. 
The Omicron scare might not be solely responsible for this pullback. Tensions have been escalating in South Korea even before the emergence of Omicron, as cases were rising following the loosening of social distancing restrictions.
Despite a high vaccination rate, this month, South Korea's number of daily coronavirus cases have hit an unprecedented high of more than 7,000.
Bed occupancy for intensive care have soared to 88 per cent, far higher than the 75 per cent health authorities said would trigger emergency measures.
The South Korean government responded to the worsening situation by calling off plans to open up, and reinstated curfews on businesses and caps on how many people can gather.
President Moon Jae-in has also urged private hospitals to expand capacities and public hospitals to prioritise serious cases.
RESTRICTIONS ON BUSINESSES ARE TAKING A TOLL
Fatigue over the virus is increasing. Like people in many countries around the world, South Koreans are frustrated that every time things seem to be turning the corner, a new variant emerges. 
The U-turn is hitting small businesses particularly hard. Many street-level operations in South Korea, such as eateries and retail outlets, operate with thin profit margins at the best of times, and the nearly two years of restrictions on their operations have led many to shut down.
Those still in business are barely hanging on. Small merchants hoped that the changes instituted in November were the beginning of the end of the pandemic, and could usher in normalcy for the end-of-year season, when South Koreans customarily gather for parties.
Small merchants associations are organising protests to call on the government to lift the restrictions. One cafe in the coastal city of Incheon won national media attention and some kudos, for openly pledging to defy the government's orders.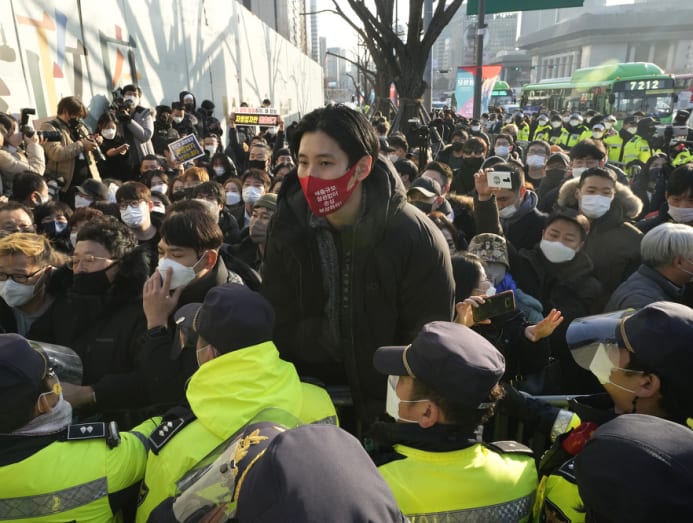 In a notice pasted to the front door, the operator said the company has run up around a million dollars in debt and couldn't afford to cut its hours of operations.
As the story of the cafe circulated online, the overwhelming response was not concern that this cafe was endangering public health, but commendation of the business's decision to put their own livelihood ahead of government orders.
VTL AN EMBODIMENT OF DISAPPOINTMENT
The pandemic's tug of war between optimism and pessimism continues, with the hope being that Omicron is less deadly than other variants, and vaccinations will mean fewer infections lead to serious symptoms or hospitalisation. 
And so the VTL, which started as a hopeful symbol, now seems more an embodiment of disappointment, of trips not taken, memories not created, friends not visited.  
Given the current climate – an evolving set of measures governing entrance and exit, and the risk that regulations could change at any moment, potentially stranding travellers abroad – now is probably not the best time to visit South Korea. 
Singapore visitors longing to take a break from this pandemic and holiday in Seoul are better off at home for now. They should wait for things to improve – even if this seems like something we've been doing for a second year.
Steven Borowiec is a journalist based in Seoul.