commentary Commentary
Commentary: Why millennials are uncovering tattoos at work
Evidence seems to be growing that body art is not as much of a hurdle to employment as it was once thought to be, says one observer from the Financial Times.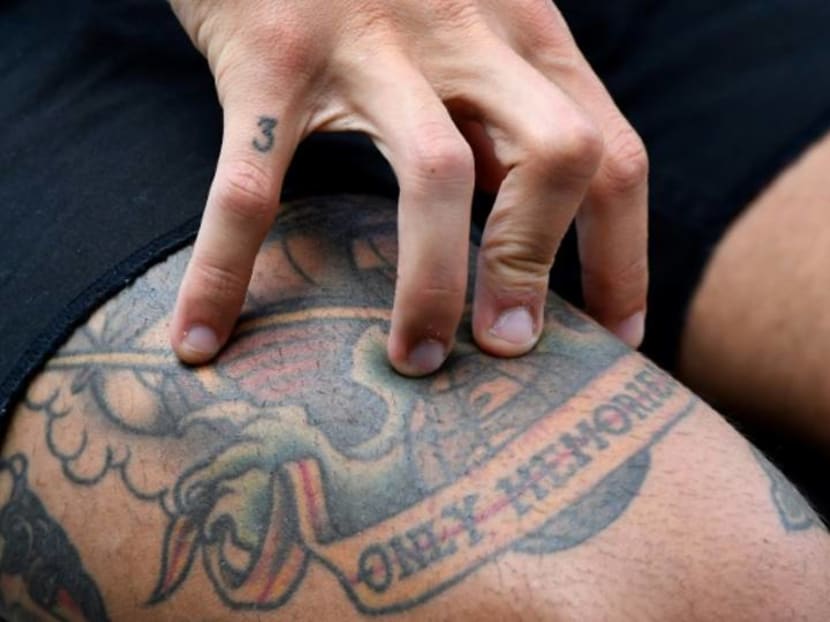 LONDON: My amateur tip to would-be entrepreneurs used to be this - invest in tattoo-removal parlours. 
In 2015, nearly half of US millennials owned up to a tattoo, as did 30 per cent of Britons of similar age. Those figures have almost certainly risen since, judging by the number of tattoos brought out into the open during the UK's recent heatwave.
I do not wear, listen to, or believe in the same things that I swore by when I was in my twenties, so I struggle to believe that when they reach 50, millennials will want to be judged by the Minnie Mouse they had inscribed on their bicep when they were a student. Hence my backing for tattoo removal, a sector that one forecast suggests will be worth a spuriously precise US$2.85 billion by 2021.
But hold the laser removal-pens. Evidence also seems to be growing that body art is not as much of a hurdle to employment as it was once thought to be — and this is good news for the inked and uninked.
UNCOVERING REAL SELVES
Many colleagues I consulted said they were gradually uncovering tattoos and even piercings at work, if they had hidden them in the first place.
One said she had concealed tattoos for nearly a decade with plasters, trousers or thick tights until she realised it made no sense — particularly as her job included advising people to bring their "real selves" to work.
Another said:
If it matters that much to someone to see ink on my wrist that it would overshadow their opinion of my personal or professional self, then they are probably not someone I would respect, or seek the respect of anyway.
Body art is more than just a fashion choice. People choose tattoos to mark turning points, remind them of their core values, or shore up their identity: I ink, therefore I am.
Adam Peaty, the UK swimming star, has a lion tattooed on his left bicep, visible whenever his body rises from the pool en route to another medal. Jill Abramson, former editor of The New York Times, had a T tattooed on her back in the NYT's font.
UK scientist Matt Taylor chose to ink the Philae robot on to his right thigh to show his dedication to the Rosetta space project.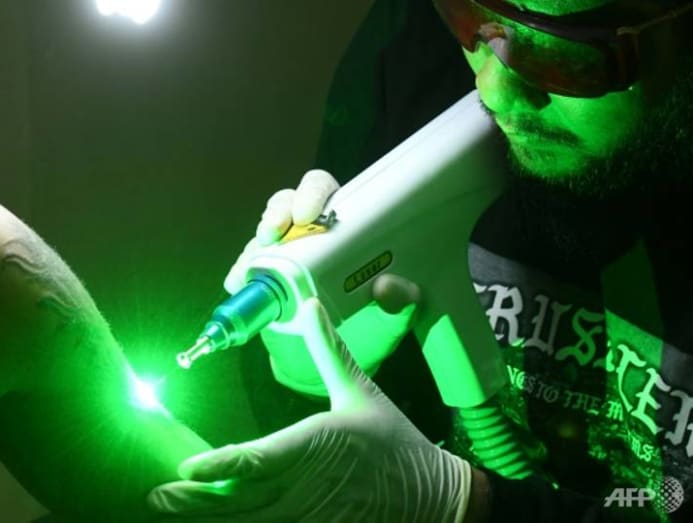 MORE DIVERSE WORKPLACE
Most tattoos do not line up so precisely with an employer's mission or brand. But research just published in the journal Human Relations suggests that despite perceptions, people with tattoos no longer face any actual wage or employment discrimination in the US.
Tattooed men may even be slightly more likely to find a job. Co-author Andrew Timming of the University of Western Australia's business school says he is struck how rapidly attitudes are changing. Tolerance, he told me, is increasing alongside the growing prevalence of body art.
This is positive not just for closet tattoo-wearers but for anyone wishing to express themselves at work. It suggests as younger generations advance into management, they will have the power to change behaviour by shrugging at things that made their predecessors frown.
This goes for other forms of difference. The use of "blind" recruitment, which concentrates first on qualifications for the role rather than physical appearance, should accelerate the shift to a more diverse workplace.
CHANGE IN ATTITUDES TAKE TIME
Corporate culture is frustratingly inert, of course. Tattoos' negative associations may linger. 
At the Academy of Management annual meeting on Monday, academics will present the results of a smaller-scale experiment that found female candidates with tattoos or extreme piercings were offered lower starting pay than those without body art. Those with extreme tattoos were seen as less competent.
It is also possible that one form of discrimination will simply be replaced by another. The same study suggests managers with no or few tattoos are less likely to hire applicants displaying extreme body art, such as neck tattoos or nose-rings.
Those sporting more piercings were more likely to shun candidates without body art. 
Most people I canvassed said they would still cover up tattoos for a first interview. One, who wears a nose-ring and tattoos, told me she would worry she "might just be unlucky enough that the one person interviewing me will be one who judges me — and I would rather they didn't judge me on that".
BUT TATTOOS MAY BE IN VOGUE IN THE FUTURE
Prudence suggests keeping tattoos to parts of the body that can be covered, just in case you decide to apply to be a judge or a general. And, as Ms Abramson's experience of being fired shows, beware of etching your company brand on to your skin. Tattoos last much longer than most jobs.
Even so, I want to hedge my recommended investment in removal parlours with a side-bet on an upmarket chain discreetly offering inking and piercing to conservative, older customers.
It will be anathema to those who once acquired tattoos and piercings as a sign of rebellion, but one day everyone may want a piece of body art they can flaunt at an interview.

© 2018 The Financial Times Ltd. All rights reserved. Please do not copy and paste FT articles and redistribute by email or post to the web.
Source: Financial Times/sl