Commentary: Pity applying for the Thailand Pass as a tourist is this painful
The newly launched digital travel pass may hinder Thailand's attempt to lure tourists back to its pristine beaches and vibrant nightlife due to poor system design, says Financial Times' John Reed.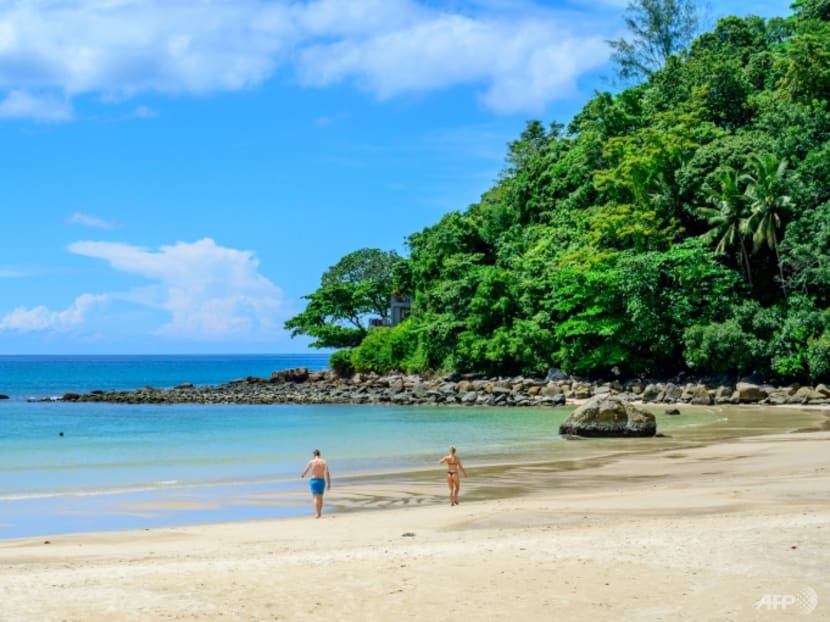 BANGKOK: After sealing its borders to most visitors in March 2020, Thailand has reopened to people from 63 countries who test negative for COVID-19 and are fully vaccinated.
"Thai people are so friendly, so welcoming and of course the food is just amazing," the actor Russell Crowe gushed on Twitter, when he visited the kingdom last month ahead of restrictions being lifted on Nov 1.
It's a popular view: In 2019, Thailand hosted a record nearly 40 million visitors and Bangkok was the world's most visited city, according to one international survey, before the pandemic brought the party to a halt.
The government is betting that after nearly two years of confinement, travellers are itching to return to the country's beaches, bazaars and nightclubs. But first they must successfully navigate the Thailand Pass — an online registration system many complain features an excruciating user interface.
UNSMOOTH, UN-USER FRIENDLY 
"An epic failure in system design," opined one commenter in an online forum used by people struggling with the system. The platform was meant to ensure immediate approval for people with vaccine certificates, hotel bookings, proof of insurance and other paperwork sorted.
Instead, many users have run into glitches including insuperable error messages, problems uploading PDFs and delays that put them in danger of missing their flights.
On the "Thailand Reopening" Facebook page, which has more than 13,000 members, users have been trading tips for converting PDFs into JPEGs and Thai dates into western ones (the year 2021 is 2564 here) and clearing other hurdles of the Thailand Pass.
The process has been, to borrow the slogan of the struggling national airline Thai Airways, anything but "Smooth as Silk".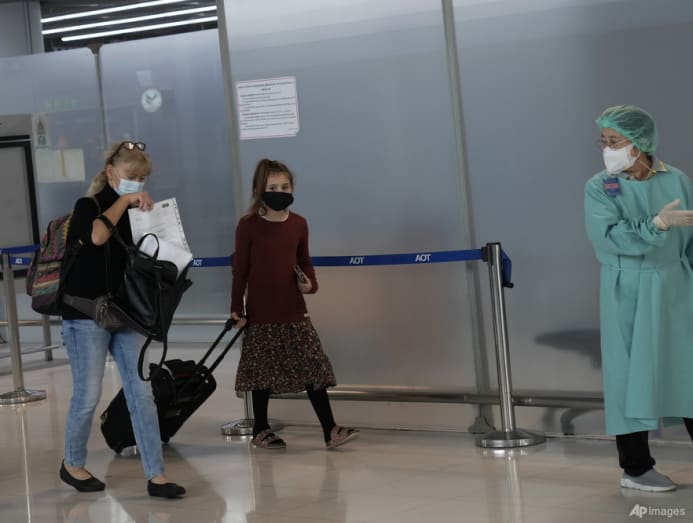 FRUSTRATED TRAVELLERS
"It's a great idea, but without perfect tech backing it up, you really need a person to help in a jam," said Nikki, a United States-based applicant waiting for clearance who asked for her surname not to be used. "Thai Pass doesn't have that, which can feel hopeless and frustrating".
I myself got a first-hand taste of this last month when I went on holiday to the US, then applied for a Certificate of Entry, a precursor to the Thailand Pass.
After painstakingly uploading my paperwork, the system rejected my application on an erroneous technicality and blocked me from the site. A helpful Thai diplomat saved the day by offering to upload my documents herself, then cheerfully overrode the computer's "no".
Whiny farangs (westerners) complaining about bad service are a part of the landscape in Thailand, with its large and often entitled expatriate community. But Thais living overseas have their own complaints.
"The system doesn't offer any contact number and it doesn't provide an appeal procedure," said one Singapore-based Thai professional who goes by the pseudonym Ta.
"It doesn't tell us what to do if we miss our flights because of the Thailand Pass and this is particularly annoying as it is now mandatory that we pay everything in advance."
BAD SIGN FOR THAILAND'S DIGITAL PLANS
The bugs are a bad look for a country seeking to remake itself as "Thailand 4.0" — the government plan to harness digital technology to achieve economic take-off in sectors ranging from farming to start-ups. Tourism, which generated about a fifth of gross domestic product pre-pandemic, is central to the country's recovery.
Yet rather than the cheap and cheerful product for which Thailand is famous, officials want to raise its game, including through a 10-year visa scheme targeting wealthy professionals and retirees, a demographic who are likely to demand top-notch service.
Thailand's foreign ministry has acknowledged the "technical difficulties encountered" by users of the Thailand Pass and said improvements were under way.
The statement, however, had distinct overtones of blaming the customer; among other things, it took applicants to task for filling out online forms or uploading vaccination documents incorrectly, forcing officials to check documents manually. Some were admonished for registering multiple times "leading to confusion in the consideration process". 
The blandishments are cold comfort for those like Ta, who is yet to reunite with his family. "I am still waiting for the outcome of my Thailand Pass application," he said. "And praying."
Source: Financial Times/ep