Commentary: Uncertainty about Omicron does not excuse inaction
There is a narrow window for the world to put in place the lessons we learnt during the first phase of the pandemic, says Anjana Ahuja for the Financial Times.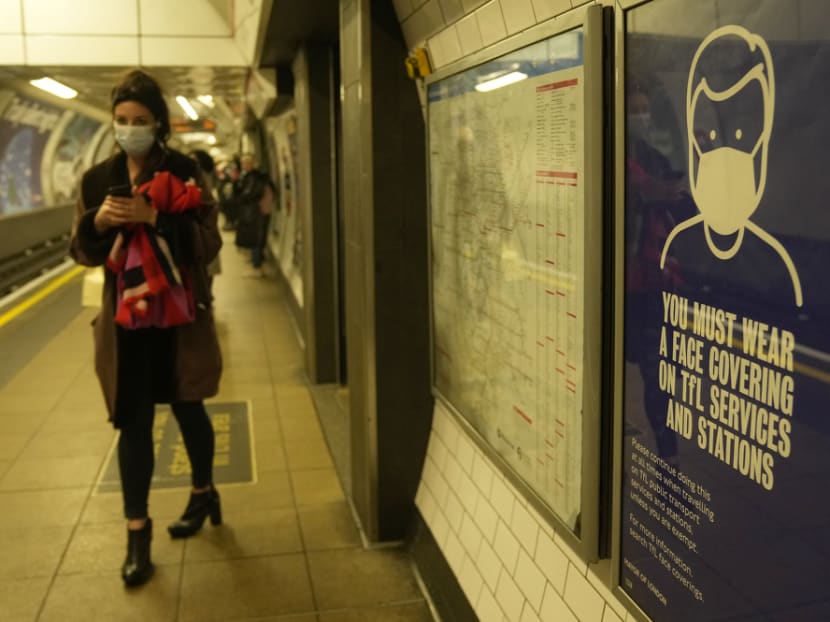 LONDON: It is like a greatest hits compilation that absolutely nobody wanted. The Omicron variant of coronavirus, first identified by scientists in South Africa, features an unhappy supergroup of mutations that have been variously seen in Alpha, Beta, Gamma and Delta, four earlier "variants of concern".
Of Omicron's 50 mutations, more than 30 are on the spike protein, the molecular "key" the pandemic virus employs to enter and infect cells. The unprecedented number of mutations is a cause for concern rather than panic.
Only time will tell whether the latest variant, identified in several countries in southern Africa and now known to be present elsewhere, will turn out to be inherently more transmissible, cause more severe disease or evade immunity conferred by current vaccines - or perhaps all three.
Yesterday, Israel's health minister, Nitzan Horowitz, told The Jerusalem Post there was "room for optimism, and there are initial indications that those who are vaccinated with a vaccine still valid or with a booster will also be protected from this variant".
An Israeli television channel broadcast unverified claims earlier that the Pfizer-BioNTech vaccine was still highly effective  at stopping infection with the Omicron variant and preventing severe symptoms.
A firm conclusion would be surprising given that Israel has recorded only a handful of Omicron cases so far.
EXPAND AND SPEED UP VACCINATION PROGRAMMES
That outlook echoes recent comments from Ugur Sahin, BioNTech's co-founder and developer of the Pfizer shot.
Sahin explained that even if the new variant were to shake off ill-fitting antibodies and go on to infect cells, a separate line of defence, cellular immunity, would prevent severe illness.
A Pfizer spokesperson said the company could not comment on the unpublished Israeli data and that the best protection against Omicron was full immunisation (including a third booster). The spokesperson added that the company has begun work on a vaccine tailored to Omicron.
The extent to which a new variant will change the course of the pandemic is difficult to call early - for good reason.
New infections may not have run their course, making it hard to assess the impact on severe illness and death.
Extrapolating directly from one country is also dicey: Countries vary in their demographics, vaccination coverage and circulating variants, as well as background health and healthcare capacity.
It is possible that genetics plays a role too. Researchers running the international COVID Human Genetic Effort, a project to identify genes linked to both COVID-19 vulnerability and resistance, have not ruled out the possibility that such genes might be clustered geographically.
Uncertainty does not excuse inaction. The current plans in the United Kingdom to expand and speed up the booster programme are welcome, given that immunity is waning.
Anxiety about potentially weaker vaccines should not deter those from coming forward now in the hope of getting a tweaked vaccine later: Bringing a baseball bat to a knife fight can still be effective.
LESSONS FROM FIRST PHASE OF PANDEMIC
This is also a narrow window for the world to put in place the lessons we learnt during the first phase of the pandemic.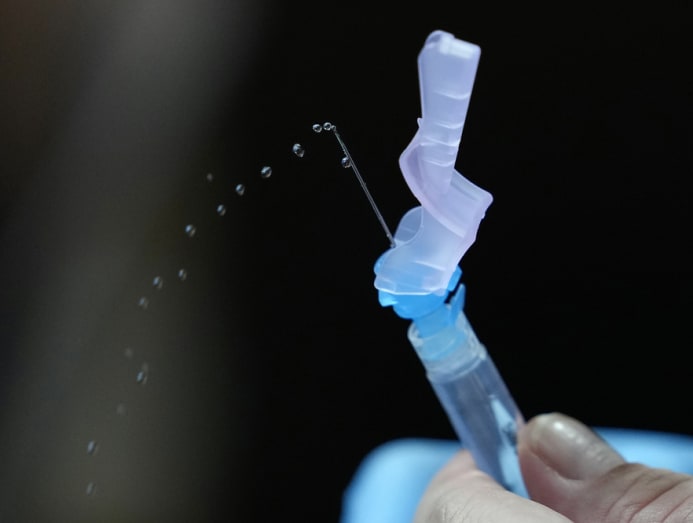 Countries including the UK were accused of not closing borders to China early enough in spring 2020 and rushed to suspend flights from southern Africa.
Given Omicron appears to be already spreading in the UK among people with no travel history to southern Africa, the effect of continued bans is questionable.
The UK has not stopped flights to the Netherlands, which has Omicron cases dating back to between Nov 19 and 23. Back in 2020, most of the UK's coronavirus infections were seeded not from China but Europe.
There should be clear criteria for imposing and lifting travel restrictions, which are a poor but showy substitute for the hard graft of everyday infection control - vaccinating, masking, testing, screening, contact tracing and supporting the infected to isolate, financially if necessary.
Tulio de Oliveira, a geneticist who contributed to the sequencing of Omicron, tweeted his fury that South Africa, which raised the alarm, is apparently being punished for its openness. He warns the country is running low on the reagents needed to continue their critical work.
The other lesson is that we need to vaccinate the world and subdue transmission.
As Ravi Gupta, a professor of clinical microbiology at Cambridge University, puts it, continued spread is like "rolling the dice for the virus" until it hits a jackpot variant that defies vaccines and other interventions.
We do not yet know if Omicron fits the bill, but if it does, it won't be us doing the winning.
Source: Financial Times/ep