Commentary: G7 initiative to counter China's Belt and Road heats up competition – for the better
United States and G7 leaders launched the Partnership for Global Infrastructure and Investment at their Germany summit as an alternative to China's Belt and Road Initiative, but this competition may pave the way for more sustainable infrastructure development, says RSIS' Stefanie Kam.
SINGAPORE: In June, United States President Joe Biden and the other Group of Seven (G7) leaders launched the Partnership for Global Infrastructure and Investment (PGII) at their summit – a US$600 billion commitment to finance the construction of global infrastructure by 2027.
Much focus, of course, has been on how PGII will be an alternative mechanism to China's multitrillion-dollar Belt and Road Initiative (BRI), launched almost 10 years ago as a modern-day Silk Road stretching from East Asia to Europe and Africa.
PGII is not exactly new: It is a repackaged version of the Build Back Better World (B3W) initiative the G7 proposed a year ago with the same aim to counter China's growing influence, especially in developing countries.
Biden stressed the PGII's tangible and political dimensions when he emphasised that it will not only "deliver returns for everyone" but would also allow countries to "see the concrete benefits of partnering with democracies".
PGII RESPONSE TO EMERGING CHALLENGES LIKE CLIMATE AND ENERGY
Why now? At first glance, PGII may look better positioned to respond to emerging challenges of a world that has changed in the near-decade since BRI began.
It aims to focus on climate and energy security and the development of soft infrastructure in the digital economy, among other things.
Flagship projects include a US$600 million global submarine telecommunications cable connecting Singapore to France through Egypt and the Horn of Africa; a US$40 million investment (and expected to mobilise US$2 billion in further investments) in Southeast Asia's Smart Power Program to accelerate rollout of clean energy technologies; and a US$2 billion solar project in southern Angola.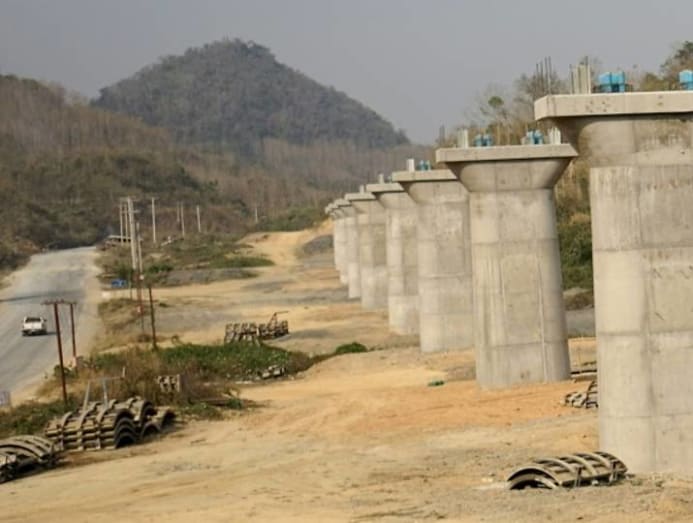 The PGII will find a receptive audience in this region, given the ever-growing appetite for infrastructure among Southeast Asian countries.
Digital infrastructure is particularly important as a key part of ASEAN's digital masterplan is to technologically transform member states into a digital economy and a digital society by 2025. According to a recent Google-led survey, ASEAN's digital economy is on track to grow to US$1 trillion by 2030, particularly in e-commerce and virtual finance domains.
Given Southeast Asia's severe vulnerability to climate change, green infrastructure is another area of interest. ASEAN states signed the 2015 Paris Agreement and its Community Vision 2025 specifically recognised the complementarity between the United Nations Sustainable Development Goals and ASEAN's community-building endeavours.
South Korean manufacturing giants who have shifted their operations from China in recent years and to other countries, like Vietnam, may also view the PGII investments in a positive light, as it would provide a more favourable business climate and investor outlook.
CHINA PIVOT TO DIGITAL AND HEALTH SILK ROAD
China's efforts to build and link up road, rail and maritime port connections to facilitate trade in economic corridors are often thought of when it comes to BRI. But lockdowns and border closures in many BRI countries during the COVID-19 pandemic has led to a slowdown in infrastructure projects.
This accelerated China's pivot from hard to soft infrastructure investment projects, leading to an increase in focus on the Digital Silk Road (DSR), and health diplomacy vis-à-vis the Health Silk Road (HSR). The HSR, interlinked with DSR, has emerged as a vehicle for promoting international development cooperation amid the global pandemic, and is evident in China's involvement in the Middle East and North Africa region through medicine and vaccine diplomacy.
The DSR was introduced in 2015 to support the expansion and internationalisation of its technology companies, with investments from the "development of the digital service sector, such as cross-border e-commerce, smart cities, telemedicine, and internet finance," to accelerating "technological progress including computing, big data, Internet of Things, artificial intelligence, blockchain and quantum computing."
A key aspect of Beijing's technological cooperation with Southeast Asian countries is in information and telecommunication technologies (ICT). Through the DSR, Beijing has invested in ICT-focused telecommunications and digital infrastructure, as well as fibre optic terrestrial and submarine cable networks in this region. 
CAN G7 PARTNERSHIP COUNTER BELT AND ROAD?
Both initiatives will face challenges in governance and navigating local regulations in recipient countries.
Here, the Chinese approach may work in the BRI's favour. As one of Chinese President Xi Jinping's most ambitious international projects, BRI benefits from the straightforward processes of a strong central government in terms of policies and resources.
But in practice, Chinese players have encountered challenges on the ground, and have had to become more sensitive and adaptable to local conditions and more mindful of local politics. The increased capital investments can have enormous consequences on the host countries, including exacerbating competition among power elites on a micro-level.
On the flip side, the Western approach to investments which tends towards more formalistic application of a uniform set of rules at the three levels of international or bilateral cooperation, domestic regulation and private transactions could end up a strength, as it lends potential to building a more uniform and common approach to global infrastructure standards financed by PGII.
Without the same top-down structures as BRI, PGII will need to mobilise both public and private resources across seven countries. This could get messy though it is yet unclear how G7 nations will share the risks and responsibilities and agree on the metrics for measuring success.
Equally important to the issue of whether the PGII will be a primarily US-led initiative or a G7 (though US-fronted) affair, is the issue of optics. At a time where American primacy appears to be in decline, the PGII will serve to facilitate the US' soft power projection abroad.
HEALTHY COMPETITION?
It is too early to tell if PGII can counter BRI as a contrasting model of development. But as PGII pushes to gain ground, BRI will not stand still either.
Competition heating up may be very well what is needed to incentivise Beijing to push for more reforms, to strengthen the quality of existing investment projects and to reform institutions and policies in two particular areas - emerging technologies and green financing.
Through its China Standards 2035, Beijing has ambitions to set global standards for emerging technologies in areas such as artificial intelligence and advanced communications technology. For Beijing, the BRI has served as a conduit for making its own companies more competitive against American and other rivals internationally, particularly in the area of technology standards.
Another example is the Green Development Finance (GDF), developed by the Belt and Road Initiative International Green Development Coalition (BRIGC). The GDF's primary goal is to encourage Chinese financiers and infrastructure developers to voluntarily select BRI projects with low environmental risks.
The emergence of PGII may very well yield positive dividends for global governance, the outcomes which may not necessarily lead to a further bifurcation of the world in terms of bipolar opposites. Instead, it has the potential to pave the way for more sustainable infrastructural development.
Stefanie Kam is Research Fellow at the S Rajaratnam School of International Studies at Nanyang Technological University.