Commentary: Holidays should be relaxing, so are overseas trips really worth the hassle right now?
Fears about changing protocols and catching COVID-19 are real concerns despite the great desire to travel but there are ways to mitigate these, says Expedia's Lavinia Rajaram.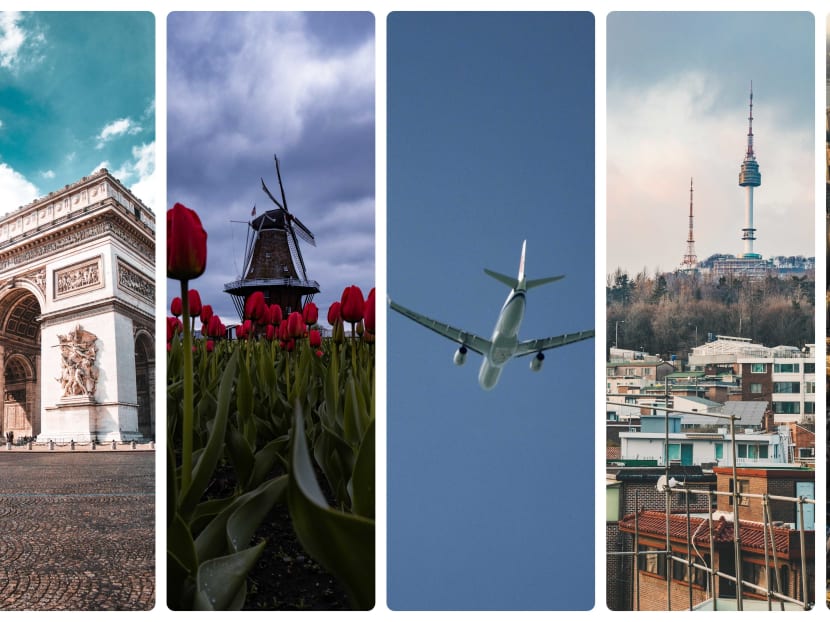 SINGAPORE: Singapore's first vaccinated travel lane (VTL) scheme to Germany and Brunei in August was the nation's first major step forward to reopening its borders to international travel, in a safe, calibrated way. And boy was it welcomed.
Following the announcement of the first VTL, search demand data showed travel to Munich and Frankfurt grew 10 times in the first week, compared to the week before the announcement.
This trend continued following the additional VTL announcements for South Korea and other  destinations.
The high surge in search is a key sign that Singapore travellers are keen to explore once again, after having been confined to numerous restrictions and close to 20 months of exploring and contributing to domestic tourism. There are just so many hikes, window shopping sessions or café meals one can take.
In our annual Vacation Deprivation study for 2020, Singapore ranked number one in the world as the most vacation deprived market in the world, sharing the spot with Italy.
More than 71 per cent expressed feelings of being vacation deprived, with those aged between of 18 to 35 feel most/very vacation deprived.
Another study conducted in April, to understand how travellers were reacting to planning travel once again, however, showed why that push to venture overseas might not materialise.
More than half of holidaymakers from Singapore felt stressed at the thought of booking an overseas trip in the next 12 months and indicated that they would need a helping hand when planning for their next holiday.
Of those planning leisure travel in the next 12 months, 63 per cent agree it's important for them to have all their travel planning needs on a single platform.  
Listen to Lavinia Rajaram and two other guests discuss what's behind hesitant public attitudes towards travel:
TRAVEL ANXIETY IS REAL
Feelings of travel planning anxiety mixed with a high need to travel immediately are a sign that the travel environment today has become complex.
Restrictions can change, depending on how the COVID-19 situation in specific countries pan out. For instance, just last week, Germany classified Singapore as a "high risk area" and adjusted its protocols.
Fully vaccinated travellers can enter the country without quarantine but have to complete a digital entry registration. To complicate matters somewhat, unvaccinated children under 12 years old will have to quarantine for five days on arrival so this would throw off plans of families visiting Germany.
Quarantines are clearly the undisputed travel killer. From Expedia's search data trends, people are now choosing their travel destination based on the absence of quarantine, and high local vaccination rates.
Our data shows travellers in Asia are extremely fearful at the thought of being stuck abroad and the possibility of contracting COVID-19 when travelling overseas.
What then may make travel more of a possibility for greater numbers of people?
Transparency, consistency and predictability are key. Companies like ours, together with the entire travel industry involving hotels, airlines and service providers need to work together with governments more closely, to make such data available, to remove the confusion and deficit of trust that deters people from travelling.
NO MORE BOOK-ON-THE-GO DAYS
Gone are the days we had the benefit of booking a flight, packing and departing all on the same day. The new world of travelling is all about thorough planning to eliminate feelings of travel anxiety and hesitancy.
Tour companies, dormant for nearly 20 months, are now gearing up to offer travellers tour packages which take into account these exigencies.
Major players like Chan Brothers and Dynasty have to cater to tour groups in smaller numbers, with bigger buses for safe distancing and ART test kits available for anyone who doesn't feel well.
There is safety in numbers. Consumers who normally don't use group tours are considering them just to have someone help sort out emergencies in case they happen.
But many still want the freedom to pick their own itineraries. To help in the planning, Expedia has built a comprehensive COVID-19 Travel Guide to help those who come to our site to navigate this environment: From things you need to know and do before you even plan a trip, once you have booked, what are the arrangements needed pre-departure, and anything crucial to know even while during your trip. 
Apart from the checklist, the travel guide also includes up to date government advisories for any destination you may be planning travel for. This is useful, in the event local situation changes, you have access to that information easily. 
THINGS TO KEEP IN MIND WHEN BOOKING YOUR TRIP
Deciding to go is just half the challenge. We know COVID-19 has made knowing how to deal with changing circumstances a critical travel skill. So once you're ready to book – just keep in mind these few crucial items. 
Be flexible: Look out for options with flexible booking policies – to save yourself from the stress should plans change or travel have to be cancelled.
Purchase travel insurance: Ensure your plan covers COVID-related disruptions such as cancellations and delays, as well as hospitalisation in the worst-case scenario.
Travel insurance, where before was a good to have is now a must-have, because there may be times your booking policy may not cover your loss in unforeseen circumstances.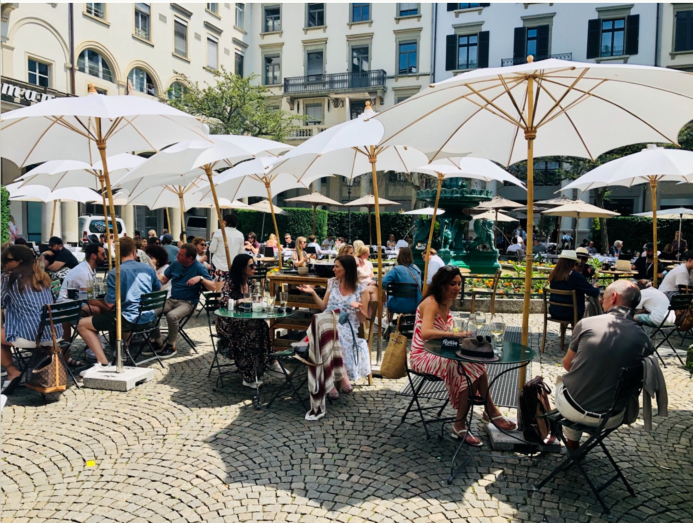 Do your research into the local situation in destinations you're planning to travel to – for instance, even if travel is allowed into a particular country, attractions might still be closed or limits to numbers may be imposed which means you would have to book beforehand.
Understand what testing is required pre-boarding. Some countries or airlines require travellers to produce a negative COVID-19 test 48 hours prior to departure, others 72 hours.
Find out exactly where you can get this done – often at the airport or with hotel concierge services. If you're travelling west, keeping in mind that many establishments are shut on Sunday though many airports today provide testing service with express turnaround for a premium price.
Check to see if the country of destination will require you to download a local tracing app – and equally important to know if the app is available on your phone. There may be a local equivalent version which you may need to purchase.
While travel hesitancy and fear getting on that flight out are real and understandable, common wisdom holds that, where there's people, there's travel. And travel always finds a way. Except that in these exceptional times, we simply have to be better prepared.
Lavinia Rajaram is Asia head of public relations, Expedia Group Brands.