Commentary: Why are Singapore travellers so enamoured with Japan?
Now that Japan is finally lifting COVID-19 restrictions on foreign tourists, Singaporeans are properly planning to visit their favourite holiday destination, says travel writer Karen Tee.
SINGAPORE: Japan-mania is at an all-time high in Singapore, now that the country has finally lifted COVID-19 restrictions on foreign tourists.
There is no doubt Japan is a beloved holiday destination among Singaporeans. From the exciting buzz of cities like Tokyo and Osaka, to skiing and snowboarding in the powdery snow of Niseko and savouring contemplative moments in Kyoto's temples, there are so many ways to enjoy the land of the rising sun.
So after more than two years of border closures and tight travel restrictions, no prizes for guessing which country holiday-goers have on top of their post-pandemic bucket list.
According to the 2022 ISEAS State of Southeast Asia survey, Japan is the most preferred country to visit among Singapore respondents, with almost a third of them choosing it. A separate survey by YouGov yielded similar results, with 49 per cent considering Japan as their next travel destination.
THE FLOODGATES ARE OPEN
Since Japanese Prime Minister Fumio Kishida announced Japan will relax border control measures and resume visa-free and individual travel in October, my social media feeds have been flooded with posts from excited friends.
Many are tagging their fellow travel buddies in an "open call" to start planning a trip. Others who had the foresight to book their air tickets months in advance are busy humble-bragging about their wanderlust-inducing itineraries in Japan.
After a drawn-out pandemic spent languishing and dreaming about travel, it is wonderful to see so many people deriving joy not just in holiday planning, but in living vicariously through their friends and loved ones doing the same.
Still, it is interesting that no other country seems to have inspired the same level of eagerness. From vaccinated travel lanes (VTLs) to mostly European destinations earlier in the pandemic, to more recent easing of entry requirements to regional getaways like Thailand, Indonesia and Malaysia, no other border reopening has been this widely anticipated.
Even South Korea, which one might think is a must-visit for Singaporeans thanks to the massive popularity of K-pop, K-dramas and Korean food, ranks fairly low on the ISEAS survey. Only 5.9 per cent of Singaporeans list it as their top destination.
Perhaps one of the reasons lies in how Japan is one of the last few countries to loosen entry requirements - and absence makes the heart grow fonder. As of now, China, which used to be Japan's largest source of tourists, is still largely closed, so there could be a rush to make it there before even more travellers flock to the country.
WHAT MAKES JAPAN SPECIAL
But beyond the surface, it is worth noting that since the 80s and 90s, Japan has been masterfully building its soft power by exporting its entertainment like anime and video games, and making its cuisine and brands ubiquitous around the world. For those of us who grew up during that era, it is inevitable that we feel drawn to the country.
Thanks to campaigns targeted at foreign tourists, Japan was among the fastest-growing tourism hotspots pre-pandemic, with 2019 marking its seventh consecutive year of record-high tourist arrivals.
It takes just one trip to Japan to fall in love with its vast range of offerings. There is something for everyone: Foodies wax lyrical about the freshness of Japanese produce and seafood, culture vultures are drawn to its unique festivals and traditions, and nature lovers cannot resist the draw of the country's stunning landscape from Mount Fuji to the beaches of Okinawa.
Even their animals are different - just look at those onsen monkeys in Nagano. Crowds of gawkers are amazed at the sight of Japanese macaques sitting peacefully in hot springs.
Then, on top of it all, the country is known to be orderly and the people polite and helpful. Travel is such a breeze, even if you do not speak a word of Japanese.
None of this can be fully replicated outside Japan, so no wonder many of us are chafing at the bit to go back for more.
PLANNING A POST-PANDEMIC TRIP TO JAPAN
I, too, am eagerly anticipating my next trip there, though I have not yet planned it.
This is in part because I was fortunate enough to travel to Osaka on a business visa earlier this year to write a travelogue of the city. So with that itch scratched, I am content to wait for a bit longer while visitors to Japan surge.
I will admit I was quite spoiled by the relative lack of travellers while I was there. For instance, during a day trip to Kyoto, I managed to get the "perfect Instagram shot" of myself against iconic backdrops such as the red torii gates of the Fushimi Inari Shrine and the Arashiyama bamboo forest - with nobody else in the frame.
For my next trip, my plan is to go there during the shoulder season, avoiding peak prices not quite offset by the weakening yen. This probably means after next year's cherry blossom season.
This will also give me time to do some research into off-the-beaten-track spots in Japan so that I can experience the country beyond the tourist attractions.
On one of my fondest trips before the pandemic, I visited the port city of Takamatsu. It is regarded as a gateway to the Setouchi Triennale, a contemporary art festival held on the islands of the Seto Inland Sea.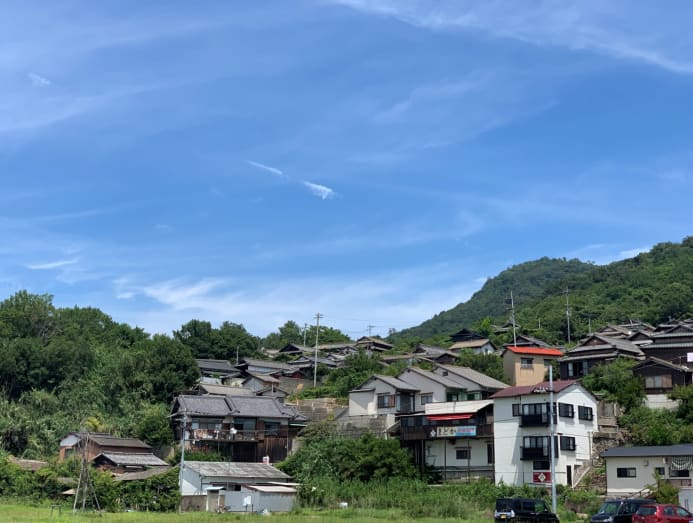 A local friend took us to a local sushi restaurant, where far from the glitzy Michelin-starred restaurants in larger cities like Tokyo and Kyoto, I had one of the best meals of my life.
There are certainly many more hidden gems to discover. But for now, I will bask in my friends' happiness when they share their snaps and videos of their "homecoming" to Japan.
But who knows, if I spot a good airfare deal to Japan, I might just find myself back there much sooner than anticipated. Singapore Airlines, are you reading this?
Karen Tee is a freelance lifestyle and travel journalist based in Singapore.