commentary Commentary
Commentary: 'Super mums' have one simple request. Don't hinder them from returning to work
Mothers like Rahayu Mahzam, who seems to be on top of it all, should spur us to think about how to support mums who want to return to work, says Channel NewsAsia's Lin Suling.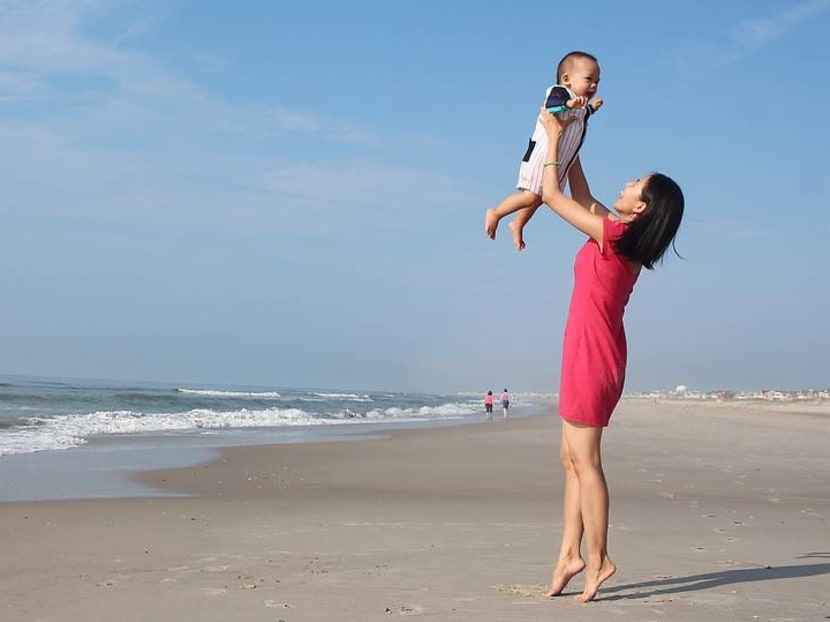 SINGAPORE: Mother, Member of Parliament, and partner at a legal firm.
Rahayu Mahzam's juggling of work and motherhood has been an uplifting tale for readers this week.
Her return to her MP duties one month after giving birth to her son Ayden has earned her the moniker of "super mum" among inspired readers.
She credits the help she gets from loved ones.
But the unfortunate reality for many new mothers is that re-entry into the workforce is neither easy nor seamless, especially for those without extended family support.
WHY SO HARD TO RETURN TO WORK?
Some say mums opt out because they find work less appealing after experiencing the joys of full-time motherhood.
But many mothers say it's because their bosses see them in a different light – as being less committed and more saddled with family distractions. Such attitudes lead them to feel less valued by their organisations.
There may not be wrongful dismissal or overt discrimination against pregnancy or motherhood that provide grounds for action to be taken against employers.
But small things can add up, like when mothers say they cannot can't stand the looks from supervisors when they have to take urgent leave because of unforeseen child emergencies, an experience some dads say they share.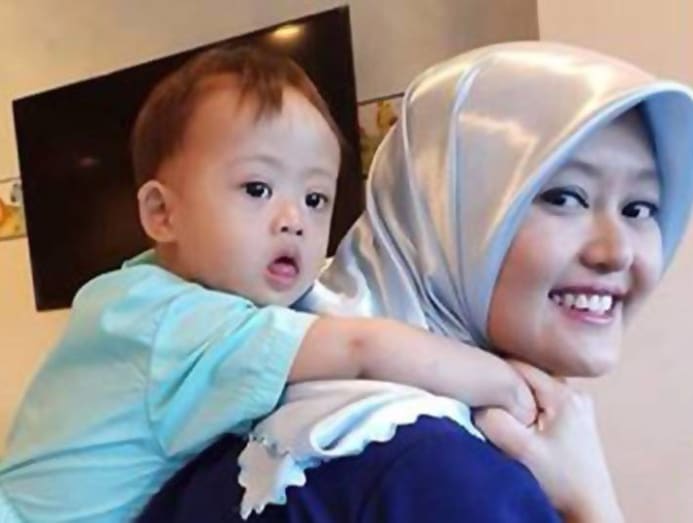 These frustrating but familiar dilemmas can be easily resolved if mums negotiate for themselves, some say. Do new mothers know what they need to balance career duties and the new demands of motherhood? Are they upfront with their bosses about their expectations?
Yet we cannot ignore the reality that mothers bear most of the caregiving burden for young children and feel powerless to insist that their company accommodates them at every stage of their kids' development.
Societal norms may be part of the issue. Through the school years, just think about who schools are more inclined to call first when a child falls sick or gets into trouble – mum or dad?
NOT WORKING HARMS WOMEN TOO
Mothers who drop out, even for a little bit, suffer adverse effects in terms of income and career progression. This is worrying when national trends show the workforce participation rate in Singapore for women dips after age 25.
Much as the situation has improved, the Government recognises this challenge and the impact it has on women.
Manpower Minister Josephine Teo highlighted in Parliament in March that fewer women achieve retirement adequacy in terms of being able to meet their CPF Basic Retirement Sum compared to men, when more stop working because of reasons like childcare.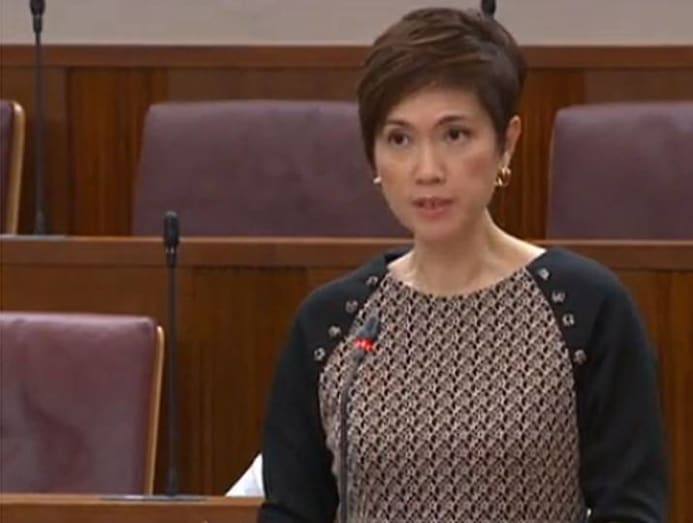 The best way to tackle these issues is to enable women to remain in the workforce and continue to advance in their careers, she concluded.
STRONGER CHILDCARE SUPPORT IS CRITICAL
Strengthening childcare support can give working mothers the peace of mind her kids are in good hands and a better chance of holding down a job.
Prime Minister Lee Hsien Loong's announcement to increase pre-school places by 40,000 over the next five years at last year's National Day Rally is a step in this direction to broaden access to affordable and quality childcare, and has received strong public support.
Many agree childcare is one area that deserves more attention for some groups of mothers.
Enhancing childcare options by licensing child minders and providing night childcare services, were a few of the recommendations made by local advocacy group AWARE this week, to help new mothers from lower-income households who may have to work shifts get back to work.
READJUSTING TO WORK NOT EASY
While childcare is critical, it is not sufficient in helping mums adjust to work after some time away.
Mothers themselves recognise this and are doing something about it. Since last year, a new programme by local group Mums@Work helps match companies to PMET mothers who took a career break. It also helps mothers get used to a working environment again.
But are companies buying it? Only half of surveyed companies in Singapore say they've hired a woman who wants to rejoin the workforce, according to a 2017 study by recruitment agency Robert Walters.
Perhaps the best approach is to ensure mums don't leave in the first place, like what Mrs Teo said.
COMPANIES MUST BE MORE FAMILY FRIENDLY
Companies have the power to make their workplaces more family friendly and aid mothers in this regard.
After all, they have a vested interest in retaining this talent pool, since mothers who drop out are likely to be as qualified and competent as their male counterparts.
The key may be not to single out mothers by giving them some sort of special dispensation but improve work-life integration as a whole.
Some know this and give all staff time off or allow them to start later. Local precision engineering firm Feinmetall does this, despite being a small company with 50 or so employees.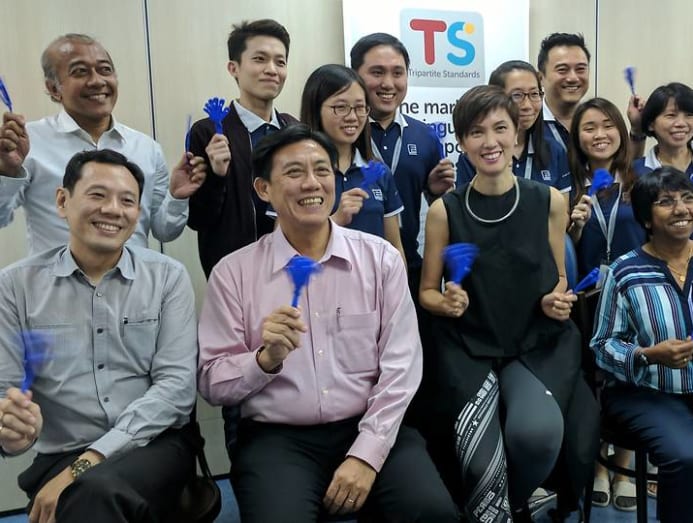 Surely larger enterprises can adopt more aggressive flexible work arrangements, including telecommuting and giving their staff the option of working part-time.
You might not expect those in a fast-paced sector like banking to afford these kinds of practices, but OCBC has seen at least one vice-president take the plunge into part-time work for more than a year to spend time with her children, according to news reports.
This would certainly require firms to have sufficient backup coverage, so that co-workers having to pick up the tempo to compensate doesn't become the norm and lead to resentment.
I also wonder whether organisations will be brave enough to abandon the time clock altogether and switch to a results-only system, where performance is measured against whether timelines are met and objectives achieved.
This may be near-impossible for those in operational roles.
But for others, it's worth noting that research shows organisations with strong work-life practices enjoy higher productivity, stronger employee engagement and satisfaction, and higher rates of retention.
WE NEED A DIFFERENT CULTURE
Perhaps mindsets are at the core of this issue. Do we over-value presentism and face time?
Do colleagues cast judgment if someone needs to take off because of a child emergency, regardless of whether the child is a toddler or a teenager?
Do bosses trust employees to fulfill their responsibilities? And do they have their employees' welfare at heart, or do they expect them to shed their personal identities, emotions and responsibilities when they get to work?
Instead of a fixation about what is lost when companies give employees more flexibility, can we focus on what is gained?
The most equal and happy societies have companies with admittedly ambitious pro-family practices, but it's worth looking at them to think out of the box.
Swedish company IKEA's move to offer fathers, including those working in Singapore, month-long paternity leave is one refreshing example of how family-friendly organisations help mums - by giving dads the space to do more at home and be equal partners in the endeavour of raising kids.
MORE THAN A VILLAGE TO HELP MUMS RETURN TO WORK
It takes a village to raise a child, but it will take more to help a mother get back to work.
There is a happy ending to Mdm Rahayu's tale of returning to work. Things are less hectic now as Ayden's schedule has settled into some sort of regularity, she says.
As deputy chairperson for the Government Parliament Committee for Social and Family Development, I have no doubt Mdm Rahayu will do her best to facilitate more of such positive stories of working mothers returning to pick up where they left off.
Meanwhile, there is much to be done to help other "super mums" get there, and we should all be part of this tale.
Lin Suling is executive editor at Channel NewsAsia Digital News where she oversees the Commentary section.