10 best seafood joints in Singapore: S$3 oysters, kopi crab and kelong freshness
Seafood lovers, you'll want to bookmark this for future reference. And, yes, we said kopi crab.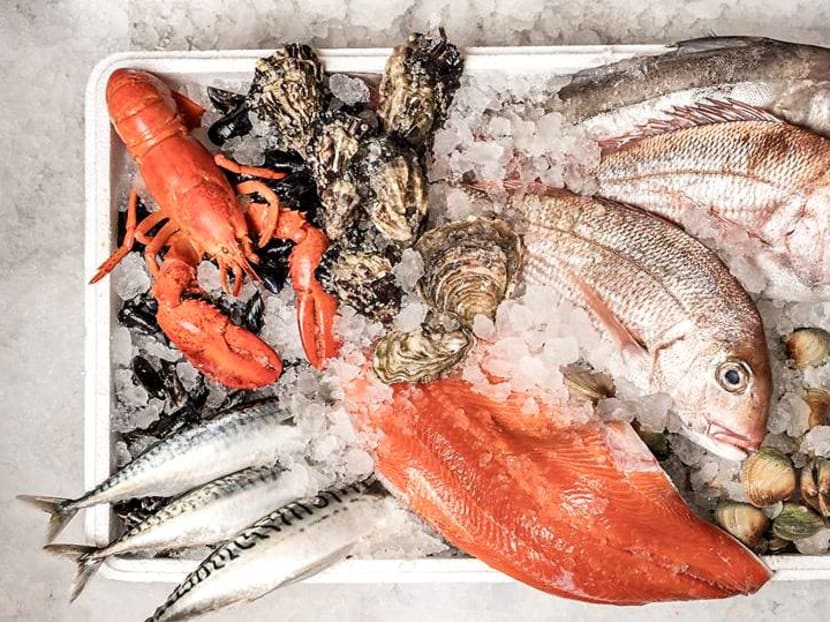 As a nation that grew from a sleepy fishing village, seafood has always been an important part of our diet. Though we are more likely to brew our own coffee than catch our own fish today, we are still never in lack of a place to score a good platter of seafood. 
Beyond big-name local seafood restaurant chains, these are some of the places we like to make a beeline for when we fancy a bit of the ocean's bounty in our diet.

BAYSWATER KITCHEN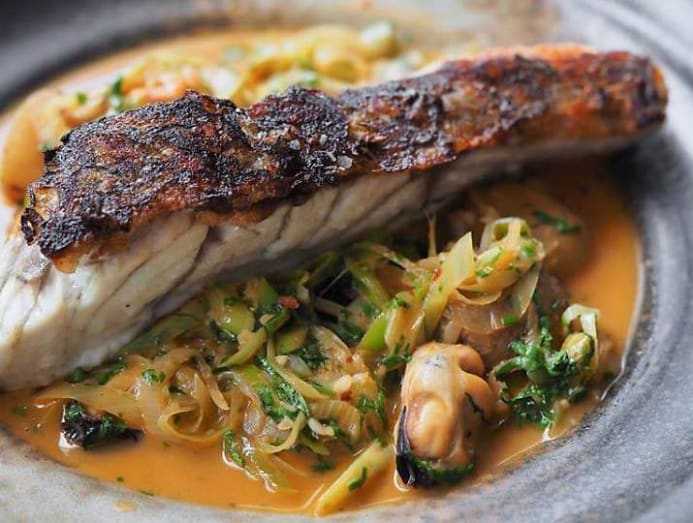 Its breezy, nautical setting along the marina's edge at Keppel Bay is the perfect setting for a seafood restaurant. And happily, the quality of the food here matches the view. 
From freshly shucked oysters and fried calamari served with a lemon aioli dip, to grilled whole red snappers, and traditional fish and chips... Everything that comes to the table is fresh, wholesome and very well made.
2 Keppel Vista, Marina at Keppel Bay. bayswaterkitchen.com.sg

PINCE & PINTS
This lobster specialist uses lobsters flown in from Boston, Maine and Canada twice weekly to serve up a compact menu that includes lobster rolls, steamed or grilled lobster, chilli lobster with mantou (a take on chilli crab), and lobster mac and cheese. 
We love the classic lobster rolls comprising tender chunks of lobster tossed in a garlic butter sauce, and served with crisp skinny fries and a green salad. A small wine and cocktail list, with very decent prices, makes a meal here feel rather special.
32-33 Duxton Road. pinceandpints.com

THE NAKED FINN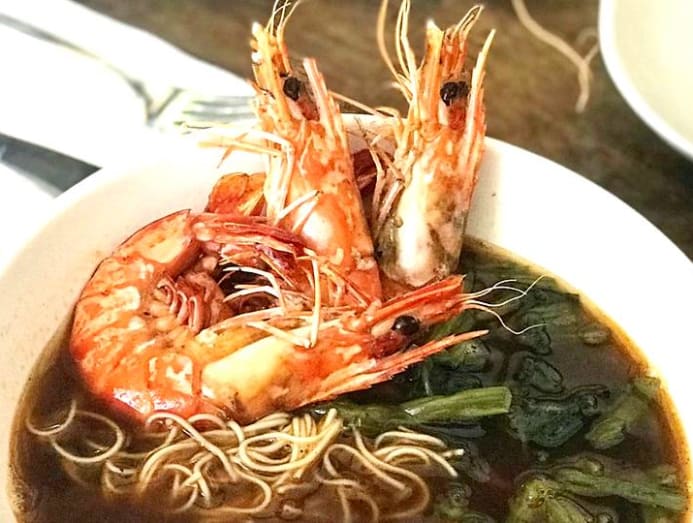 As its name implies, diners should expect sustainably sourced seafood cooked simply, with minimal adornments. So, for the most part, you'll find things like wild-caught baby Indian squid cooked on the cast-iron griddle with little more than grapeseed oil and salt, and wild-caught octopus cooked in a low-temperature water bath with kombu (kelp) before a quick sear on the griddle.
Come at lunch for the superb hae mee tng or prawn noodles (worth its hefty S$25 price tag), and the Connecticut-style lobster rolls served with shoestring truffle fries.
Blk 39 Malan Road, Gillman Barracks. nakedfinn.com

HUA YU WEE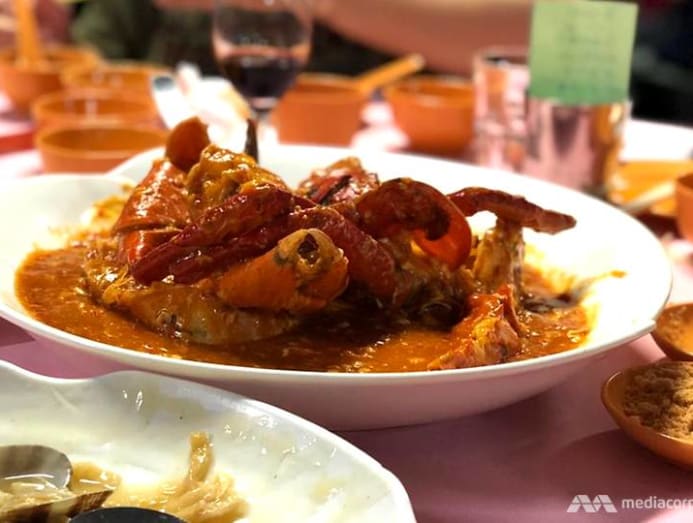 Housed in the last-standing colonial bungalow of its ilk along Upper East Coast Road, Hua Yu Wee is one of Singapore's longest-standing seafood restaurants. Still a family-run business, it purveys quintessential Singapore-style seafood dishes like har lok – succulent prawns fried in a sweet soy and spring onion sauce – and a thick, piquant tomato-based chilli crab served with fried mantou. 
On balmy nights, choose a seat in the al fresco courtyard and imagine life as a rich Peranakan in colonial times.
462 Upper East Coast Road. Tel: 6442 9313

THE BOILER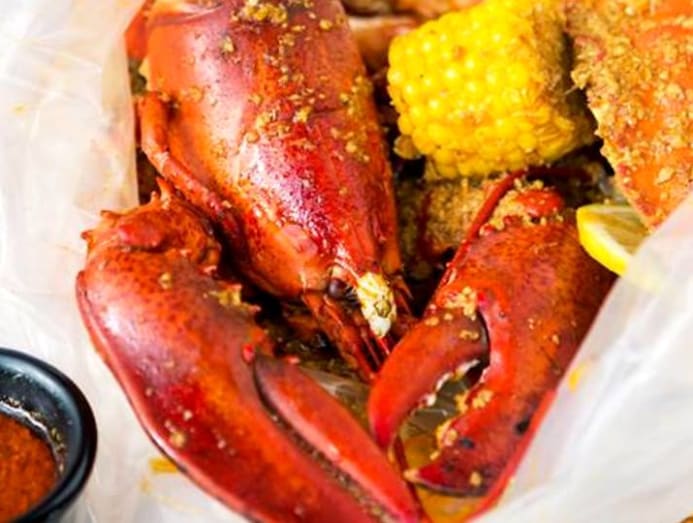 For seafood lovers, a Cajun-style seafood boil is the ultimate communal meal. Think bags of seafood that you literally let tumble onto the table and devour with your hands.
Take your pick of seafood by weight, or ask for one of the lavish sets that come with starters like crab cakes with kimchi remoulade, and a bevy of seafood like Dungeness crabs, prawns and mussels boiled in Cajun spices. 
Then, end on a sweet note with the likes of chocolate fudge cakes. At lunch, there are less messy options like crispy soft shell crab burgers and oyster Po boys.
18 Howard Road. theboiler.com.sg

DIAMOND KITCHEN
Its locations in a housing estate and Science Park belie the elegant, mainly Cantonese-style food the restaurants serve. Most of the dishes are underpinned by a deeply flavourful superior stock, including the excellent clam bee hoon.
The steamed bamboo clams, showered with a mound of minced garlic and served with a mildly sweet soy-based "Hong Kong steamed sauce" is divine, as is more quotidian offerings like the salted egg sotong.
5000F Marine Parade Road, #01-22/23 Laguna Park. diamondkitchen.com.sg

GREENWOOD FISH MARKET AND BISTRO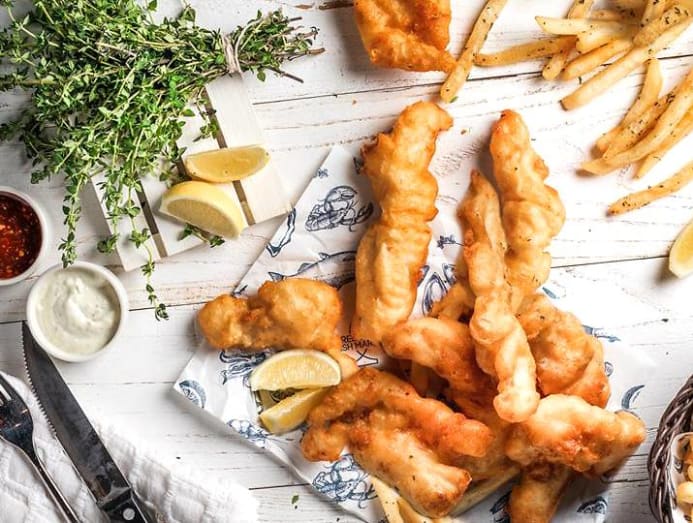 Once a quiet neighbourhood bistro and seafood store, Greenwood Fish Market and Bistro has grown into a bit of an empire, with impressive outlets at Quayside Isle, Valley Point and Dempsey Hill. At all its locations, there is well-priced seafood, from delicious smoked platters to burgers and fresh oysters, and some satisfying desserts, to boot. 
When you're done with your meal, wander around the market section to pick up some shore-fresh seafood to take home.
491 River Valley Road, #01-21. greenwoodfishmarket.com

HUMPBACK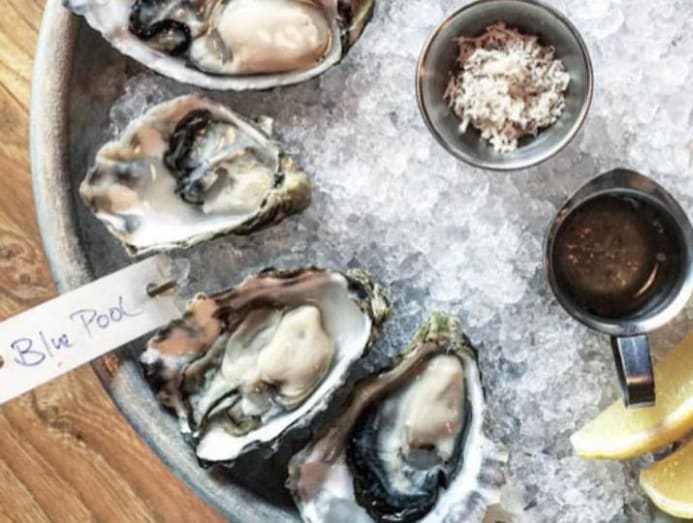 This is where we like to head for excellent, affordable oysters from the Pacific Northwest in the United States. Between 5pm and 8pm daily, the likes of Hama Hama, North Bay and Fanny Bay oysters are priced at just S$3 each. Even better, cocktails like a yuzu gin and tonic, or Hendricks basil and cucumber go for S$14 a glass for the same duration. 
Happy hour notwithstanding, there is some fantastic drinks and small-plate grub to be had here all the time. Try the sea urchin with cauliflower puree, chive and brioche, or the barramundi with bonito-charred corn and garlic mashed potato.
18-20 Bukit Pasoh Road. humpback.sg

MAJESTIC BAY
Chef-owner Yong Bing Ngen serves some exquisite contemporary Chinese seafood from this sprawling nautical-themed space within Gardens By The Bay. One of his signatures is the Kopi Crab, cooked in a special sauce made from a blend of three different coffee beans, and flambeed at the table with a mix of rice wine and coffee liqueur. 
Another crowd pleaser is the braised mee sua with baby abalone, anchored by a wildly tasty broth that you'll want to slurp to the last drop.
18 Marina Gardens Drive, #01-10. majesticbay.sg

AH HUA KELONG SEAFOOD RESTAURANT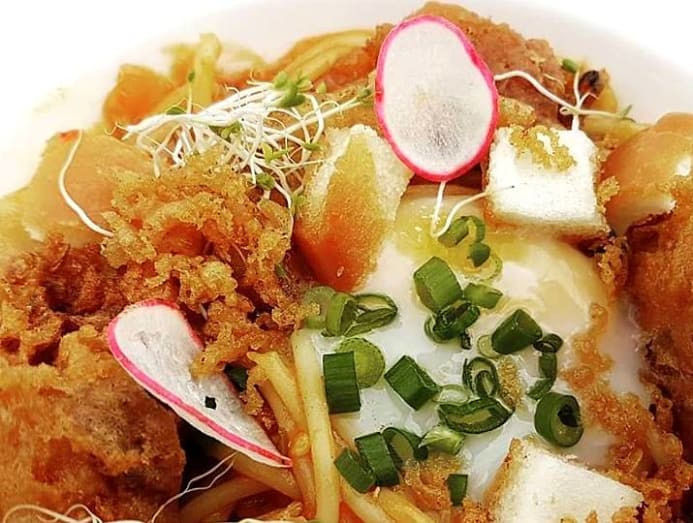 Where better to enjoy the freshest catch than at a restaurant run by the suppliers themselves? With two kelongs in Singapore, Ah Hua's seafood is indubitably fresh and served Western-style at lunch. Expect dishes like chilli crab pasta, lemon-butter green lip mussels, and fish and chips made with the freshest farmed sea bass. 
At dinner, Singapore-style dishes include steamed Cantonese-style sea bass, flower crab bee hoon soup, and stir-fried mussels.
15-19 Jalan Riang. ahhuakelong.com