Where to find the most affordable A5 Miyazaki Wagyu beef in Singapore 
Touted as one of the world's best beef, the much sought-after Miyazaki  waygu is going at prices as low as S$18.80.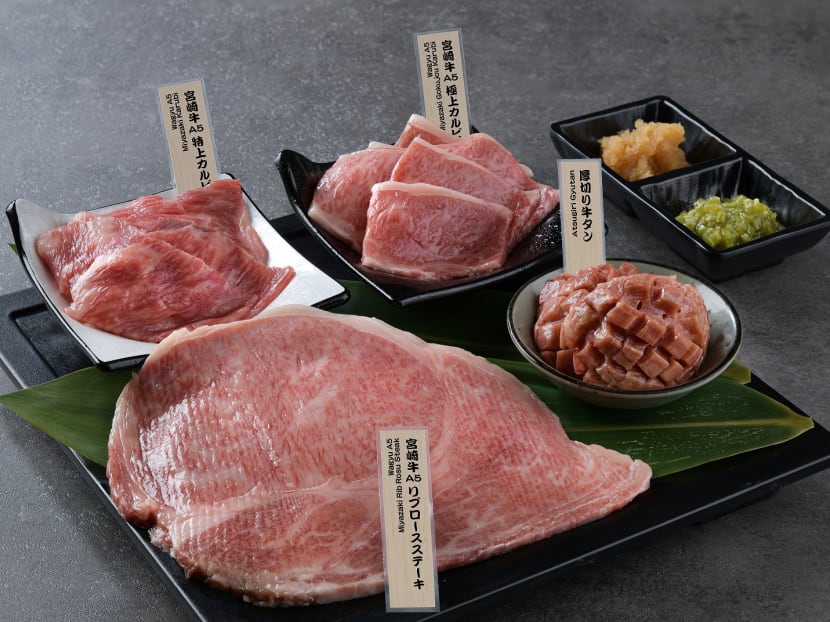 The A5 Miyazaki Wagyu has been billed as one of the world's best beef – award- winning and boasting the highest quality of the Japanese black breed. And there is a restaurant in Singapore offering this much sought-after meat at affordable prices which start as low as S$18.80.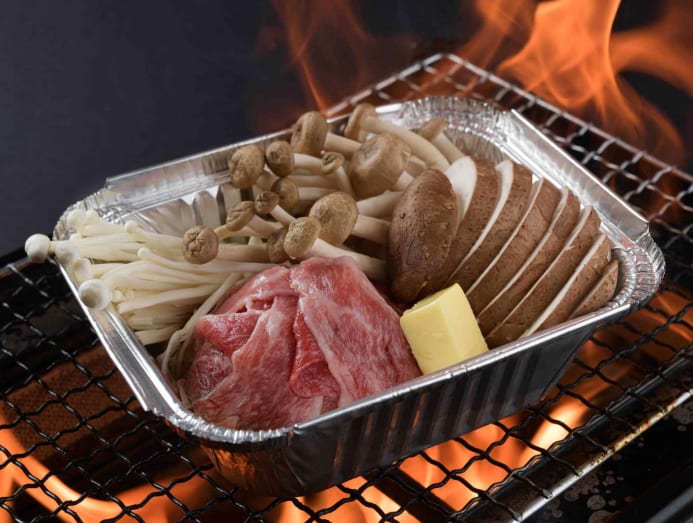 Casual dining Yakiniku-GO Plus is the latest addition to the ever-growing local Japanese food scene. Newly opened in Suntec City, the casual dining restaurant offers a menu that includes Wagyu A5 Miyazaki Sukiyaki (S$18.80/100g) with assorted mushroom, butter and sweet sauce; as well as the Wagyu A5 Miyazaki Rib Rosu Steak (S$39.80/110g) which is a melt-in-your-mouth tender chuck roll steak.
There's also the Wagyu A5 Miyazaki Nakaochi Karubi (S$26.80/100g), which comes with 100g of rib finger cubes.
For the uninitiated, the Miyazaki Wagyu beef, with its snowflake-like marbling, has won first place at Zenkoku Wagyu Nouryoku Kyoushinkai (also known as the Wagyu Olympics in Japan) three times in a row. 
Yakiniku-GO Plus is the premium cousin of Japanese BBQ eatery Yakiniku-GO, which has opened five outlets in Singapore in a space of nine months since February 2021.
It also offers different beef cuts of various grades, as well as chicken and seafood, all to the same personal grilling concept.  There is also an all-day alcohol menu, boasting  highball selections starting at an incredibly reasonable price of S$5. 
Other platters on the menu include the premium Wagyu Platter Takumi (S$62.80/210g) which comes with Wagyu A4 Short Plate, Wagyu A4 Chuck Roll and Wagyu A3 Striploin Steak.
For those wanting to beef things up, there is the signature GO+ Wagyu A5 Platter (S$88.80/270g), which comes with three kinds of wagyu cuts and thick-cut beef tongue.
The very competitively priced Supreme Beef Platter (S$29.80) is a medley of A5 Miyazaki Wagyu Karubi, diamond cut beef short plate and thick cut beef tongue.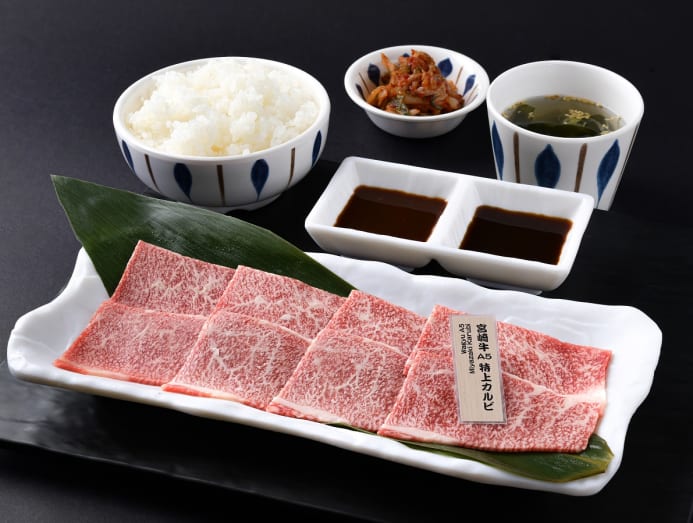 Also available are Yakiniku-GO's best-value sets – such as Karubi Set and Jyo Karubi & Ribeye Slice Set, with prices starting from S$9.80. 
There is also a smorgasboard of ala carte offerings to cherry-pick – from the Gyutan Ajillo (S$14.80/100g) which is beef tongue marinated in garlic, leek, citrus juice, chilli, and black pepper, to the Atsugiri Gyutan, a delicious thick-cut beef tongue.
On top of rice, soup and choice of kimchi, radish kimchi or mini salad (which can be added on for just S$3), the grilled meats come with four types of sauces – House Special Yakiniku Tare, Spicy Yakiniku Tare, Miso Tare and Negi Shio Tare – which are all formulated in-house. The Negi Shio Tare, in particular, is a delightful mix of Japanese leek, along with lemon, lime, yuzu and orange.
Other selected dishes will also be accompanied by condiments such as salt, Ponzu Oroshi and the outstanding Kizami Wasabi – all designed to enhance the flavours of the meat.
Yakiniku-GO Plus, #01-353/354 Suntec City Mall, 3 Temasek Boulevard, Singapore 038983 (West Wing)