The new Singapore restaurant with 3,000 vinyl records and the most dangerous wine in the world
Nestled directly above Michelin-starred restaurant Nouri's Chinatown shophouse is the inventive multi-concept space called Appetite complete with a kitchen, art gallery and living room where you feel like you're at home but you're not.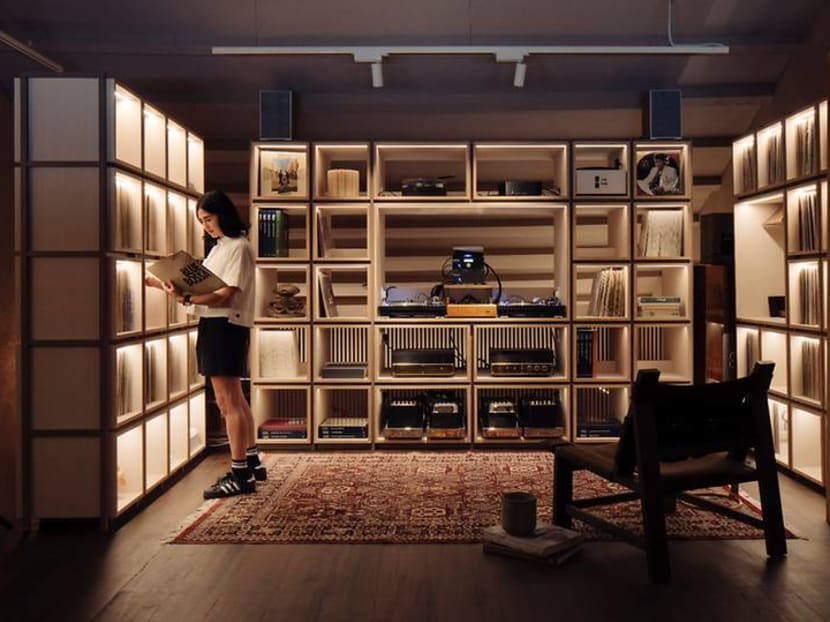 Imagine having a good dinner with friends while chilling out on sofas, drinking some incredible wine, and admiring art on the walls and the crackle of some cool vintage records playing in the background. Then imagine you're not actually at home but on the second floor of a plush shophouse in Chinatown.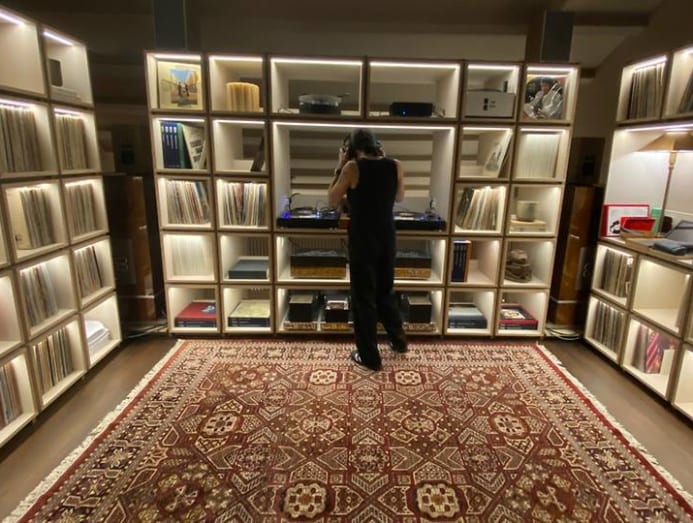 That's the concept behind Appetite, the innovative new offshoot of Michelin-starred restaurant Nouri which is located right above the latter's premises on Amoy Street.
Appetite was first conceived as the restaurant's research and development arm back in 2018, a mere year after chef-owner Ivan Brehm opened award-winning Nouri's doors.
Now it's a multi-concept space, Brehm tells CNA Lifestyle, for "people to reconnect with things like knowledge, food, music, art and each other in a more direct, less transactional way."

Previously a lawyer's office, the second and third floor of the shophouse has now been transformed into a home away from home – boasting a sleek open-plan test kitchen with a semi-circular dining counter, a living/listening room with a 3,000-strong vintage vinyl record collection complete with a music director on staff, an art gallery and an extensive off-the-beaten track wine and spirit list.
Art, food and music enrich our lives, they are the forces that motivate us to look at the world and encourage us to move forward, to change, to evolve. Money, without that understanding, is really just paper.
Indeed, Appetite's menu is the embodiment of Brehm's culinary philosophy of exploring ingredients and cultures from different regions.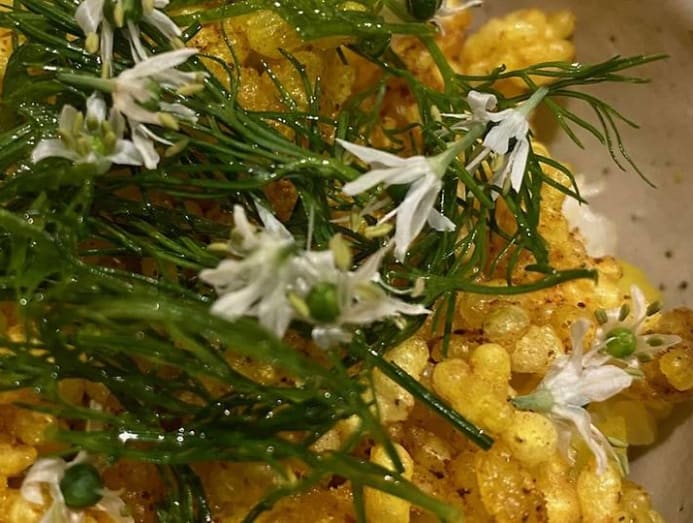 It is what he calls "crossroads cuisine", with snacks like the deliciously crunchy King Crab Bhel Puri, the kueh pie tee battered Bunuelo de Viento with Hokkaido scallop, and the keropok-like Tortillas de Camarones Sakura Ebi.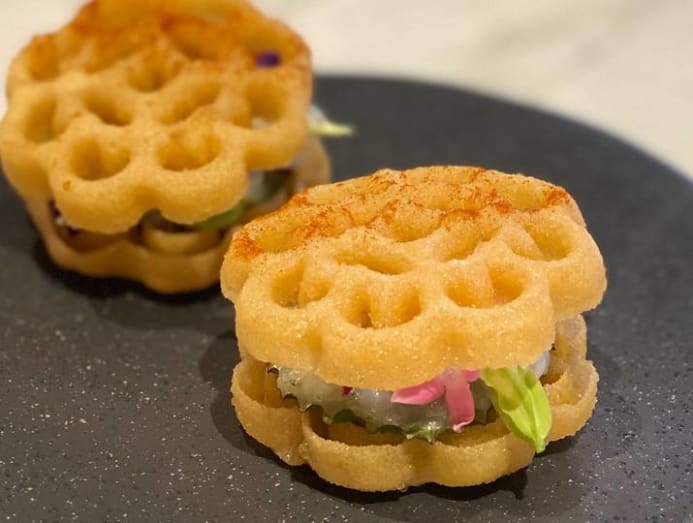 Appetite also boasts a fascinating wine list, which includes the Chateau Bargylus, which is grown, produced and bottled in Syria.
It's been dubbed the most dangerous wine the world as Domaine Bargylus operates from within the heart of the war-torn Middle Eastern country. Despite the odds and logistical difficulties, Domaine Bargylus has become Syria's only recognised winery, with their wines finding a place on the menus of top Michelin-starred restaurants all around the world,
"Conceptually, the idea took a little while to mature," said Brehm, adding that it all started with Nouri's need for some additional space for experimentation.
"Nouri is an unorthodox operation, our R&D isn't targeted to the making of food only, but rather understanding food culture in content and building food from that standpoint," he said.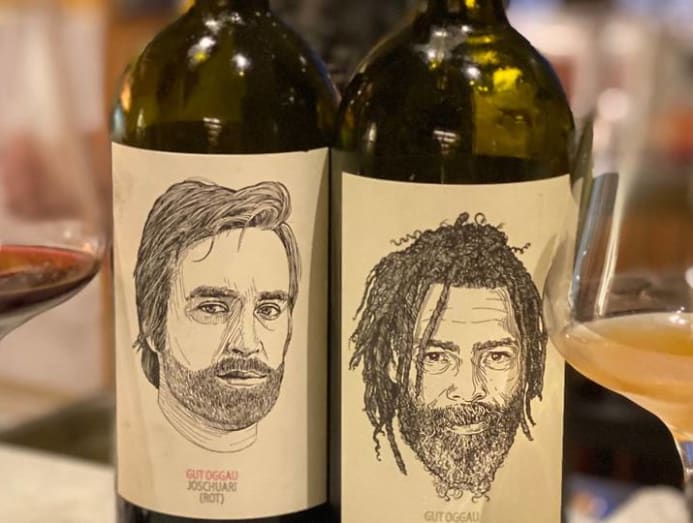 "Kaushik (Swaminathan, Appetite's general manager and head of research) and I had numerous conversations about possibilities, and when we heard a lecture by contemporary artist Rirkrit Tiravanija talking about his views on for-profit business being the missing link that ensured artistic and creative freedom, we were sold," he said.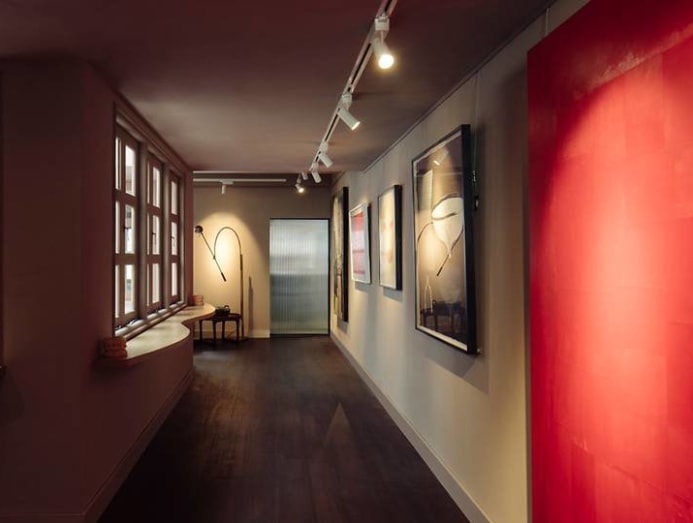 "We knew we wanted to make physical some of the research taking place at Appetite (the research centre) and at the same time that we needed a for-profit business to continue to pay for our research initiatives."

According to Brehm, it wasn't until he was explaining these ideas to his wife that the idea of a space based on curated experiences was fleshed out – the notion of people "sitting at the crossroad of cultural exploration and expression."
"The idea was perfected with the team, and Kaushik's work was instrumental in its consolidation. Before we knew it, we had a working model," he added.
Swaminathan is not only Brehm's go-to guy during the inception of Appetite – he's also the unofficial "tour guide" of sorts to help guests fully appreciate this unusual restaurant-lounge-gallery concept.

But of course, to open something like this during a global pandemic was no easy feat. 
"From the delays resulting from the 'circuit breaker' to the fact that we had most of our staff already hired, the shipping delays, the cost considerations and the stress of having so much to prove, it really wasn't easy," shared Brehm.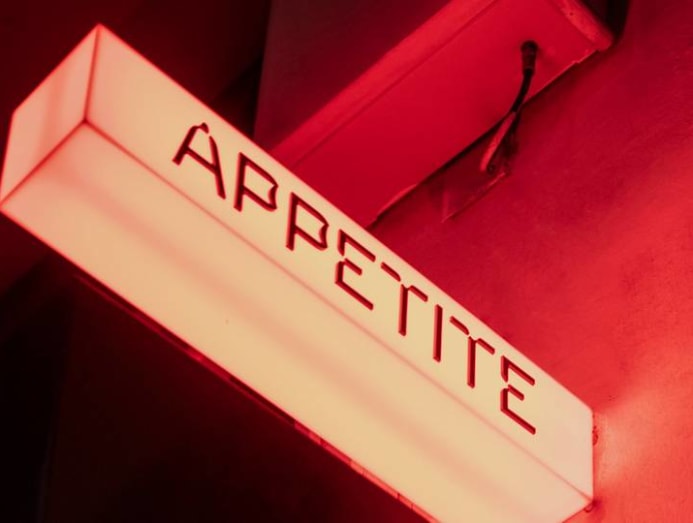 "We are essentially the most unorthodox F&B concept I've ever seen. I'm sure people will try to model this again now that we broke ground, but initially, trying to convey to everyone the need and viability of a project like this mid-COVID-19 outbreak was super stressful."
He continued: "The world is upside down. But in hindsight, these challenges were great motivators and circuit breaker taught us that change was imminent and we could be an agent of it."
Stimulating conversations are free. There is a significant difference between experiencing something and buying an experience

While some detractors might think a concept like Appetite is a tad too indulgent for this current challenging climate, Brehm chooses to see the positive. 
"(I would say to detractors) that Appetite is a space of people, for people, and by people," he shared. "And that we need more appetites not less. Luxury for luxury's sake and consumption for consumption's sake is indulgent. What we are proposing is a complete U-turn in the way we see the act of cooking, serving, hosting and talking to one another."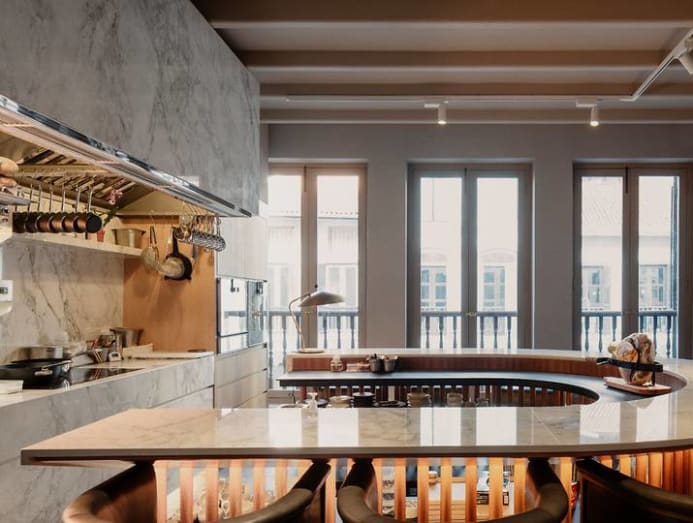 He added: "Our menus can be as expensive or as inexpensive as one would afford, the art and music free, the research democratised and available, and the connections formed between people who would otherwise not cross paths, priceless."

So what does Brehm hope Appetite would bring to both Singaporeans and the local F&B scene?
"That we need one another. That stimulating conversations are free. That there is a significant difference between experiencing something and buying an experience," he said.

"Art, food and music enrich our lives, they are the forces that motivate us to look at the world and encourage us to move forward, to change, to evolve. Money, without that understanding, is really just paper."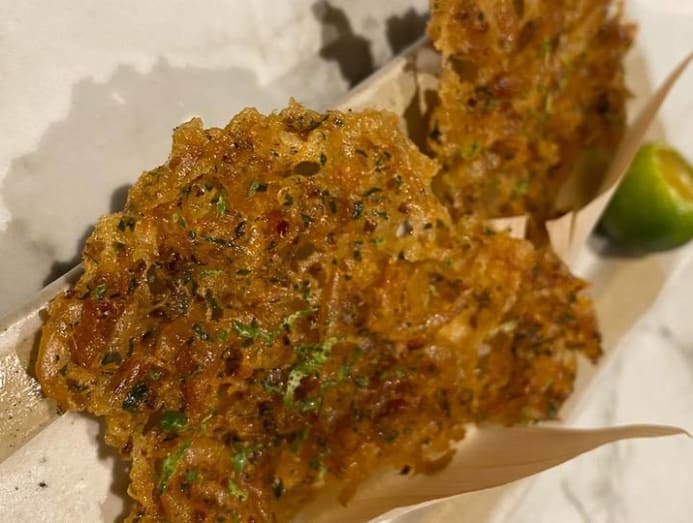 Appetite is now open for reservations (and walk-ins if there is space). However, given the current COVID-19 pandemic, each room has strict guidelines for the number of people allowed to ensure necessary social distancing measures. The space, like home, remains intimate with no more than 25 people at any given time across all seating areas.

Appetite is located at 72 Amoy Street. Opens Tues – Sat from 6pm. Call 9751 5300 for reservations.