Contemporary Malay fine dining with sea urchin and caviar? Arang's chef offers more than meets the eye
Chef Nurl Asyraffie Mohamed Shukor thinks Malay cuisine has the potential to be on the same level as other cuisines, but very few are reinterpreting it in an elevated, accessible and creative way. And he's making a statement with his new but already popular private dining outfit Arang.
Kuih bakar topped with uni and caviar; Hokkaido scallops in laksam sauce; and rendang featuring sous-vide beef shortrib: These are some of the dishes you'll taste at chef Nurl Asyraffie Mohamed Shukor's newly-launched private dining spot, Arang.
You may remember Asyraffie – or Affy, as he's known to his friends – from the pop-ups he did at modern Indian restaurant Thevar, where he used to work; or the home-based business he started during the "circuit breaker" period, delivering freshly made nasi kerabu.
Last year, the 31-year-old was on the cusp of opening his own restaurant with an investor friend, and had started scouting locations out. Unfortunately, "many things just didn't align", especially in the pandemic climate, he told us.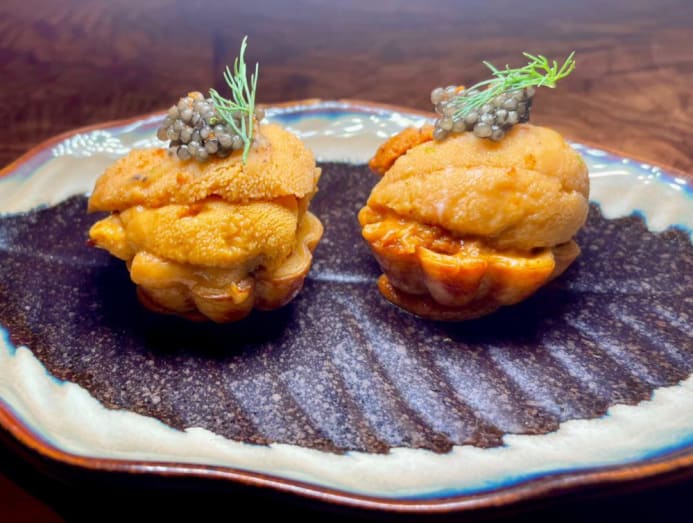 So, he decided to embark on a year-long foray into private dining. He found a two-bedroom apartment for rent with a strict time limit on it: At Golden Mile Complex, which is due to be redeveloped next year.
The space seems custom-built for private dining: It has a huge open kitchen and a large balcony that opens up to stunning views of the Kallang River, the Singapore Indoor Stadium and even the Singapore Flyer.
The fact that the project has a limited life span is quite liberating for Asyraffie. "I thought I'd use it as an experimental space to test out dishes, make a name for myself, and see where it goes," he said, confiding that his "ultimate goal" is still to have a restaurant. "I just want to experience that for a bit."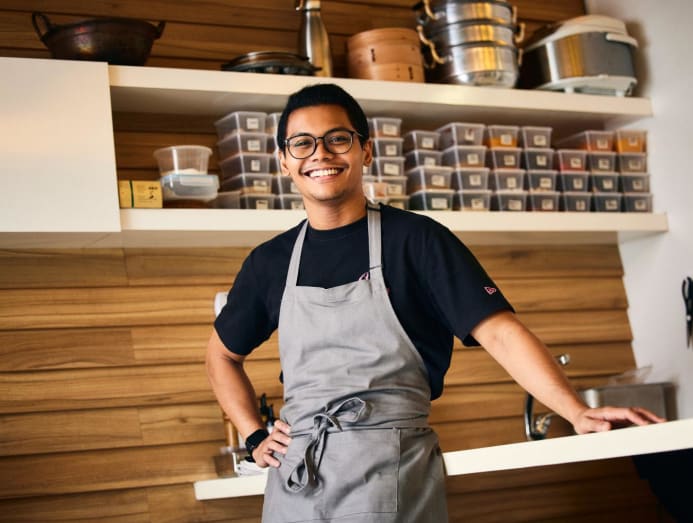 Arang opened for bookings in September, and so far, places for each month have been snapped up as soon as he makes them available.
"I didn't expect the response to be this good," he said, somewhat sheepishly. "I thought I would just chill and experiment!"
NOT YOUR MUM'S RENDANG 
Having trained at European-influenced restaurants throughout his career, exploring the flavours of his own heritage in novel ways holds exciting possibilities for Asyraffie.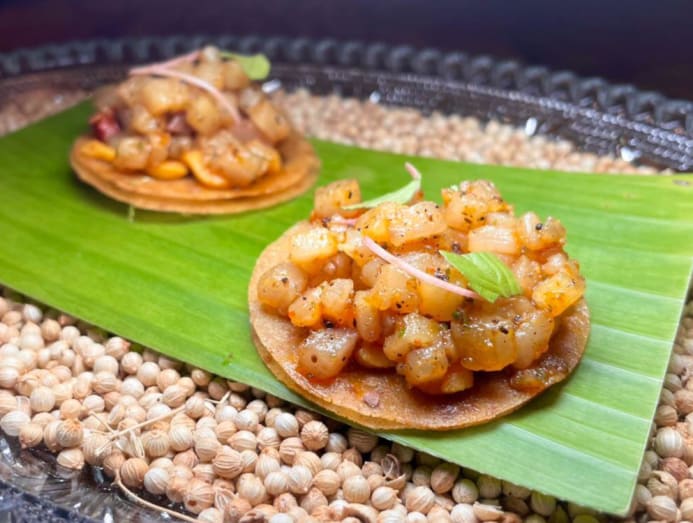 With dishes like a playful chickpea rempeyek topped with cubes of smoked hamachi, and kaya tart with homemade Chantilly cream, he is the first to acknowledge that his cuisine is not for Malay food purists.
Even his own parents, while supportive of his work, don't understand his cooking, he said. They've never had the full sit-down meal experience, because they don't eat things like uni and caviar. When he gives them spoonfuls of his rendang to taste, "They say, 'What are you doing? Rendang is not supposed to be like this.' My mum thinks what I'm doing is very weird," he laughed.  
 
But the SHATEC-educated chef's aim is not to cook "Malay food". "Honestly, Malay food is already good," he said, pointing out that you could get that experience at a nasi padang place. "I'm not trying to change it, or make lemak with pasta, or something."
Instead, taking a large amount of inspiration from Thevar, he's presenting a new kind of Malay cuisine as seen through his own eyes, as a chef who's worked at fine dining establishments like Iggy's, Corner House and Gaggan in Bangkok; as well as barbecue-focused joints Fat Lulu's and Butcher Boy ("Arang", by the way, is Malay for "charcoal").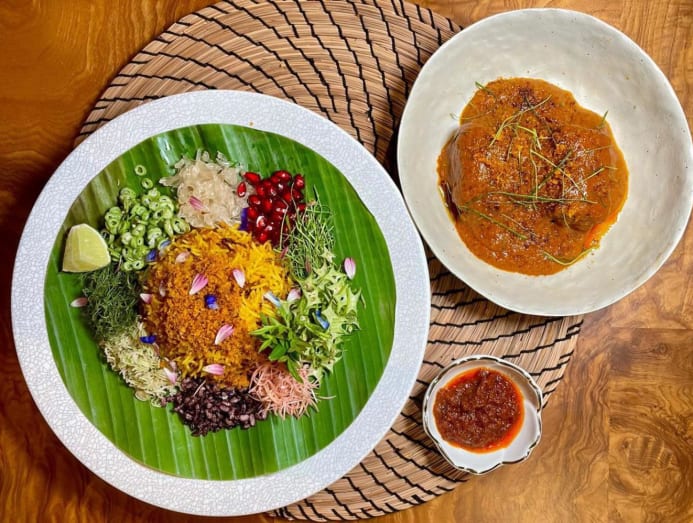 It's true you won't find caviar in Malay cuisine (although sea urchin was eaten with sambal in the past, since Singapore is surrounded by sea, he's read). But, many of the techniques Asyraffie uses to cook his food are truer to traditions than what you're likely to find these days.
For instance, he makes his own tempoyak or fermented durian, like his paternal grandmother, who's from Negeri Sembilan and can whip up a mean kampung-style feast, used to do. The tempoyak lends its tang to a dish called lemak labu: It is mixed with sambal and cooked cassava leaves, and, together with some turmeric coconut curry, perfectly complements the star of the dish, which is pumpkin. "You don't get the flavour of tempoyak in Singapore – not a lot of stores sell it, and people are not familiar with it," he said.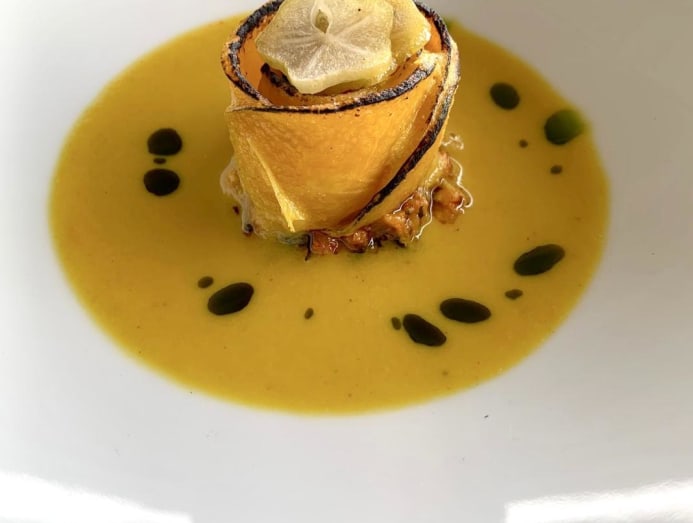 Another example comes in the form of the kuih bakar berluak dish. It's inspired by a spongy cake called akok, which he sampled in Kelantan. "They cook it in a mould over burnt coconut husks, and they cover the mould with charcoal, so it acts like an oven. I use the same cooking method," he said, but he puts a little crab fat and a pinch of garam masala into the batter.
Even his sambals, curries and sauces are all laboriously cooked from scratch over charcoal. "If you cut corners, the flavours will be very different," he asserted. "Even using a packet of coconut milk you get from the supermarket will give you a very different taste, compared to when you blend and squeeze your own fresh coconut," he explained, lamenting that "the next generation won't know the proper way of cooking Malay food… They will say, 'Let's just buy coconut from the supermarket.'"
Wherever he does use non-traditional cooking methods, it's with the aim of letting ingredients shine. Instead of boiling pumpkin and beef in a pot, for instance, he cooks them sous-vide for more tenderness and texture.
Quite a few dishes were inspired by his travels in Kelantan, Terengganu, Kuala Lumpur and Melaka. There's lempeng, a savoury pancake flavoured with shallots, garlic and ginger, and served with a lamb shank curry topped with bone marrow, as well as homemade sambal bawang, an Indonesian kind of sambal made with onions.
And there's a dish called kekapis, Malay for scallops, in which the real star is a laksam sauce. Laksam is a dish found in Kelantan and Terengganu similar to laksa, but the sauce is white, without the redness of chillies.
Making the laksam sauce involves filleting and dry-aging Spanish mackerel, grilling it, blending it with rempah and coconut milk, and cooking it slowly over fire. As for the scallops, they're grilled in homemade sambal butter, and served with mango sambal, gremolata made with laksa leaf and basil instead of parsley, and laksam butter foam.
His mum is a source of inspiration, too, and helps in his brainstorming process. "When I have an idea and want to cook something, I'll ask her things like, 'What do people usually eat this dish with?' She knows more." He also uses ingredients she favoured when he was young, like ikan ungah or golden snapper. While mum cooked it assam pedas style, Asyraffie uses it in a dish called ikan percik, marinating the fish in a coconut gravy with tamarind spices, then grilling it over charcoal and serving it with a sambal of belimbing cooked down for hours until it turns black.
CHEF, SERVER, CLEANER, VISIONARY  
You'll notice that a whole lot of work goes into all of this. Asyraffie doesn't give himself any days off. He gets up at 6.30am. Sunday is marketing and cleaning day; Monday is rempah-blending day. Tuesday, there's a trip to the market again, and then heavy cooking all the way until the end of Wednesday. Guests come for dinner on Thursday, Friday and Saturday.
They pay S$185 per head, but with things like beef, caviar and uni on the menu – the price of uni alone has skyrocketed in the last few months, mind you – Asyraffie himself earns just enough to "pay my rent, pay my bills, and go out and makan sometimes". "Honestly, I feel money will come later. Now is not the time for me to make money. It's now time for me to work really, really hard to get people know what I'm doing," he said.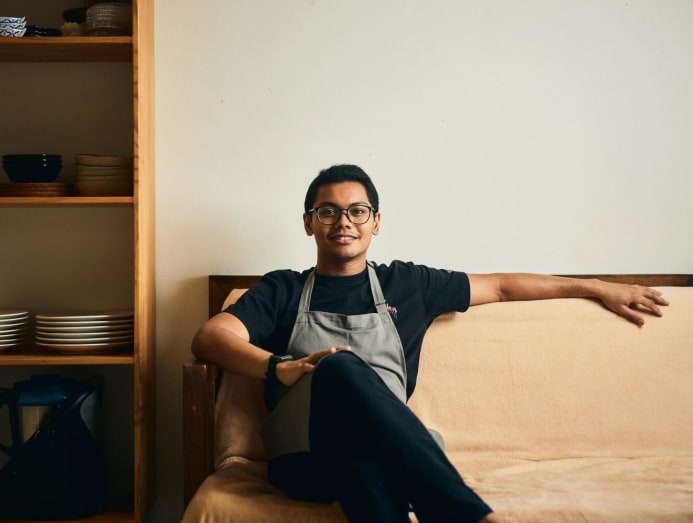 It's not the cooking part that's hard, but the preparation – and, well, everything else. "People say private dining is easy to do – cooking for only six people. I also thought it would be easy!" But, "You do everything yourself – marketing, serving, changing the plates, cutlery, cleaning the toilet."
Surely he must have had more than one offer to open a restaurant and fulfil his dream? A few people have approached him, he shared, but, for profit-and-loss reasons, they've wanted the restaurant to serve alcohol. "I don't associate alcohol with Malay food," Asyraffie said. "What if my mum sees!"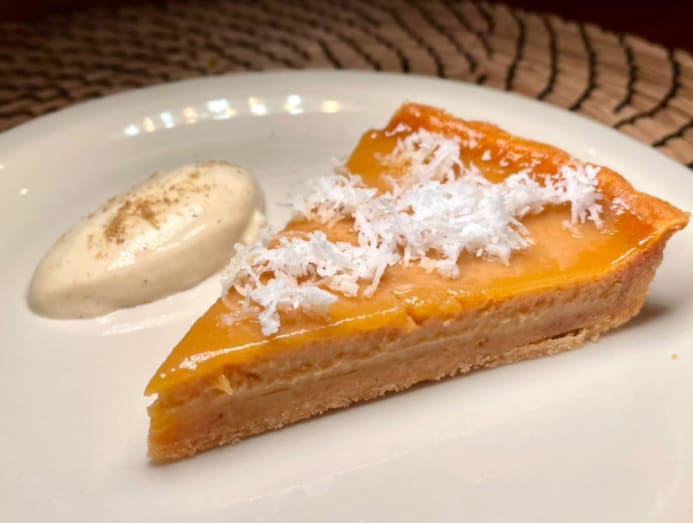 Instead, he hopes to be a driving force for the evolving halal food scene in Singapore. One restaurant that inspires him is 11 Woodfire in Dubai, which opened last year, run by his former head chef back at Iggy's. "They're a halal grill restaurant that doesn't serve alcohol. They just got their first Michelin star," he said.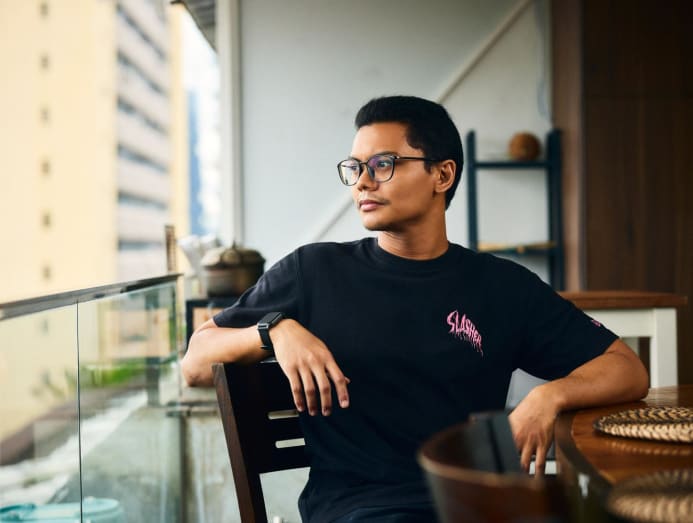 To achieve that, his immediate goal is to expose as many people as possible to Malay flavours.
"I need to cook food that's generally palatable to everyone, especially Singaporeans," he said, stating frankly that most of his guests, for now, are Chinese. "Malay food is very heavy and rich. If I do that, there's no point in people coming here – they might as well just go down and eat nasi padang."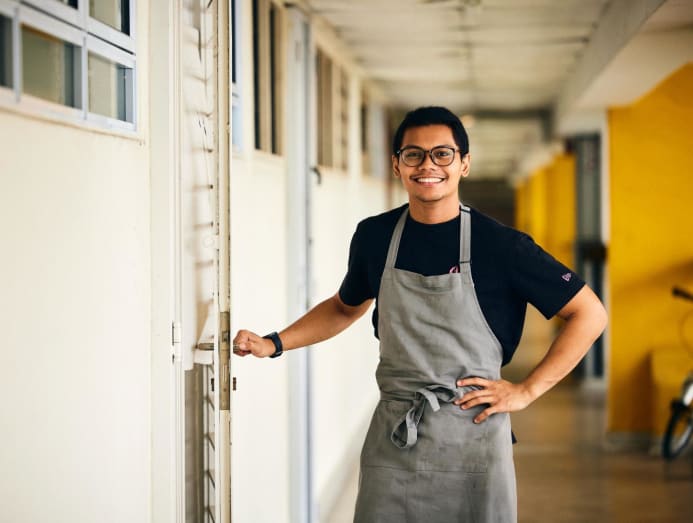 At Arang, "I use a lot of the the knowledge that I've acquired throughout the years and I try to apply it to Malay food," he said.
"I feel that Malay cuisine has the potential to be on the same level as other cuisines – as Spanish, French, Italian, Chinese or Indian food. But, no one has done it before. I'm a Malay chef and I've worked at all these restaurants – I think it's time for me to put Malay food on the map. It has a lot of potential."
For a booking at Arang, follow @arang.sg on Instagram and turn on notifications.