Asam guava cocktail, anyone? Zouk launches bottled drinks inspired by local flavours
There are three flavours to choose from: Milo gao, teh peng and asam guava.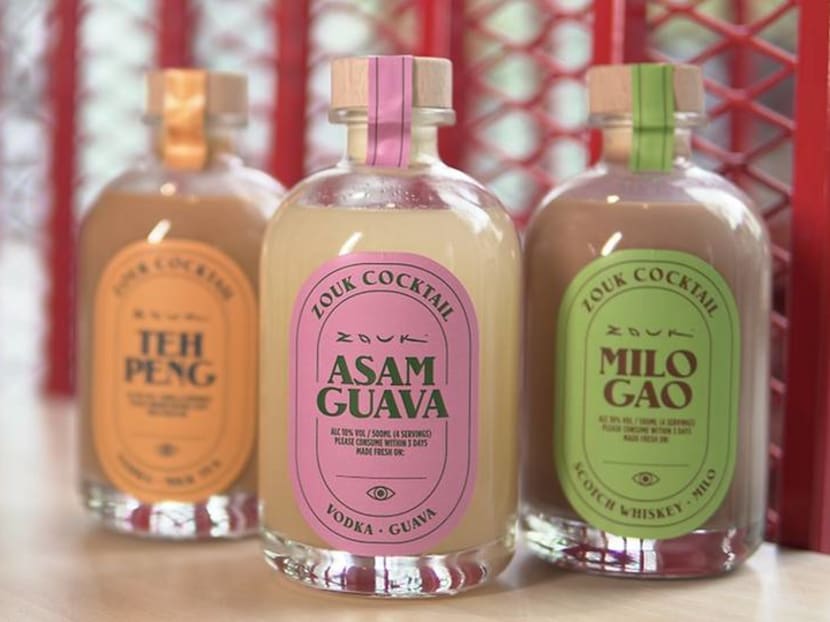 Your favourite local drinks have been given a new twist with Zouk's new line of cocktails. 
The club's mixologists have come up with three concoctions inspired by nostalgic and local flavours: Teh peng, Milo gao and asam guava.
Milo gao is a familiar blend of chocolate and malt, enhanced with Scotch whisky, while asam guava packs a refreshing oomph with a perfect pairing of vodka and guava with plum powder.
And if you order the teh peng drink, you'll get brown sugar boba pearls and brown sugar syrup that have been packed separately in case you want to turn the vodka-based cocktail into an alcoholic bubble tea.
These concoctions are made fresh-to-order and are available in 500ml bottles for S$60 each, which can serve four people. 
You can get them delivered, but they are also available for self-pickup and takeaway from RedTail via ZoukSHOP here.
Want to try them out without paying full price? You can order them from Lazada from now until Wednesday (Jun 17) at a 20 per cent discount during the site's Mid Year Festival. From Jun 18 to Jun 25, they'll be on 10 per cent discount.