Neighbourhood bakery Brera opens first cafe – enjoy new calamansi cruffin, hae bee hiam baguette and more
The cosy new Cafe Brera is a collaboration with the National Museum of Singapore, which houses the 25-seater.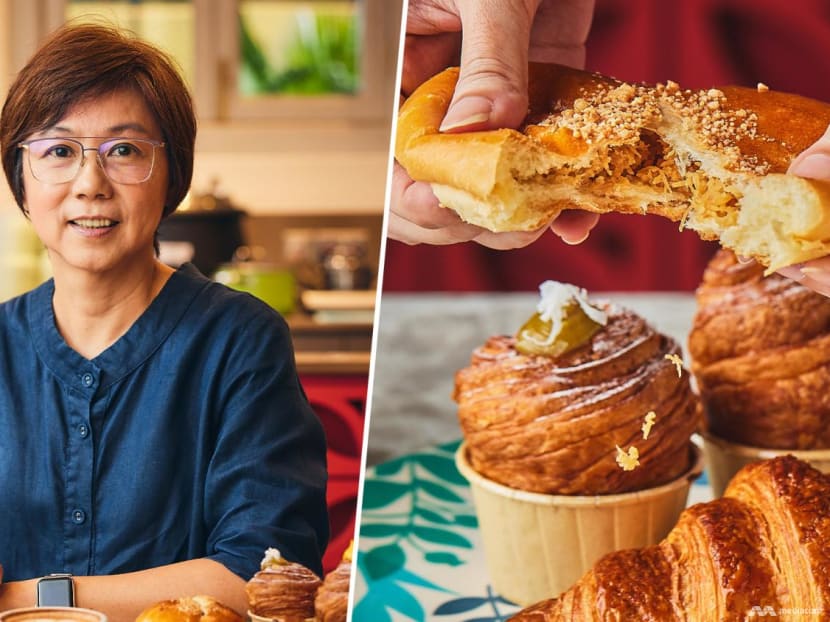 As a fan of Bakery Brera's famous croissants and cruffins, we've always found it a pity that customers are unable to savour its fresh bakes in a more comfortable setting. Located at an HDB block next to Empress Market, the artisanal bakery is a no-frills takeaway joint, with only a couple of benches in front of the shop for those who want to sit down for a quick bite.
Hence, we were excited to hear that the seven-year-old bakery has finally opened a cafe – with an expanded menu, ample seating and, whew, air-conditioning.
Cafe Brera is part of a collaboration with the National Museum of Singapore, where the 25-seater is housed. More specifically, the cafe sits within the museum's dedicated social space for seniors known as Reunion.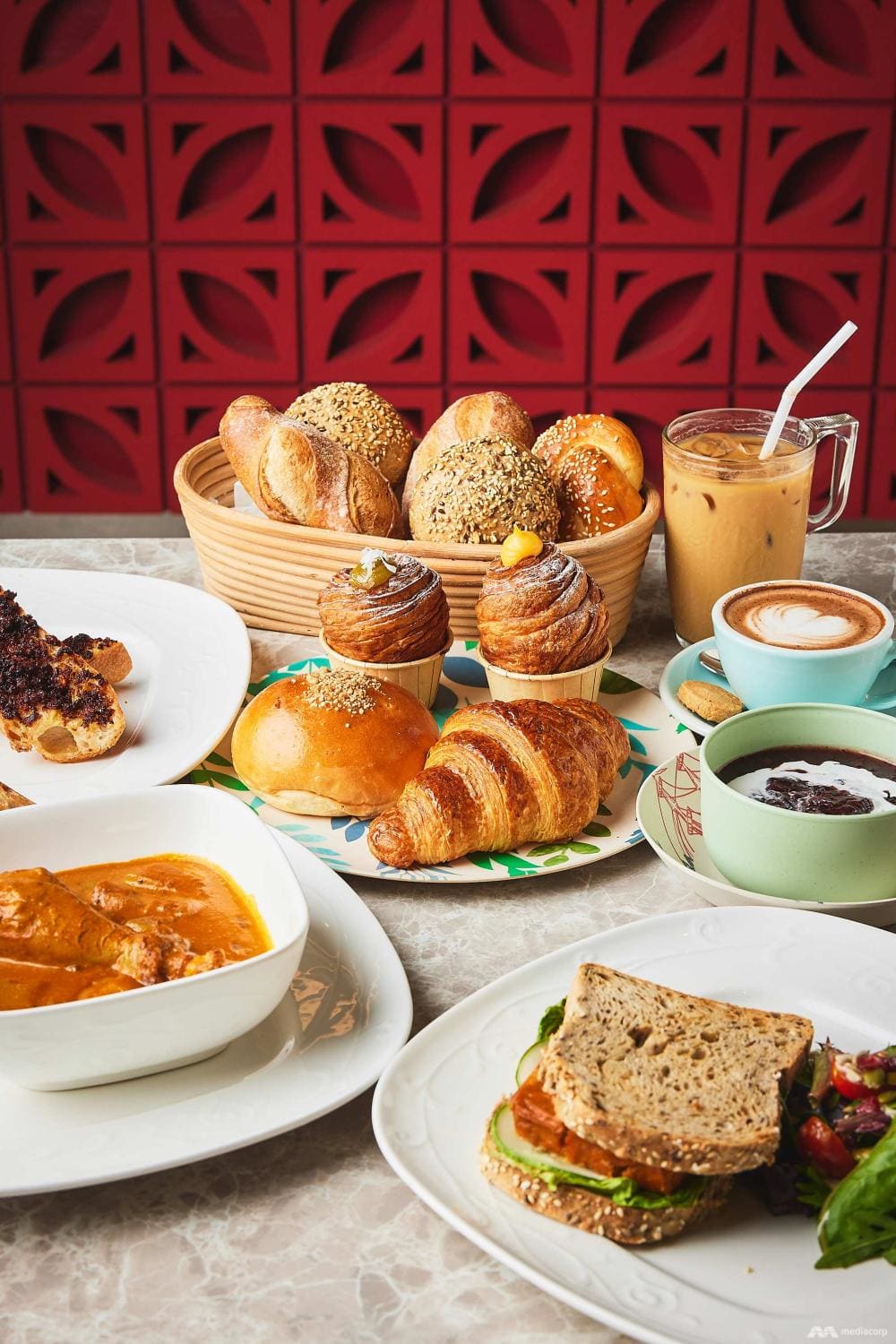 While the cafe has been opened for a soft launch since early March, Reunion will be officially unveiled in the following months. We're told that the initiative will include programmes to support the well-being of seniors and persons with dementia, using the museum's collection and immersive gallery spaces. The cafe space was previously occupied by local pastry chef Janice Wong's flagship restaurant and retail shop.
EXCLUSIVE LOCAL-INSPIRED ITEMS
That it sits in a space catered for the elderly explains why Cafe Brera's pastry menu offers new, local-inspired items like calamansi curd cruffin (a riff on their existing lemon version) and coconut bun – a departure from the classic viennoiseries like croissant and pain au chocolat that the bakery is known for. Other cafe-exclusive dishes offer a local spin too, like curry chicken served with your bread of choice, hae bee hiam toast and even desserts like pulut hitam.
"A lot of our local heritage dishes came from my own recipes," says Bakery Brera founder Thrina Low, 58. All breads, pastries and savoury dishes are prepared in-house by a team of bakers led by Austrian baker Franz Hofbauer, who is currently based at the new cafe. A separate team continues to operate at Brera's Empress Place bakery.
WHY IT TOOK SO LONG TO OPEN A CAFE
"A lot of people have asked me to open a cafe. It was not a part of our [earlier] vision. We liked the simpler operation of having a bakery that is just grab and go. It was only when the National Museum had this project, which made me sit up and think – this is the one," shared Low.
She decided to join the initiative as it aligned with Brera's outreach efforts – the bakery employs staff with special needs and mental illnesses, and has also raised funds for those in need in the past. "I have so many people that I want to connect with, but there was really no time and space to do so [at my original bakery]. The cafe gives us a chance to get closer and deeper into the hearts of the community."
COSY AND CASUAL
A refreshing contrast to the museum's grand, neoclassical architecture style, Cafe Brera is cosy and welcoming. The quaint space is decked out in a soothing pastel pink palette, accented with light wood furniture and retro red tiles.
There are around 25 seats available at tables and counters – which were quickly filled up by office workers and families during our visit on a weekday morning. The cafe is self-service and guests are expected to clear the trays after their meal.
NOTE THE SEPARATE ENTRANCE
Cafe Brera has a separate entrance that's not visible from the museum's main lobby. It's easier to find the cafe by walking outside – head left from the main museum building until you spot the cafe's standee. 
HOME-COOKED CURRY CHICKEN WITH BAGUETTE, S$11.80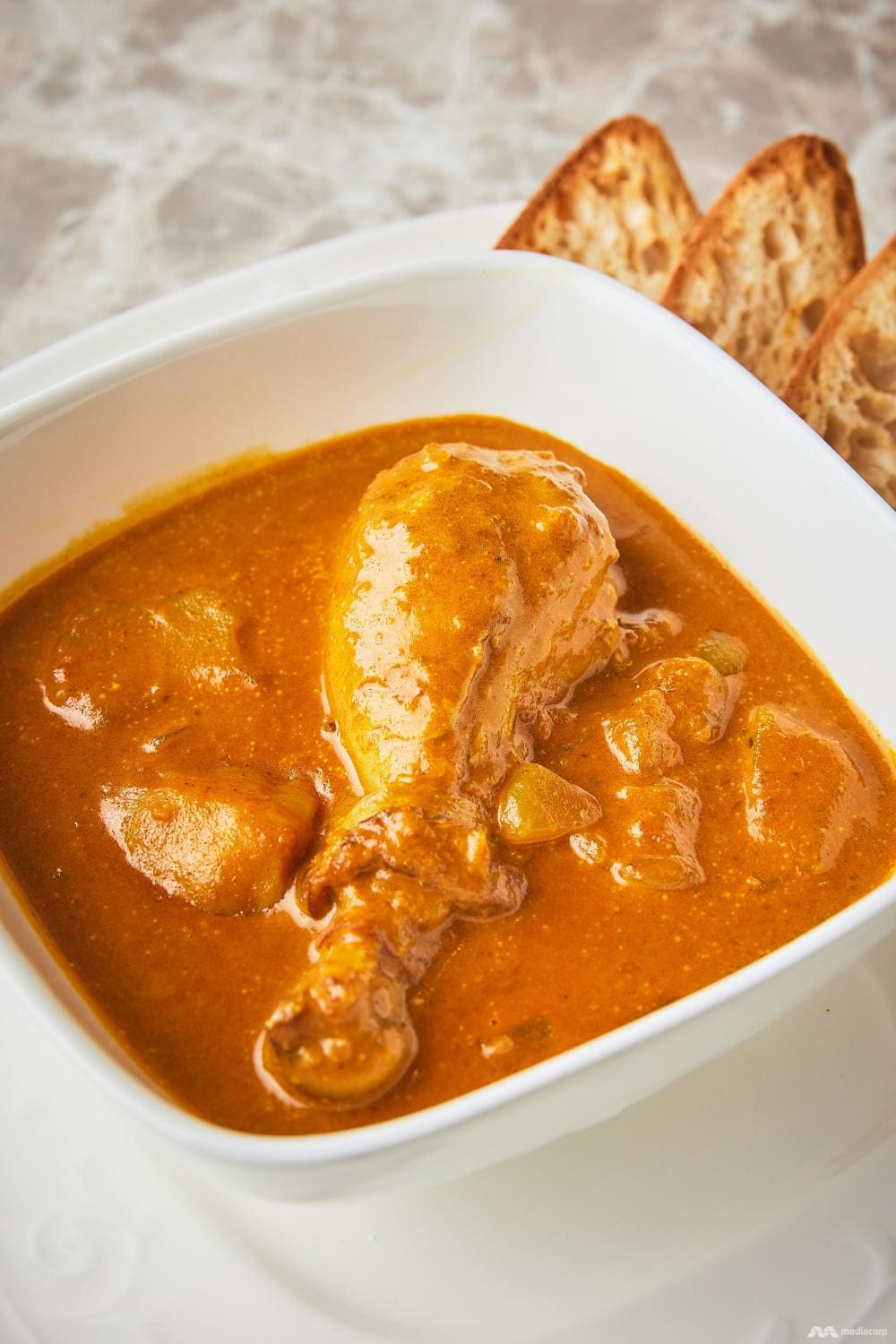 Fragrant and comforting. The large drumstick is tender and succulent, while the thick, lemak curry gravy (based on Low's own recipe) serves as a good dip for the crusty house-baked baguette. The default spice level is a little milder than we'd like – Low says the team is able to prepare an amped-up version if you prefer a stronger kick.
STEAMED OTAH OTAH SANDWICH, S$9.80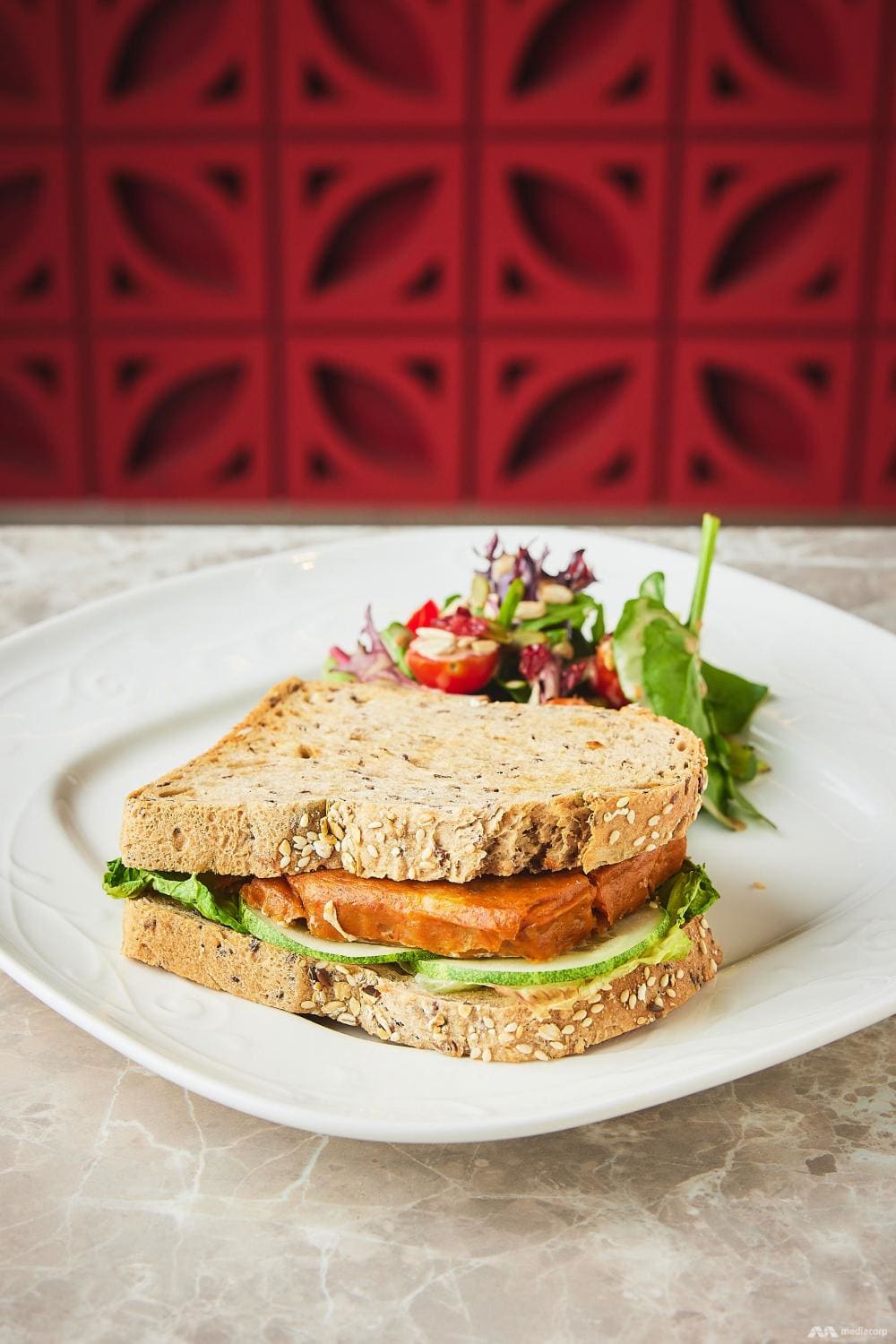 Studded with mackerel, the house-made Muar-style otah is satisfyingly thick and redolent with spices. The steamed otah retains its juiciness well, though we think a grilled version would be more aromatic.
For all sandwiches, you can choose from seven house-baked bread options including wholemeal, croissant and ciabatta – we went with multigrain bread, which is pleasantly chewy and nutty. The sarnie is completed with crunchy cucumber and lettuce, and served with a simple fresh side salad.
HAE BEEN HIAM BAGUETTE, S$5
A rustic combination of house-made mildly spicy dried shrimp, which has a good smokiness and is not too greasy, and butter slathered on crisp baguette.
COCONUT BUN, S$3
To cater to more senior palates, Brera veered from its usual French repertoire to create this coconut bun usually found at heartland bakeries. The bun's glossy sheen and chewy texture are what sets it apart from its neighbourhood counterparts. Generously stuffed with grated coconut cooked in gula melaka, this is a simple but well-executed snack to go with your coffee.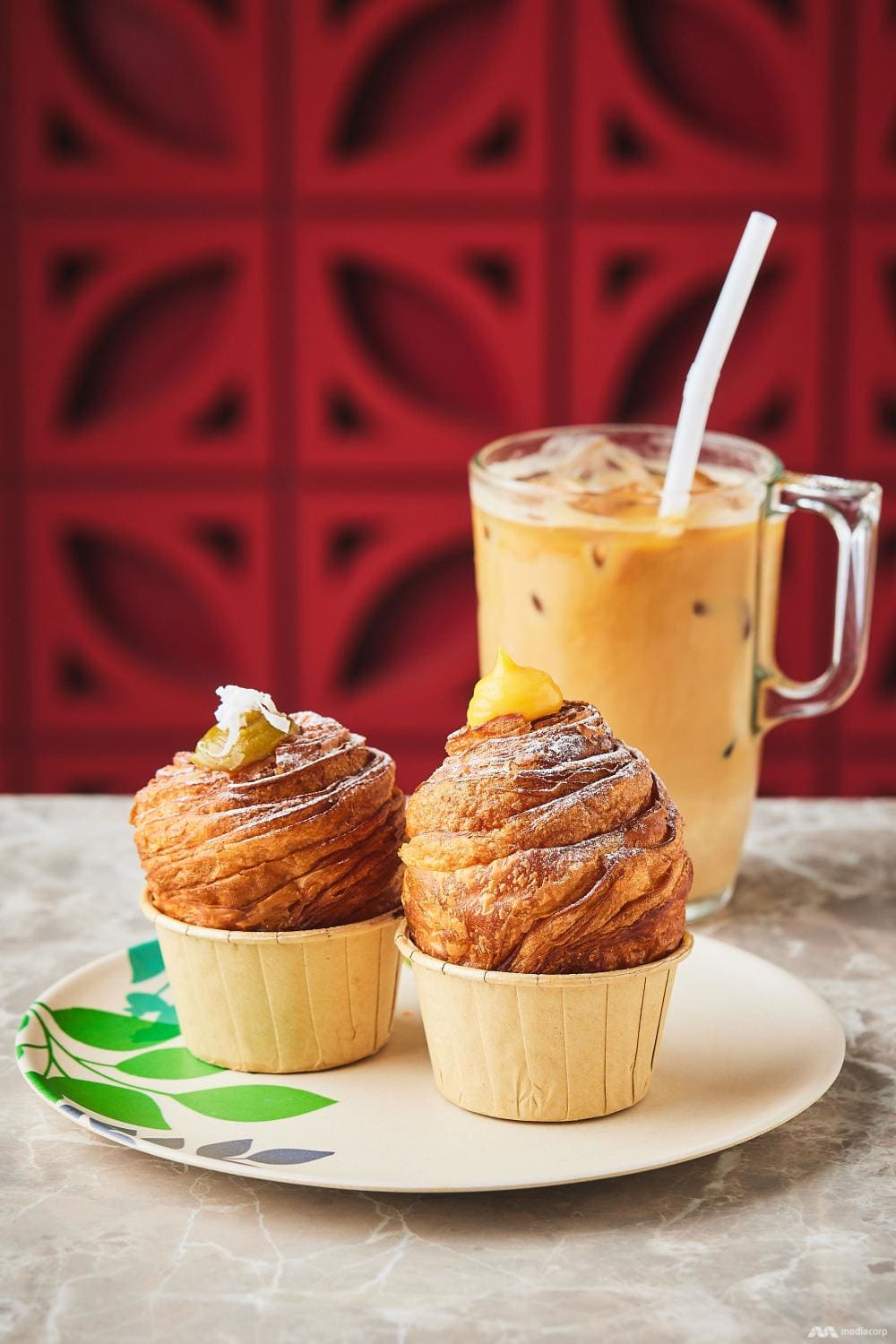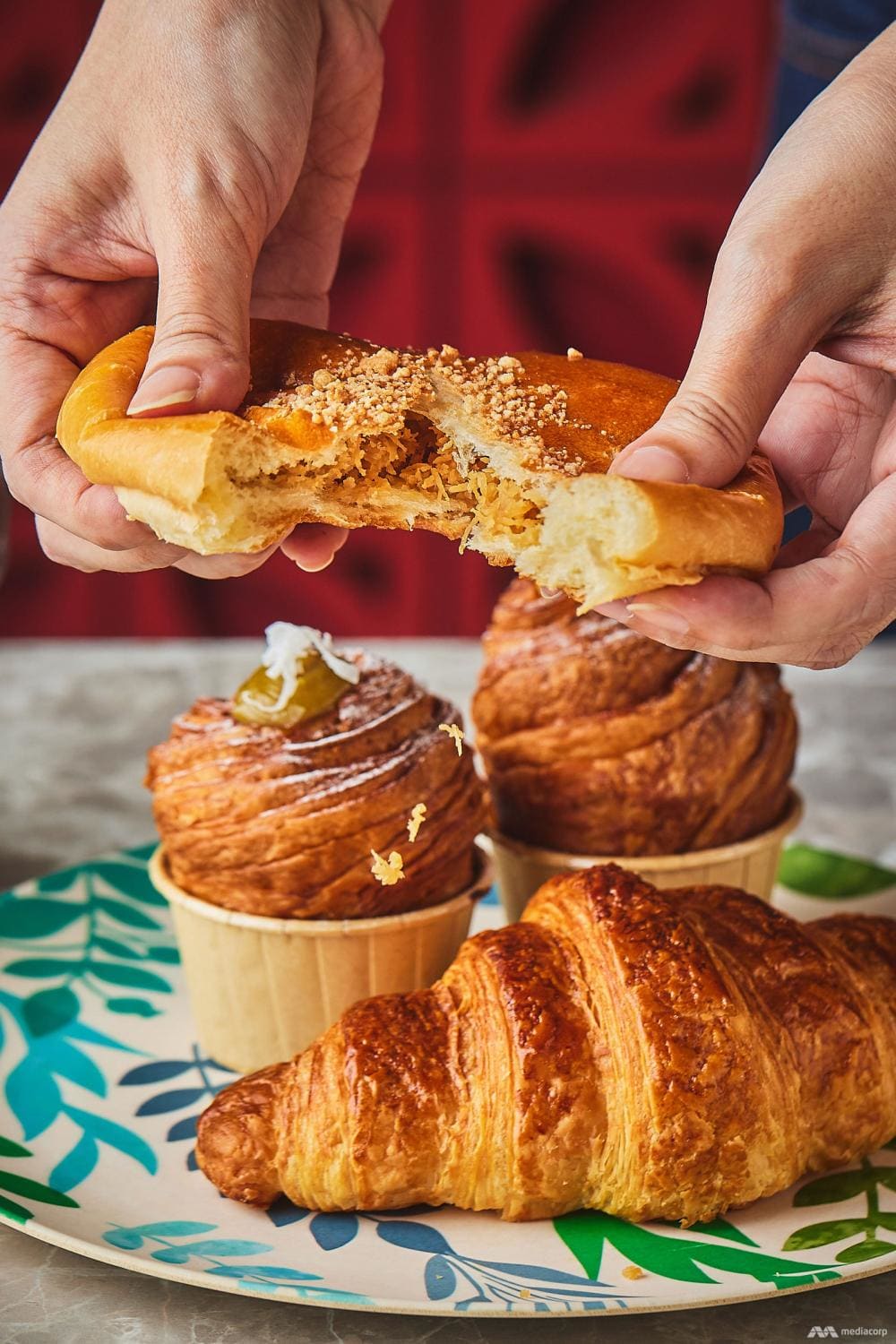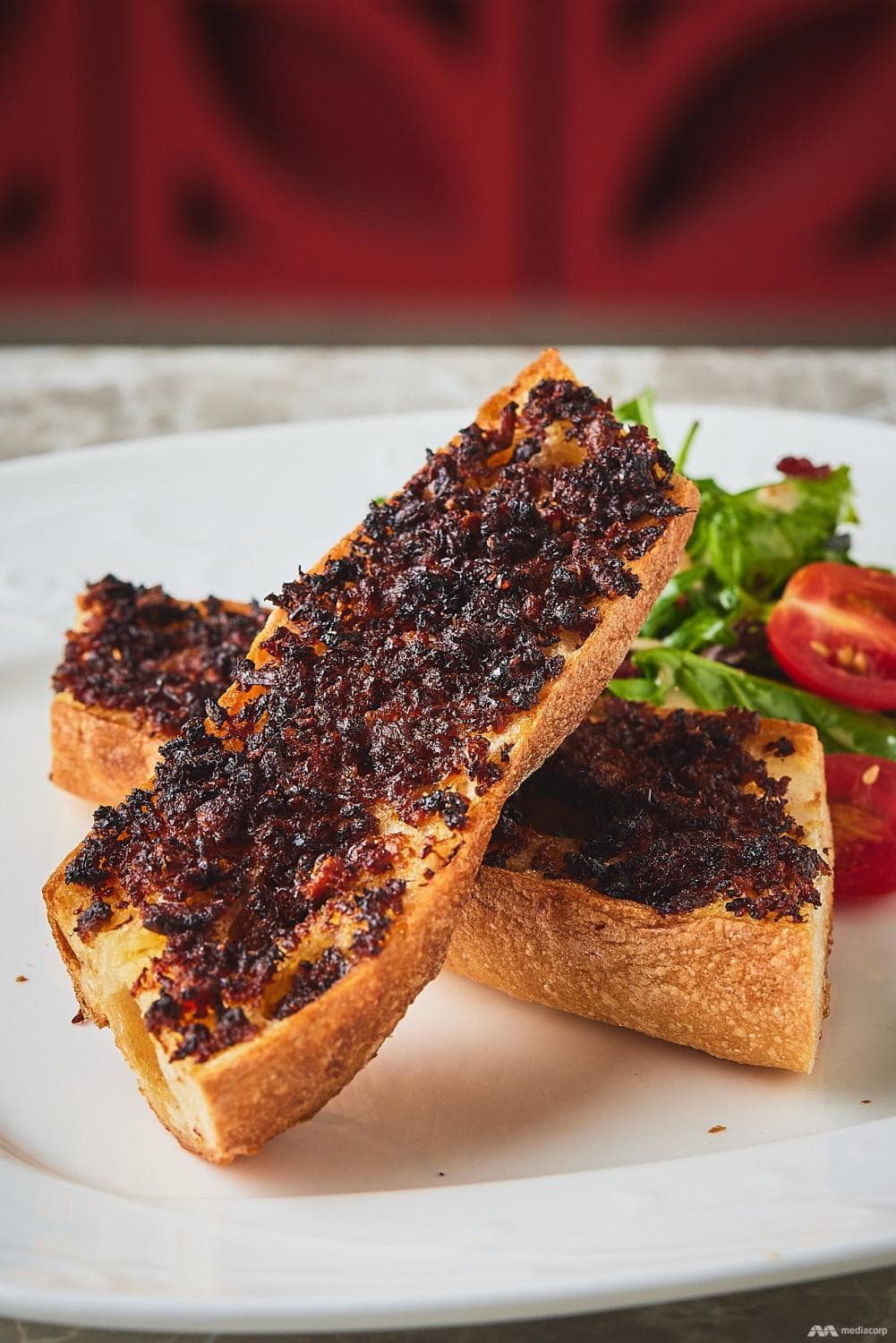 ARTISAN BREAD ROLL, FROM S$2 EACH
Low tells us the cafe has also introduced breads with "a softer texture that's easier for seniors to eat", like the new Sesame Knot priced at S$2.20, an aromatic white bread bun that offers moderate chew.
CRUFFIN, S$5.50 EACH
Both the kaya and new calamansi curd cruffins boast a hearty, satisfying crunch and a gooey, generously-filled centre. As for fillings, we preferred the more assertive flavour of the Southeast Asian-spiked calamansi curd, which we found slightly more tangy than the bakery's well-loved lemon curd cruffin.
CROISSANT, S$3.80
Of course, freshly baked viennoiseries still form the building block at Cafe Brera. Surprisingly, prices for these items remain the same as the bakery. The signature croissant here is just as airy, fluffy and buttery as what we've had at Bakery Brera previously.
PULUT HITAM WITH COCONUT MILK, S$4
The black glutinous rice is tender but still chewy, while the coconut milk adds a lovely creaminess to the soul-warming dessert.
COFFEE, FROM S$3
Both local kopi and espresso-based drinks, which are pulled to order, are offered here. The Mocha (S$6) and Iced Latte (S$6.50) are pretty standard. There's also tea, juices and homemade barley available on the beverage menu.
BOTTOM LINE
We're stoked to finally have a chic, comfortable setting to enjoy the goodies from this beloved bakery. Despite its fancier new home, prices remain happily accessible for its senior-friendly market. The pastries also remain reliably delicious, while the local-inspired dishes are hearty and satisfying. That Brera's first cafe has a meaningful mission to serve the community – including hiring seniors to manage its counters – makes dining here an even lovelier experience. 
Cafe Brera is at #01-06 National Museum of Singapore, 93 Stamford Rd, Singapore 178897. Open daily 9am-5pm. More info via Facebook & Instagram.
This story was originally published in 8Days.