Famous teppanyaki chain Benihana to open in Singapore in July
It is famous for having entertaining grill counter seats, where chefs toss shrimps and whip up fire-spitting onion volcanoes and 'beating' heart-shaped fried rice.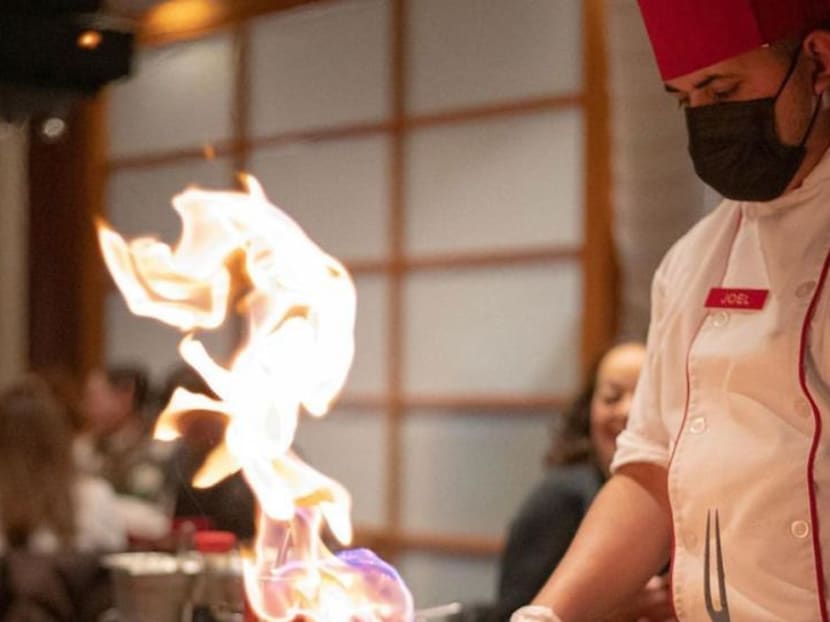 Benihana is coming to Singapore. The famed Japanese steakhouse chain was founded in New York in 1964 by former wrestler Rocky Aoki, who was also the father of popular club DJ Steve Aoki and model Devon Aoki.
Rocky, who died in 2008 of pneumonia, was widely credited for popularising 'theatrical teppanyaki' in the US. His restaurants combine meals with entertainment, as diners seated around the grill counter are treated to a flashy show while watching their food being cooked.
SINGAPORE OUTLET
Hoarding for the Singapore outlet has been put up at Millenia Walk's first floor. According to the hoarding, the massive restaurant space is slated to open in July 2023.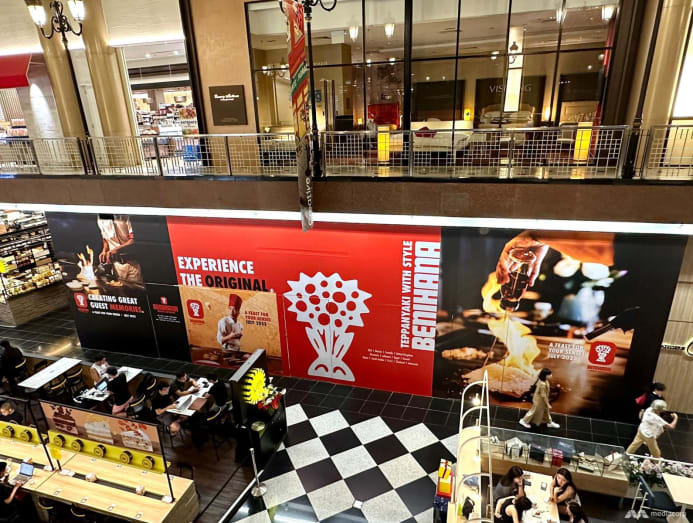 Other than Singapore, Benihana currently has international outlets in places like the UK, Middle East, Thailand and Indonesia.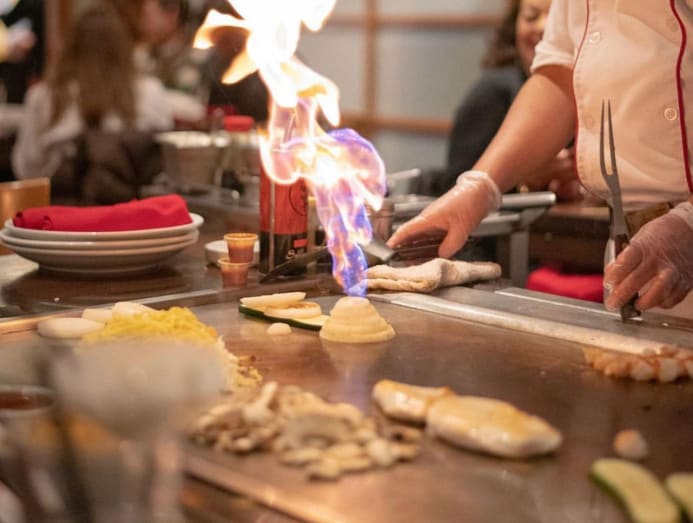 ENTERTAINING FOOD
In the US, Benihana is well-known for introducing teppanyaki-style dining to Americans. It reportedly counts fans like The Beatles and Muhammad Ali, who sat at the restaurant's communal-style live grill tables to watch chefs cook their food in front of them.
Some of the most famous Benihana tricks include an onion volcano, where the chef stacks onion rings and drizzles oil on them to create a fire-spitting 'volcano', and heart-shaped fried rice made to look like it's beating by moving the spatula.
A Benihana meal typically starts by choosing one of several sets, which may include dishes like sushi, and fried rice with lobster and steak. The restaurant is also well-known for serving cocktails in a collectible Laughing Buddha tiki mug.
This story was originally published in 8Days.