Hungry girl seeks perfect burger: This one has links to the world's best restaurant
Is a burger associated with 3-Michelin-starred Mirazur also the best burger ever? CNA Lifestyle continues on the quest for true burger love in Singapore.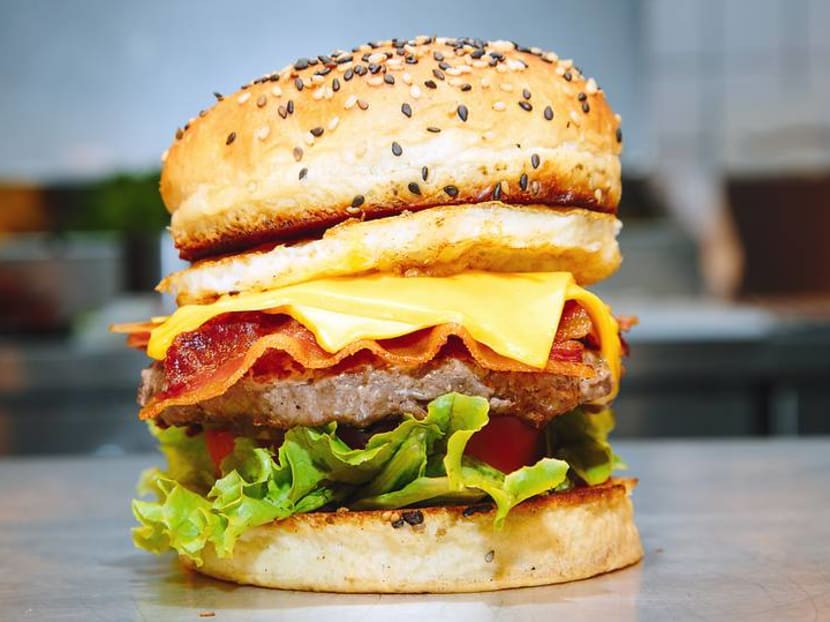 You know how it is. You're in search of the perfect burger to give your heart (and all its arteries) to. A new Argentinian burger arrives on the scene, and it looks too good to be true.
Should a girl allow her hopes to blossom, thinking she might finally be about to find The One? Or should she proceed with caution, bearing the scars of all those other libido-wilting encounters with past burgers?
Carne, which opens on Thursday (Feb 25), is the hot new burger joint in town with a confidence-inspiring pedigree. It's by Mauro Colagreco of three-Michelin-starred Mirazur, which topped the World's 50 Best Restaurants list in 2019 (and is staying there until the the awards resume in June); in partnership with Singapore's The ilLido Group by restaurateur Beppe De Vito.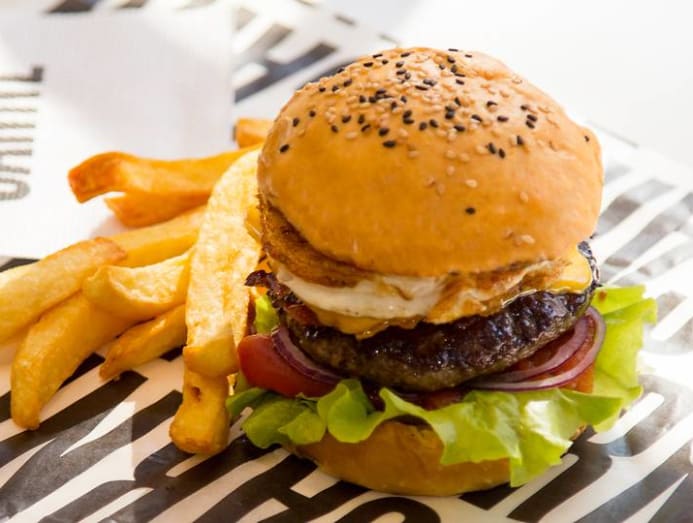 Are these the world's best burgers, then? Well, they're certainly one of the world's most conscious. With five stores in Argentina since it was founded in 2015, Carne is the world's first hamburger chain to become a Certified B Corporation, a certification for businesses committed to social, environmental and economic good. That means it uses sustainable produce and practices to make quality food accessible.
A woke burger that cares about social responsibility? Of course I'd swipe right on that.
Plus, the name "Carne", Spanish for meat, appeals to my most primal instincts. This burger knows it's what's on the inside that counts: The patty. And its free-range, grass-fed Angus beef comes all the way from Argentina, the land of good cows and delicious beef.
The Classic burger with lettuce, tomato and onion (S$19.50), and its amped-up relative, the Complete with the addition of bacon, cheese, egg and pickled cucumber (S$28), are solid suitors (although I would ask for them without the sauce – a blend of ketchup, rosemary oil and mayonnaise – the same way they are served in Argentina).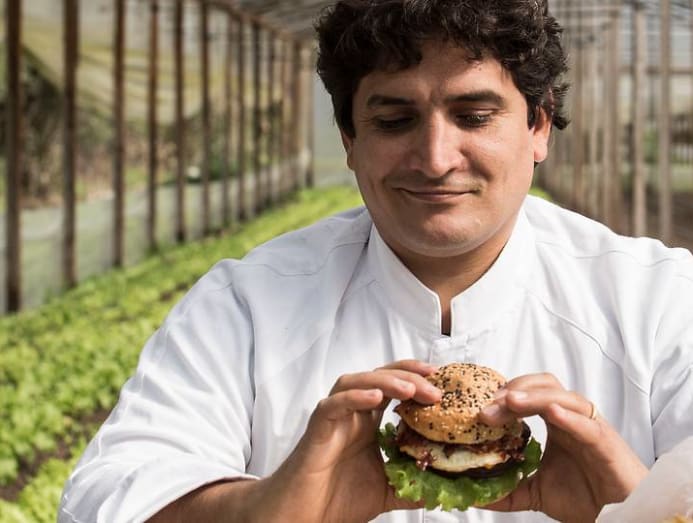 But today, I zero in on the chimichurri burger (S$24), one of two menu items specially developed for the Singapore restaurant, which is the first outside of Argentina (the other one is a fried chicken burger, which, in my opinion, is not a real burger, just a namby-pamby chicken sandwich).
The chimichurri – a kind of Argentinian pesto, if you like, made with parsley, garlic, oregano, olive oil and vinegar – is Colagreco's own recipe. So, in a way, I'm sort of eating food from the best restaurant in the world, right? Right?
When the time comes for me and El Bachelor of burgers to meet face-to-face, I'm definitely feeling nervous about whether it will live up to the hype. I sit down at the table and unwrap the paper packaging with some trepidation. Because at this point, I'm just a girl sitting in front of a burger, asking it to not suck.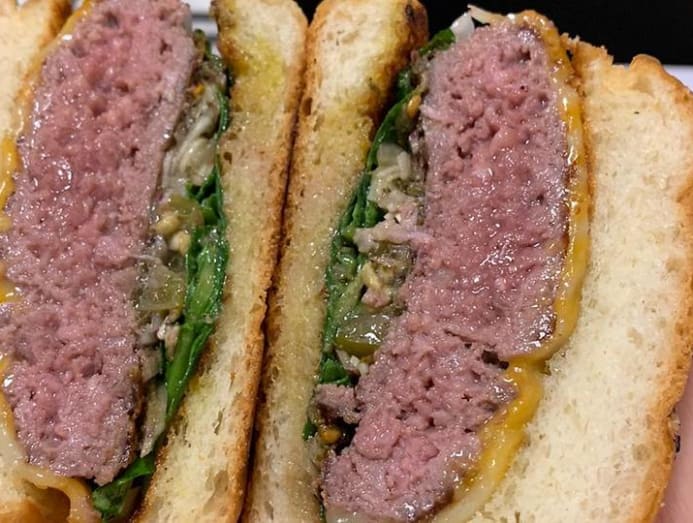 I take a bite – and my taste buds begin to sing. The 160-gram patty is tall, springy, beautifully formed and just pink enough in the middle. The proud buns, produced by a local baker to Carne's specifications, are buttery and perfect, properly browned on the inside and sprinkled with black and white sesame seeds on top. And the jalapenos provide just enough of a kick to keep things interesting.
But the defining element is the delicious chimichurri, its perky herb, garlic and vinegar tang bringing out the unctuous beefiness of the meat.
Yes, this burger knows how to show a girl a good time. No less importantly, it comes accompanied by positively swoon-worthy thrice-cooked fries made from Agria potatoes, a variety known to be particularly fluffy, and house-made ketchup and chilli sauce. No such thing as too-many-times fried, if you ask me.
So, is this the perfect burger? Well, I can't find any fault with it. It's an extremely well-mannered, respectful burger, the kind that would open a joint account, pay the insurance on time and treat me well for the rest of my life.
At S$24, it's a bit of a bougie burger for a fast food chain, but hey, you can't put a price on true love.
Is it the kind of burger that I want to devour in bed with wild abandon, though? Well, you know me – I like my burgers dirty and walk-of-shame-worthy. I find myself wishing, a little wistfully, that that thick, classy patty were maybe just a little bit more charred, and maybe just a little bit more liberally seasoned, and maybe just a little bit less clean-tasting.
I'm not sure. I think I need to go on a second date with this burger. Yup, definitely pencilling that in right now.
Carne Singapore is at 88 Amoy Street. It opens on Feb 25 for dine-in (walk-ins only) and takeaway. Breakfast is from 8am to 11am, while its all-day menu continues from 11am to 11pm daily. Delivery will launch on Mar 1. For more information, visit www.carneburgers.sg.