10 best Italian restaurants in Singapore: Pastas, pizzas and a lot of cheese
Whether you're craving comfort food for the soul or a looking for a fancy date night with stellar views, this is CNA Lifestyle's pick of the best Italian jobs on the island.
Whether you're craving comfort food for the soul or a looking for a fancy date night with stellar views, this is CNA Lifestyle's pick of the best Italian jobs on the island.
Singapore suffers no lack of good Italian restaurants. Whether you want a world-class pizza, a soul-stirring pasta, or a good hunk of Italian-style grilled meat, there is a restaurant (or four) in just about every dining neighbourhood to sate your hankering.
Here's a list of establishments that we like to return to whenever we need our Italian fix, in no particular order.
FORLINO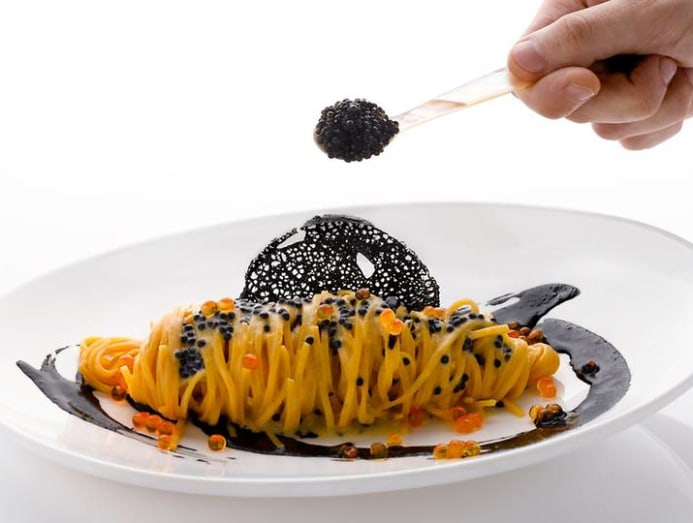 The ravishing view of the Marina Bay waterfront through Forlino's full glass windows is matched by the stunning presentation of the food that executive chef Matteo Ponti sends out from his pass.
Think slivers of Sicilian red prawns laid out like marble tiles and neat twirls of toothsome linguine wearing a silky coat of sea urchin sauce. These exquisite dishes please the palate as much as they do the eyes. On weekends, settle in for a sumptuous brunch featuring a buffet of cold dishes and pasta finished in whole wheels of cheese.
While this is a restaurant that's perfect for celebrating special occasions, its location, professional service and elegant food conspire to make quotidian meals feel special, too.
1 Fullerton Road #02-06, One Fullerton. www.dhm.com.sg/forlino
BAR CICHETI
Chef Lim Yew Aun's food always hits the spot, and is the reason behind the success of the popular Italian restaurant Cicheti, tucked away in the Arab Street enclave.
His latest venture, the darkly handsome Bar Cicheti along Jiak Chuan Road, is no different. The compact menu lists 11 pasta dishes, from simple basics like spaghetti cacio e pepe seasoned with cracked Sarawak black pepper, to warming creations like rigatoni arrabiata with tomato sauce, basil and chillies, and squid ink fusilli with crab and Japanese sea urchin.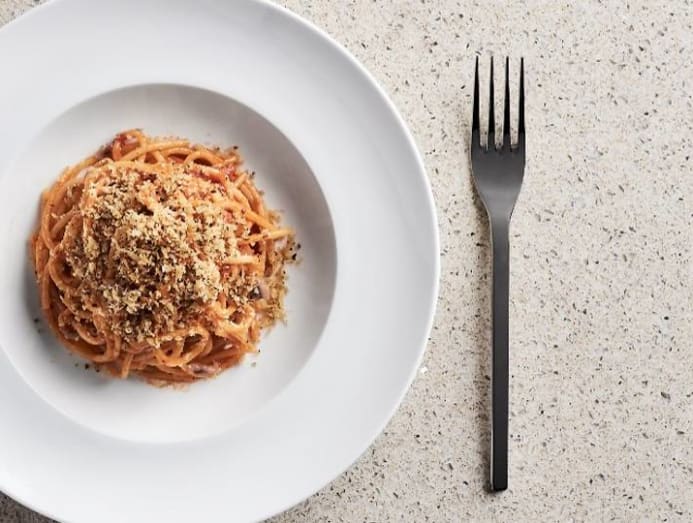 Billing itself a "pasta and wine bar", Bar Cicheti offers a list of vino from small batch producers and independent vineyards. A great spot when all you want is good pasta and wine.
10 Jiak Chuan Rd. www.barcicheti.com
RISTORANTE DA VALENTINO
It's a family affair at this stalwart restaurant headed by executive chef Valtulina Valentino. His mother helps in the kitchen, his dad and brother-in-law Alberto oversee the dining room, while his sister Perla is responsible for the colourful sweets and pastries.
Though the restaurant has grown from an intimate trattoria that opened in 2005 to a 134-seat establishment at The Grandstand, it continues to purvey excellent-quality Italian cuisine and genuinely warm service.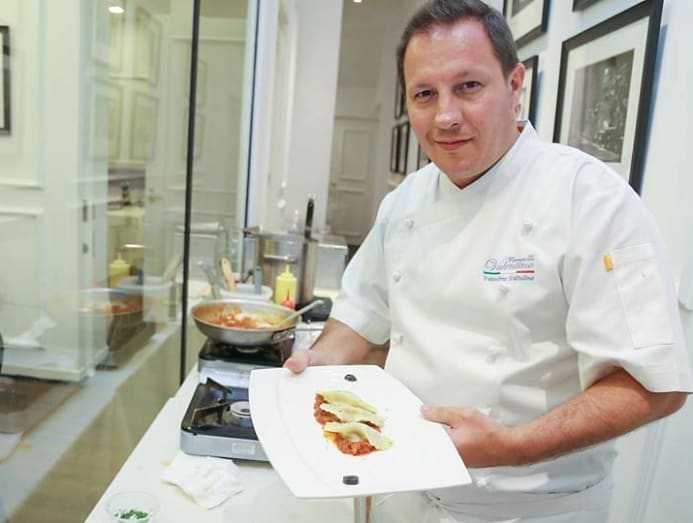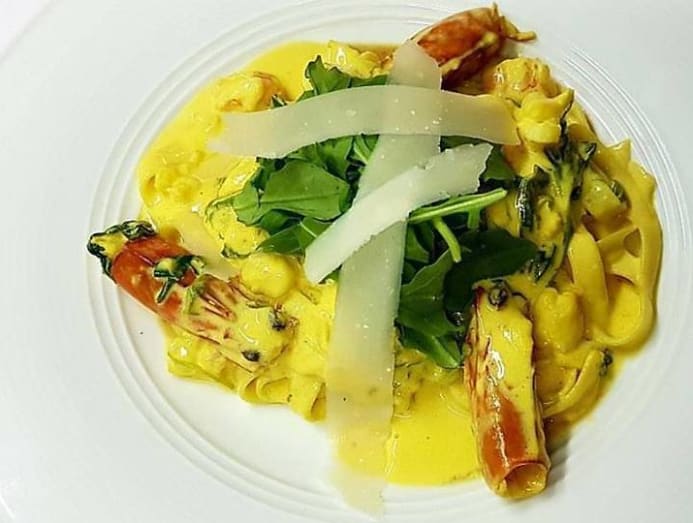 Perennial favourites here include the squid ink fettucine with crab meat in a creamy tomato sauce and the grilled wagyu tomahawk.
200 Turf Club Road, #01-19. www.ristorante-da-valentino.com
CAPRI TRATTORIA & PIZZERIA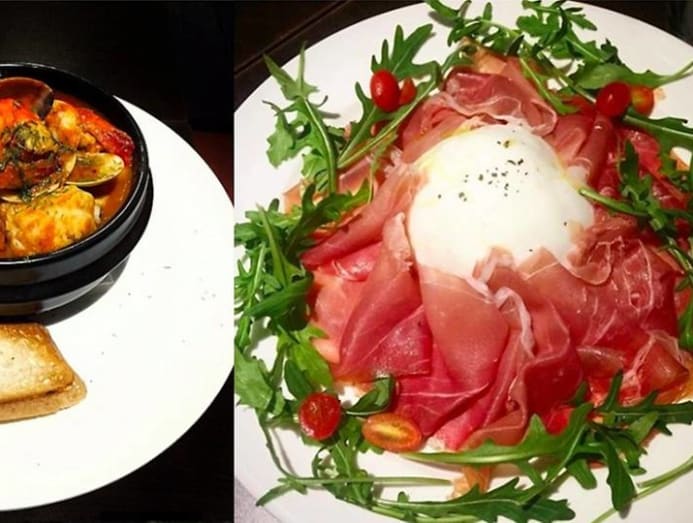 This cavernous neighbourhood trattoria serves up the bold, rustic flavours of Italy's numerous regions. Owner Fabrizio Anzolin and chef Marco De Cecco have created a soul-stirring menu of robustly flavoured dishes including various risottos, lots of Italian-style meats, and an impressive range of pizzas.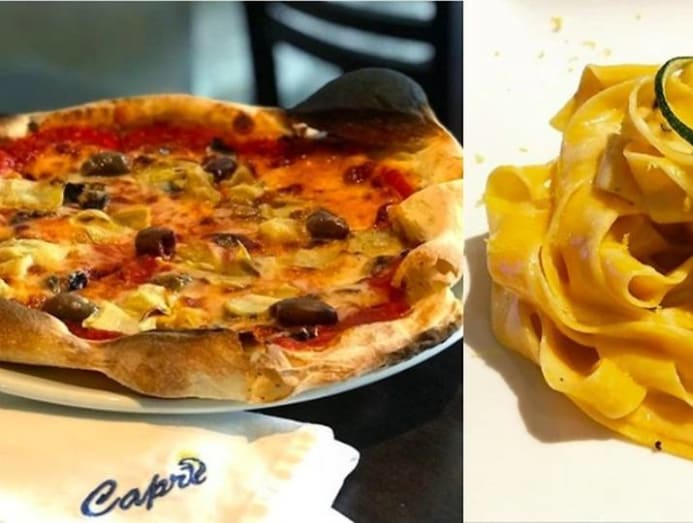 Some not-to-be-missed offerings include the parpadelle gamberi e cappasante alle erbe (wide, flat pasta served in a sundried tomato sauce with black olives and herb-seasoned prawns and scallops) and the cacciucco alla Livornese, a hearty tomato-based fisherman's stew.
3 Binjai Park. www.trattoriacapri.com
AURA
The sumptuous charms of Aura at the National Gallery are hard to resist. The marble-lined dining room is alluring with gilded lamps, contemporary wicker chairs, and an impressive wine bar that sprawls across one side of the restaurant.
To match the new-money aesthetics of the dining room, the menu is pimped out with premium ingredients like Hokkaido scallops served with truffles and parsley root, and grass-fed sirloin served with a bone marrow salad.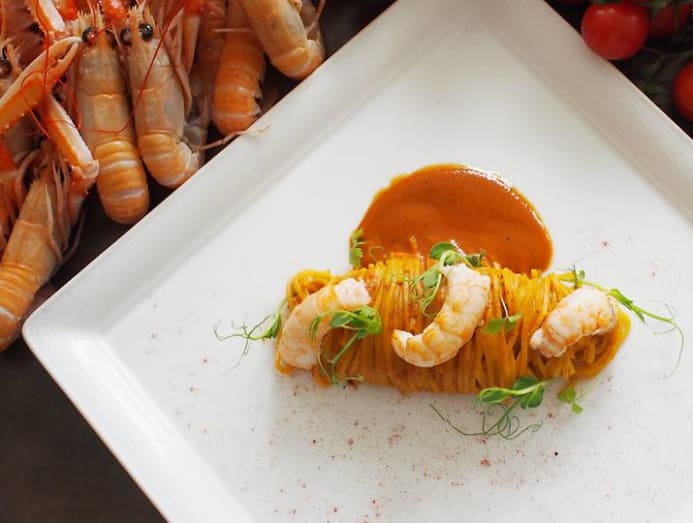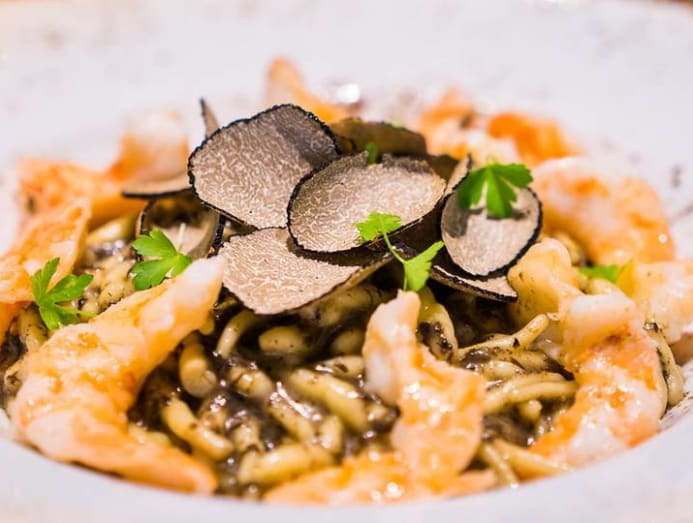 One floor above the restaurant, on the sixth-storey rooftop, is Aura Sky Lounge. Overlooking the Padang and the picturesque Civic District, it's the perfect spot to enjoy an aperitif before heading down to the restaurant for dinner. Book ahead for the bar to avoid disappointment.
1 St Andrews Road, National Gallery Singapore. www.aura.sg

SENSO
Eighteen years is a long time for any restaurant to have survived Singapore's fickle dining scene. Since Senso opened in 2000 along Club Street, it has drawn Italian food lovers with its ornate neo-classical setting and refined fare.
Among perennial favourites here are the salmon tartare with pan-seared scallops, avruga caviar and mixed herb salad; red wine risotto with grilled radicchio, asparagus and pecorino; and the metre-long pappardelle with wild boar ragout, black taggiasca olives and sundried tomatoes.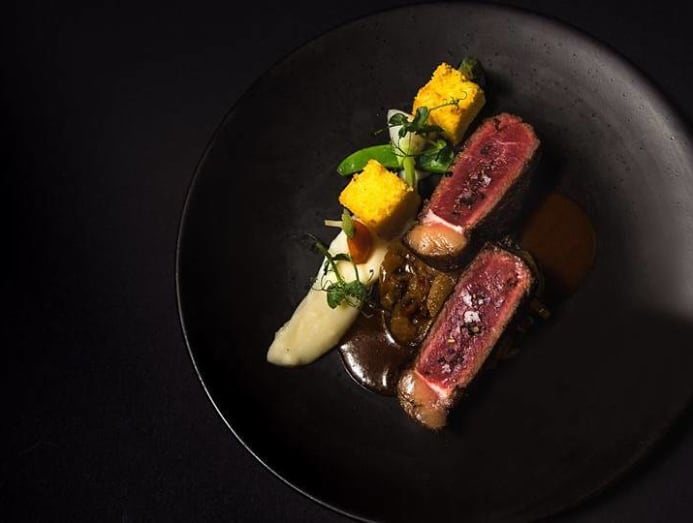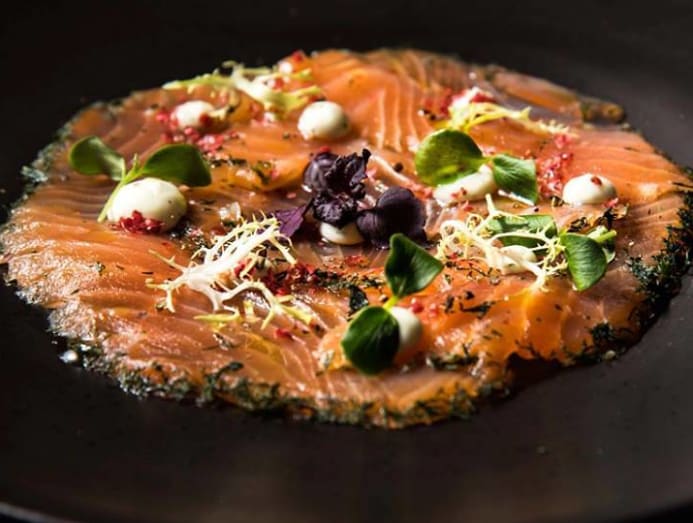 Special events like champagne brunches in the courtyard are popular among regulars, too. Check the restaurant's website for event happenings.
21 Club Street. www.senso.sg
AMO
This industrial-chic restaurant serves some mean pizzas underpinned by crusts that are chewy and supple within, with beautifully crisp, blistered edges. It helps that they come topped with irresistible combinations like bone marrow with wild garlic pesto and anchovy salsa verde or stracciatella with prosciutto, rocket and fig vincotto.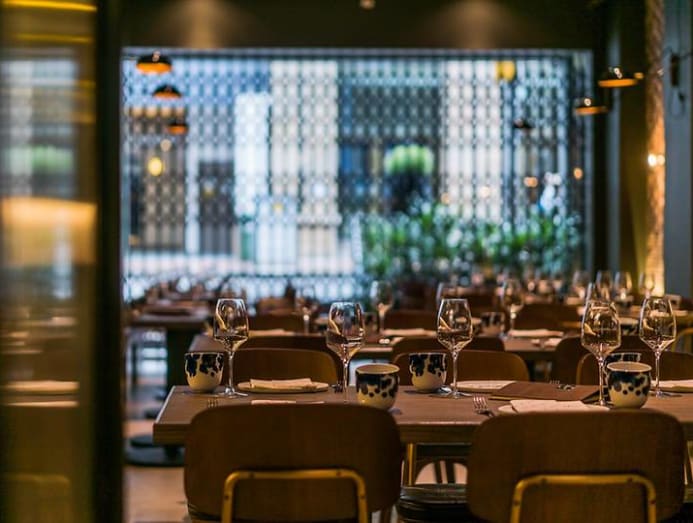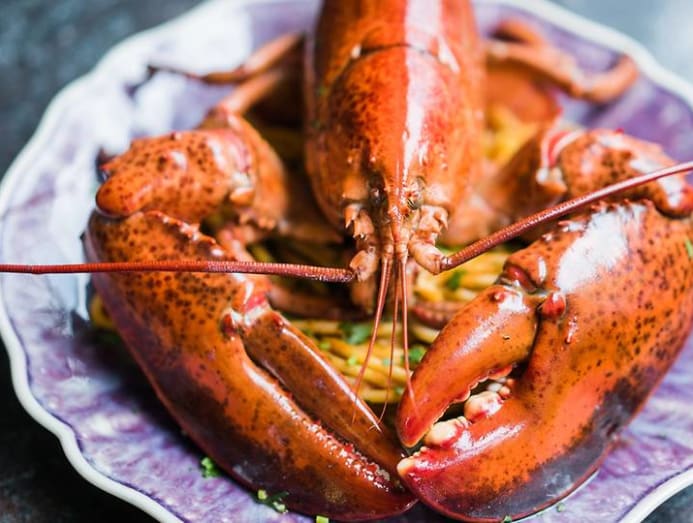 The pastas are just as excellent – wholesome and rich with eggs and semonlina, and tossed with things like Boston lobster and tarragon, or clams, paprika and cherry tomatoes. A welcoming bar out front boasts an all-Italian wine list with a rotation of up to 20 wines by the glass.
33 Hong Kong Street. www.amorestaurant.sg
GARIBALDI ITALIAN RESTAURANT & BAR
Chef Roberto Galetti has been serving fine Italian food from this shophouse along Purvis Street since 2003 and has done an admirable job keeping his standards high. So much so that the restaurant has earned a coveted Michelin star.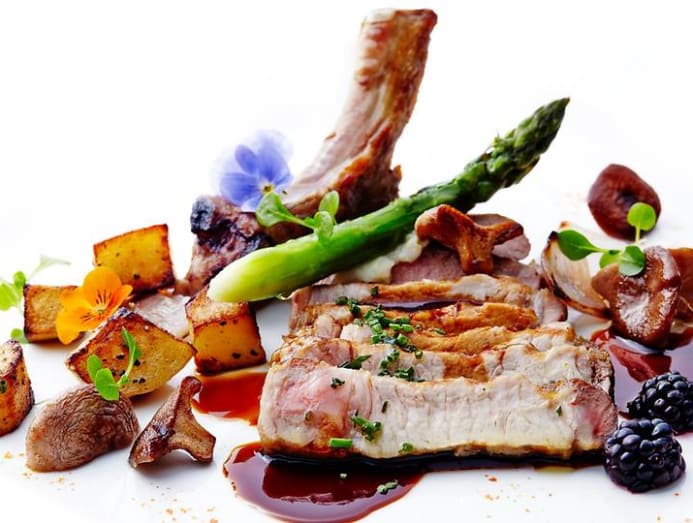 The set lunches are particularly popular among the corporate set, though stalwart signatures like tuna tartare with burrata, garlic anchovy sauce and fresh Carelian caviar, and pumpkin-stuffed pasta with Taleggio fondue keep the restaurant's loyal regulars returning year after year.
36 Purvis Street. www.garibaldi.com.sg
BASILICO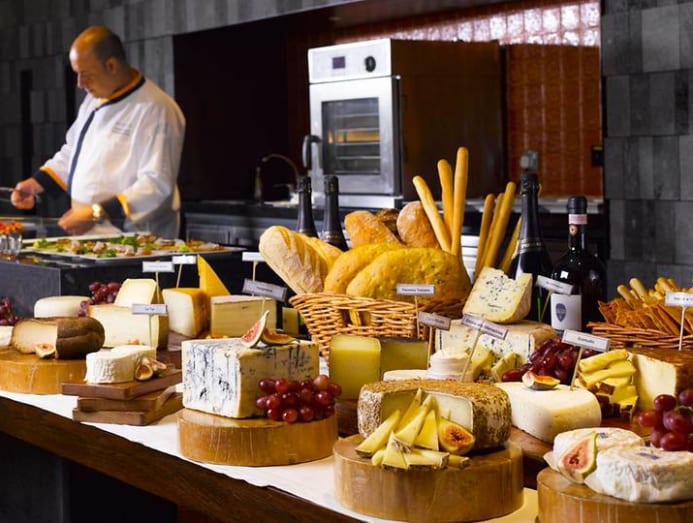 Italian food lovers with big appetites know that to really load up on the quality stuff, Basilico's Italian buffets are the place to be.
The walk-in wine cellar doubles as a lavish cheese station, while in the sprawling main dining room, everything from prosciutto, salami and fresh seafood, to pastas, grilled meats, stews and pizzas fight for your stomach space.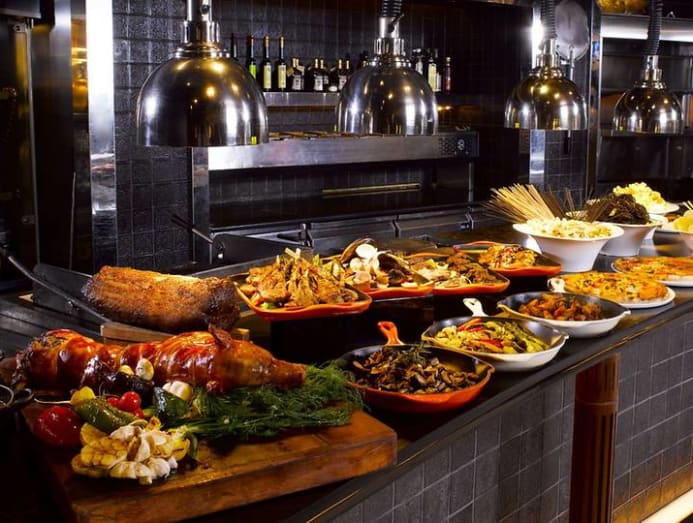 This breezy, buzzy restaurant at the InterContinental Singapore Robertson Quay serves Italian classics done well. There is calamari and cauliflower fritti, crisp arancini (deep-fried tomato risotto croquettes), pizza topped with truffles and porcini mushrooms, and Florentina-style T-bone steaks.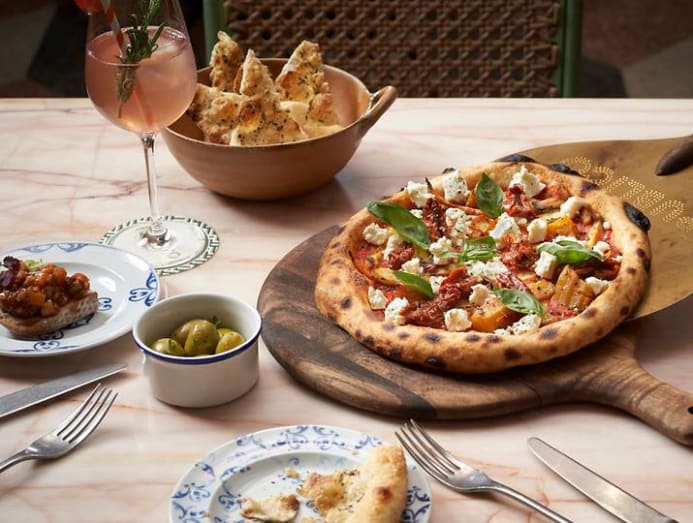 At brunch, hipster staples like avocado toast get an Italian spin with the addition of burrata. This gorgeously appointed riverside gem is popular so book ahead.
1 Nanson Road. www.publico.sg/day