Best eats: 'Power' mee rebus with satay sauce at Ang Mo Kio
Who would've thought of this genius next-level combo? The folks at Rahim Muslim Food did – and Gold 905 DJ Denise Tan slurps it all up in this week's Makan Kakis.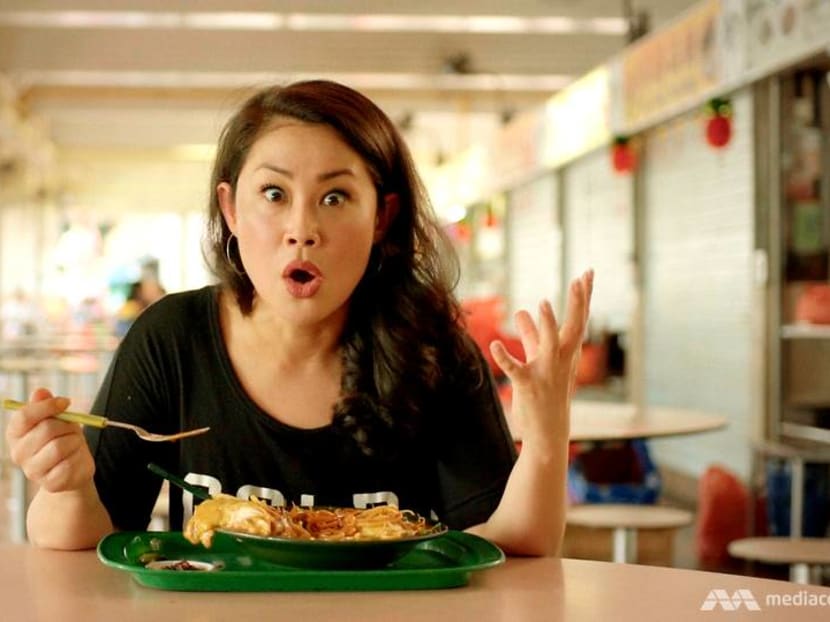 Noodles make me happy. Swimming in soup or tossed in a sauce, they're a comfort food like no other. Especially when they come covered in a rich, spicy sweet potato gravy.
Literally "boiled noodles" in Malay, mee rebus is one local dish that transcends its rather plain definition. But what can take already transcendent mee rebus to a whole other level?
Two words. Satay sauce.
His father sold satay, his mother sold mee rebus – so the man behind Rahim Muslim Food did what nobody thought of before and came up with a genius combo. The satay chicken ain't bad too. Gold 905 DJ Denise Tan tries them out in this week's Makan Kakis.
Imagine thick, chunky, peanut sauce cascading over thick, smooth sweet potato gravy, blanketing boiled yellow noodles. These were noodles that took me beyond happy to joy unlimited.
This revelation was all thanks to my Makan Kaki, Juwanda Hassim, chef and owner of The Fabulous Baker Boy bakery and cafe. A childhood favourite he thought he'd lost forever, Rahim Muslim Food was a popular stall among Juwanda's classmates when it was still operating out of an old shophouse near their school in Upper Serangoon.
Fortunately, we managed to hunt down its current location in Ang Mo Kio, where I discovered why theirs is next-level mee rebus.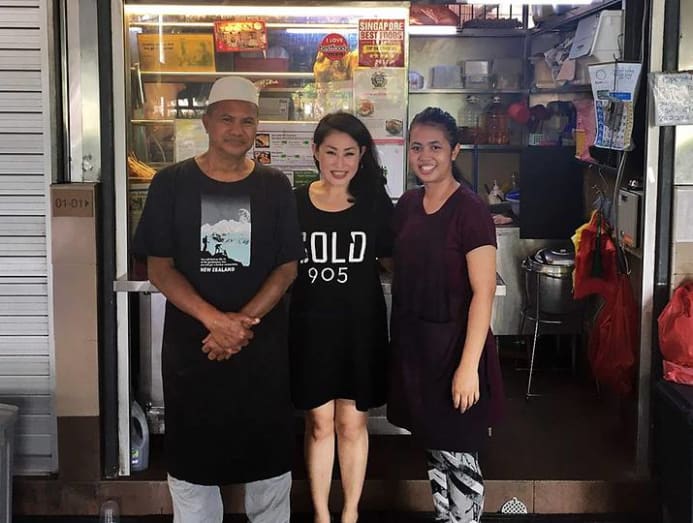 The owner and cook behind Rahim Muslim Food is Mohamad Toha, better known as Rahim (a nickname from his days growing up in a kampong), who told me he took over the business from his father, who was a satay seller. His mother was a good cook whose specialty was mee rebus, so they sold both separately at their stall, along with mee soto (spicy chicken noodle soup).
But the idea to combine the menu into one dish came from a student customer, who asked for mee rebus with satay sauce and chicken. This genius request took off and their Power mee rebus was born.
For just S$4.50, their mee rebus is topped with a hard-boiled egg, signature satay sauce and cut chicken. Add $S1.50 for their Extra Special and a whole chicken leg is added to the Power. Or you can count calories with their normal version, which is just the egg and satay sauce topping.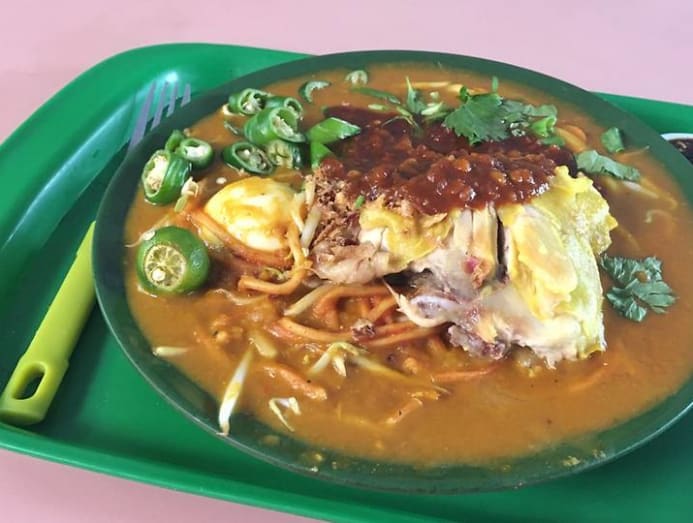 Never one to do things by halves, of course I went straight for an Extra Special. But any way you order it, the thick and chunky satay sauce is a clear winner. Packed full of roasted peanuts, red chillies, palm sugar and Rahim's other secret herbs and spices, the slow-cooked sauce was deliciously nutty, with toasty, buttery notes lifted by garlic, ginger and the heat of the chillies.
Indeed, the deep red-brown colour of the sauce hinted at its intense flavour. Its salty-sweetness echoed that of the mee rebus gravy, in which sweet potatoes were blended with stock, grago (dried mini-shrimp), ikan billis (dried anchovies), lemon grass, onions, chillies and other herbs and spices.
While some I've tried are too thin and watery, Rahim's mee rebus gravy was really substantial, bulked up naturally from sweet potato and not from the excessive use of corn starch. With complementary flavours of savoury and sweet, the two sauces played well together, yet were distinct enough to really excite the palate. Where the mee rebus gravy was earthy, smooth and mellow, the satay sauce was more assertive, spicier and had lots of crunchy texture from the peanuts. The luscious dark meat of the whole chicken leg and the boiled egg brought the family of protein full circle, making the dish very filling and satisfying.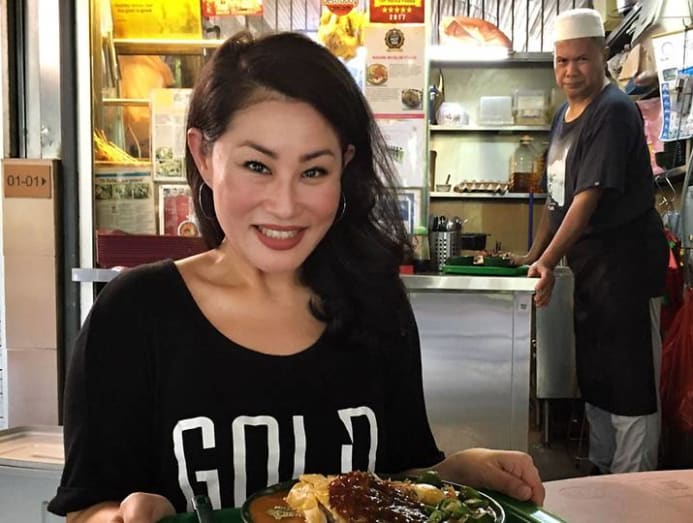 For an extra hit of mouth-watering flavour, I just had to splash on some of their "black chilli", which is essentially really spicy chilli padi slices marinating in dark soya sauce till it all becomes one homogeneously dark and glossy condiment.
Garnished with crispy fried shallots, tangy cut lime, and fresh green chilli, the mee rebus wasn't just next-level, it was through the roof in its ascent through taste and texture. It was as if my mouth was a video game and the hero had just streaked through every level at lightning speed to hit the bonus stage.
Speaking of which, the bonus was when I sank my teeth into the satay, which takes us back to the very start (and heart) of Rahim Muslim Food. It was started in 1957 by Rahim's father, the satay seller whose extraordinary peanut sauce is now doing delicious double duty for his son.
At just 70 cents per stick (chicken, mutton or beef with minimum of 10 per order), I considered it a steal for what I was served. Instead of the usual mush on a stick, the chicken satay were skewers of large, proper chunks of meat, carefully grilled till beautifully charred. The crusty burnt bits added smoky depth that could only have developed from time spent cooked over a traditional chargoal stove.
Flaunting the fragrance of turmeric, lemongrass and coriander, the well-marinated chicken exploded with flavour when eaten after a dunking in the ubiquitous satay sauce.
For more spicy, chicken-y goodness, save space for their popular S$4.50 mee soto with chicken and begedil (fried potato patty). Regretfully I hadn't, so that will have to wait for my next visit. I'm not sure if it's done, but I would also gladly eat it with the satay sauce. It needs to be bottled and sold with a label saying "satay sauce is the new ketchup", or at least preserved in a museum for generations to come.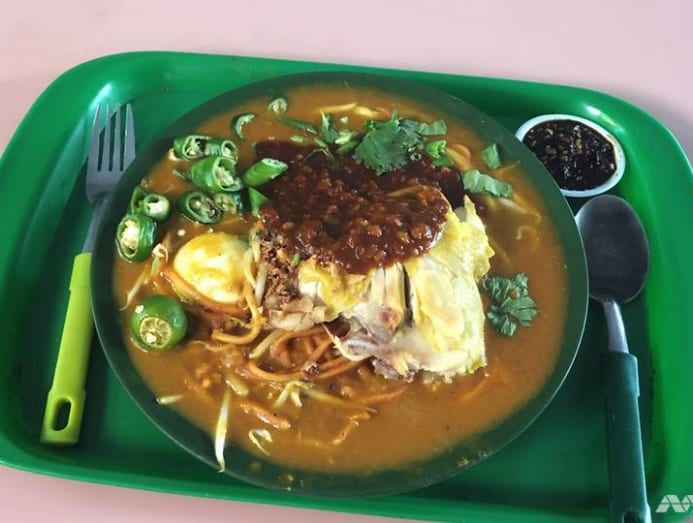 In these days of our waning hawker heritage, will the next generation get to savour Rahim's exceptional food though? Thankfully his daughter Fida is already in the kitchen with him, diligently perfecting the family recipes and preparing to continue the family's culinary legacy beyond two generations into the third.
A message shines from the stall's signboard: "If it tastes good, tell your friends. If not, tell us." They listen to their customers' feedback, which shows in the quality of their food. 
In return, I had to tell you the unique story of their unique mee rebus. Rahim's father, the satay seller, met his mother, with the mean mee rebus recipe. They got married and so did their two dishes, which is how next-level mee rebus with satay sauce came to be. Now go tell a friend and power up your mee rebus experience.
Rahim Muslim Food is located at 453A Ang Mo Kio Ave 10, Chong Boon Market, #01-01, Singapore 560453. It's open Mondays to Fridays 12.30pm to 7.30pm, Saturdays and Sundays 11.30am to 7.30pm. Catch Makan Kakis with Denise Tan every Thursday from 11am on GOLD 905.