Best eats: Our top 3 picks for the most delicious chicken rice in town
Makan Kakis is back with a special "national dish" mini-series. This week, GOLD 905 DJ Denise Tan goes to Tiong Bahru, Serangoon Gardens and Kallang for her chicken rice fix. Do you agree with her choices?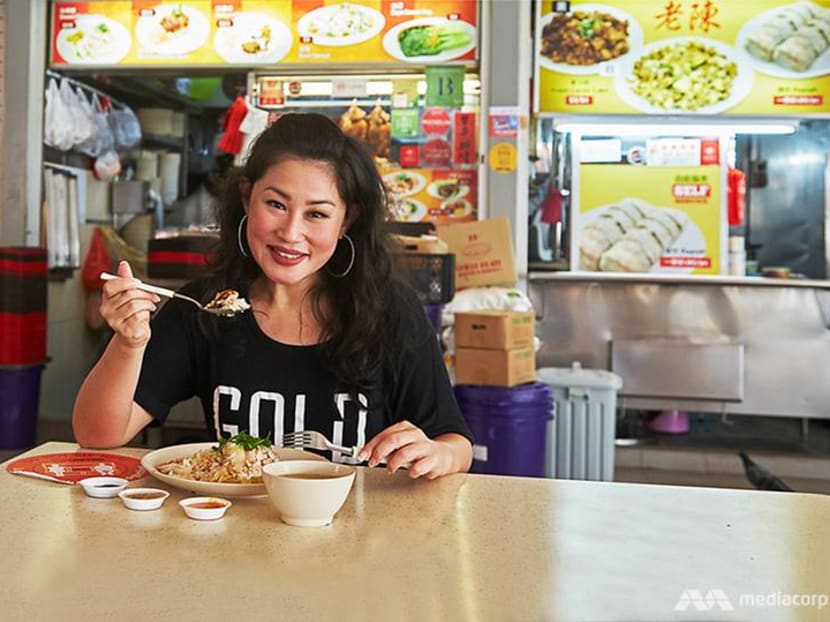 Debates and discussions about what local foods are worthy of "national dish" status are always going to be lively. 
But when Gold 905 listeners and avid Makan Kakis took to a vote for a National Day series featuring the five best ones, there was a clear favourite coming head, shoulders and tail feathers above the rest.
That, of course, was chicken rice.
The result was unsurprising, since nobody can resist tender chicken and toothsome rice, all bathed in mouth-watering aromatics. 
Add condiments of chilli sauce and thick, sticky-sweet black soya sauce, sliced cucumbers and a bowl of soup, chicken rice is a complete, affordable meal that truly reflects our country's culinary history and development.
Initially brought to Singapore in the late 1800s by early Hainanese immigrants from China, chicken rice has evolved to suit local palates.
Cantonese influences have crept into its preparation, from the tangy red chilli dipping sauce, to the traditional way of poaching whole chickens, then plunging them into cold water for that distinctive smooth, tender meat and gelatinous skin. 
The poaching liquid is also used to cook the fragrant and flavourful oil-coated rice, which some insist is the most important element of the entire dish.
As for where Gold 905 listeners go for their favourite chicken rice fix, a few popular players emerged, of course – famous names such as Tian Tian, Boon Tong Kee and Wee Nam Kee, as well as stalwarts like Yet Con and Chin Chin.
Honestly though, discussions about where to find the best of this beloved national dish won't reach any satisfactory conclusions. 
It's impossible to find the "best", simply because every self-respecting Singaporean has his or her own preference when it comes to the fragrance, flavours and textures of chicken rice. That said, here are a few we think are delicious for different reasons.
TIONG BAHRU HAINANESE BONELESS CHICKEN RICE
Started by Cheong Weng Wah in 1988, this stall is a must-try for those visiting Tiong Bahru Market. In particular, his poached chicken is outstandingly moist, tender and very clean-tasting. 
Staying true to its name (lazy eaters rejoice!), a whole drumstick is deboned, then beautifully sliced and served on rice but still with all the best bits intact – dark meat, silky skin and crunchy cartilaginous ends.
The excellent texture of his chicken literally boils down to technique, a combination of heat and cold in the cooking process, in which hot, blanched chicken is rapidly cooled in iced water.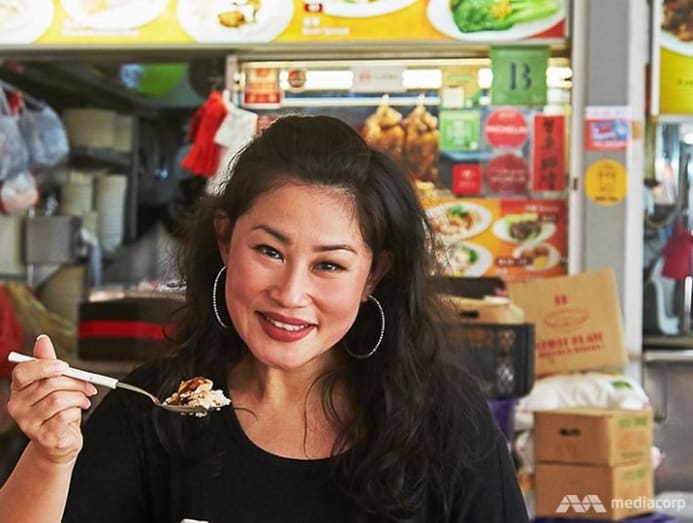 Cheong first learnt how to make his signature dish from a friend who was a cook at The Mandarin Hotel, famous for its Chatterbox chicken rice. In the three decades since, he has slowly experimented and improved on the recipe to great success and many accolades, including a Bib Gourmand mention in the Michelin Guide Singapore.
The condiments are also worth mentioning, from the deceptively pale chilli sauce that packs a really spicy, well-seasoned punch, to the surprisingly mild and mellow ground ginger sauce (I'm guessing he uses young ginger). 
Sliced cucumbers and sweet pickled vegetables are included on the plate, for freshness and crunch, along with a bowl of simple chicken broth on the side. The rice is also on point – firm-to-the-bite and tastily infused with onion, garlic, ginger, pandan leaves and spring onion.
But ultimately, it's the chicken that really stands out for its pristine texture and flavour. Cheong really lets the meat speak for itself, gently enhanced by the merest whisper of light soya sauce and sesame oil. 
At S$3.80 for a plate of chicken drumstick rice, Tiong Bahru Hainanese Boneless Chicken Rice is a value-for-money all-rounder and undoubtedly one of Singapore's finest.
Located at 30 Seng Poh Road, #02-82, Singapore 168898. Opening hours from 10am to 8pm (closed on Mondays). Call 9750 9846 or order via Deliveroo.
POW SING KITCHEN
Another well-known name in the chicken rice game, Pow Sing has grown since 1983 from a humble traditional Hainanese chicken rice stall in Serangoon Gardens, to a spanking new full-service Peranakan & chicken rice restaurant at Jewel Changi Airport.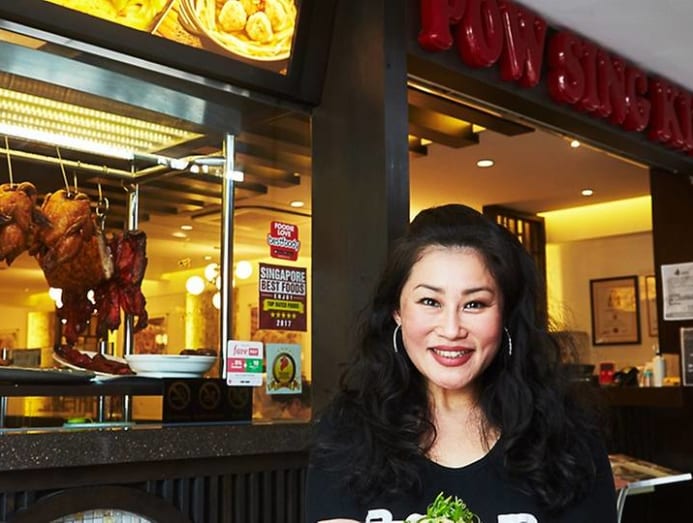 However, nothing beats the nostalgia of its original location, now an eatery called Pow Sing Kitchen. I could tell you about their organically farmed, antibiotic-free chicken, how they are fed with good gut bacteria and raised listening to Mozart for meat that is lower in fat and cholesterol, but I would be detracting from the real reason why Pow Sing is noteworthy – their rice.
I'll never forget the first time I was fed a spoonful as an eight-year-old. Forever seared in my mind (and taste buds) is the heady fragrance of garlic, ginger and pandan, fluffy grains plump with chicken flavour and the pleasant chew of rice releasing waves of deliciousness. For many who grew up in the area, that powerful childhood memory is what keeps us returning.
A regular portion of chicken drumstick rice costs S$5.50 and comes with a garnish of coriander and spring onion, sliced cucumbers and a side of clear soup. Chicken fat is used judiciously so that the rice isn't too oily, yet has the very essence of chicken radiating from each grain. 
Mixed with lashings of chilli sauce, the al dente rice is next-level addictive. The bright orange chilli sauce has a great balance between sour and spicy, without being too sweet. It has a fresh taste and is properly seasoned, enhancing the deeply chicken-y flavour of the rice.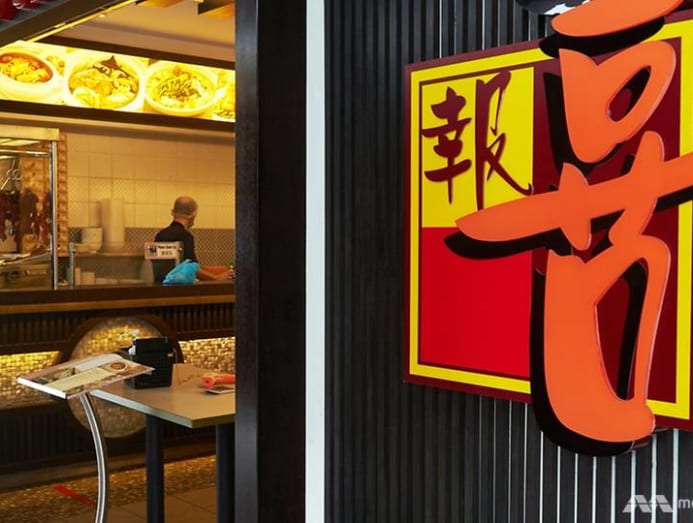 But make no mistake, Pow Sing's rice is good enough to be eaten on its own, unadulterated by chicken meat or condiments. Be warned, you'll crave more than one portion. I polished off two on my own!
Located at 59 Serangoon Garden Way, Singapore 555961. Opening hours are from 9.30am to 9.30pm daily. Call 6284 0800 or order via Oddle.
HWA KEE CHICKEN RICE
For a different chicken rice experience, make a little trek to Hwa Kee, a stall tucked away in the Kallang industrial area. It came recommended by several listeners, including the hawker's daughter Irin, who said: "This might be a biased opinion, but my favourite is still the one my dad makes! I recommend their soya sauce chicken."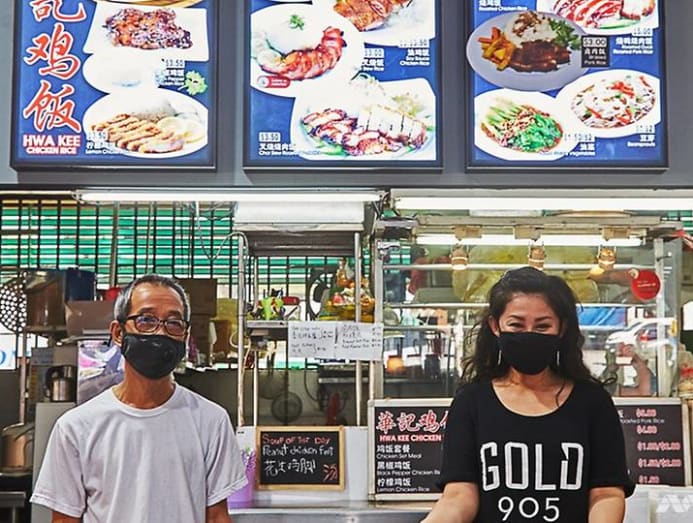 After several visits to Hwa Kee, which offers up lots of variety – poached white chicken, roasted chicken, soya sauce chicken, as well as crispy roasted pork belly (sio bak) and soy braised pork belly (tau you bak) – I got to chatting with chef and boss, Frankie Yeo.
With 20 years of experience, 16 of which have been spent plying his trade at Kallang Place, Yeo is proud of the culinary skills he's picked up over time.
He shared that he has two masters from whom he learnt the tricks of the chicken rice trade. His poached chicken "sifu" turned out to be Leong Fook Wing, the man behind Sin Kee Chicken Rice (previously at the now defunct Commonwealth Avenue Food Centre off Margaret Drive). 
These days, Leong's sons Niven and Benson are renowned in the chicken rice world, with Benson operating the wildly popular Sin Kee Famous Cantonese Chicken Rice at Holland Drive.
As for his highly recommended soya sauce chicken, Yeo learned the recipe from an uncle who had a stall selling soya sauce chicken noodles in People's Park Centre. 
Over the years, he has tweaked that recipe to make it his own. He uses a combination of sauces, including a special soya sauce from a shop that only sells to chicken rice makers and has adjusted the herbs and spices to suit his customers.
All he would reveal though, besides his special sauce, was that he also adds star anise and pepper into his braising liquid. His customers definitely approve, several of whom have raved about how "smooth", "succulent", "juicy and delicious" the soy-braised chicken is. 
Indeed, the chicken has a rich, luxurious mouth-feel from its savoury-sweet soy glaze. The skin is glossy and enticing, the meat tender and down-to-the-bone tasty.
Besides the usual plain chicken soup and sliced cucumber, Yeo also provides customers with a little something extra. A different soup is made fresh daily – on one occasion, I had a hearty cabbage soup, another time, a chicken feet and red date soup that made for a very nourishing accompaniment.
Another flavourful side is his homemade achar (pickled fruit and vegetable). While it's a little too sweet for me, it has a tangy brightness and crunchy nuttiness from lots of ground peanuts. 
"Achar makes it less jelak (cloying in colloquial Malay)," he explained. His achar definitely has a good amount of acidity from the pickled carrot, cucumber and pineapple, plus a gentle heat to cut through the richness of the soya sauce chicken and rice.
A regular portion of drumstick chicken rice with soup, oyster sauce vegetables and achar costs S$5. With affordable prices and a wide variety of specialty meats, Hwa Kee Chicken Rice is worth a visit if you're in the Kallang area. 
They're especially popular at lunchtime, meaning if you arrive after 2pm, you might not get the choice cuts you prefer. A solution would be to order online and sample their menu at home. Their basic soya sauce chicken set, consisting of half a chicken, three portions of rice, condiments and oyster sauce vegetables, costs S$22.
Located at Stall #8 Kallang Place Food Centre, 26A Kallang Place, Singapore 339212. Opening hours are from 10.30am to 6.30pm (weekdays only). Call 9001 8109 or order via Take.sg or Jiak.sg.
Catch Makan Kakis with Denise Tan every Thursday from 11am on GOLD 905.