Best eats: Irresistible chicken wings fried the traditional way
Makan Kakis' GOLD 905 DJ Denise Tan is overcome by delicious nostalgia at the newest branch of a favourite from her youth. Famous in Commonwealth and Redhill, Eng Kee Chicken Wings can now be found at West Coast.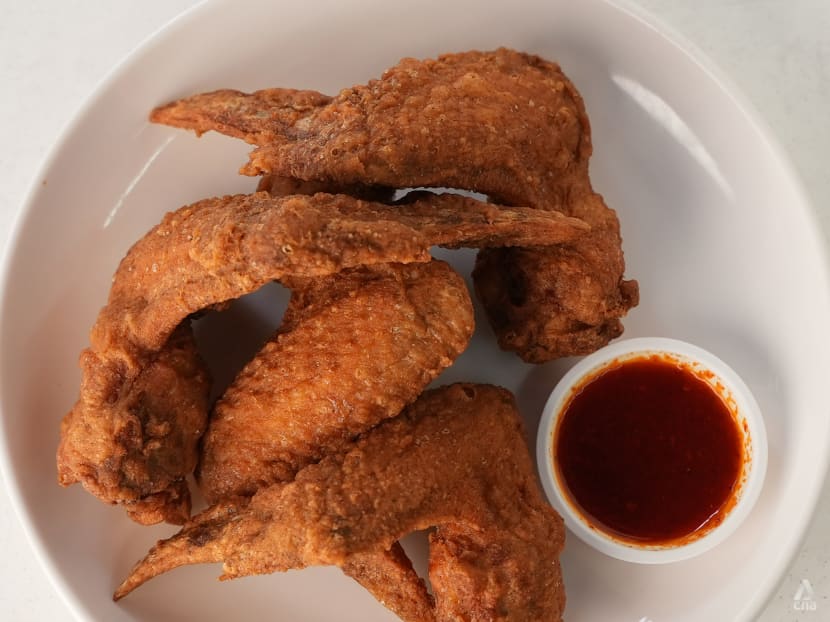 Singaporeans simply can't get enough of fried chicken – it's one of our top choices if not the top choice when it comes to ordering via food delivery platforms.
While our local F&B scene has seen a surge in fried chicken outlets (particularly of the Korean variety), nothing quite beats the simplicity of an unadulterated wing, sans fancy fusion flavours and branded packaging.
Makan Kakis' GOLD 905 DJ Denise Tan is overcome by delicious nostalgia at the newest branch of a favourite from her youth. Famous in Commonwealth and Redhill, Eng Kee Chicken Wings can now be found at West Coast.
For a dependably indulgent chicken wing, Eng Kee Chicken Wings is the one Westies flock to. Even our Prime Minister once famously stood in line for half an hour to get his chicken wing fix at the Redhill branch, back in 2014.
Indeed, the taste of Eng Kee chicken wings is as fresh and delicious as it was when I first started having supper at their original Commonwealth stall 20 years ago.
But to get to know the history of Eng Kee Chicken Wings, we need to go back a little further in time to a humble stall, operated by a man called Eng, at the now defunct Commonwealth market. He was the childhood neighbour of current owner, Jack Lim, who explained that his family took over the business in 1989.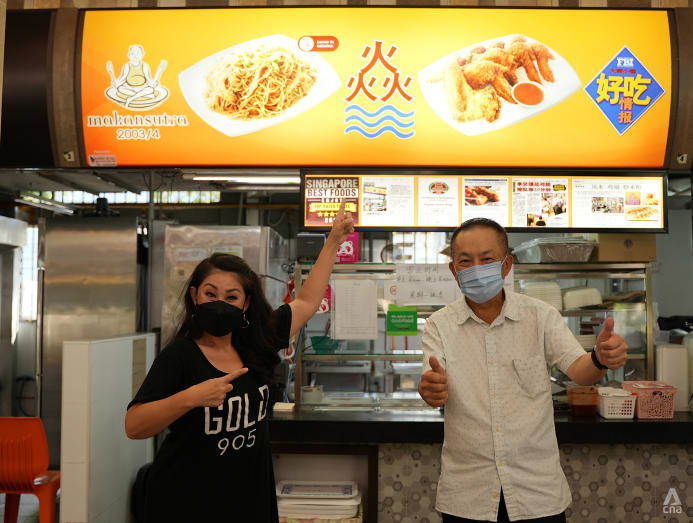 The signature dish of Eng Kee has always been fried chicken wings, but they've also supplemented their menu to include fried noodles (S$0.80), along with extra ingredients like ngoh hiang (S$1.10), fishcake (S$0.50) and vegetables (S$0.50).
"We added other things on so customers can enjoy a full meal. It's like breakfast economical bee hoon, but we used to sell later at night in the '80s and '90s, starting from 3.30pm till midnight. Then we realised the lunch crowds also like our food, so we opened earlier through to dinner time for better business," said Mr Lim.
The business also has since expanded from the stall at 117 Commonwealth Drive (overseen by Mr Lim's elder brother "because business is best there") to another at Redhill Market & Food centre and the newest branch at West Coast Drive.
Opened just last year, the family has taken over management of an entire kopitiam at Block 505. With a daily best of around 3,000 chicken wings sold across all three branches, I needed to check if things were up to scratch at the newest Eng Kee branch.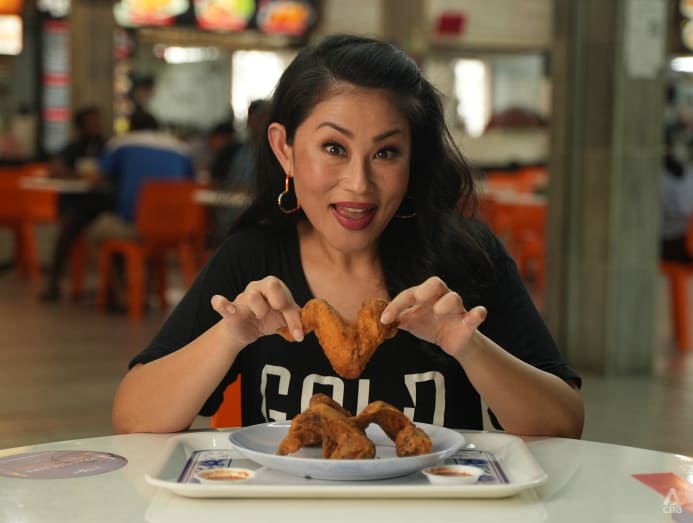 My concerns might have been premature, because Mr Lim informed me that their seasonings are "all standardised" and the wings are marinated overnight at Commonwealth before being distributed to all three branches.
For the perfect signature product, Mr Lim elaborated that they have one staff member whose sole purpose is to go through all the frozen chicken wings supplied from Brazil and choose only ones of similar size to ensure an even cook.
For the next six hours or so, the chosen wings luxuriate in a marinade of oyster sauce, light soy sauce, salt, white pepper and other "secret seasonings". The next day, they get a vigorous massage so that the marinade seeps into every nook and cranny.
Mr Lim was happy to reveal that "mixing the chicken well is the most important. That extra massage wakes the flavour up and gets every last drop of marinade into the meat".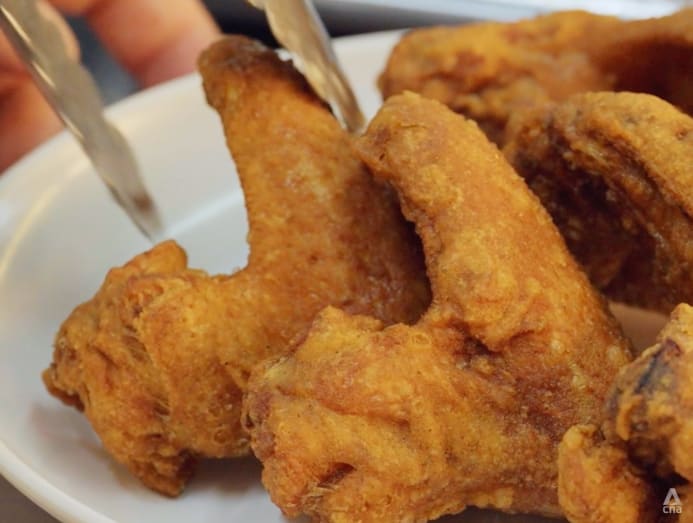 The next step is preparing a simple, light batter of rice flour and water, in which the marinated wings get a dip, before their final destination – a wok full of sizzling-hot vegetable oil.
For wings that are juicy on the inside, yet crispy on the outside, Mr Lim said two factors need to be well-controlled: Temperature and time.
How hot the oil gets is crucial. Too much heat and the wings' exterior burns but the interior remains raw. Too little heat and the wings absorb too much oil, resulting in unappetisingly greasy chicken. Less experienced staff might use a thermometer to monitor the temperature of the oil, but his more experienced staff need only eyeball the wok to know.
How long the wings are fried for is also important – seven to eight minutes is the optimum cook time in their boiling bath of oil, which is changed often so it doesn't darken or turn stale. Mr Lim insists that the wings need to be wok-fried by hand because they require constant watching and turning for that coveted even, golden colour.
Agreeing that the process is very labour intensive, Mr Lim is convinced it produces a better product. "We did spend time and money doing some experiments with machines, but somehow the result wasn't as good as when fried by hand. But who knows, maybe in the future there might be better technology?" he said. They're keeping that option open, but for now they remain steadfastly traditional.
I was inclined to agree with Mr Lim. Their adherence to tradition activated a powerful nostalgia in me. These were the kind of wings you remember eating as a child, the kind Mum might fry up for a special occasion like a birthday or class party.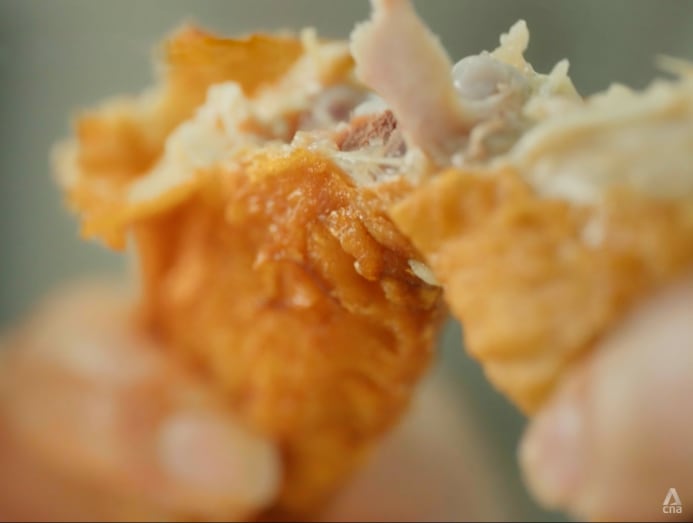 Eng Kee's fried chicken wings smelled enticingly savoury and were becomingly burnished, with a light crusting over tender, juicy meat. A gentle umami had penetrated right down to the bone and the light flavour of its oyster and soya sauce marinade permeated the chicken.
I especially appreciate a chicken wing for the different textures you get – the winglet portion is smooth and succulent, the drumlet portion is slightly drier yet yields a meatier bite, while the wing tip is all about the texture of crispy-fried chicken skin. Surprisingly, the deep-fried wings were not too oily, especially when eaten hot.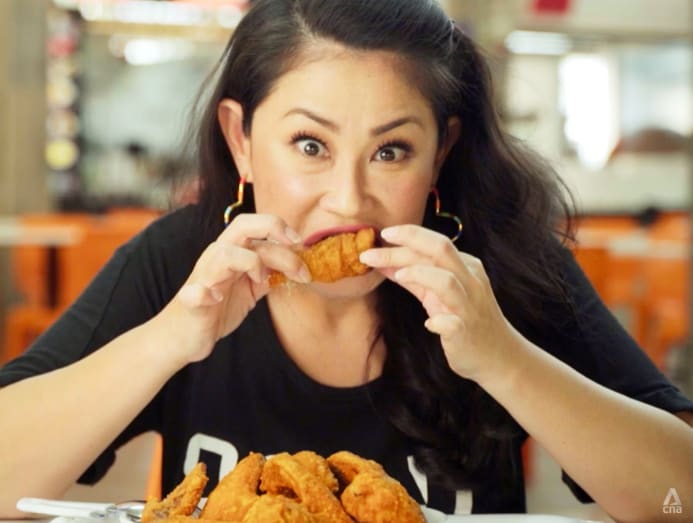 Chilli sauce was provided for a sweet and not-too-spicy contrast to the wings, but I didn't need it. The decadent dish was good enough on its own. I easily polished off four wings in one sitting.
Eng Kee's secret to success was evident. It's all about consistency, keeping to tradition and preserving the original taste of the wings without skimping on quality or ingredients.
"No shortcuts," Mr Lim said firmly. That, and maintaining their low prices, which have remained unchanged for years. "Our wings are still S$1.30, noodles only 80 cents. Very affordable."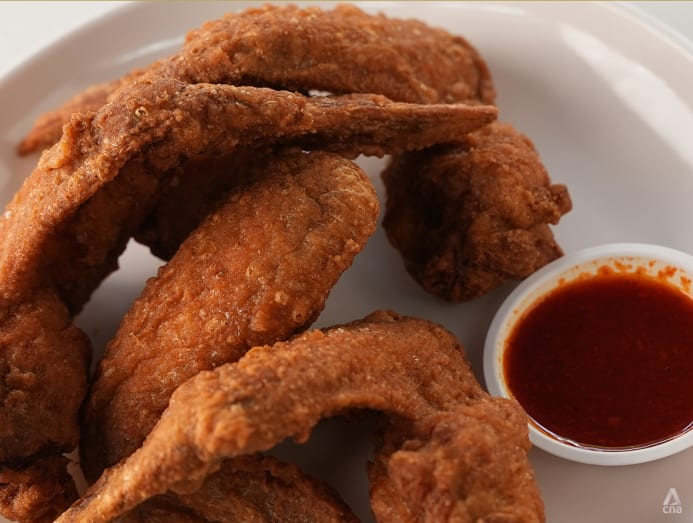 He also attributed their success (even through COVID-19) to his hardworking, long-time staff who have diligently kept up standards, despite the tough working environment. He continued gratefully, "During peak hours when they have to fire up two or three extra woks, it gets so hot in the kitchen, it's really very hard on them. That's why we train them well, pay them well. In F&B, staff are very important. You have to find the right people."
Thankfully, the right people have also found Eng Kee – generations of loyal customers who continue returning for their favourite chicken wings, in spite of the long lines. For now though, the new West Coast outlet appears to be the best bet for a queue-free experience.
But to cut any wait time, Mr Lim left me with this parting hack: Get online and order your wings for pickup or free island-wide delivery. With this pivot to digital platforms and even more expansion plans in place, Eng Kee Chicken Wings is truly ready to spread its wings and fry!
Denise ate at the Eng Kee Chicken Wings branch located at Block 505 West Coast Drive, Singapore 120505. It's open Tuesdays to Sundays, 8am to 2pm and 4pm to 8pm. Closed on Mondays. Catch Makan Kakis with Denise Tan every Thursday from 11am on GOLD 905.