Best eats: Char kway teow with the most intense 'wok hei' in Joo Chiat
In this week's installment of CNA Lifestyle's new Makan Kakis series, GOLD 905 DJ Denise Tan digs into Joo Chiat Place Fried Kway Teow's tasty dishes.
It goes without saying that if you're on the hunt for the best eats in the East, a good place to start is the Joo Chiat area.
In this installment of CNA Lifestyle's Makan Kakis series to find Singapore's best food, GOLD 905 DJ Denise Tan digs into Joo Chiat Place Fried Kway Teow's tasty dishes.

And while Eastsiders might be in the know, this Westsider was delighted to discover a hidden gem tucked away in a nondescript coffee shop. Gold 905 Makan Kaki and owner of Awfully Chocolate Lyn Lee thinks this char kway teow stall serves up noodles with the best "wok hei" (literally, breath of the wok, in Cantonese). And I just might have to agree.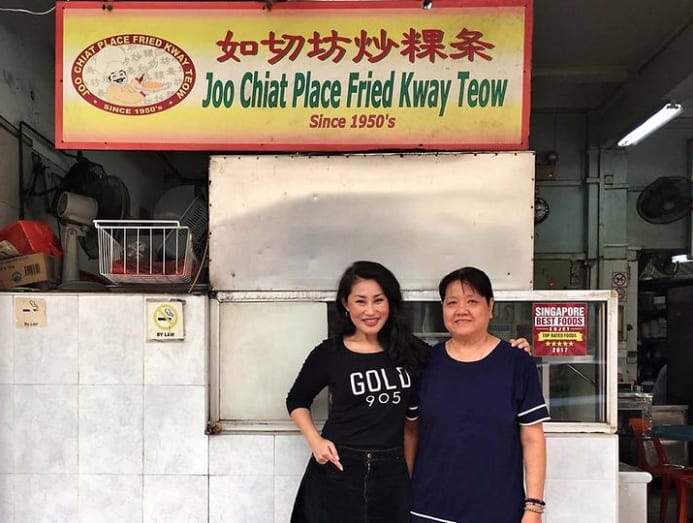 Joo Chiat Place Fried Kway Teow has a tasty heritage that goes back to the 1950s, when they began hawking their family recipe in the neighbourhood. They've since settled at Dong Cheng Eatery and the stall is now run by Ms Ling, who told us she's taken over frying duties from her old man, who had to retire.
I ordered two S$4 portions of char kway teow from her – one black (with sweet dark sauce) and one white (sans dark sauce), and both with everything, including chilli. In a flash, she tossed up the noodles in a large wok that looks wonderfully seasoned from decades of use. And therein lies the secret to a good wok hei – that and a skillful handling of the fire so that the heat lends an intense smokiness to the noodles and locks in all the flavours without burning them.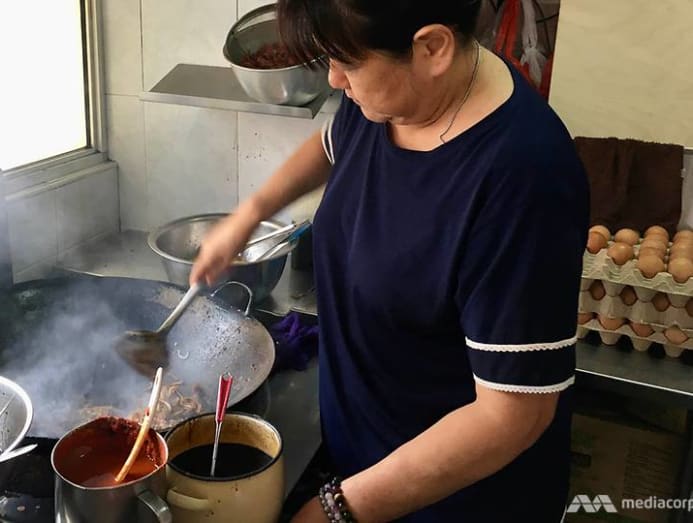 So does Joo Chiat Place Char Kway Teow serve up the best wok hei? Well, it certainly has the most wok hei I've had the pleasure to encounter in a plate of char kway teow. The aroma hits you first. Then, as you take your first bite, that wonderfully complex, charred flavour blankets your tastebuds.
Surprisingly, I preferred the black version despite usually sticking to the white version. The sweet, heat-caramelised dark sauce plays beautifully with the slight bitterness of the char, the umami savouriness of the light soy sauce and the spiciness of the chilli sauce.
While the noodles are lightly slicked with oil, they aren't cloyingly greasy. Each glistening strand bears the sear marks of the wok, as do the abundance of ingredients like egg, cockles, Chinese sausage, sliced fish cake and bean sprouts. Each time my chopsticks picked up a crispy little nugget of lard, it was like winning the lottery.
This is a solid plate of char kway teow that is best eaten hot, straight out of the wok, as it tends to get dry and claggy if left out for too long. I'm not sure if I'd recommend it for takeaway, but then again, several customers did.
One customer, however, had it right and got the best of both worlds – after devouring a freshly fried plate, he ordered several extra packets to take away.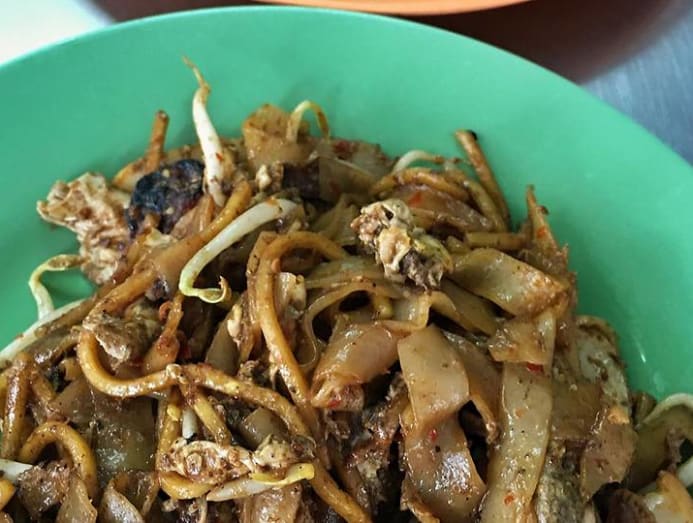 "They really deserve more recognition," was this gentleman's parting shot to me. And indeed, they seem to have been flying a little under the radar, so perhaps it's now time for them to step into the spotlight. Certainly, at a reasonably-priced, generously-portioned S$4 or S$5 per plate, Joo Chiat Place Char Kway Teow is worth your attention.
Joo Chiat Place Fried Kway Teow is located at 59A Joo Chiat Place, Singapore 427783. It's open daily from 10.30am to 8pm. Catch Makan Kakis with Denise Tan every Thursday from 11am on GOLD 905.