Best eats: Famous Little India chapati and keema has a second branch
In this week's Makan Kakis, Gold 905 DJ Denise Tan discovers that Azmi Restaurant, aka that famous 'Norris Road chapati', has a sister eatery at Dalhousie Lane, and that minced mutton curry is the perfect complement to their unleavened flatbreads.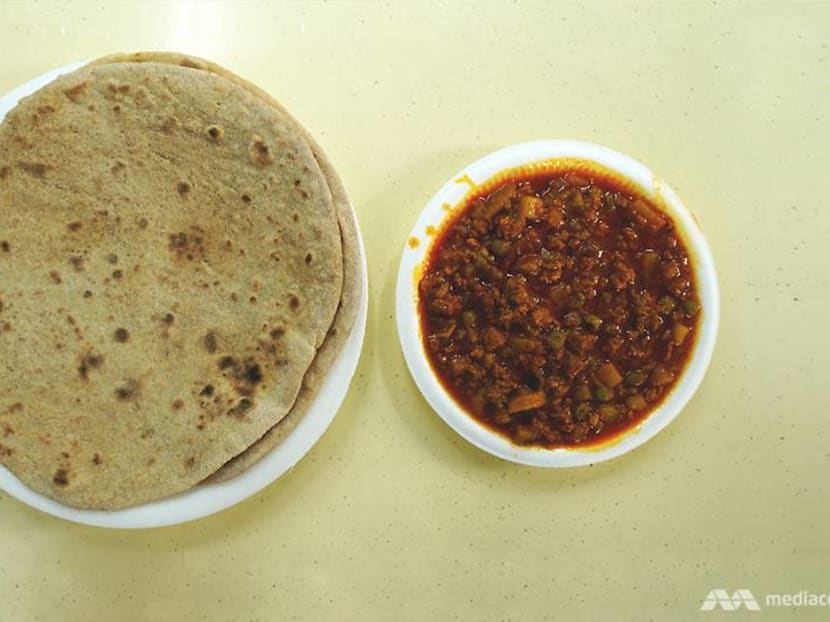 A conversation the other day at family lunch had the table divided over Indian flatbreads. I love the full-on flavours of prata and thosai, but some older relatives swore their allegiance to chapati, saying nothing beats a freshly-made, unadulterated roti hot off the griddle.
Not having a lot of chapati experience to go on, I decided to make it my next makan mission to hunt down some of the best in Singapore. I needed to understand the appeal of something I had always thought was a bit plain, compared to its more flavourful cousins.
In this week's Makan Kakis, Gold 905 DJ Denise Tan discovers that Azmi Restaurant, also known as the famous "Norris Road chapati" has a sister eatery at Dalhousie Lane – and their minced mutton curry is the perfect complement to their unleavened flatbreads.
After several urgent text messages, a night of Googling and an intense discussion with a foodie friend, I had narrowed my search down to just one place. Said friend had admitted, on days her family may be too tired or pressed for time to make their own from scratch, a quick drive-by and pick-up at Azmi Restaurant was truly the next best thing for excellent unleavened flatbread.
As most heritage hawker stories begin, Azmi Restaurant was started by the grandfather and father of Bilal Ahmad and Abuzer Alam. The brothers' family was originally from Lucknow, the capital of Uttar Pradesh. Their grandpa, Iftekhar Ahmad came from the Northern Indian state to Singapore and, together with his son Intezar Ahmad, set up his now legendary Little India eatery in 1960, which is still in business at the same location till today.
Found on the corner of Serangoon Road and Norris Road, the majority of their customers know it as Norris Road chapati. The original and go-to place for fresh, handmade chapati, this 60-year-old institution has since expanded to meet demand.
The brothers welcomed me at their second branch, which has been open for just over a year, at Dalhousie Lane, off Clive Street. Elder brother Abuzer Alam said: "Not many people know about our second restaurant yet, but everything here is made the same as at Norris Road".
Taking pains to explain the name of their two outlets, the third generation duo informed me that Azmi isn't so much a "who", but rather, a "where". Azamgarh is the district their family is from in Uttar Pradesh and anyone from there is known as Azmi.
An everyday staple in Northern India, the brothers assured me that their chapati is made traditionally, exactly the same way their ancestors did. "We never add honey, milk or oil. We only use only wheat flour and water. And some tricks we learnt from our elders," explained Abuzer Alam.
Both brothers starting learning to make chapati from scratch when they were in their mid-teens and between them, are passing on the skills to their three sons. Abuzer Alam said confidently: "Our sons will take over the family business, no question".
From grandfather to father, to the brothers and now to their sons, the future of Azmi Restaurant is entwined with heritage and family. I asked if there was a chapati-making competition, who in the family would win. Without hesitation, the brothers replied: "Our grandfather, of course!"
Their respect for their elders was evident – experience always wins. And experience is what they are trying to build up, especially where those "tricks" are concerned. They have secret family techniques to making and cooking the chapati.
From what I observed, small, even balls of dough were plucked from a large batch in a tub, rolled between palms then flattened into liberally floured discs. A sizeable stack stood ready and the chapati were only placed on the hot tawa (large, round griddle) to cook when an order came in, so they could be served hot and fresh.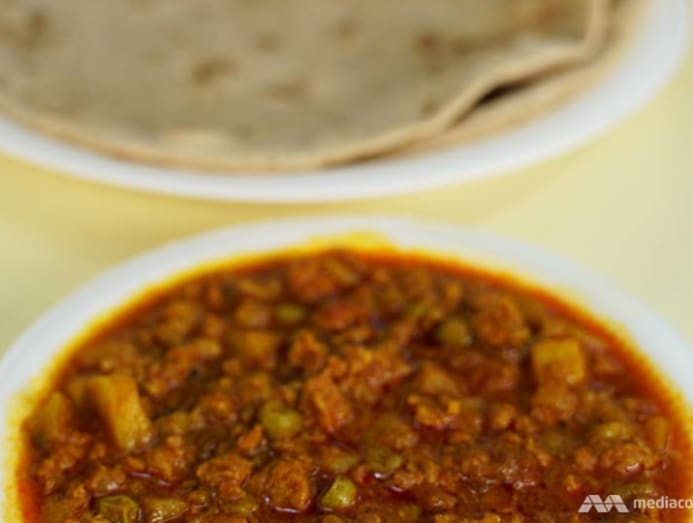 Along with the large variety of delectable meat and vegetable dishes lined up in rows behind their glass display, I knew I was in for a real treat. But what to pair with my chapati?
The younger of the two, Bilal Ahmad, who joined the business more recently in 2000, rattled off a long list for me to choose from, including whole mutton bone (S$5), butter chicken (S$4.50), their Chinese-inspired black pepper creamy chicken (S$4.50), Tenggiri fish curry (S$3.50), as well as vegetable sides like chana masala (S$2 chick pea curry), cabbage, lady's fingers, mixed dhal (lentils) and potatoes with green peas (S$1.50 each portion).
My mind reeling from the sheer volume of choices, I asked him for their most popular chapati combination. It turned out to be mutton keema (S$3.50), a dish of curried minced mutton and peas. When I asked why, he answered honestly: "We don't know, but it started with our grandfather then our father, so we follow and serve what our customers want the most".
For the princely sum of S$5.50, I had myself a hearty meal consisting of two chapati (S$1 each) and plateful of mutton keema. The brothers recommended I include a mango lassi (S$3) to go with my meal and to use my hands to eat the traditional way. I was more than happy to oblige and employed what they described as the tear-dip-scoop method.
Tearing off a piece from the chapati, I dipped it in the saucy keema, scooped up some minced meat and peas, and popped it all into my mouth. Delicious. The magic was really in the contrast of the two elements. The chapati had a very clean, neutral taste that complemented the robust flavour of the mutton keema perfectly.
It was hard to believe that just wheat flour and water had produced such a light and fluffy flatbread. Some food historians have noted that chapati might have been created by travellers who needed something portable to transport their curry, without the need for separate utensils.
Indeed, the chapati, with their hollow centres, reminded me of rounded handbags. I was tempted to perform a capacity test by pouring keema into one airy pocket, but don't worry, I didn't play with my food.
While it had been fun to watch the chapati puff up with steam on the griddle then slowly deflate, the larger-than-my-face discs were much more fun to eat. Tender to tear but with a good chew, the lightly golden chapati was toasty from the griddle and attractively decorated with charred brown spots, which added a slight smokiness to the otherwise delicately-flavoured bread.
Soft and flocculent on the inside, the 100 per cent oil-free chapati had a finely grainy outer texture and a gentle dusting of flour. The purity of the ingredients and super-simple recipe made for a truly healthy and wholesome dish that felt easier to digest. The brothers even claimed their chapati was "good for heart patients and those with diabetes".
In fact, it was so healthy, it felt good to add a little naughtiness into the mix. This, of course, came in the form of the rich, aromatic mutton keema. Together, the chapati was a blank canvas and the keema the paint, creating a combination that was pure culinary art.
Minced precisely to their specifications by the same long-time meat supplier their grandfather used, Abuzer Alam revealed that the mutton was added last of all in a drawn-out cooking process that took two to three hours. "We use a lot of spices and a slow fire. Our mutton keema has to be cooked for a long time."
The minced meat sat saturated in a tomato gravy that was a delectable burnt orange colour. Its spicy fragrance tickled my nose, along with the distinct, but not overwhelming, aroma of mutton. Boasting a fantastic meat-to-fat ratio, the minced mutton was tender and succulent, accompanied by the snap and pop of green peas and the lush velvetiness of finely-diced potato. 
From its gentle chilli kick, to its powerful seasonings of garam masala and other secret herbs and spices, to its caramelised sweetness from onions and green peas, Azmi Restaurant's mutton keema was a creamy triumph of sumptuous, layered flavours.

Meanwhile, the chapati was a textured tote for all that luscious gravy, conveying marvelous meatiness from plate to mouth. In my opinion, everything was best eaten hot, but chapati are some of the most hardy, hard-working breads around. 
They keep well and can be frozen for longer periods, or kept in the fridge then beautifully revived at home from room temperature. Simply sprinkle lightly with water and reheat in a dry frying pan till they puff up again, flipping after a few seconds on each side.
No wonder Azmi Restaurant's takeaway business was just as brisk as dine-in. But what tickled me the most was noticing staff dressed in other restaurants' uniforms joining the queue for chapati.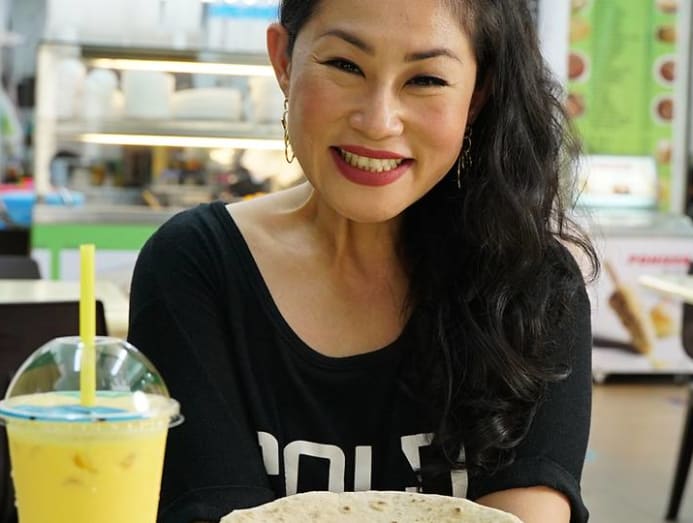 By then, I was beginning to understand a little of chapati's appeal. It's an everyday comfort food, the very heart of the family kitchen and home life. Its strength lies in being plain and simple. As an inexpensive, filling staple, chapati plays a vital supporting role to flavoursome curries without interfering with the taste.
It wasn't just about the chapati, though. Besides their mutton keema and other curries, Azmi Restaurant also had chicken and mutton biryani (S$6 and S$7, respectively), fried chicken (S$4) and a whole snack selection of curry puffs (50 cents each) and samosas (S$1 each) on their halal menu.
In between sips of the recommended mango lassi, I plotted my next return to try more of their dishes. The yogurt-based fruit drink was just the right complement to the spicy keema and chapati. Cool, sweet and tangy, it marked a refreshing end to a very satisfying meal.
The short hour I spent at Azmi Restaurant had me thinking about time: The time-honoured tradition of chapati-making brought here from Uttar Pradesh, the 60 years this family have spent building up their reputation here in Singapore, the time and care they put into creating their signature dishes daily and the continuation of time into the fourth generation and beyond.
Keeping it in the family has been such a great source of pride for the brothers. With their elders behind them and their sons waiting in the wings, they have big plans to open more restaurants across the island, keeping Singapore well-supplied with chapati for a long time to come.
Azmi Restaurant is located at 2 Dalhousie Lane, Singapore 209671. It's open daily from 11am to 11pm. Catch Makan Kakis with Denise Tan every Thursday from 11am on GOLD 905.