From nasi ulam to mochi muffins: Really good food you can order via Instagram
Yes, everyone and their best friend are selling Basque cheesecakes and brownies, but these guys are raising the bar among home-based food purveyors.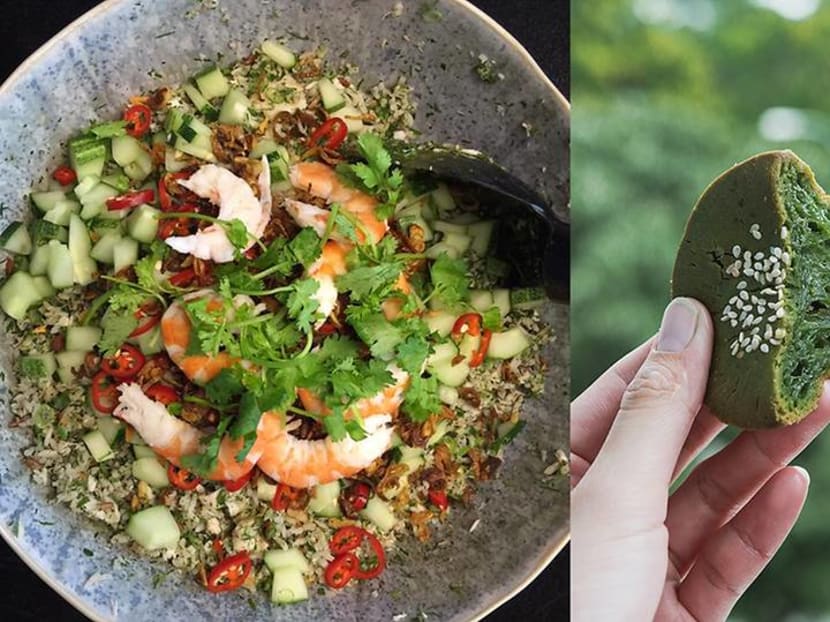 For generations, peddling food from home has been a means for Singaporeans to make an income with few or no overheads. 
But as anyone who has waited in a virtual queue for a brownie can attest (hi, Whiskdom), the coronavirus outbreak has created a whole new market of home-based sellers and buyers. 
Here are some of our picks for the next time you're feeling hungry.
SEKEL KITCHEN'S ABACUS SEEDS AND NASI ULAM
During the two-month Circuit Breaker, filmmaker and writer Patricia Chen found herself delving into her family's heritage dishes for little other reason than that she had time on her hands.
"I am never one who can sit still. My aging parents had stopped cooking, which is a big thing in my household, so one of the first things I did when we got locked down was send them vacuum packed foods that I'd marinated so that they could steam it and have a nutritious meal," she explained.
Their daily phone and video conversations quickly turned to food and how Patricia might cook the proteins she'd sent differently. 
"This was such a good thing because it diverted my parents' attention from their physical ailments, which had dominated most of our conversations. So I said, 'why don't you teach me our traditional dishes over video, and I can cook it and leave it at your door?'"
At the time of writing, Patricia's waitlist for dishes like nasi ulam, Hakka abacus seeds, yong tau hu and ginger chicken in homemade rice wine is four months long. And the wait is worth it. 
Her abacus seeds (think of them as yam gnocchi) are the best we've sampled, with an irresistibly chewy bite and lots of flavour thanks to plenty of minced pork, sliced black fungus, dried shrimp, squid and mushrooms. 
The nasi ulam, a true labour of love requiring hours of slicing innumerable herbs to fine-haired strands, is also a study in balance of flavour and dedication to a vanishing craft.
SUGURU HOME DINING'S JAPANESE DISHES
For five years, Desmond Heng ran a successful HR agency supplying part-time staff to hotels in Singapore. 
The premise is simple yet undeniably appealing. Desmond imports premium ingredients such as Bafun and Murasaki sea urchin and Hokkaido scallops from Toyosu Market in Tokyo, and serves them on beds of chilled truffle-scented somen.
He also sells sides of soft-cooked eggs topped with marinated chum salmon roe or more coral tongues of sea urchin. Jesslyne Lee and Lim Han Song, employees from his HR company, work alongside him in his home kitchen.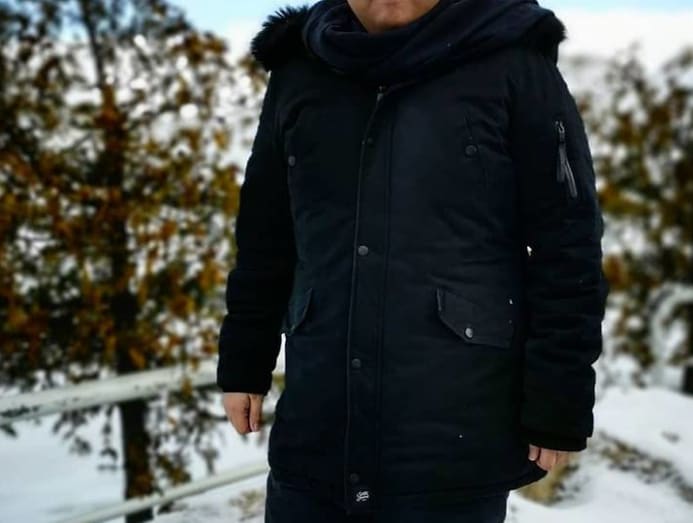 Reviews of his offerings have been suitably rave. While the flavour-saturated dishes are simple, they feel like special treats thanks to the swimmingly fresh Japanese seafood. And at prices starting from S$28, they are relatively affordable luxuries too.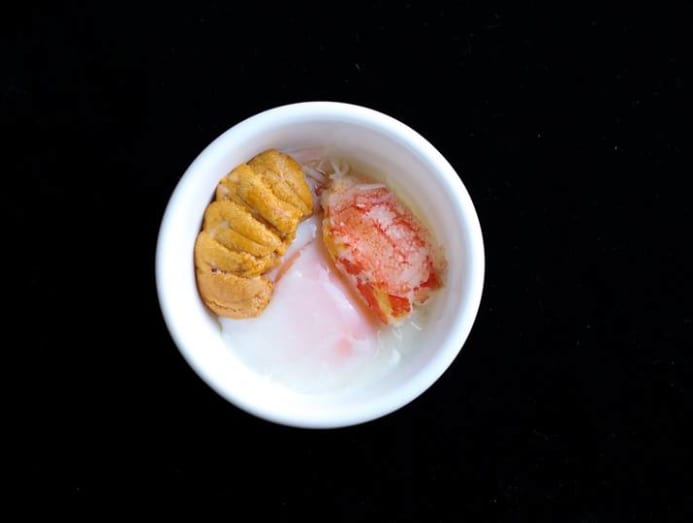 LEVELLED'S DESSERT BOXES
Working from home during the circuit breaker gave operations manager Michelle Tan plenty of time to indulge in her favourite hobby: Baking. She'd spent over a year perfecting her caneles – delicate Bordeaux pastries defined by a crackly caramelised shell and custardy brandy-spiked insides – and fudgy filled brownies.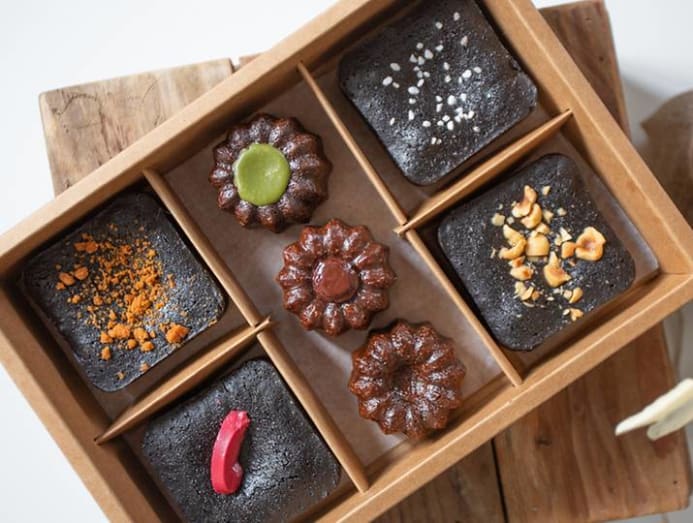 Each week, the couple makes about 50 pastry boxes filled with a trio of caneles and a quartet of brownies. Orders are taken online on Tuesdays and delivered on weekends.
Since they established the business in June this year, the couple have sold more than 600 boxes. They still work full-time for their employers (Cheong is a qualified barista and sales and relationship manager for a local coffee wholesaler) and run Levelled on the side.
Levelled's dessert boxes sell out in minutes when orders open at 8pm on Tuesdays, so should you be quick enough to score a box, expect flawless caneles perfumed with dark rum and vanilla, or in seasonal flavours like rose and calamansi, and Manjimup black truffle. 
The brownies – sticky, chewy, and delectably dark – are filled with the likes of cookie butter, Ovalmaltine and peanut butter and jelly.
TIKY MOCHI MUFFINS AND CUPCAKES
After folding her online clothing store in 2018, Kyer Say turned her attention to baking her favourite treats: Mochi muffins (chewy mini cakes made of glutinous rice flour) that she'd enjoyed on her regular trips to Taiwan and Japan. By 2019, she had perfected the recipe and began selling them to friends.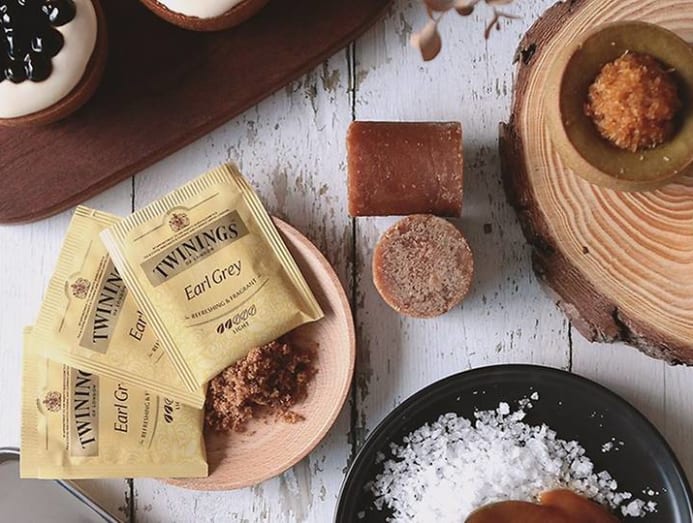 In February 2020, her husband Juzantino Junaidi, a cabin crew with Singapore Airlines, realised that the pandemic would severely affect his income in the coming months. "So he told me now's the time to really get this business going, especially since no one else is selling mochi muffins," said Kyer.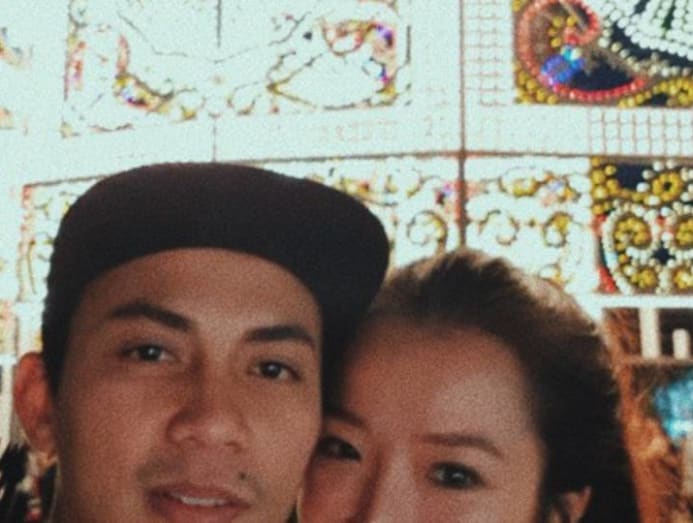 Juzantino took photos of his wife's creations and posted them on his social media platforms. "That first day, I got one sale, which grew to 10, and by the power of social media, the business took off," she chimed. 
Since February, the couple have sold about 20,000 mochi muffins and cupcakes in flavours like chocolate chip, matcha, salted caramel and blueberry cream cheese.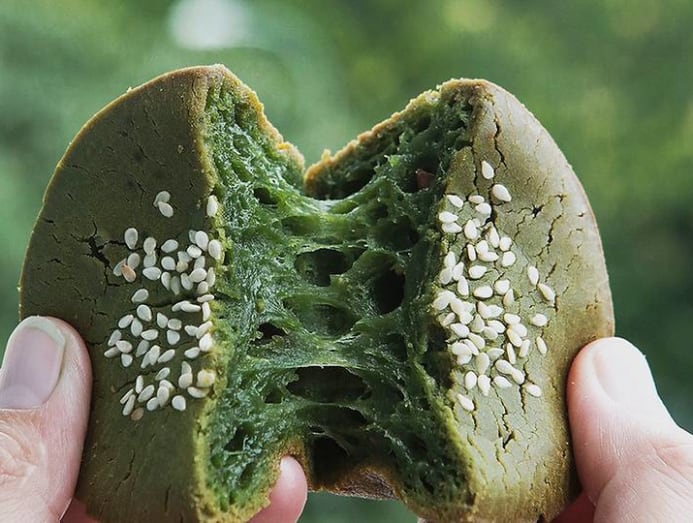 The pretty mochi confections boast thick crusts with faintly chewy centres; the cupcake versions are topped with silky buttercream. The couple makes 30 boxes a day, from Wednesday through Saturday. Orders open at noon every Sunday on their website and are wiped out within 15 minutes. Things are going so well that they are currently looking for a commercial kitchen in order to expand production.