Best eats: Oyster omelette, beef hor fun and excellent zi char at Far East Plaza
Foodies are calling Maddie's Kitchen the best zi char place in the Orchard Road area – and it gets a solid thumbs up from GOLD 905 DJ Denise Tan in this week's Makan Kakis installment.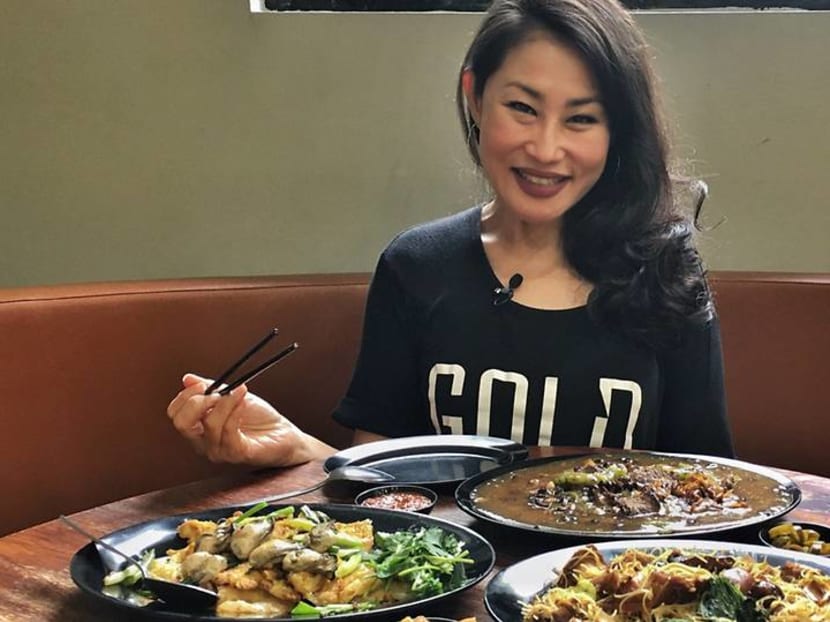 Say you're walking along Orchard Road and the craving for hor fun (fried broad, flat rice noodles) strikes. Aside from run-of-the-mill food courts, where can you go for an excellent meal of zi char favourites?
Some say Maddie's Kitchen is the best zi char you can get in the Orchard Road area – so GOLD 905 DJ Denise Tan checked it out in this installment of Makan Kakis to find out if it's true.
This literally happened to my Gold 905 Makan Kaki, owner of Picnic Food Park and creator of Omakase Burger, Cheng Hsin Yao and his friend from out of town. Fortunately he already knew of one place he could recommend. A place that many fans are calling the best zi char you can get in the Orchard area.
Zi char literally means "cook and fry" in Hokkien, but also refers to casual Chinese stalls serving home comforts like rice, noodle and other dishes. And these are exactly what you'll find in delicious array at Maddie's Kitchen.
Tucked away behind clothing boutiques, game shops and hair salons in Far East Plaza, this hidden gem has only been open for about a year and a half, but business has been so brisk that they've had to relocate from a small unit on the fifth floor to their current bigger space on the second floor.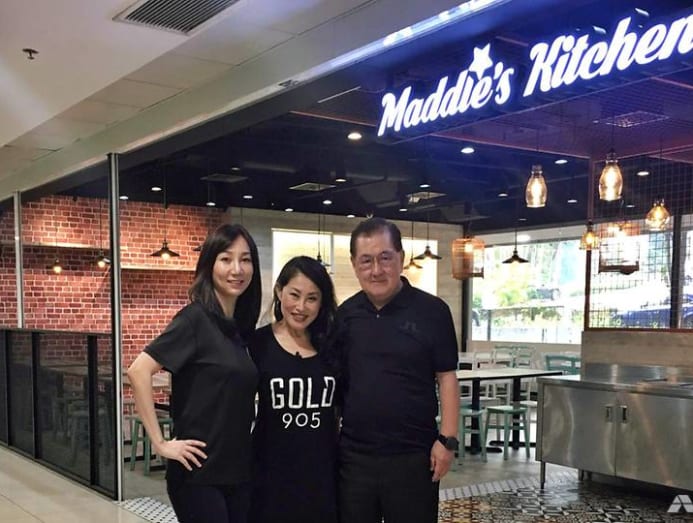 Opened in July 2018 and named after a beloved family member, Maddie's Kitchen is all about family. Owner and chef Seoh Mui Leng has the energy and looks of someone years younger, so I was surprised to discover she's actually the mother of grown-up boys – her first son is currently in NS and her second son will enlist next year.
She explained that after being a stay-at-home-mum for the past 20 years, honing her culinary skills by cooking for loved ones, it was her family who really encouraged her to start the restaurant because they love her food so much.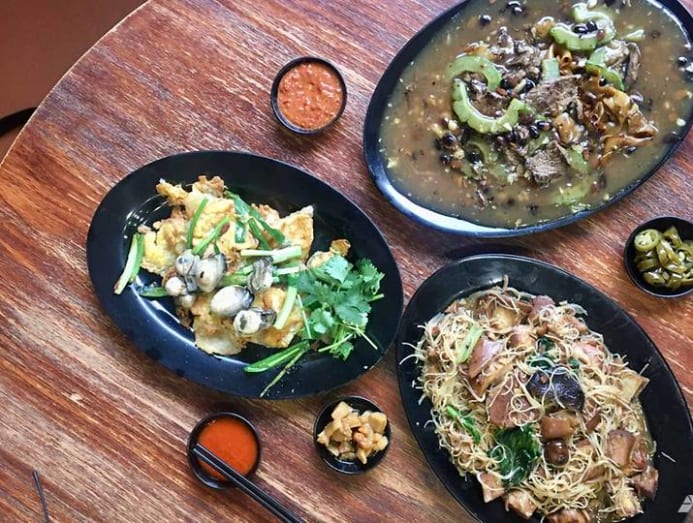 So with zero F & B experience, a lifetime's worth of home-perfected recipes and the support of her husband, Mui Leng decided to give the restaurant business a go. Her father-in-law Danny Ng (now retired from his printing business) would help with front-of-house, chatting with customers and also looking after the welfare of the staff, who come from all over the region – China, Vietnam and Malaysia. Even her sons chipped in when the need arose.
What happened next surprised them all. After a slightly wobbly couple of months, Maddie's Kitchen became a sell-out success. Astonishingly, without them spending a single cent on publicity or skimping on quality. What started as a three-dish lunchtime endeavour expanded to a full dinner menu, which then expanded to an all-day-dining zi char experience, as word of mouth spread quickly.
But what exactly on Maddie's Kitchen menu has everybody talking? Mui Leng was quick point out her best-sellers: Curry pork chop rice set ($4.80 with chap chye and fried egg), their signature seafood soup ($8.80 with rice or noodles) and white bee hoon ($6.80 for a small portion with prawns and lala).
These were the only three items on the menu when she initially opened for lunch service. But when the crowds kept growing, she knew the menu and business hours could be expanded, too. Following this learning curve, albeit a steep one, the first-time restaurateur seemed to have hit on a winning formula. She follows one simple rule of thumb: Serve only things she personally enjoys and that are harder to find of good standard in Singapore.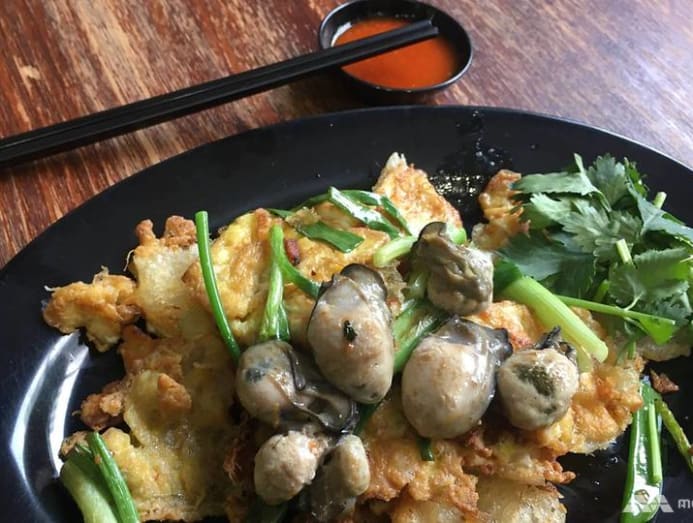 I asked if she's had to take things off the menu because they just weren't popular with customers. Nope. Mui Leng's dishes really must be phenomenal then. All 54 of them. For the sake of my waistline, I needed to drastically narrow down my options, so I asked her what dish she's proudest of. "Oyster omelette. It was the first dish I put on our dinner menu," she replied immediately. And thus began my gustatory and olfactory odyssey.
Oyster omelette, or orh jian in Teochew, is easy to get wrong, which means a lot of work went into getting hers right. I'm astounded this home-cook has managed to produce a dish worthy of any renowned hawker stall. It's very crispy from the judicious amount of starch added to the beaten egg, extremely fragrant and beautifully adorned with fat, juicy oysters.
Mui Leng told me it was her father's favourite dish and she grew up enjoying it with him. Also, it was on a family vacation in Hokkaido where she discovered the joys of enormous sashimi oysters and was inspired to incorporate them in her dish. The oyster omelette at Maddie's Kitchen gives you perfect proportions of crispy starch, fluffy egg and large, fresh oysters she sources from Korea. Shiny emerald straws of spring onion and coriander add an astringent freshness and the accompanying chilli sauce cuts through the oil with its spicy tang.
Throwing caution (and health) to the wind, I followed up with a heart-stopping plate of ter kah bee hoon or pig trotter vermicelli ($10.80 for a small portion). This classic Hokkien dish was made to exacting standards according to a recipe from Mui Leng's mother. Although many use canned meat for convenience, everything at Maddie's Kitchen was braised from scratch. Fresh, good quality trotters were thoroughly washed and plucked clean of any bristles by hand, before being braised in a broth redolent with the fragrance of five-spice powder, soya sauce, oyster sauce, top grade dark sauce and umami earthiness from quality, dried shiitake mushrooms.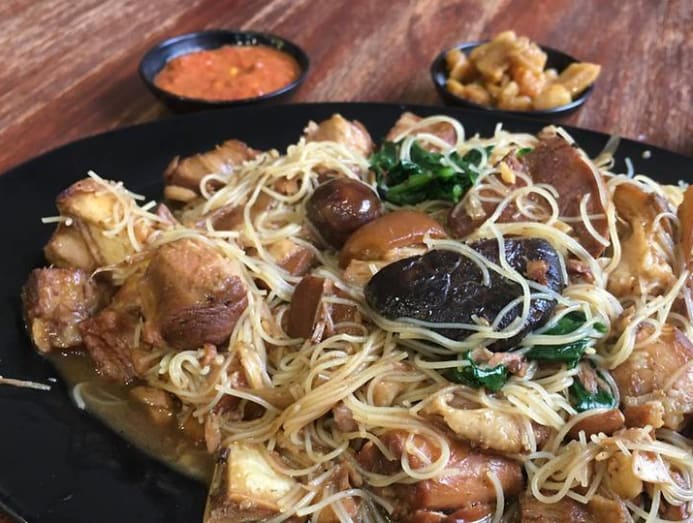 The completed dish was heady, aromatic and awash with the lard-thickened braising broth. Chunks of fall-apart-tender pork mingled with jiggly, gelatinous bits of skin and plump shiitake mushrooms, while the bee hoon was the perfect conduit for soaking up all that lip-smacking gravy.
This intensely decadent pig trotter bee hoon was catapulted off the charts when I greedily (some might say unnecessarily) accessorised the dish with crispy nuggets of deep fried lard. As if for consolation, a few scattered green leaves of chye sim swam in the silky pool of porky goodness. But these also add a crunchy dimension to the dish, a respite from all the richness, as do the vinegary green chilli slices you can load up on at the condiments station.
Wok hei (breath of the wok in Cantonese) was what the pig trotter bee hoon shared with the next dish I tried – beef hor fun – except here, the delectable smokiness was even more amplified. That distinctive char permeated every strand of noodle, singing through a sauce that hits you like a tidal wave of meaty flavour.
Mui Leng told me that the beef hor fun's intense wok hei was perfected by one of their Malaysian cooks, who used to sell char kway teow back in his hometown. He then taught the others how to create that same charred flavour at Maddie's Kitchen. You literally saw tasty char marks seared across every ingredient in the dish.
This exemplary beef hor fun was elevated by their choice of meat. Instead of cheap cuts over-tenderised to mush by cornstarch, they used generous slices of tenderloin that imbued the dish with a fresh, beefy flavour. An underlying savoury funkiness came from the fermented black beans they used, which Mui Leng said are of a better quality – not too salty, but very fragrant and intense in flavour.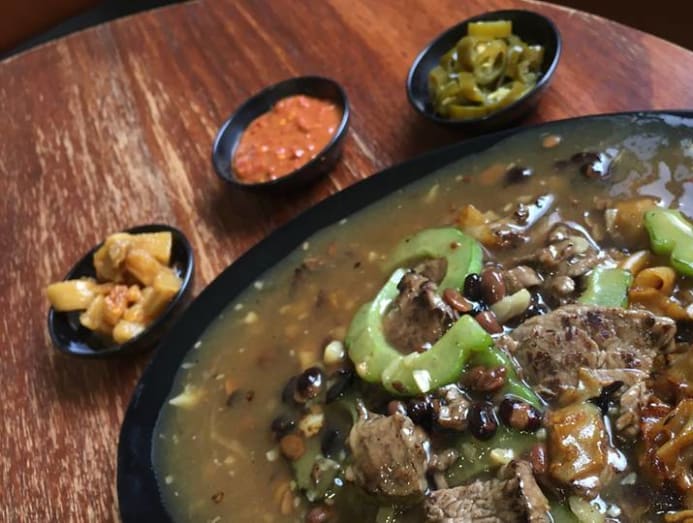 The first thought that sprang to mind when the platter arrived was: "That's a lot of sauce." A mound of beef, black beans and bittergourd rings seemed to float on an enormous lake of garlicky gravy. But I was mistaken. That was exactly the right amount of gravy this dish needed! A gentle prod of my chopsticks and burnished brown swathes of rice noodles revealed themselves like sunken treasure. Super-absorbent sunken treasure.
I told everyone there's no way we could finish the whole plate – and I was mistaken yet again. Enabled by the moreish sambal belacan chilli sauce, the entire plate was slurped clean. I don't know who was more shocked when I immediately ordered another portion (for takeaway). Understand though, the power of this beef hor fun. The wok hei, the noodles, the succulent beef, the garlic, the whole black beans, the bittergourd that balanced salty, smoky and funky with a welcome hint of bitter-sweetnness – every element was thoughtfully considered and skillfully executed to produce a satisfying and addictive dish.
To Mui Leng and her family, seeing their customers return again and again to eat with their families was the best feedback. Proud father-in-law Mr Ng gave me his perspective on the success of Maddie's Kitchen, "It's her passion. If you're not doing it for bread and butter, 50 per cent of the battle is won." She in turn said her father-in-law's help was a huge part of that success, as was the support from her wide network of friends and family.
But the proof is in the eating and by golly, everything was so good to eat. Visit Maddie's Kitchen and you'll experience why: Generous portions, quality ingredients, great prices. "Restaurant food at food court prices," was how Mui Leng put it. "I give good stuff, only what I would give my own family." And when you find yourself returning to Maddie's Kitchen for the third time in a week, it sure feels like home.
Maddie's Kitchen is located at #02-10/11/12/13, Far East Plaza, 14 Scotts Rd, Singapore 228213. It's open daily, 11am – 9pm. Catch Makan Kakis with Denise Tan every Thursday from 11am on GOLD 905.