12 best pizza places in Singapore: Cheeseburger-style, classic Italian and a hawker stall
Singaporeans really love their pizza – these are the joints to get a slice (or two) of the action.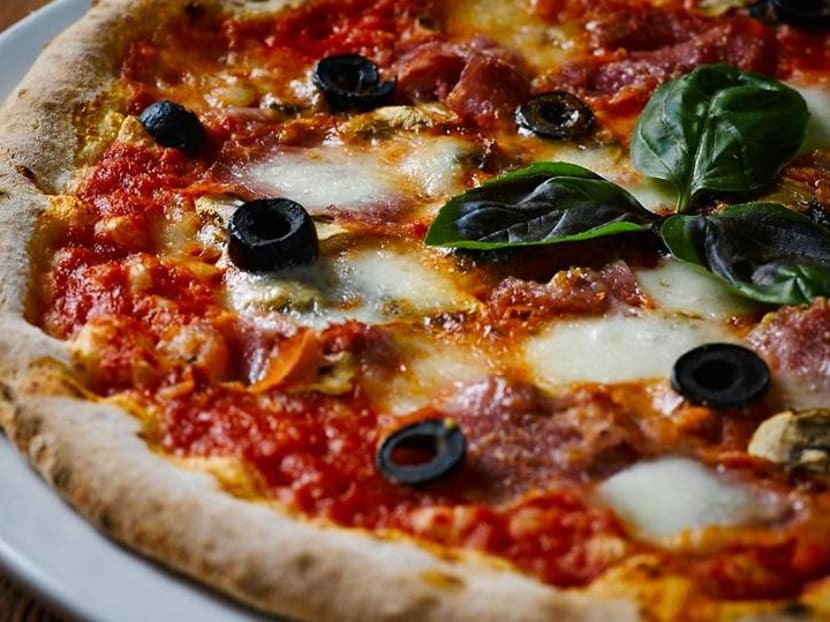 Our adoration of pizza goes back to a sepia-tinged time when Shakey's Pizza, Pizza Hut and Milano's Pizza were the only pizza parlours that Singaporeans wanted to eat at.
Fast-forward a couple of decades and Singapore's pizza scene remains strong and diverse. These days, we're all for pizzas with slow-fermented crusts crisped in brick ovens and topped with top-notch ingredients.
Our tastes may have changed, but our appetites for this iconic Italian standard remains as robust as ever. So whether we're craving the bready charms of an American-style pizza or a chewy, crisp crust of the Neapolitan school, these are the places we hit up.
ACQUA E FARINA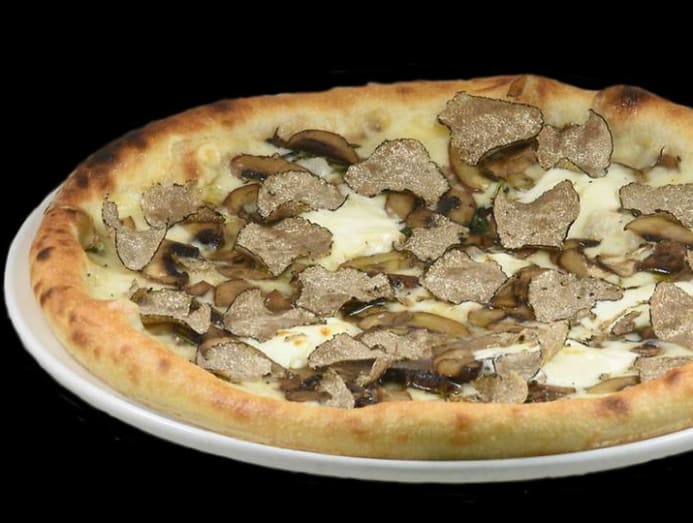 With a name that translates to "water and flour", it's no surprise that the pizzas at this neighbourhood restaurant are stellar. In particular, the Pizza Tartufo (S$27), layered with mascarpone, mozzarella and mushroom, and showered with shaved black truffles. The Pizza Diavola (S$25), with pork salami and chillies, is an excellent choice, too.
AMO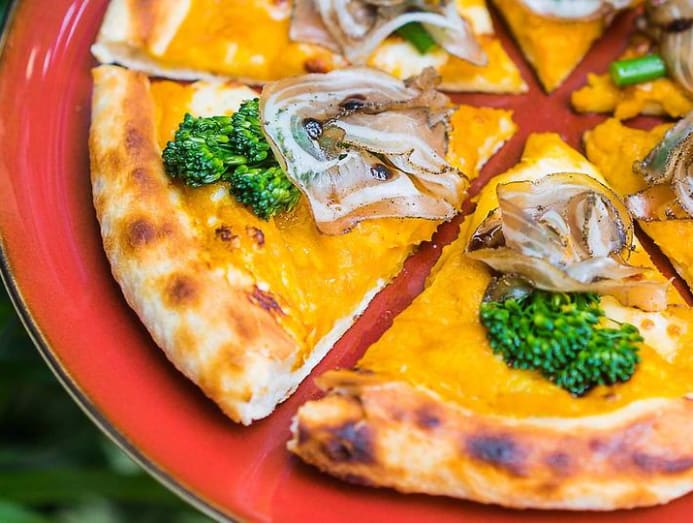 Chefs trained in a pizza academy in Italy and thorough sourcing of the most suitable types of flour have translated to crusty, craggy pies with deliciously airy clefts within. Purists will appreciate the Margherita DOP (S$26), judiciously topped with buffalo mozzarella, San Marzano tomatoes and basil. Avid gourmets, however, usually reach for the insanely tasty Amo Signature (S$32), with bone marrow, wild garlic pesto and anchovy salsa verde.
BLUE LABEL PIZZA & WINE
We're probably showing our vintage here, but we love Blue Label as much for its stone-fired pizzas as for its rocking playlist from the 70s and 80s. Both the space and pies are photogenic, even if the warm lighting doesn't always agree. Choose from a roster of expertly crafted pies anchored by a tasty slow-ferment base. When in doubt, go for the J-Dog (S$25), with pork sausage, bacon, pepperoni, jalapeno and red sauce. The Travis Supreme (S$33), with ground chuck, special sauce, and cheddar-bacon melt on a sesame crust (you got it… a cheeseburger pizza!) is pretty great, too.
CICHETI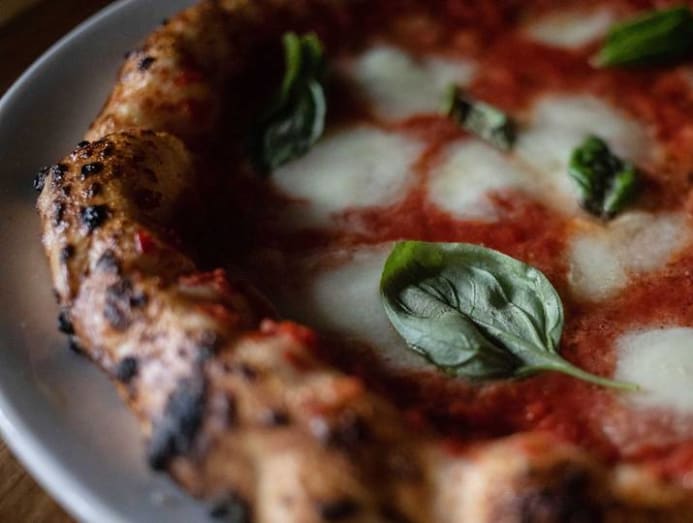 Four simple ingredients – Caputo 00 flour, fresh yeast, salt and water – and three days of fermentation go towards creating these impeccably light and crusty pies. Add to that tomatoes milled by hand to create a sweeter red sauce base and you get the reason why folks have been crowding this joint since it opened in 2013. The simplicity of flavours is best enjoyed in the Margherita Di Bufala (S$20), topped with little else but bubbly buffalo mozzarella, that utterly scrumptious tomato sauce and fresh basil leaves, though we're told the Pollo (S$25), with almond pesto, chicken, caramelised onions and Parmesan, is a hit with Singaporeans.
EXTRA VIRGIN
Supple and tender, with just the right amount of chew, and a well-charred cornicione (outer rim), the pizzas here strike a great balance between classic and creative. This is the home of our favourite vegetarian pizza – the Pumpkin & Pistachio (S$24) – dappled with a sweet-earthy jade-hued pesto base, melty chunks of pumpkin and baby arugula leaves. 
JOHN'S PIZZERIA & BAKERY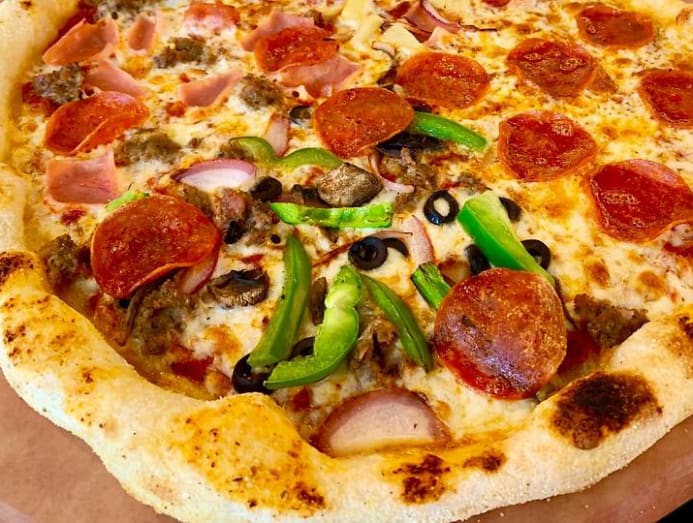 Dense, fortifying pies are the order at the day at this American-style pizza joint. The sourdough-based New York-style pizzas are robust and bready – excellent vehicles for the likes of the Hawaiian (S$29.90), with its thick New York-style tomato sauce, bits of black forest ham, pineapples, red onions, mozzarella and extra virgin olive oil. 
Deep-dish fans will love the super-deep versions here which are as thick as, but sturdier than, those cheese bun slabs at your neighbourhood Chinese bakery. There are also gluten-free pizzas which are spongier than their gluten-full cousins and almost marshmallow-y, but they'll hit the spot if you haven't had a great pizza because you've been avoiding gluten. The pizza-selection is mind-boggling, so it's a good thing John's offers a Four-Way (from S$29.90) that gives you a choice of four pizzas on one pie.
MR KNEADY
Hawker stalls on the second floor of Bedok Marketplace come and go faster than you can ask for a teh o peng siu dai, but Mr Kneady has stood the test of time. Since 2017, this humble bakery has been serving a compact list of simple but satisfying pies with a whole-wheat sourdough crust. The Space Oddity (S$12) is one easy-to-appreciate example wherein the pleasantly chewy dough creates an airy, yielding vehicle for melty mozzarella, salty discs of pepperoni and salami, and lots of tangy red sauce.
With outlets across the island, Peperoni Pizzeria makes some of our favourite, most accessible pizzas. The Proscuitto Di Parma (prices start from S$22 for a nine-inch pie), with slivers of good-quality dry-cured Italian ham and a hearty fistful of rocket leaves on top, is dependably good. When you feel like loading your pie, there's always the option of adding extra toppings, with prices starting from S$3. 
PIZZERIA L'OPERATTA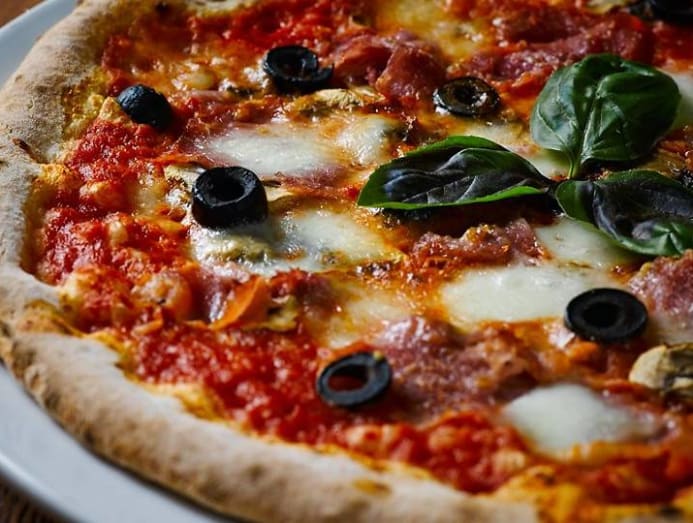 If nothing else, these Napoletana-style pizzas are authentic. Certification from the Associazone Verace Pizza Napoletana means that every ingredient and step that goes into the making of the dough here is exactly as it would be in the motherland. Even the oven is imported from Naples and fashioned from volcanic rocks from the quarries of Mount Vesuvius. The crusts are crisp yet pliable and their toppings all imported from Naples too. Not to state the obvious, but check out the Napoletana (S$18), with tomato sauce, anchovies, olives, garlic, oregano and basil.
PREGO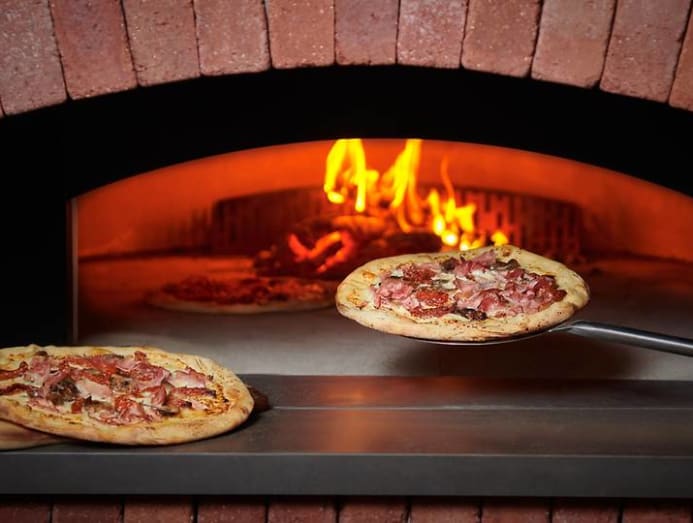 A brick-walled pizza oven at this revamped stalwart turns out some crisp, airy pies anchored by dough made from imported Italian flour. Gather friends, family or fellow pizza lovers (there's plenty of space in the sprawling dining room) and tuck into the signature Prego (S$38), topped with sundried tomatoes, ham, wild and brown button mushrooms. Meat lovers will appreciate the Rustica (S$36), slathered in tomato sauce and strewn with homemade Italian sausage slices, pepperoni, mushrooms, onions and peppers.
www.fairmont.com/singapore/dining/prego
PLANK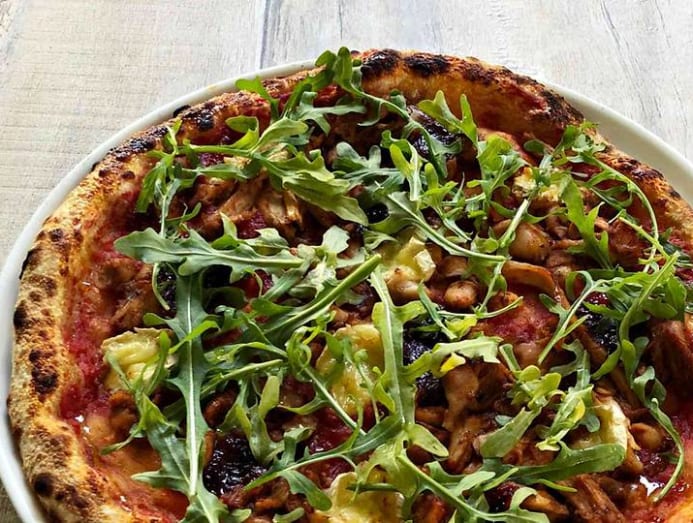 The sourdough pizza bases, hand-stretched and proofed at a precise eight degrees Celsius over 48 hours, make all the difference to the pies here. Pillowy within, crispy without and kissed with the barest tang, the pizzas are numbered rather than named to reflect the fact that this isn't a traditional Italian pizzeria (it's owned by the folks behind Baker & Cook). Not that its provenance matters since the offerings like the 4 (S$25), topped with tomato sauce, pulled barbecued chicken, cranberry compote, bits of melty camembert and fresh rocket leaves, are just divine. In fact, this particular pie reminds us of Christmas.
PUBLICO RISTORANTE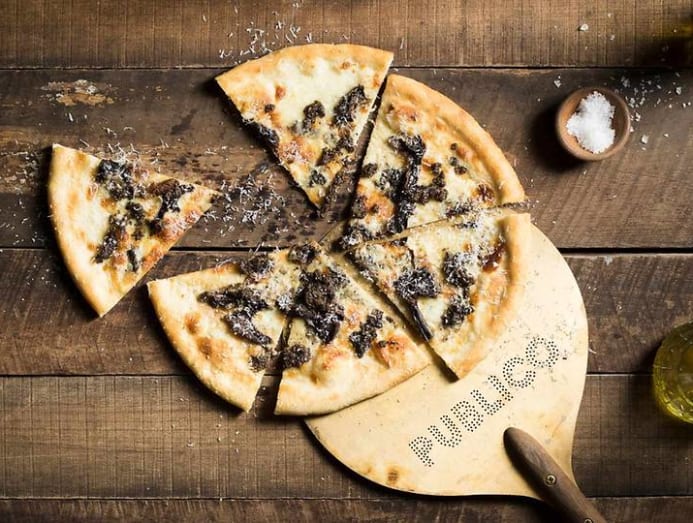 There are pizzas galore at this buzzy riverfront spot, including options like the metre-long Al Metro (S$90) for which diners can select three flavours to go on top, or a carbonara interpretation called Griscia (S$25), crowned with a rich blend of mozzarella, cream, guanciale (cured pork jowl) and grated pecorino. But people like what they like, so the Tartufata pizza (S$26) is always in fashion here. Its merits: Light, blistered crusts coated with mozzarella, fragrant black truffles, porcini mushrooms, smoked scarmoza and truffle oil.