Earthy, smoky eel and autumnal root veggies under a delicate cracker at Preludio
Look past the monochrome theme at this brand new fine dining restaurant and the food is, plainly, delicious. Best thing we ate this week.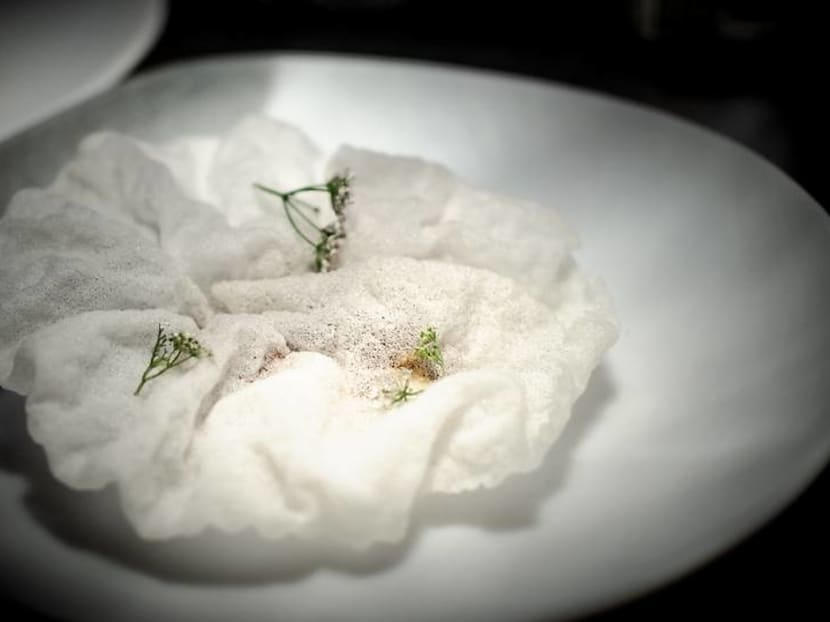 It is often said that we eat with our eyes first – or in this digital age, with our cameras. So when a dish like this, fashioned like an artfully ruffled tulle brooch meant to be pinned to a diaphanous Dior gown, we get a little trigger happy. In that moment, we don't actually expect it to be delicious – it's good enough that it'll make a pretty picture.
So it comes as a nice surprise when we crack into the delicate rice flour cracker to find that it is indeed tasty and hides a mound of autumnal root vegetables and smoked eel. There are pickled wild hyacinth bulbs, Chinese artichokes sauteed in white balsamic vinegar, roasted black trumpet mushrooms, and Jerusalem artichokes cooked in butter and smoked paprika. These are bound in a silky emulsion of egg yolk, mustard and yuzu so it coalesces into a lovely blend of smoke, earth and wholesomeness.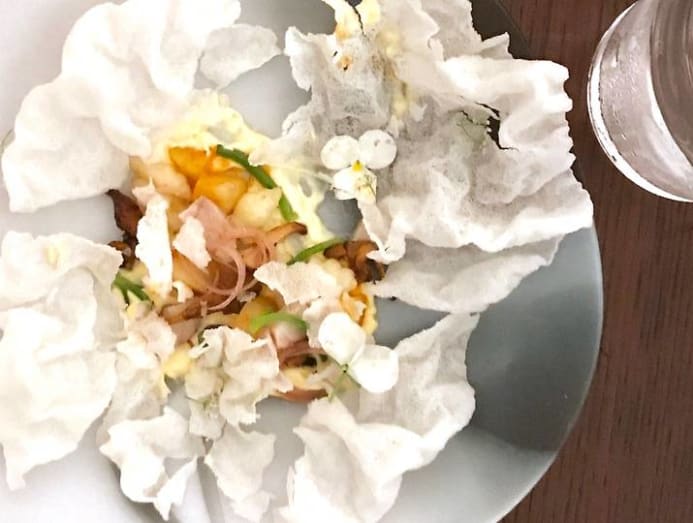 It's difficult to say what kind of cuisine Preludio serves since this new fine dining restaurant labels its food "author's cuisine". The restaurant says that the dining experience will change according to themes designed by Chef Fernando Arevalo. For its debut, he has gone for "monochrome". 
This explains the team's black-and-white outfits and the lovely origami artwork and paper sculptures that adorn the tables. But, to imagine course after course of food in black and white is to roll your eyes and wonder just how creative the kitchen intends to get.
Fortunately, we discover that the premise is rooted in enough creative depth and restraint to ensure that we soon forget there is a running theme and can simply enjoy the well-made food. 
Chef Arevalo, 33, dishes out a procession of courses that veer from modern creations swathed in flavoured foams to comforting European classics like pumpkin agnolotti, which we adored. In this dish, plump pockets of tender pasta are stuffed with a velvety butternut squash filling scented with almonds, lemon, honey and parmesan. At the table, our server drizzles a luscious ribbon of 25-year-old balsamic vinegar, which lifts the dish's warming, nourishing flavours.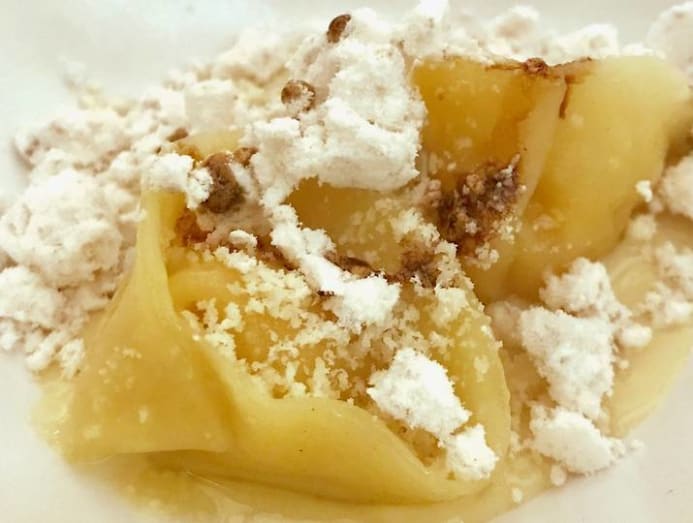 Other highlights of our meal included a dish of roasted bone marrow with fermented black trumpet mushrooms and crisp thyme croutons, capped with a heavenly mushroom potato mousse and a dab of oscietra caviar – the roe of Russian sturgeons. Pairing the meaty, earthy combination of mushrooms and marrow with the clean brininess of the caviar was smart, unexpected and delightful.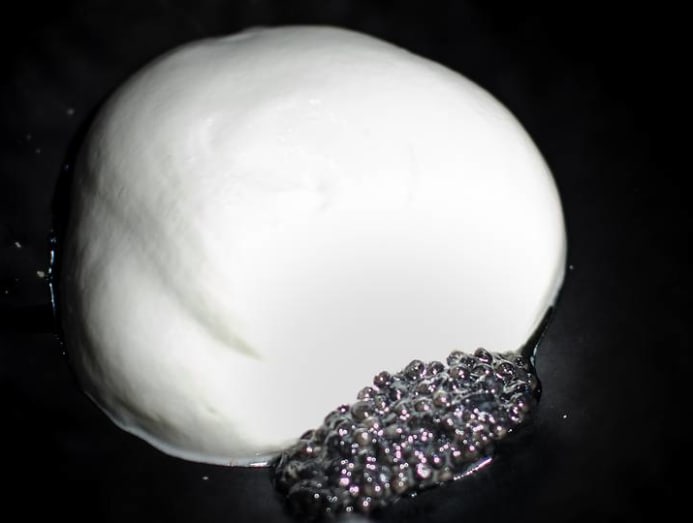 We also liked that the kitchen made it a point to surprise diners in clever ways. To avoid giving too much away, let's just say that you might find you are served the same dish twice in the meal. 
Barely a week old, Preludio is serving a six-course dinner at S$168++ and eight courses for S$218++. Come Nov 19, it will begin serving lunch, which starts at S$68++ for four courses.
​​​​​​​182 Cecil Street, #03-01 Frasers Tower. preludio.sg