Forget oysters – Singapore chefs reveal their favourite romantic foods
Do prawns give a bedroom boost? Is the classic champagne-and-chocolate combination still popular? Local chefs reveal their culinary come-ons to impress the date on Valentine's Day.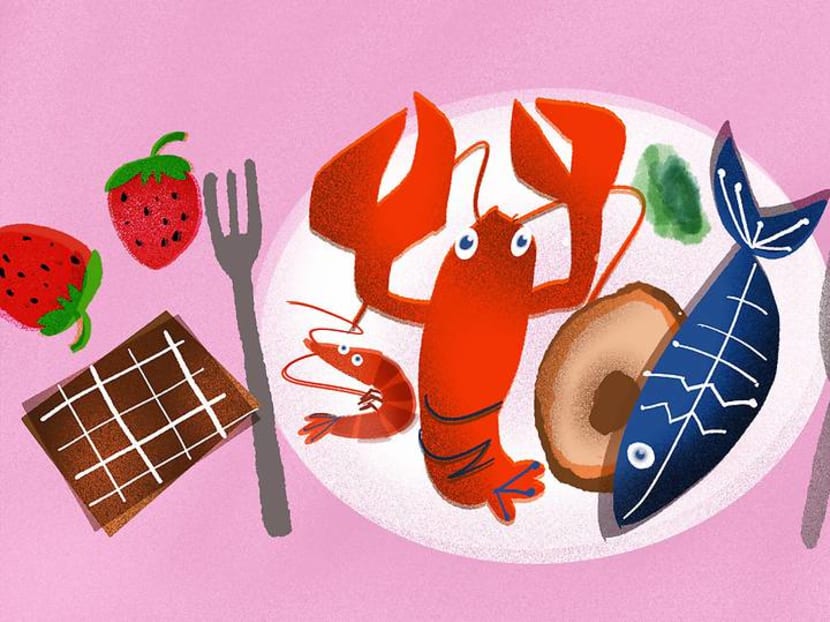 It is a truth universally acknowledged that there is no quicker or more accurate way to a man or woman's heart – or their boudoir, for that matter – than through their stomach.
That's why, on the day of the year that couples collectively pay tribute to good ol' Saint Valentine, dinner and a little something-something are always on the cards.
But here is where you'll have to plan your strategy carefully if you want to make the most of your evening. What foods should you choose as your best weapons in the art of romantic seduction? What dishes and desserts will have your date swooning in your arms? And which ingredients can help get you both in the mood to play a little footsie?  
We got some of the chefs at the helm of Singapore's buzziest restaurants to share their professional insights, translating into useful tips for whether you're planning to reenact the famous passing-the-egg-yolk-back-and-forth scene in the 1985 cult classic Tampopo in your living room or show your date an epicurean good time at a restaurant.
Their sound advice, of course, comes from personal experience – and some of these valuable insights serve as cautionary tales. For example, there should be absolutely no super spicy mala food on that all-important date night. And if you must handle chilli, always make sure to wash your hands.
Another pro tip: If you're eating out, you might want to strategically pick a restaurant where the chef is, well, just kind of average-looking. "On more than one occasion, I have been passed a phone number while cooking for a potential couple who were on a date," divulged Flutes' executive chef Peter Rollinson.
Well, Cupid's arrow lands wherever it lands, so let's just cross our fingers and hope the steak is well-seasoned.
WILLIN LOW OF RELISH AND ROKETTO
Favourite culinary come-ons: Champagne and dark chocolate
If you're cooking for your partner, I think either of these two strategies should result in favourable outcomes.
Strategy One: Cook something the other person really likes. There's nothing sexier than labouring for the favourite dish of your belle or beau. Better still, enlist their help in grocery shopping and preparing for the dish. However, this option may backfire if it's a dish you aren't familiar with.
Strategy Two: Cook something you really like! This way, there will be no surprises as you should be fairly competent at cooking it. Plus, it's always nice to share something that's precious to you. But you have to be careful as this option may completely backfire in ways quite different from Strategy One. For example, currently, I really love leeks and super spicy mala stir fries – a combination that may put you at the bottom (pun intended) of his or her list.
If you're eating out, pick anywhere that serves a good champagne and a damn kicka** (sorry about the bun puns) dark chocolate dessert.
TAMARA CHAVEZ LOPEZ OF TONO CEVICHERIA 
Favourite culinary come-ons: Prawns, champagne, strawberries and chocolate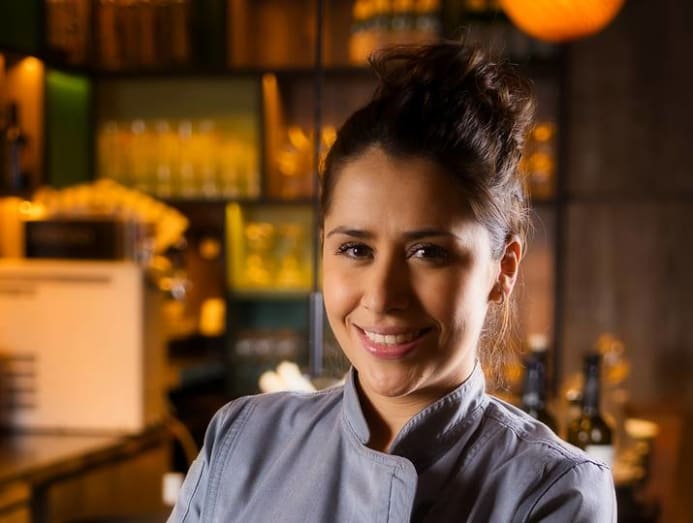 I love to be romanced by the classic combination of champagne and strawberries. Whenever I sit down and cuddle to a romantic movie, champagne and strawberries are the perfect prelude to romancing later.
I'd also recommend chocolate, especially a chocolate fondue fountain! Scientifically speaking, chocolate has feel-good properties and has the tendency to stoke the flames of passion. When I was younger, I used to work at a chocolate fondue restaurant in Mexico, and observed that most of our guests were couples. I noticed that there was always a certain sort of sexy tension going on between them when enjoying the chocolate fondue together. 
For me, cooking for my partner is an expression and extension of my deepest and fondest feelings for him. It is my love language; a way of communicating my love, and I believe my other half can somehow understand my heart through my cooking. As they say, the way to a man's heart is through his belly, right?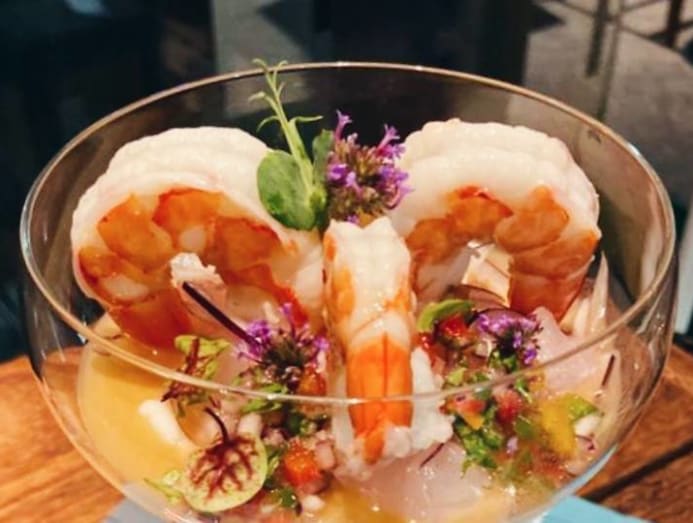 In Mexico where I come from, we believe that the best aphrodisiac is seafood, such as prawns and sea urchin. It is believed that prawns, especially, fuel a man's prowess in bed. So, in the art of romantic seduction, I would use a prawn dish. We will have a Valentine's special at Tono Cevicheria (available from Feb 14 to 16) called Tiradito With Love – it's a dish of market fish, prawns, uni "tiger's milk", tobiko and chalaquita. We welcome all couples to give it a try!
PAUL ALBERT OF TIONG BAHRU BAKERY DINER
Favourite culinary come-on: Pork filet mignon marinated in molasses, white wine and aromatics, served with a side of rice and manioc flour fried in brown butter and banana.
I remember this dish fondly for being a really romantic and extremely awkward moment with my now-wife, then-girlfriend, Mariana (Campos D'Almeida of The Butcher's Wife). We began our relationship by spending almost one year apart, with more than 10,000km of distance between us. After a year that felt like a lifetime, we finally resolved to live together in Rio de Janeiro, Brazil. At that time, I couldn't speak Portuguese and Mariana wasn't fluent in French, and hence our conversations were few and far between. We decided to break the silence by making a nice dinner together. We went to the wet market to buy a few vegetables and meat, but planned nothing, and decided to follow our instinct.
When we arrived back home, we resolved to split the tasks. She took care of the garnish and I worked on the meat and sauce. We were a bit shy, so each of us started to prepare on our side of the kitchen, without telling the other what we were preparing. I marinated the pork filet mignon the French way – like a beef bourguignon, but in white wine, with a bit of aromatics and vegetables. I also added a bit of molasses for a touch of sweetness.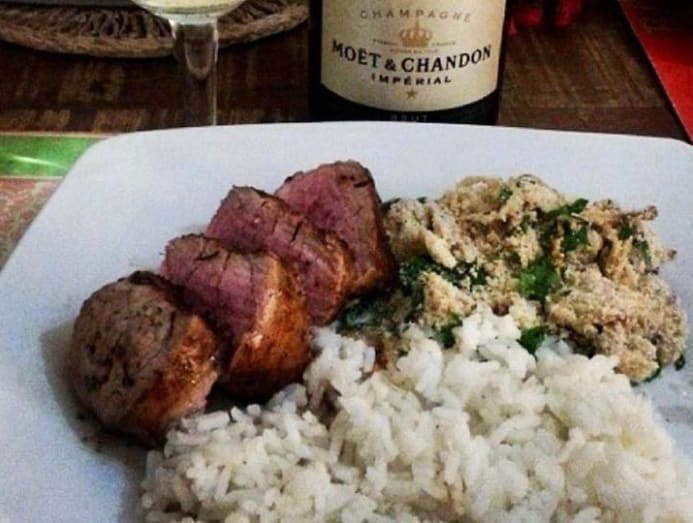 We were both ready to plate at the same time, like MasterChef, but for couples. Each of us began to dress the plate with our contribution. Seeing what we had come up with together yet separately was simply beautiful. Every component of the dish was so complementary. It seemed like the final dish was prepared by one very talented chef. On the plate you could taste the perfect fusion of both our cuisines, marrying French savoir-faire and gastronomy techniques with Brazilian flavours. We smiled shyly upon the realisation and went on to share a romantic moment together.
We've had many lavish meals since, but that remains one of the best dinners that we've had together. It was simple food, with simple ingredients, but the moment we shared was unique and unforgettable.
MILLER MAI OF DING DONG
Favourite culinary come-on: Lobster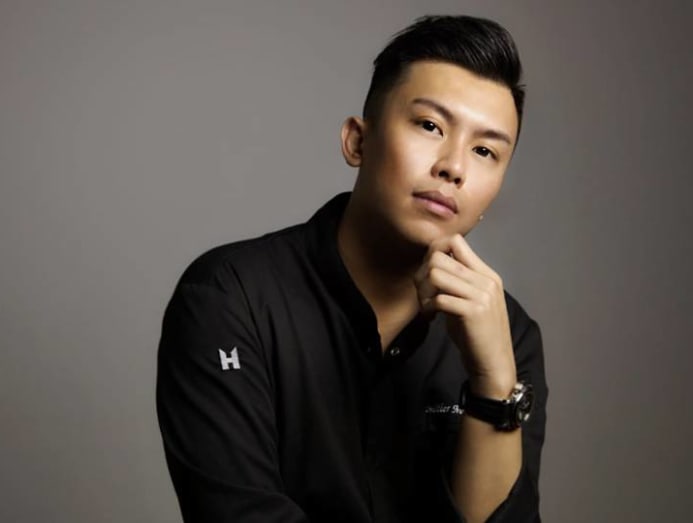 For me, when it comes to romancing a dinner date, the best way to impress her is by cooking for her. There was a lady I liked enough to decide to use lobsters as the main course – lobster is a natural aphrodisiac, and it symbolises luxury. Only the best.
Then, you have to know your date. She likes chilli? Then, use that to spice up the night. Chilli is also an aphrodisiac that releases endorphins and increases the heart rate. I Googled it!
So, I prepared a buttery poached lobster with tomato sambal, and had a good bottle of wine picked out.
Unfortunately, after blending the chilli paste, I didn't wash the chilli thoroughly from my hands and went to the toilet. I wouldn't be surprised if this has happened to other male chefs at least once in their careers, but for the head chef of a modern Asian restaurant and bar that works with all manner of spices, well – mistakes happen! It hurt so badly that I almost called off the entire date. I was mentally kicking myself… I didn't know whether to laugh or cry.
Thankfully, the pain eventually subsided and she came for dinner.
PETER ROLLINSON OF FLUTES
Favourite culinary come-on: Fish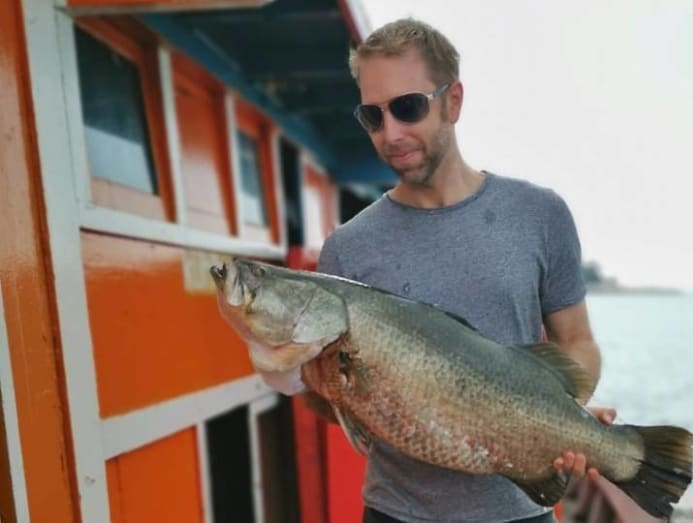 Forget oysters and all those cliched so-called aphrodisiacs. Step One: Go and purchase a chef's apron. That makes women go weak at the knees. Step Two: Cook her a meal from your heart. Don't make anything too heavy that's going to leave her gasping for air in a food coma. I try and cook dishes reflective of my personality – light, vibrant, colourful and Instagrammable. Think of a colourful tomato salad with some goat's cheese, edible flowers and balsamic. You don't need a culinary degree to throw that together!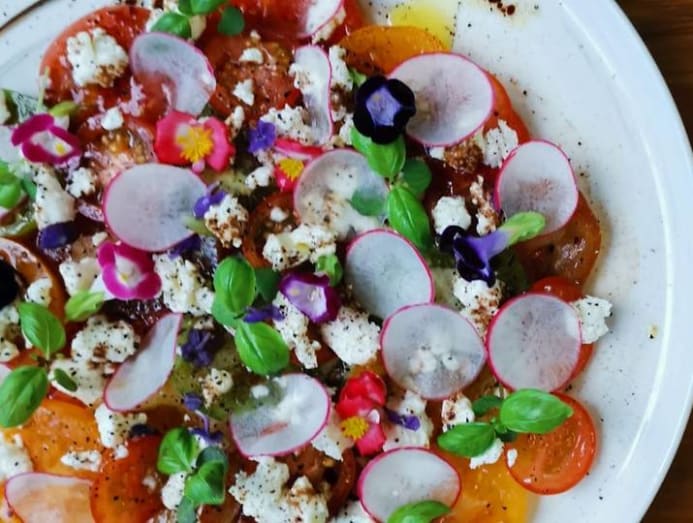 For a main course, fish works well, again, because it's not heavy and has the capacity to touch one's soul when done right. Whip out some candles for the occasion too – preferably organic scented ones because #SaveThePlanet – then honour my advice by naming your firstborn after me.
If you don't have the facilities to cook for your date, come down to Flutes, which has one of the most beautiful, romantic candlelit dining rooms in Singapore! You can never go wrong when you order sustainably caught or reared fish, especially at Flutes, where we will be serving some amazing coral trout that is sustainably caught by Chris Bolton Fishing in Far North Queensland and brought into Singapore for the first time.
Fun fact: My Tinder profile was once just photo after photo of me holding dead fish. This was actually a perfect filtering device for me because those who commented that they were looking for a guy who would stare at them in the way that I lovingly gazed at my fish showed they could match my sense of humour – although it did also draw the ire of a few angry vegans.