Best Thing We Ate This Week: Wagyu carpaccio at The White Rabbit
To celebrate its 10th anniversary, the well-loved restaurant brings back some old-school classics, including this velvety Ranger's Valley wagyu carpaccio (S$28).
Yes, we said wagyu carpaccio. No, it's not 2008. Hear us out: There is something to be said about classic dishes done well.
When you're, ahem, old enough to have eaten too many modern renditions of seafood topped with laksa foam and zucchini dressed as pasta, you come to appreciate the classics. Like this velvety wagyu carpaccio (S$28), smartly updated with pickled kohlrabi and truffle vinaigrette so that the rich slivers of red meat were balanced by gentle, piquant acidity.
To be sure, the dish is a throwback to 2008, when Barack Obama became President of the United States, Usain Bolt broke the world record for the 100-metre sprint, and the Lo & Behold Group opened its first restaurant in a beautifully restored chapel in the Dempsey enclave.
The White Rabbit's debut menu featured the likes of dishes we hadn't seen since our mothers gave up their disco dresses – chicken a la king, lobster Thermidor, oysters Rockefeller, and tournedos Rossini.  
Since then, the restaurant has played host to almost 300 weddings, countless first dates and all those milestone occasions that require a sense of romance and good food. Now, 10 years later, they are celebrating with a menu to bring back some of their best-loved dishes, all given small updates to suit these times.
Aside from the wagyu carpaccio, there is the classic Salad Printemps (S$18), now comprising greens from local farms, delicate bits of mango, and poached cherry tomatoes happily relived of their skins, all tossed in a vibrantly flavoured lime vinaigrette.
Brandt bone-in short ribs ($58), braised till spoon-tender, are brushed with a glossy, sticky red wine glaze and served with an emerald pool of parsley and dill gremolata to cut through the richness.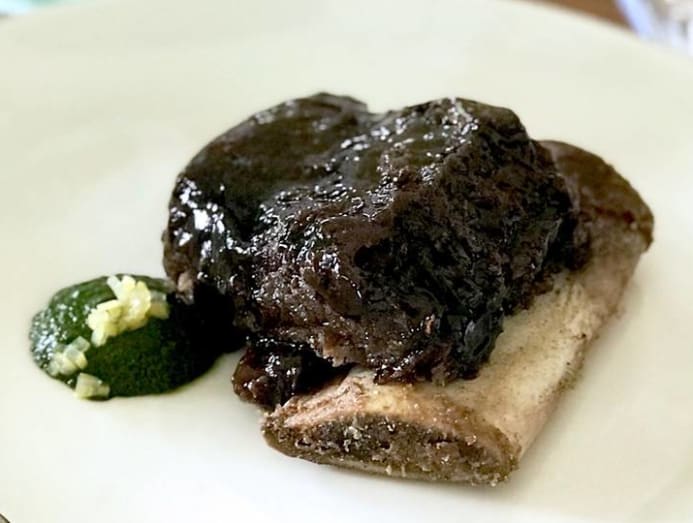 Admittedly, it does not make a pretty picture, but the truism is that brown food is typically tasty food – not everything tastes as good as it looks on the 'gram, okay?
At dessert, there is the most old-school of old-school desserts: Crepes Suzette (S$22), flambeed tableside, drizzled with a Grand Marnier syrup and served with a decidedly modern almond mousse.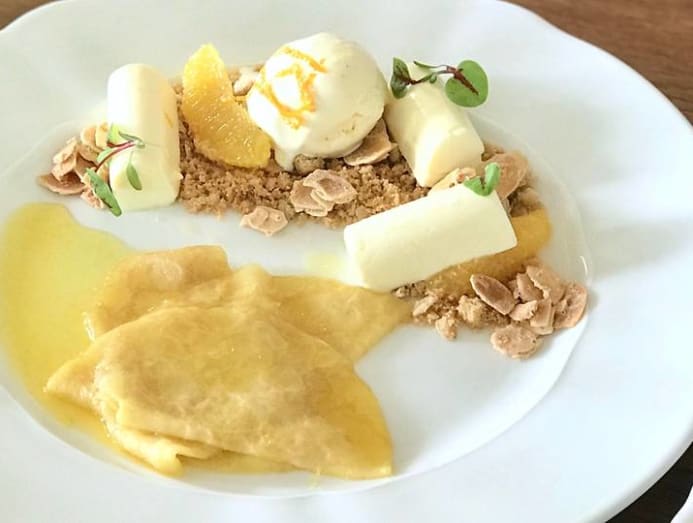 With food like this, there are no surprises. There is no garrulous babble from the wait staff about the concept behind the dish or stopping mid-chew to figure out if that is aniseed or star anise in your espuma. It is simple, dependable, delicious food. And isn't that what even the most intrepid gourmet needs every now and again?
The White Rabbit, 39C Harding Road. www.thewhiterabbit.com.sg