Best Thing We Ate This Week: Irish potato flatbread 'prata' with salmon at Cure
The plum-hued cured salmon and flatbread dish at modern-European bistro Cure was reminiscent of roti prata, of all things. And it was delicious.
A fine European bistro helmed by an Irish chef is hardly the place you'd expect to be reminded of roti prata's best qualities. Yet there we were, cheerfully chomping on crisp-chewy Irish potato flatbread, yapping about how it was so delicious, it was like eating only the crispy parts of a really good prata.
Even more surprising was how well the flatbread paired with the accompanying luscious slivers of puce-hued salmon cured with beet, horseradish and blood orange.
Then again, Cure isn't your average modern European restaurant. Since 35-year-old chef Andrew Walsh opened this dark but smartly lit restaurant along Keong Saik Road in 2015, he has consistently served delectably original dishes that have earned him a healthy following.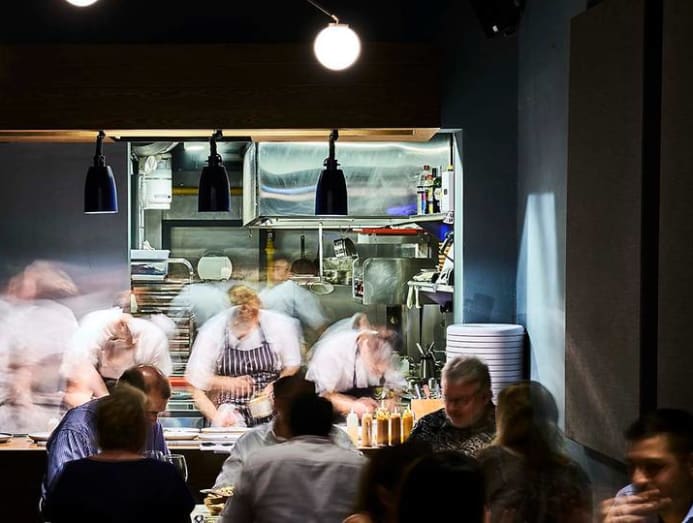 Informed by stints in restaurants like Tom Aikens and Pollen Street Social in London, and his personal experiences throughout Asia and Singapore, Walsh's dishes bear a distinct signature in their insightful ingredient pairings.
Case in point, the aforementioned potato flatbread and cured salmon. All he's done is taken comfort classics from the Scandinavian and Irish canons – in this case, beet-cured gravlax and Irish potato bread – and tweaked their textures and presentation. What has emerged, though, is an unexpectedly coherent pairing that is elegant and satisfying without being twee.
While chefs the island over are embracing the use of local and Malaysian produce, Walsh is doing so in his own refreshing ways. There is no riff on that now ubiquitous garden on a plate or a quotidian salad of local greens. Instead, Cure's recently-introduced five-course vegetarian menu (S$120) demonstrates finesse and confidence with its "root-to-stem" ethos.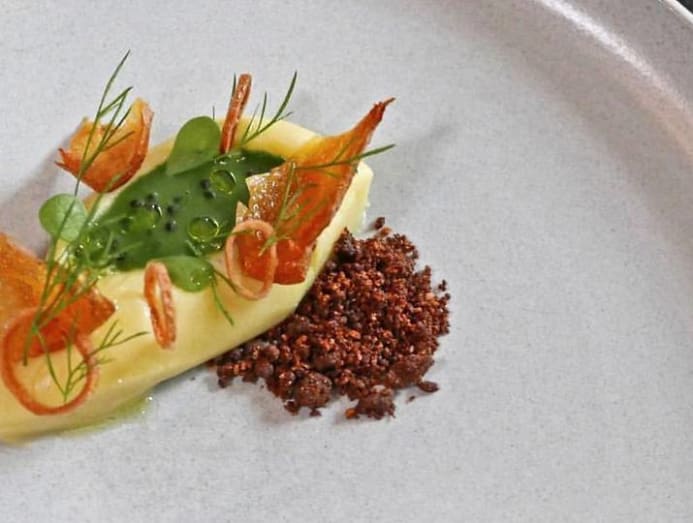 The star of this is the humble potato (he is Irish, after all), parsed into a richly satisfying composition of crisp potato skin set atop velvety mash and served with local dogfennel, purslane and a dusting of chocolate soil.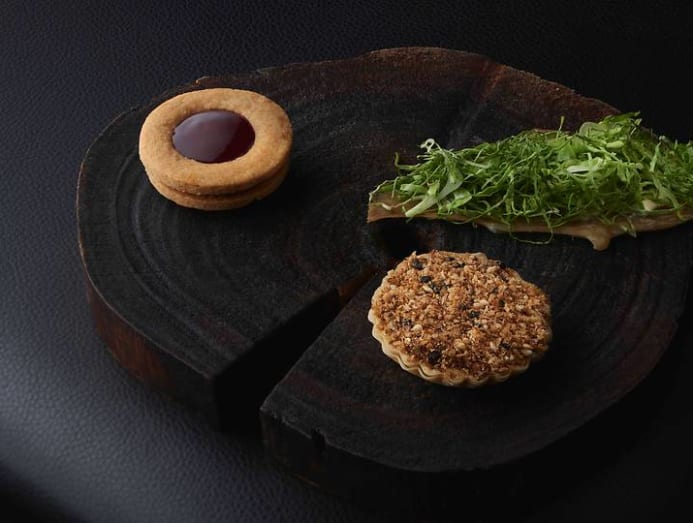 Equally well thought out and delicious were the snacks that preceded our meal. There were crisp shards of chicken skin slathered with anchovy mayo and topped with local herbs and a cloak of grated Parmesan – a bite-sized riff on Caesar salad; a fine-shelled tart filled with tuna tartare and dusted with furikake (an umami-laden seaweed mix); and locally farmed chicken liver pate and raspberry jam sandwiched between snappy Parmesan sables so they resembled gleaming Linzer cookies.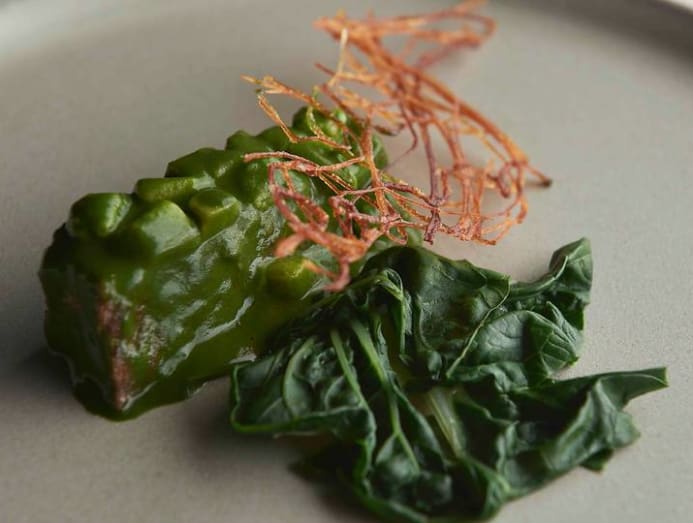 Naturally, the main courses here are similarly thoughtful and impressively balanced. To wit, while char-grilled striploin with potato gnocchi and smoked bone marrow sounds heavy on paper, it is served in a judiciously delicate portion that was just enough to gratify without overwhelming, especially as part of a five- or seven-course dinner menu (S$120 and S$150 respectively; lunch menus available from S$42 for two courses).
Cure, 21 Keong Saik Road. curesingapore.com