Omakase featuring horse mackerel, zuke maguro and uni at Sushi Chiharu
For its price, this is one omakase experience we could go back for more than once a year – and is the best thing we ate this week.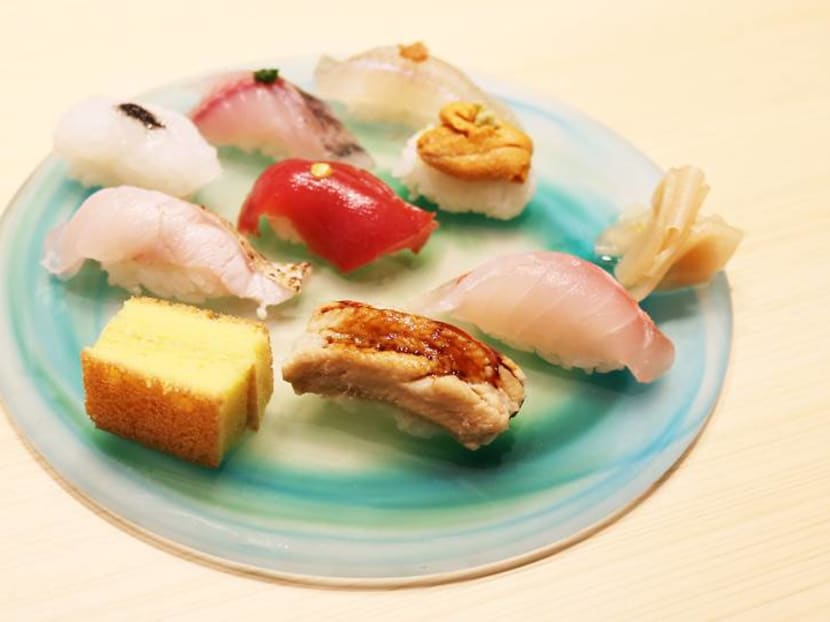 This isn't the best sushi omakase in town, but at S$140++ for three appetisers, a sashimi course, 10 pieces of nigiri sushi, miso soup and dessert, it is certainly among the best affordable omakase meals to be had.–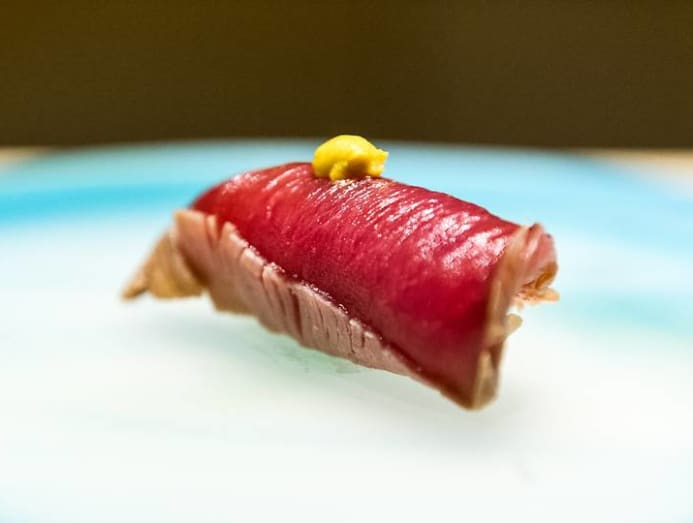 As part of our meal, we enjoyed the zuke maguro nigiri, which saw a lustrous sliver of dusky pink tuna that had been cured in a blend of shoyu, sake and mirin for about six hours, then rinsed and laid upon a morsel of warm, vinegar-tinged rice. That soy bath gave the fish a lovely savouriness, as if it had been wrapped in an invisible layer of seaweed.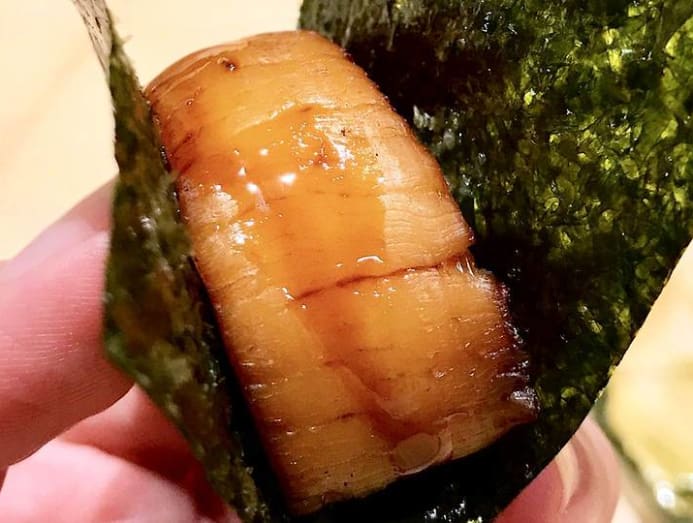 There was also a sourish slice of gizzard shark, aged for two days, giving it a delicious, fishy funk. A plump scallop was brushed in soy and grilled to coax its inherent sweetness to a deep smokiness, before it was wrapped in a sheet of seaweed so every bite was sweet, juicy, briny and crisp.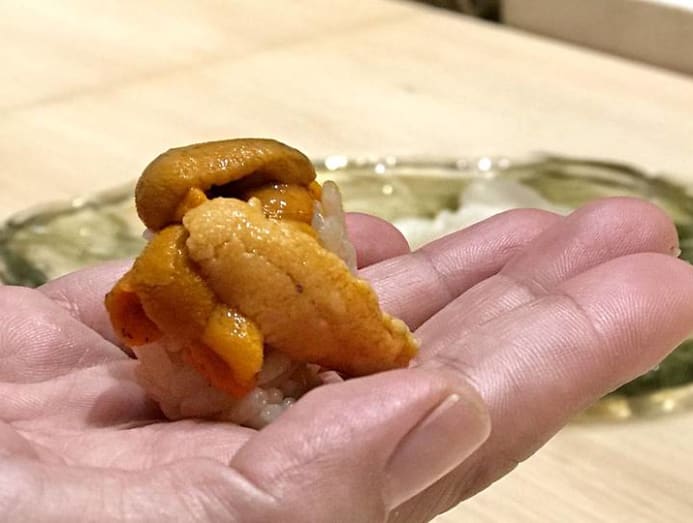 The rich oiliness of horse mackerel was tempered by a dip in vinegar before a topping of finely chopped spring onions, ginger and a gentle brush of soy. Creamy nuggets of bafun and Murasaki sea urchin were set on loosely packed rice and placed on our palms so we could devour them in a single mouthful before they fell apart in a messy heap.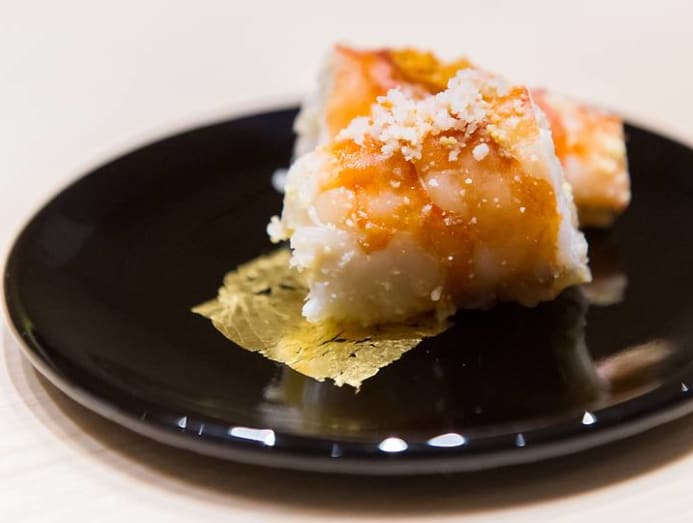 The Edomae-style sushi here is served by fresh graduates from Japan's Insyokujin College, a tradition that started at Sushi Chiharu's Michelin Bib Gourmand-endorsed mothership in Osaka. The best graduates are picked and sent here for a specific period before a new batch takes over.
The lack of experience and maturity shows. At 21 years old, chef Issei Taba has a shy, apprehensive and almost dour demeanour that made us want to lean over the counter to give him a reassuring pat. At 28, chef Nakahara Saya, one of only a few female sushi chefs in Singapore at the moment, is more confident, bubbly and communicative.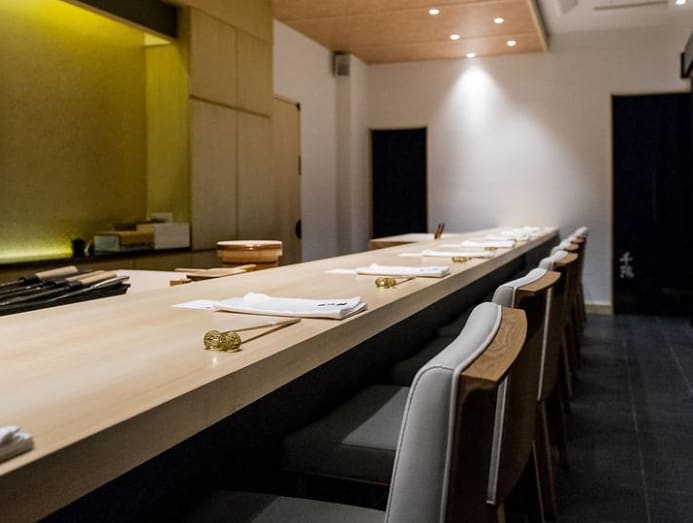 What the chefs lack in the decades of practice and know-how of an older sushi master, the restaurant makes up for with good produce imported from Japan twice weekly. With just 12 seats set across a glossy wood counter, the dining experience feels relatively exclusive and is accompanied by attentive service. With higher-end sushi restaurants charging upwards of S$250 for a meal, this is a great way to eat well without busting too much of a budget.
45A Cuppage Road chiharu.sg