Best Thing We Ate This Week: Crisp-gooey orh luak at Chui Huay Lim
Gird your arteries. The oyster omelette ($22) from this traditional Teochew restaurant is heart-stoppingly good.
Behold the orh luak (oyster omelette) of our dreams. Uniformly crisp across its surface, lightly gooey with a tapioca flour slurry beneath, and generously studded with fat oysters that saturated the omelette with their mineral-y, briny earthiness.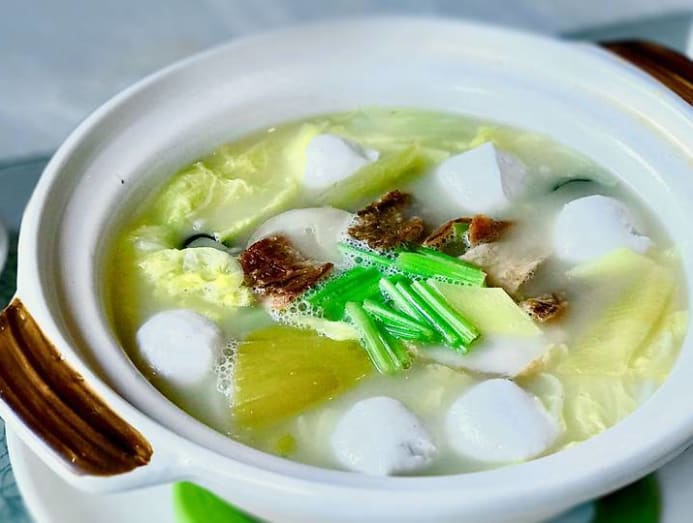 Those who know about it adore it for its excellent-quality, refined Teochew fare the likes of soy-braised duck, deep-fried liver rolls, and pig trotter terrine.
To celebrate its seventh anniversary this year, the restaurant has introduced a menu of celebratory dishes that riff on time-honoured Teochew favourites. These include a whole chicken stuffed with pig's stomach and braised in a peppery broth ($88) and threadfin steamed with Jinhua ham and ginger ($36 per 500 grams).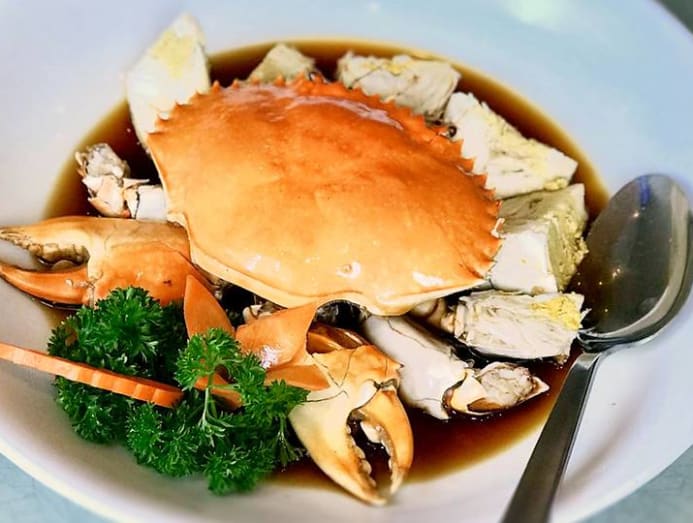 These are all comforting, well-made dishes, but they are heavy choices should you come in a small group and decide to order the oyster omelette – and really, you must. 
To that end, we recommend lighter options like the cold crab with Chinese wine ($13 per 100 grams), featuring delightfully sweet young female crabs abundant with creamy, marigold-hued roe. The crabs are steamed and chilled before serving with a bright, piquant dipping sauce made with eight-year-aged huatiao wine.
Another more-ish offering is the crispy fried pork belly with water chestnut rolls tossed in sweet and sour sauce.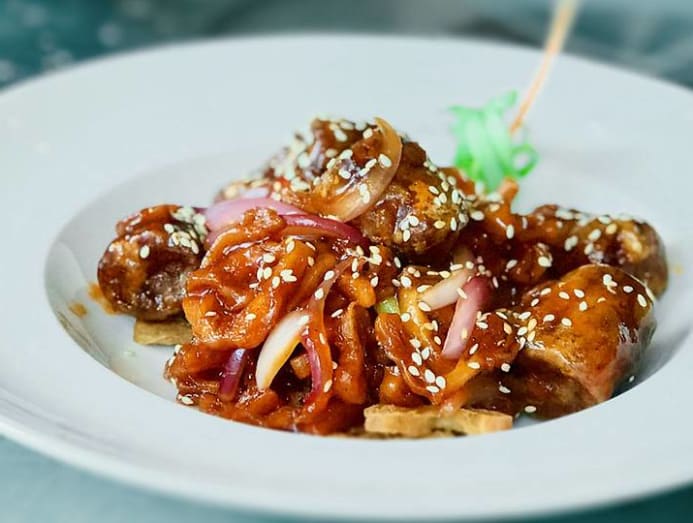 The minced pork belly and chopped water chestnuts are marinated and wrapped in pig's caul fat, then deep-fried to a golden crisp. The tasty morsels, along with superbly crisp discs of yutiao (dough fritter) chips, are glazed in a well-balanced sweet and sour sauce before serving.
For a more wholesome addition to the meal, ask for the fish balls and fish cake made using the flesh of yellow eels, braised with Tianjin cabbage in superior broth. There is soul-soothing comfort to be found in the thick soup, sweet with the flavours of slowly brewed chicken and pork bones.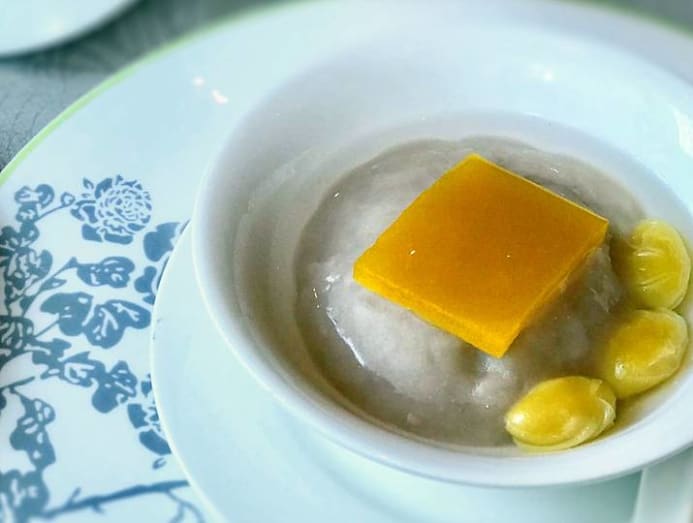 To end, that quintessential Teochew dessert, orh ni or yam paste ($5.20), here pureed as smooth as velvet and topped with a thin, silky disc of steamed pumpkin, which serves as a light counterpoint to the dense yam.
Chui Huay Lim Teochew Cuisine, #01-02 Chui Huay Lim Club, 190 Keng Lee Road. www.chlteochewcuisine.com