Tasty, filling, affordable salmon and tuna Hawaiian poke bowl at Aloha Poke
The new options at this poké restaurant and tiki bar are refreshingly satisfying – and is the best thing we ate this week.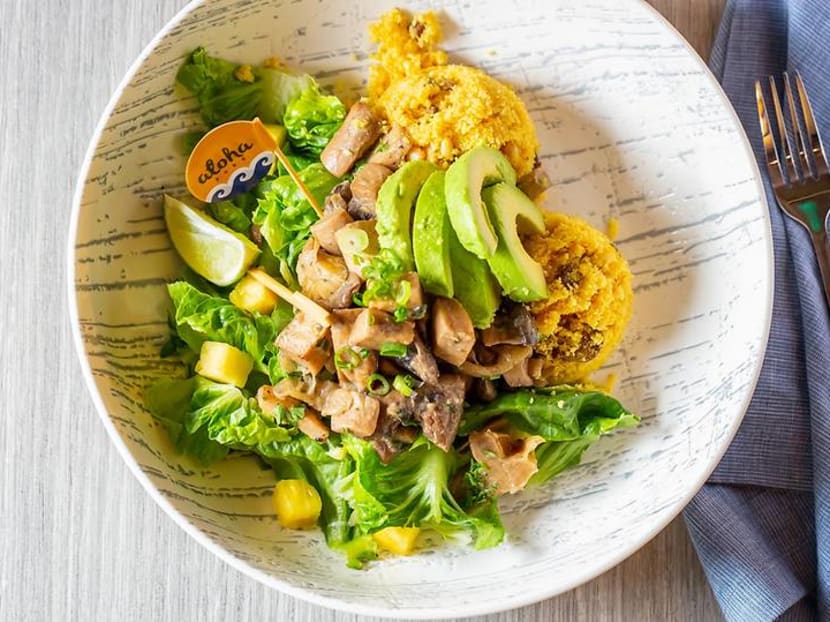 If you ask us, poke – those Hawaiian rice-bowls topped with juicy chunks of marinated raw fish – is the best thing to happen to the office lunch. It's super tasty and filling, cheaper than Japanese chirashi (sushi rice bowls topped with diced sashimi, which we also love), and fortified with vegetables and all sorts of ingredients that would make a sushi chef baulk.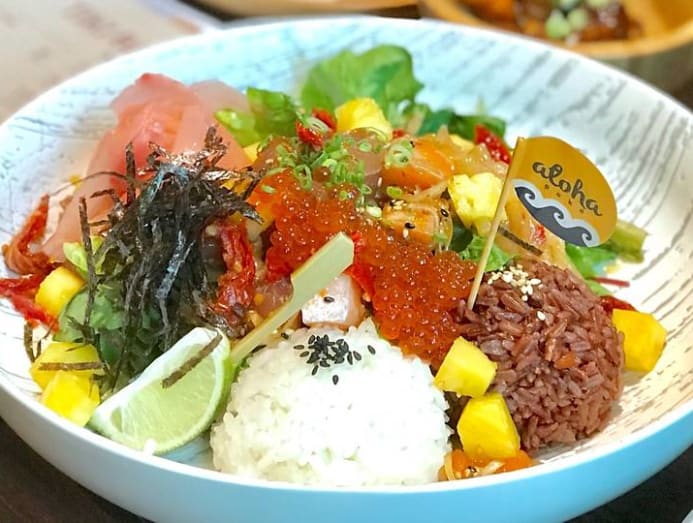 Take the salmon and tuna poke bowl from Aloha Poke. Each bowl starts at S$10.90 and comes with the option of a salad or rice base, along with a scoop of marinade-slicked salmon or tuna. If you're not into raw fish, you could also pick from cooked options like sesame tofu and king mushrooms. Then add on the likes of flying fish roe, cherry tomatoes, raisins or seaweed for S$1 each, or premium toppings like quail eggs or baked almonds for S$1.50 each, and you have yourself a pretty jazzed-up lunch bowl.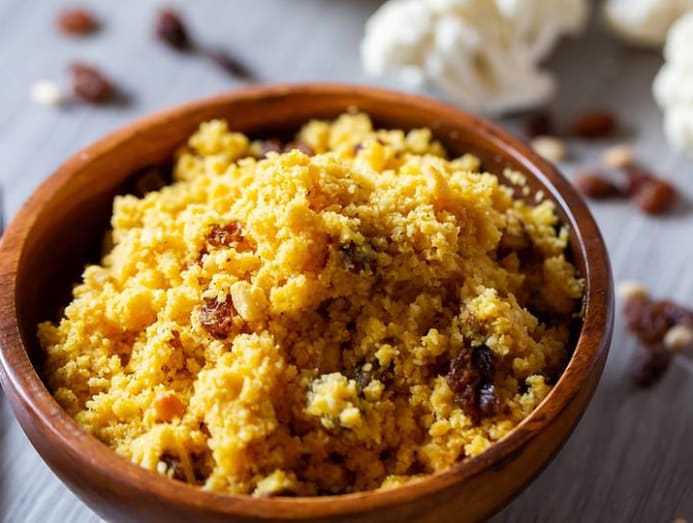 Three years have passed since Aloha Poke first introduced the Hawaiian speciality to Singapore. And to celebrate the milestone, it has brought in a couple of new add-ons, some signature poke bowls, and a cauliflower rice base.

The latter is a welcome addition. Especially if, like us, you'd rather eschew rice at lunch (those 3pm carb comas are terribly inconvenient), yet find that a bowl of salad leaves often translates to hunger pangs in the middle of the afternoon. Then, cauliflower rice (S$2) is a satisfying addition to the salad base that doesn't leave us droopy-eyed at teatime.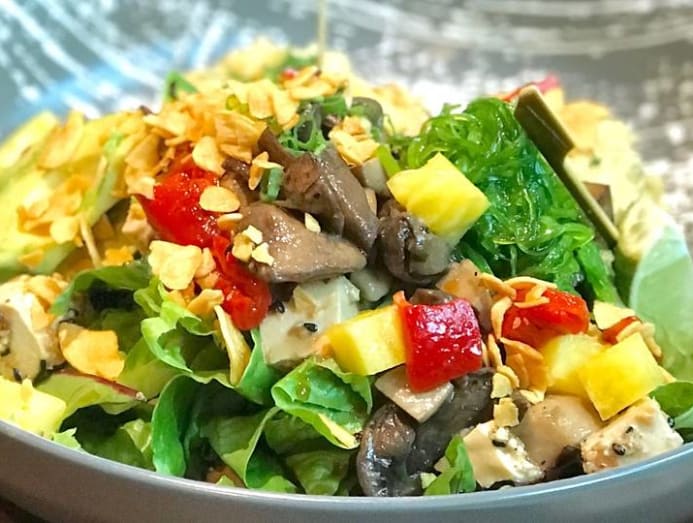 This spiced cauliflower rice also features in the new Green Giant (S$17.90) poke bowl, an incredibly tasty vegetarian option comprising sesame tofu, king mushrooms, and Japanese garlic chips.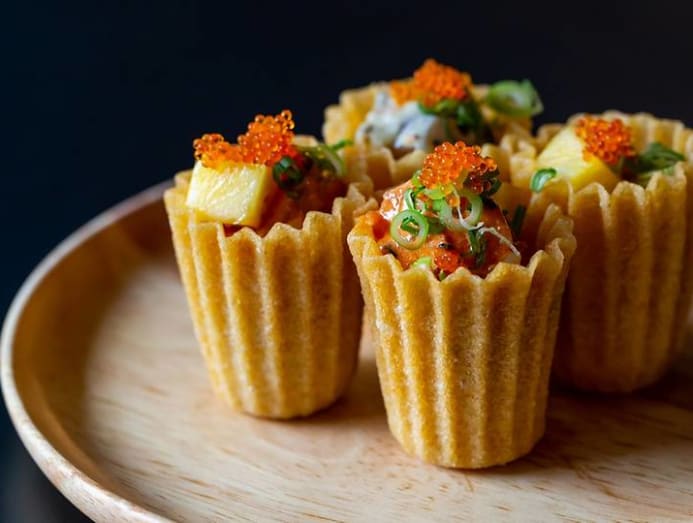 By night, Aloha Poke's flagship outlet on Amoy Street transforms into a prettily lit tiki bar. Besides the poke bowls, guests can order "tiki treats" like rather leathery potato skins (S$12) filled with diced chicken and mushrooms in a thick teriyaki glaze under a blanket of melted mozzarella, or Poke Pie Tee (S$9) – crisp pie tee shells filled with crunchy marinated jelly fish, salmon or tuna poke, diced pineapple, salmon roe and a sprinkling of chopped scallions. These top hat-shaped snacks are surprisingly good and are great accompaniments to the range of Kona craft beers that are available on tap (S$10) or by the bottle (S$12).
92 Amoy Street. www.alohapoke.com.sg