The dynamic duo behind Burgs, the hottest halal hawker burger joint in town
From restaurant chefs to the duo bringing affordable gourmet burgers to hawker stalls, Muhd Shah Indra Jasni and Mohd Ridzuan Ayob share their halal hawker burger journey.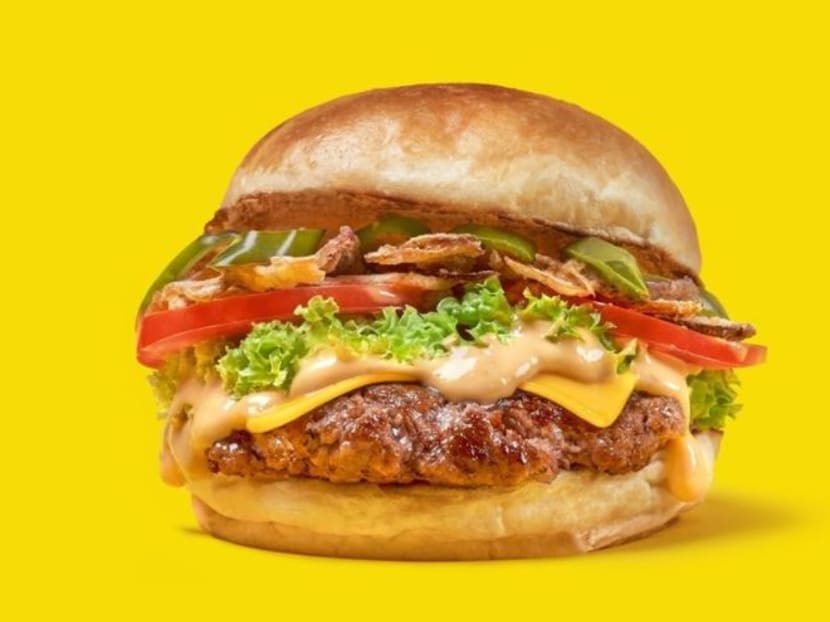 Over 700,000 and counting – that's how many burgers the folks behind Singapore halal hawker burger concept Burgs have sold since 2017.
For those at home keeping score, it's actually 711,365 to date. And Mohd Ridzuan Ayob and Muhd Shah Indra Jasni proudly display it on their website.
"Our team keeps track and updates the number monthly after clocking and checking on sales," Indra, 29, explained to CNA Lifestyle. "It was a collective idea since the beginning. We also thought it would be a fun way to benchmark ourselves."
To think what started as a humble hawker stall in Golden Mile has since grown to four heartland outlets across Singapore and a spanking new outlet at 313@Somerset, the duo's fifth addition to an expanding empire.
"It's our most 'atas' outlet" joked Ridzuan, 27.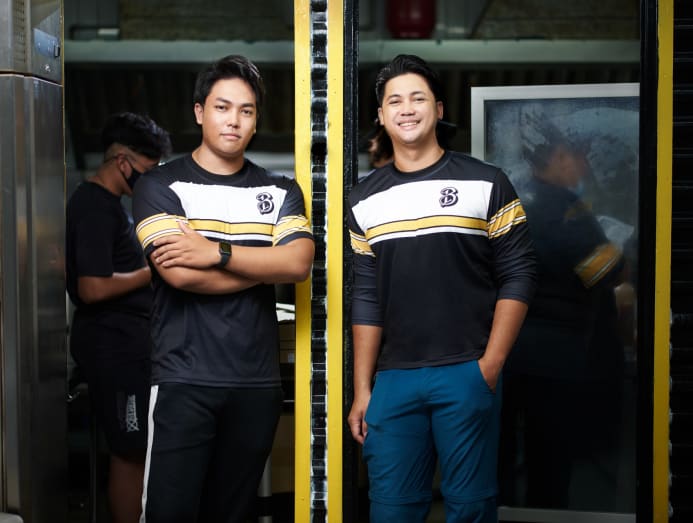 Culinary trained professionally, Ridzuan and Indra both cut their teeth at various Michelin establishments.⁠
A graduate from Institute of Technical Education (ITE) under the⁠ culinary arts programme, Indra completed an internship in France,⁠ at Saint Pierre, DB Bistro Moderne and La Pyramide,⁠ a 2 Michelin-starred restaurant.
Ridzuan studied in Shatec⁠ Institute and completed his internship at St Regis Hotel.⁠ After graduation, he went on to work in Terra Tokyo⁠ Italian, a 1-Star Michelin restaurant.⁠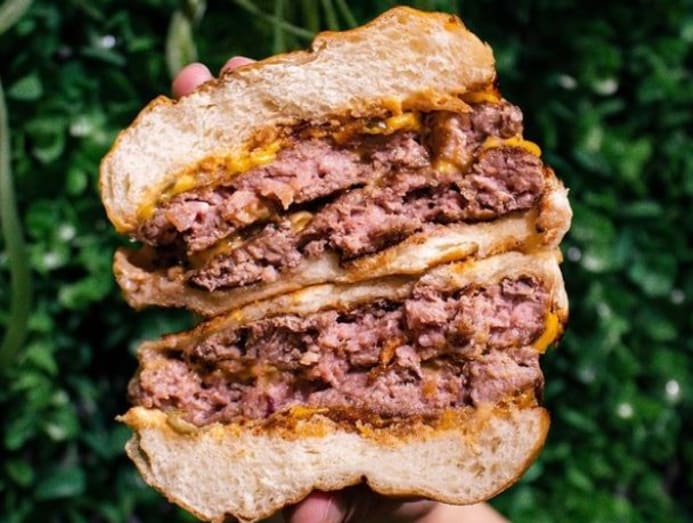 Burgs by Project Warung (as it was originally called) first started in May 2017 by Ridzuan and Indra, together with another friend, Lee Syafiq, who left the brand two years ago.
They were armed with one unassuming focus: "We wanted to start a simple halal food concept of our own," shared Ridzuan.
"After months of research and development, we got all the pieces together except for a location. And after looking for two months, we finally found it," he recalled. "That was when we told ourselves: This is it – either we make it or we break it."
Suffice it to say Burgs (as it's now known) was a hit. Singaporeans queued up for their gourmet burgers. It wasn't just the "halal" part that was their USP, the burgers were also pretty affordable.
"We set up our first stall with a mindset of running a restaurant. We were confident we knew exactly what we wanted and what to do, applying all our working experience. However, what we didn't realise was that the customer's needs and wants were different, and we had to adapt," shared Indra.
"We made the extra effort to hear all the positive and negative feedbacks and adjusted our strategy to meet what they want and deliver accordingly."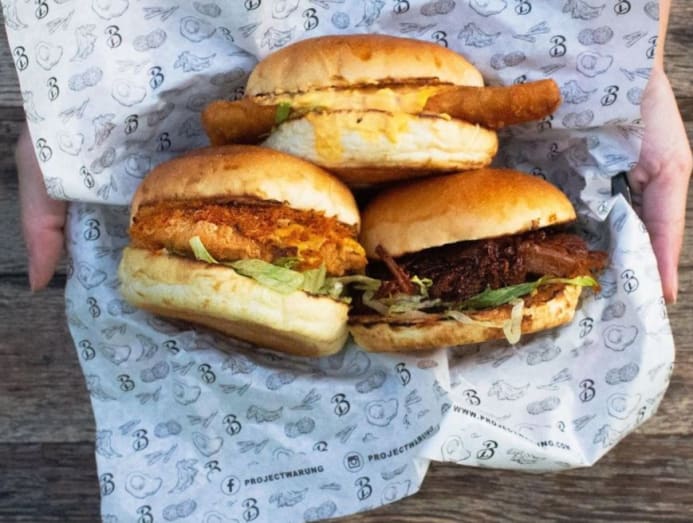 And they knew they were on to a good thing when they noticed customers were coming back regularly. Once business took off, they expanded pretty quickly. 
The original Golden Mile outlet has since shut, but there are Burgs outlets all across Singapore, from Bukit Batok West and Timbre+ at Ayer Rajah Crescent to Viva Business Park and Punggol Walk. And of course, their first "mall outlet" at 313@Somerset, which is right smack in Orchard Road.
"One of the biggest challenges was finding the right location," shared Ridzuan about the Burgs journey. "The other is finding the right people and help, which is a prevalent and never-ending issue in F&B."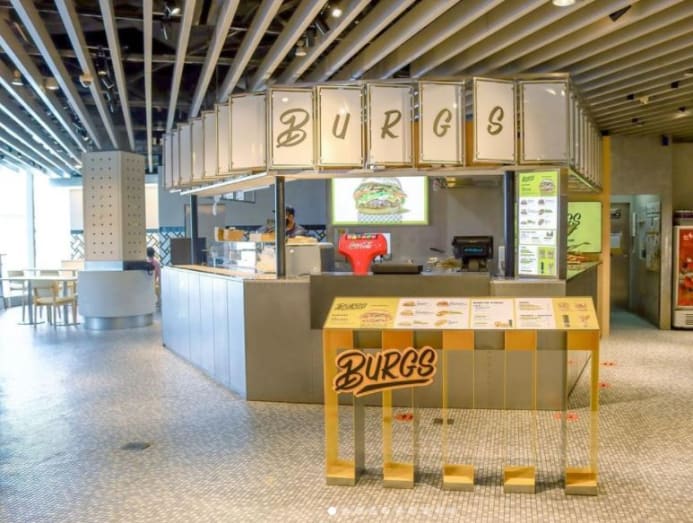 Besides the fact that the latest Burgs, which opened in August, is their first "mall outlet" outside the heartlands, Indra said they also made sure to focus on coming up with a new and improved menu that was not available at the other stalls.  
The ultimate end goal for Burgs, according to him, is "to be known as a Singaporean brand globally".
"We like to ensure consistent growth so the business can be sustained organically," he said.
So with that said, how does the duo come up with new ideas to keep their loyal following coming back, as well as attract a new crowd?
"We knew we needed to come up with seasonal items from time to time to keep things interesting, like the nasi lemak burger for National Day most recently," said Ridzuan.
"To date, I still see the same people who have been dining with us from the first stall and it always makes our day to see old faces at our new locations.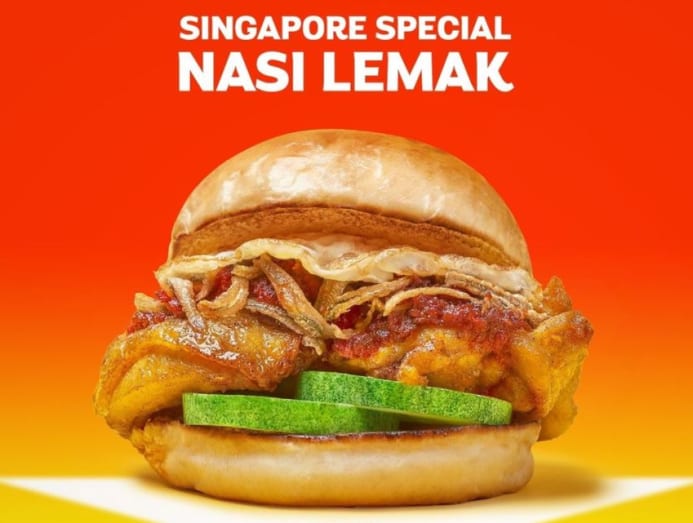 So what were their favourites from the very first Burgs menu? "It has to be the classic cheeseburger. Our idea was to serve our own handcrafted beef patty with American cheese, caramelised onions and Burgs secret sauce in between brioche buns," shared Indra.
"However, as we went along, we decided to swap out caramelised onions for fried shallots. Believe me, we were one of the first few to do this, if not the first to have such a combination in Singapore at that time."
The pair admitted that, these days, with more outlets and an expansion in team strength, their roles and responsibilities have inevitably changed.  
"Our staff won't let us cook, unfortunately," said Ridzuan with a laugh.
Added Indra: "Our role now is to focus on the growth and management of the business. We check in on the different outlets to hear what is on the ground and are constantly doing R&D for our menu."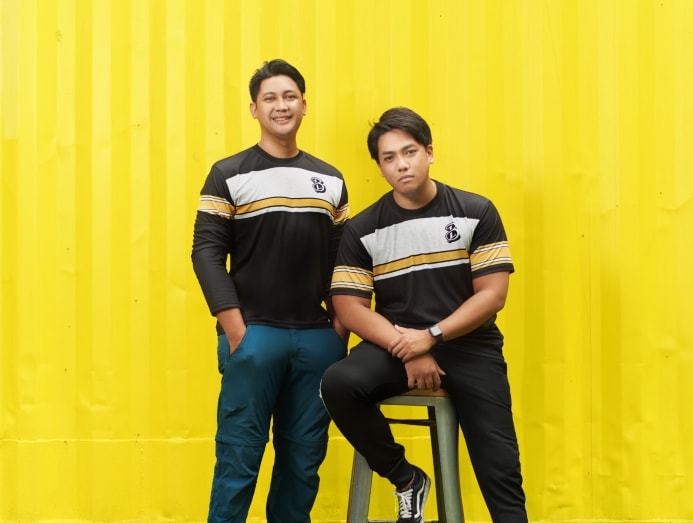 The friends say working together has actually brought them "closer over the years".
"We are very different in terms of character, but we share a similar working style. We know what we want and can be quite adamant once we make up our minds about something," said Indra.
"But for a partnership to work, like with all partnerships, we meet each other halfway. I'd be lying if I said we don't quarrel a lot. At the end of the day, we must get things done and it is always about being professional. Our roles are based on our strength and weaknesses and we always have each other's back."
"We've developed a deep trust between each other. We see each other more than our families," quipped Ridzuan.