Singapore's Chatterbox opens in Japan, bringing its famous chicken rice and prawn laksa to overseas fans
The famous Chatterbox chicken rice can now be enjoyed in Fukuoka, Japan, with future plans to expand to Tokyo and Osaka.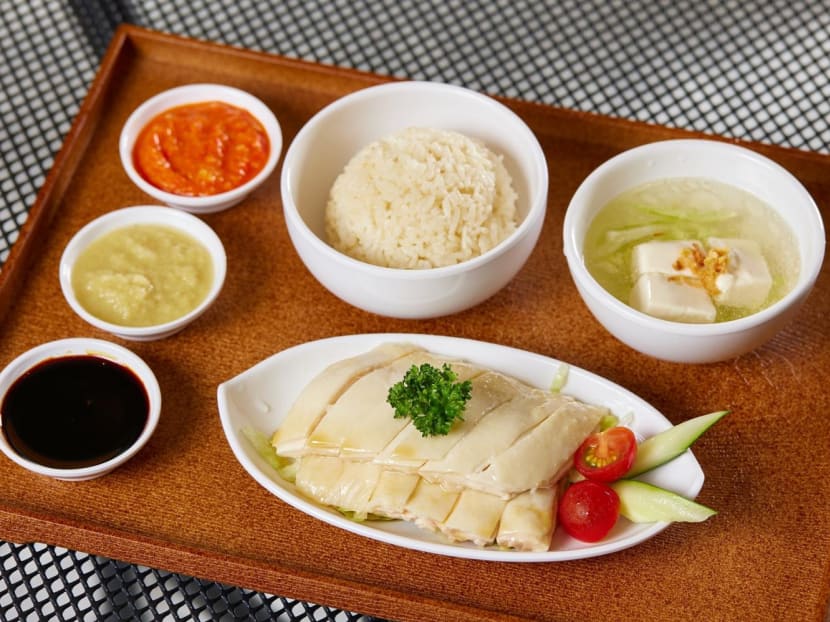 It's arguably Singapore's most famous chicken rice, and one of the most "atas" with its infamous S$27 (now recently lowered to S$25) price tag. And according to critics and fans, it is also one of Singapore's most delicious. Just ask Chatterbox's A-list regulars that include JJ Lin, Jackie Chan and Jay Chou.
And now, Chatterbox has expanded to Japan.
The recently revamped 51-year-old restaurant at the new Hilton Singapore Orchard has opened an outlet in Fukuoka, Japan at E.ZO, Paypay Dome – home to professional Japanese baseball team The Fukuoka SoftBank Hawks.
So why Japan and why specifically Fukuoka?
Jason Wong, OUE Restaurants' assistant director of marketing and business development, told CNA Lifestyle that it's always been the aim to share Chatterbox, a brand that is "beloved in Singapore since its beginning 51 years ago", with the rest of the world.
"The Japanese market was a good place to be for our second international market expansion as Singaporean food was growing in popularity there," Wong said. "And Fukuoka is a beautiful city, and somewhere that's not too saturated in terms of Singaporean or Southeast Asian offerings. We were fortunate that the opportunity for Fukuoka came, and we thought, 'Why not?' They do love their food!"
OUE Restaurants is the parent company of Chatterbox and its brand portfolio include Hashida Singapore, Osteria Mozza, Shisen Hanten by Chen Kentaro, Chen's Mapo Tofu and MasterChef judge Damian D'Silva's Rempapa.
Chatterbox's first international expansion was in Hong Kong, with Chatterbox Cafe in 2019 and Chatterbox Express in 2020. According to OUE Restaurants, there are plans for two more Chatterbox Cafe outlets in Hong Kong next year, as well as five more outlets across Japan over the next few years.
"Tokyo and Osaka are definitely part of our expansion plans," shared Wong. "We are currently working with potential partners and expecting to open new outlets hopefully soon."
Keeping the authenticity of the Chatterbox recipes is key, said Wong.
"The outlet's head chef was trained in Singapore first before heading to Fukuoka. Our sauce recipe stays the same with key seasonings and marinades being exported to Japan," he shared.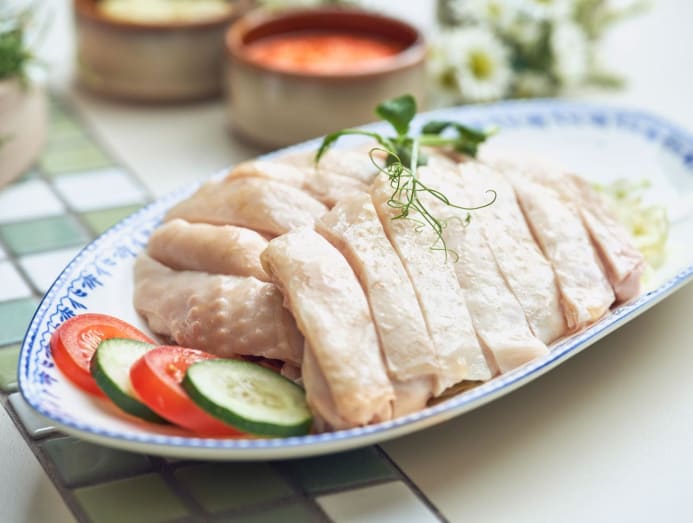 But will there be tweaks made for the Japanese palate?
"Only some dishes have minor tweaks to fit the Japanese audience. As with any other markets we venture into, a different audience would require some tweaks. We also believe in sourcing locally, the chicken we serve is sourced in Fukuoka, which has a very juicy and tender bite to it," said Wong.
He added: "However we do still keep the main flavour profile the same, we want our diners to feel like they are in Singapore. Also, the key ingredients are also taken from us in Singapore, this helps with consistency."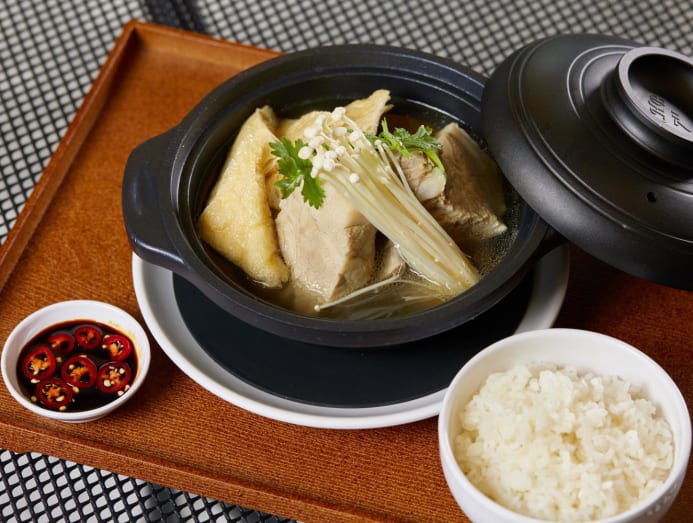 There are also other local favourites on the Fukuoka menu, like Chatterbox's signature Prawn Laksa Noodle, Singapore Bak Kut Teh and Claypot Chicken Curry.
"These have proven to be popular favourites among the diners in Japan," said Wong. "We even offer drinks like Milo Dinosaur and Tiger Beer."
But the biggest question remains: Taste wise, will eating Chatterbox chicken rice in Japan be the same as eating Chatterbox chicken rice in Singapore?
"We would say it's the same," said Wong. "Singaporeans there can attest to it!"