3 chicken curry rice stalls selling comforting curry for S$2.80 or less
Definitely cheap, fast and filling.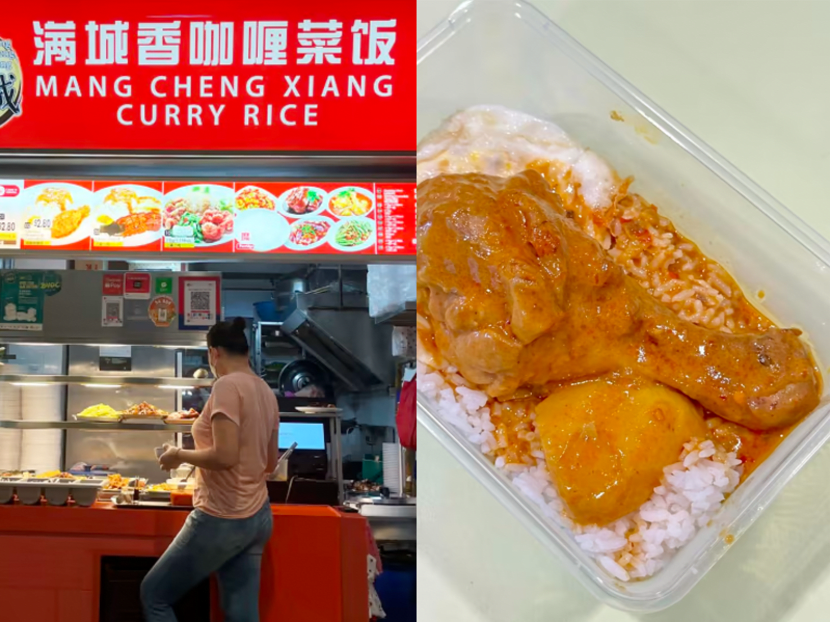 In an increasingly complicated world, sometimes, all you want is a simple but satisfyingly sloppy plate of gravy-drenched chicken curry with hot rice. And if you're on a budget, then you're in luck – 8days.sg found three places serving this tummy-filling meal for under S$3.
MANG CHENG XIANG CURRY RICE, S$2.80
This cai png stall, located within Our Tampines Hub, serves a Chicken Drumstick Curry Rice set at S$2.80. What you get: A good-sized drumstick as seen by this photo snapped by netizen Ben Lim, a potato and a sunny side up egg. He posted on Facebook foodie group Hawkers United - Dabao 2020: "At S$2.80, it's such a steal! [sic]" and "back here again for cheap n good lunch [sic]".
Comments on his post from other members of the group included: "Honest stall, food served is same like in poster [sic]" and "Love it. The curry is super nice too. My must-order dish when I'm there". However, there was also a less flattering remark: "After multiple tries, all I'd say is that the chicken, curry and all tastes every bit S$2.80. Life is fair, do not expect too much".
Mang Cheng Xiang Curry Rice is at Our Tampines Hub 495 Tampines Avenue 5, #01-64, Singapore 529649. Open daily from 11am to 10pm.
FU LEE MIXED VEGETABLE RICE, S$2.40
Besides 11 economical rice stalls, the Fu Lee Group also owns zi char and barbecue seafood joints. At their cai png outlets, you can order one serving of curry chicken (meat option) plus one veg with rice for merely S$2.40; we chose lady's finger. 8days.sg's serving of curry chicken was roughly palm-sized, consisting of three pieces of meat from various parts of the chook.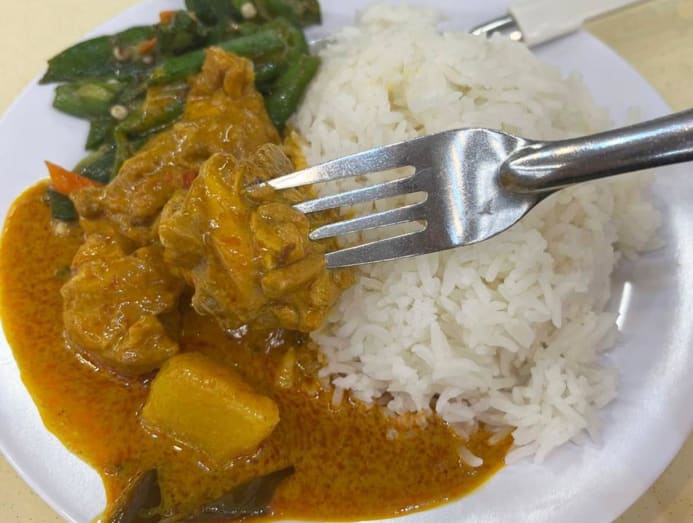 While it's not a huge portion or a meaty drumstick, we found it tender and sufficient for the S$2.40 price tag. The curry tastes quite lemak and packs a lightly spicy punch. Note that some veggies (such as French beans) cost more, so be sure to clarify prices before ordering. Overall worth ordering if you're feeling skint.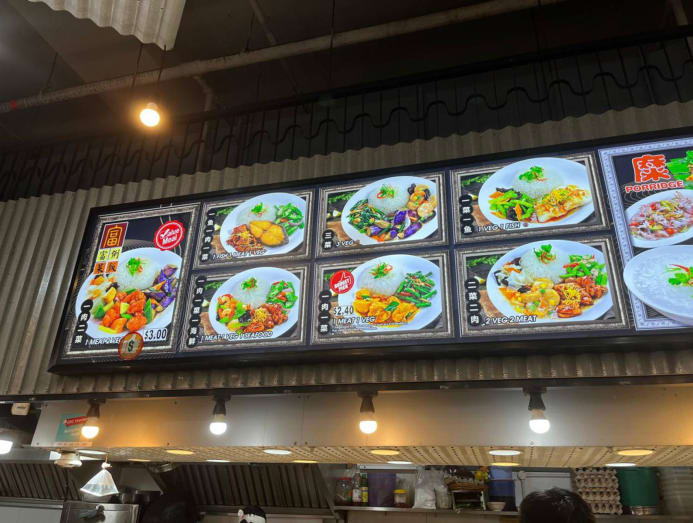 Fu Lee Mixed Vegetable has 11 outlets including 205 Bedok North Street 1, #01-357, S460205. Open daily from 9am to 9pm. 
VERY NICE CURRY RICE, S$2.80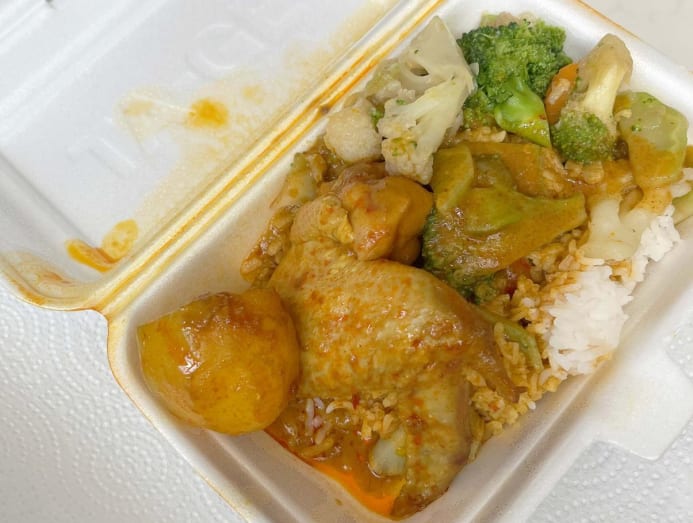 Although you get a wing instead of drumstick for S$2.80, the chicken here is fairly meaty and filling. You also get a piece of curry potato along with your vegetable of choice; we picked the wholesome broccoli with cauliflower and carrot. The curry gravy is well-seasoned and quite coconutty, though it could be thicker. Not bad for the price, and tastes better than it looks.
Very Nice Curry Rice is at 29 Bendemeer Road, Bendemeer Market & Food Centre, #01-59, Singapore 330029. Open daily 10am to 2pm. 
This story was originally published in 8Days.