After multiple stall closures and 'moments of despair', Chef Pang formerly of Antoinette reopens Hakka stall
Pang's Hakka Yong Tau Foo is now at the freshly renovated Get Together Coffeeshop, opposite the popular ABC Market, in Bukit Merah.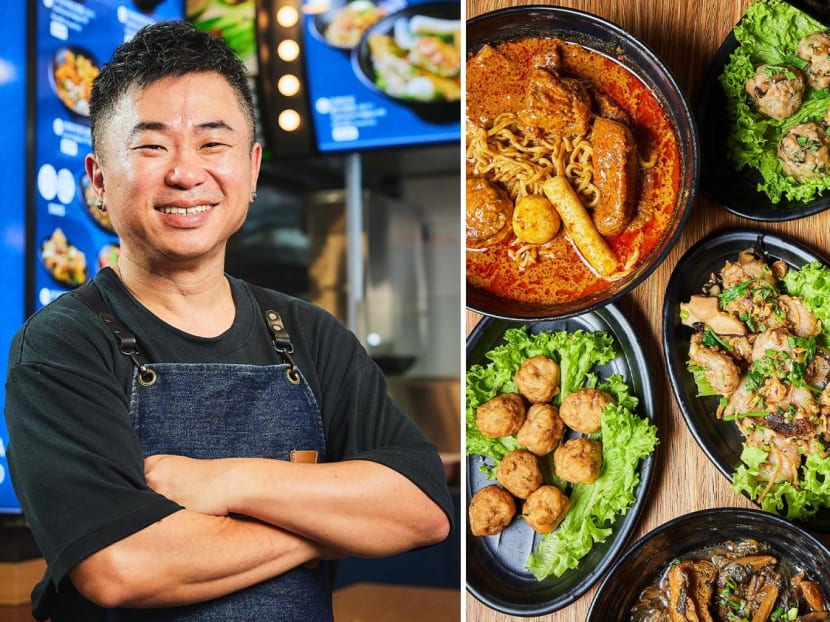 This writer has been a fan of Chef Pang Kok Keong's Hakka food since he started his pop-up shop at the now-defunct mod French patisserie and restaurant Antoinette in 2018, where he sold his heritage delights in a back alley. We followed him to his first full-fledged Pang's Hakka Yong Tau Foo stall at Tekka Mall, and later to Sprout Hub when he relocated before again moving to 131 Jln Bukit Merah due to landlord issues. He had a second stall at Arc380 but sadly, both shut down last year due to more landlord woes and poor footfall.
Undeterred by the closures, Chef Pang opened Pang's Hakka Yong Tau Foo for the fifth time on Mar 3 in a busier part of Bukit Merah, in the freshly renovated Get Together Coffeeshop, opposite the popular ABC Market.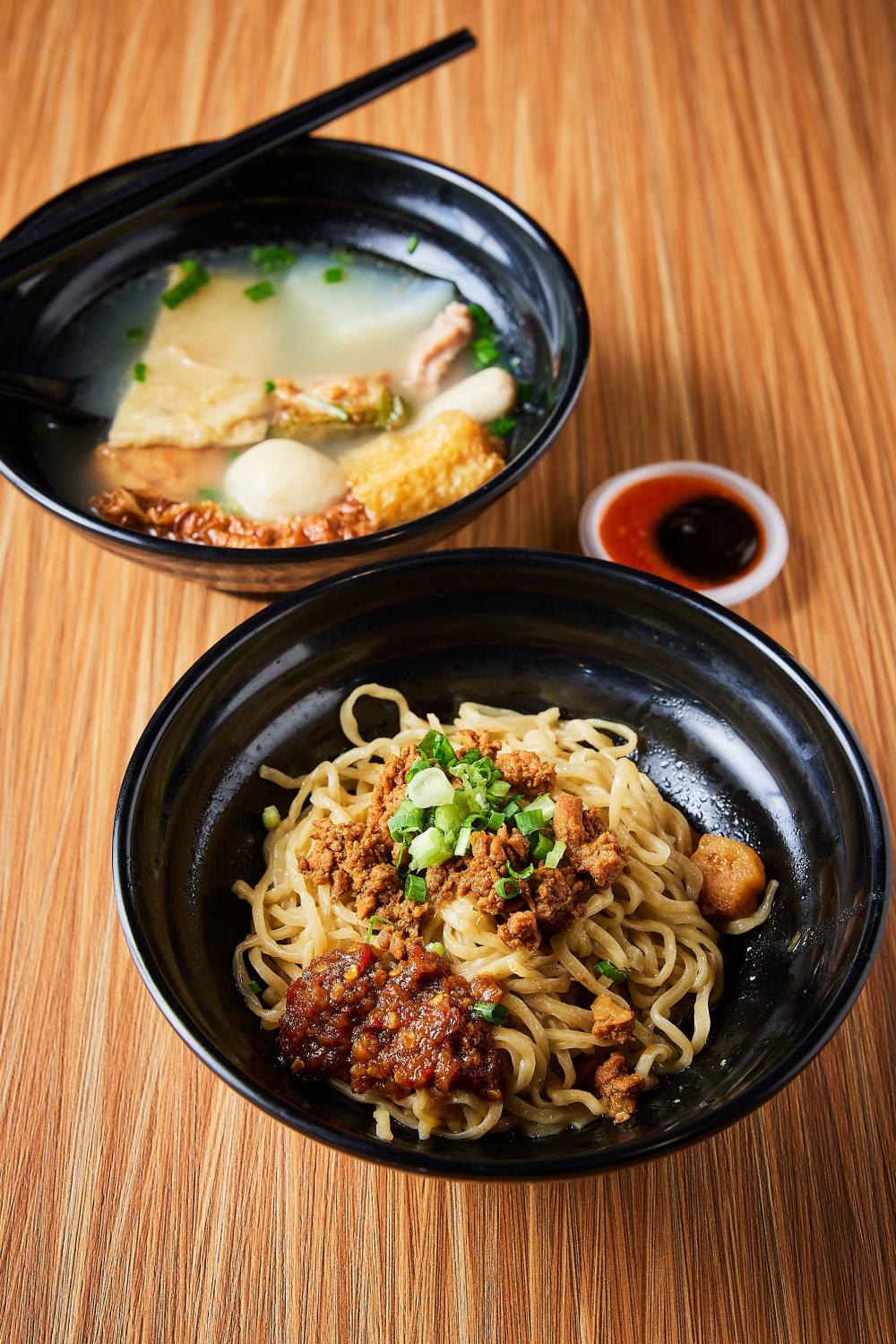 We dropped by at 8.30am on his second day of business and it's immediately apparent that this location is superior to his previous stalls'. We joined a never-ending queue and bought S$50 worth of our favourite comfort grub. Chef Pang says that the best time to visit is from 8am to 10am, 3pm to 5pm and 7pm to 8pm, if you want to avoid waiting for too long.
"The crowd has been encouraging so far, especially on weekends," said Pang of his stall's new address.
EXPERIENCED MOMENTS OF DESPAIR WITH PREVIOUS BUSINESS CLOSURES
When we ask the chef-turned-hawker if he was jaded with his previous failed business ventures, he shared candidly: "[What I've experienced was] more like moments of despair. But it's okay to fail as long as you learned your lesson and come back better. I hope my journey can inspire more people to do what's close to their hearts. You might not succeed on your first try, or even after a few tries. You might get burnt as I have been burnt. But what fun would it be if the journey was so smooth sailing? Not saying I've succeeded [yet], [but] just enjoy the ride."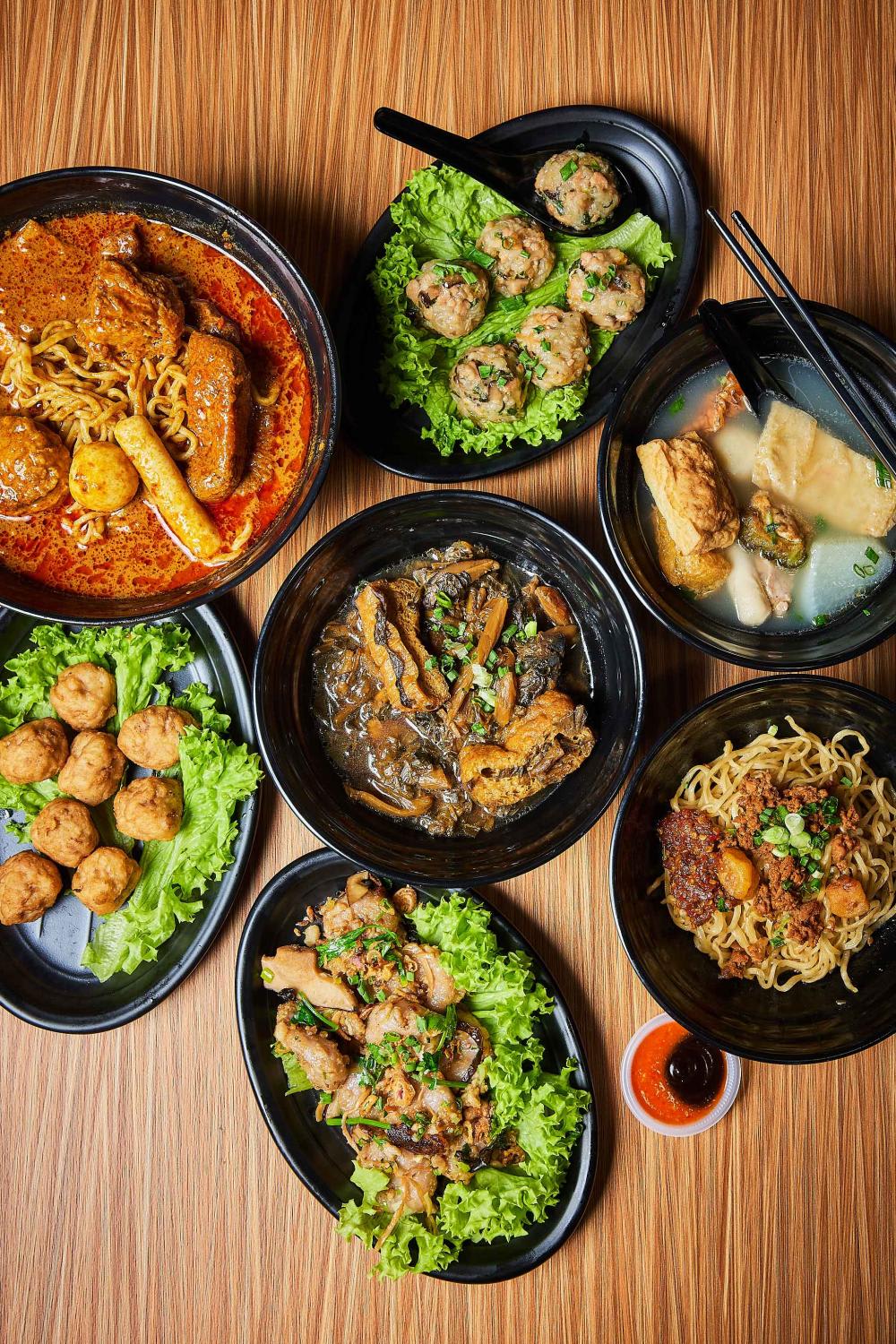 THE PASTRY CHEF NEVER WANTED TO BE A HAWKER INITIALLY
Ironically, the pastry chef who started his career in chic eateries like Canele by the Les Amis Group and grew up in a hawker family (his mum sold fishball, curry and prawn noodles), admitted, "Since I started my first Hakka food stall at Tekka, I never wanted to [continue being] a hawker". Unlike being a restaurant chef in charge of a team of cooks, it was exhausting running his own hawker stall, juggling orders with cooking and washing up. 
So why reopen yet another hawker stall within Bukit Merah? "I asked myself the same question – I really don't need to do this, so why am I doing it? Simply because I don't want heritage Hakka dishes to disappear. It's already very difficult to find good Hakka food, if I don't continue doing this, there's really not much on offer out there," reasoned the "pure Hakka" man. "I want Hakka cuisine to be more familiar to the younger generation." It truly is passion, since Pang and his business partners have burnt "over S$50,000" on their shuttered stalls. 
"There is food to fill the stomach, and then there is food that feeds the soul; we'd like to achieve both," he added. 
That's not to say Pang has completely given up on his baking background, which he still "enjoys" – the serial entrepreneur is working on opening a patisserie with a partner slated to open early next year, though he declined to share more.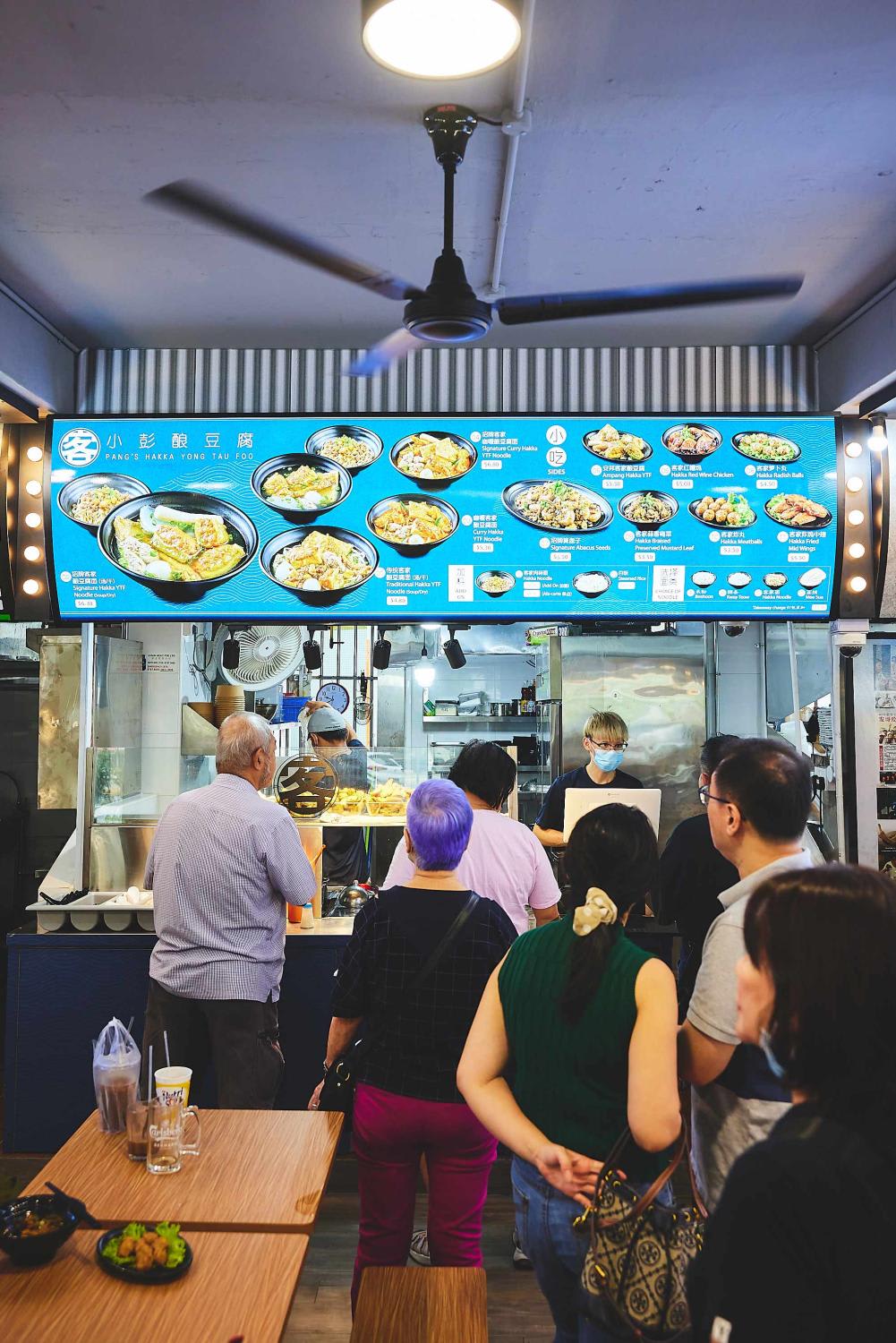 OLD AND NEW FANS
Other than the return of old fans like us, there were also many curious first-timers at the stall, including a 63-year-old uncle we shared a table with who ordered two noodle dishes to try.
EXPANDED MENU AND REDUCED PRICES
Besides his signature Hakka Yong Tau Foo Noodles, served either in soup or dry (choose dry as the minced pork and lard crackling topping is shiok) – the chef has new items on the menu. These include Abacus Seeds, Curry Yong Tau Foo Noodles, Braised Preserved Mustard Leaf, Hakka Radish Ball and Ampang Hakka Yong Tau Foo.
Part of the attraction of Hakka Pang 2.0, as Chef Pang calls it, is the reduced prices. Admitting that one of the mistakes he made previously was on the price point, which deterred some customers from returning, he shared, "We've made quite a bit of price revisions downwards by tweaking a few ingredients but not compromising on quality. It's a work in progress and we hope to keep prices as low as possible. Our profit margins are thinner now, but it's okay with the current higher crowd volume".
Items here start from S$3.50 for the Braised Preserved Mustard Leaf (basically mei cai without the braised pork belly, but with tau pok) and Hakka meatballs, which are S$3.50 for eight pieces (previously S$5 for six). The most expensive dish, the Signature Hakka Yong Tau Foo, costs S$6.30 (it cost S$7 previously).
PANG'S HAKKA YONG TAU FOO MIGHT OPEN 24 HOURS DAILY SOON
Incidentally, Chef Pang is no longer involved with the Supercurry stall at Telok Ayer, which sells curry rice. "Supercurry was a fun project to do," he said simply without elaborating further, adding that he now wants to focus on building his Hakka Pang empire. He hopes to run the stall for 24 hours in future: "Once operations are stable, we'll likely extend the opening hours at Bukit Merah first, and source for a suitable location for our second stall". He is also the chef consultant with the Surrey Hills Grocer group, overseeing its menu development.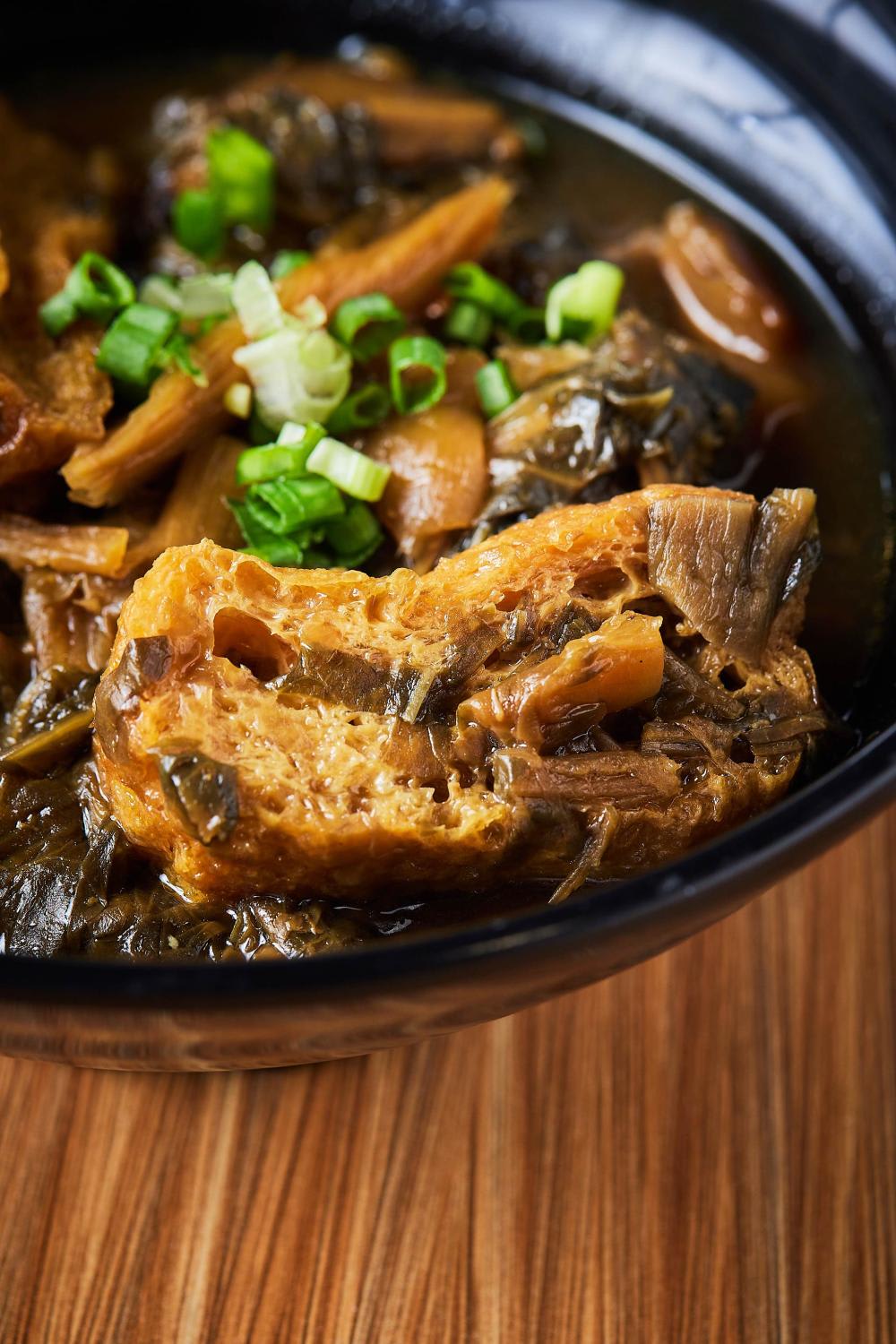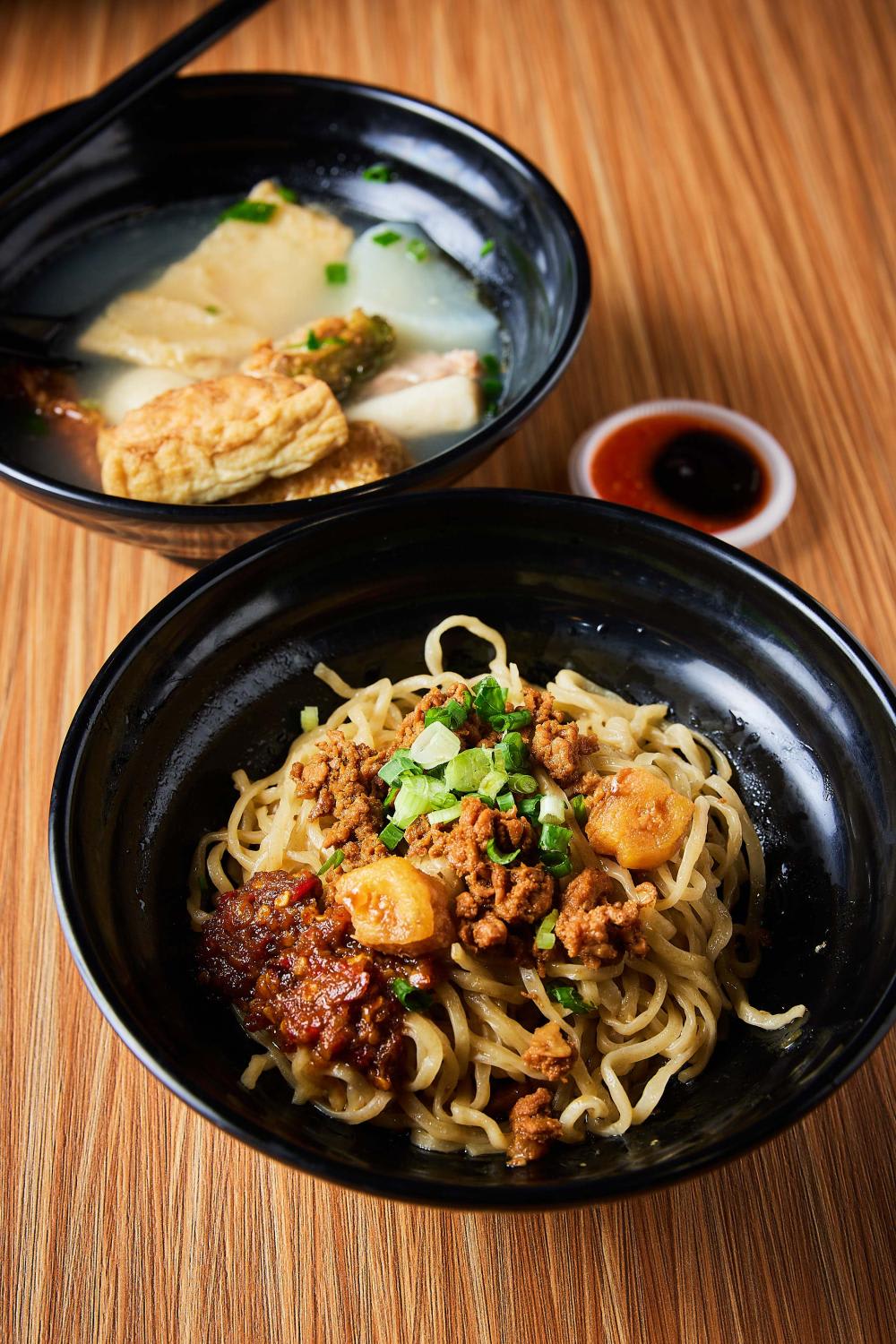 CURRY NOODLES WITH YONG TAU FOO, S$5.30
The specially formulated rempah for this curry mee is similar to the one he used at Supercurry, except it's soupier here. He uses his master yong tau foo soup stock to thin the curry, which gives it a sweeter finish. The spice punches you in the throat and some may find it overpowering.
We definitely prefer the regular Yong Tau Foo Hakka Noodles (S$4.80 or S$6.30). You can add as much of his awesome house-made dried shrimp chilli as you want, but a little goes a long way. We eat it with everything on the menu so we're glad to hear that he'll be selling it by the jar soon.
The hand-made yong tau foo is stuffed with a "golden ratio" of pork, fat and pure fish paste. He previously used salted fish which added an umami funk to the filling. To keep prices affordable, the chef has since switched to the less expensive dried sole fish and dried shrimp. They work just fine – we don't miss the salted fish at all.
Our favourite items here are the bitter gourd and hand-made tofu, which chef Pang specially orders from a Hakka tofu seller. Take a bite and check out the 'cheese holes', he urged. It's good. The texture and flavour are nothing like what you'll get from supermarket tofu.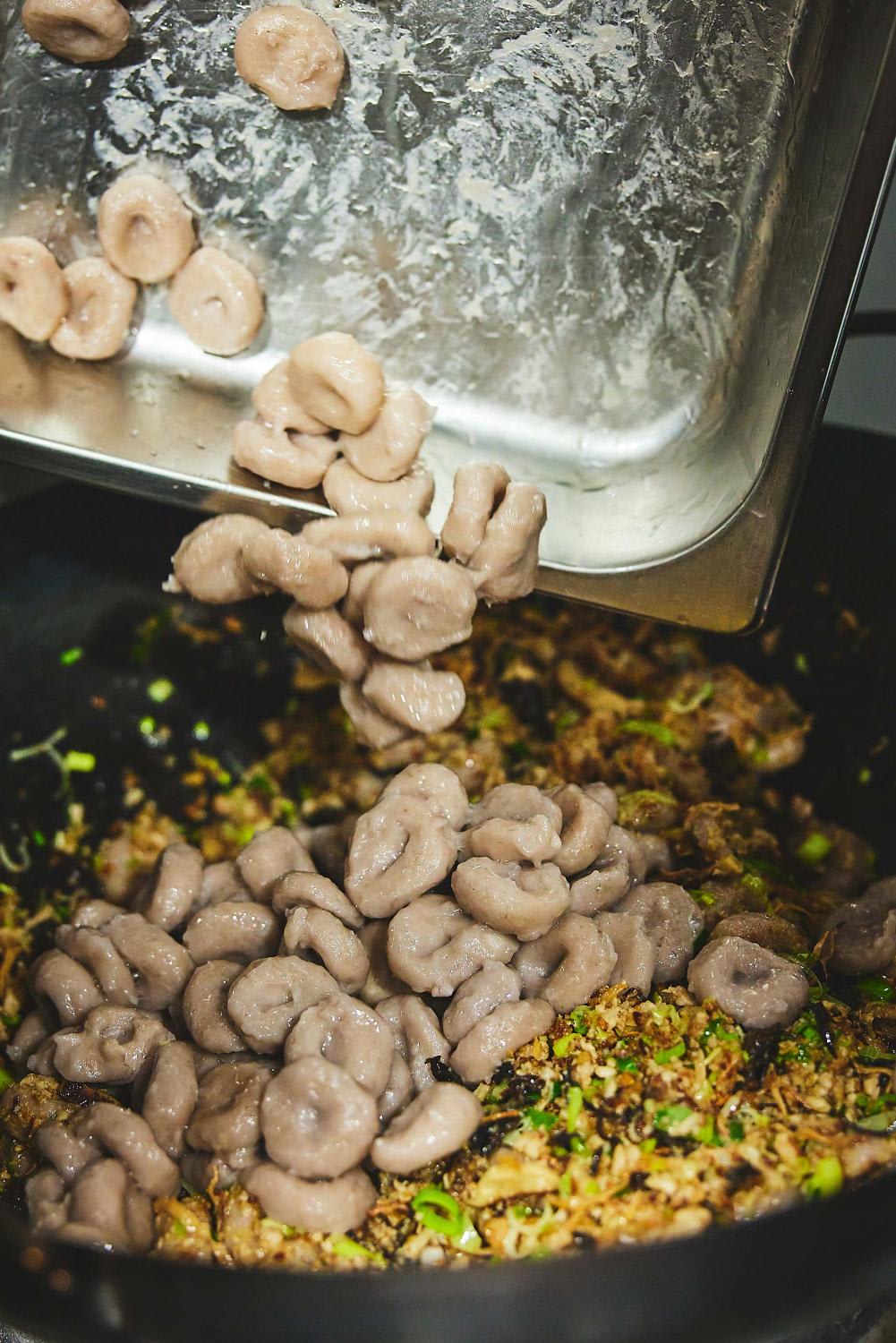 ABACUS SEEDS, S$5.50
Premium mashed Thai yam is used in these petite discs which are stir-fried with dried shrimp, dried cuttlefish, black fungus, leeks and sliced dried mushrooms. What makes the seeds here unique is its slightly chao tar, or burnt, crust. "The abacus seeds are 'pan-fried' low and slow so some of its edges are charred and become "even more aromatic and tasty", said the chef, who discovered this technique by mistake when he once left a batch on the stove for too long. Each batch takes 20 to 30 minutes to fry but it really elevates the flavour.
The abacus seeds are painstakingly hand-shaped and unlike the floury versions we usually get from other hawker stalls, every nugget here is satisfyingly yammy.
We waited one hour for Chef Pang to cook the abacus seeds which we've been craving since he sold it at Antoinette (it wasn't available at his previous hawker stalls).
And yes, he is there at the stall cooking alongside his team (for now) – so catch him in action while you can.
HAKKA RADISH BALL, S$4.50 FOR SIX PIECES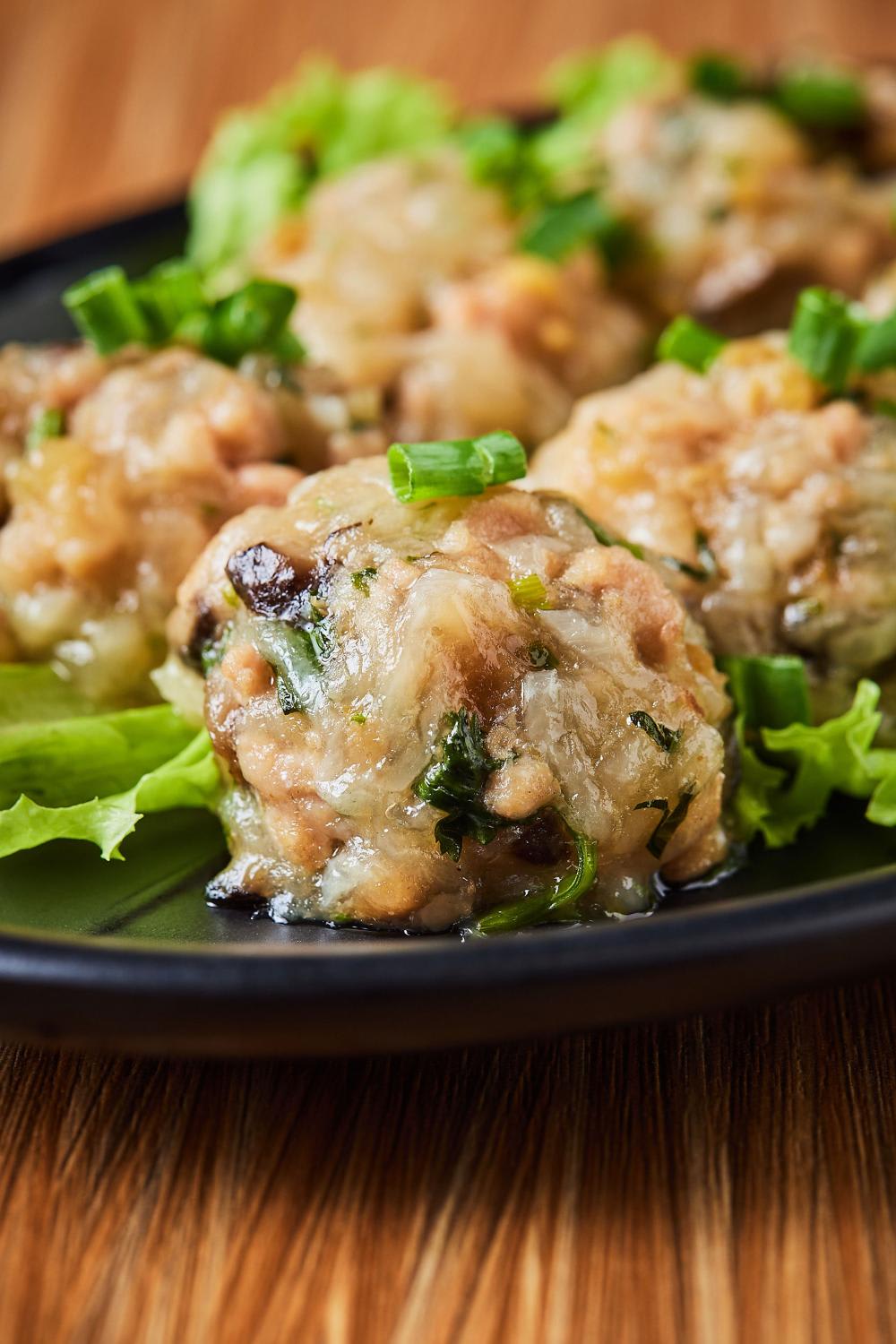 However, our new favourite item is this underrated dish. It's a rare handmade treat for Hakkas, said chef Pang, because no machine can be used to form the ball due to its delicate texture. White radish is peeled, shredded, then blanched to remove its bitter taste and immediately cooled in ice water. It's then blended with stir-fried minced pork, dried cuttlefish, Chinese mushrooms, starch and chopped coriander before being hand-shaped and steamed.
The result is a "QQ kueh ball", described chef Pang aptly. Chewy radish and bouncy, well-seasoned meat perfumed with coriander is held together by a starchy 'glue'. Its mouthfeel is addictive and makes this a must-order side dish for us. 
BOTTOM LINE
Dependably tasty heritage Hakka fare cooked with finesse, at surprisingly affordable prices for such time-consuming to prep dishes. "Hopefully, we've finally hit on the right formula in terms of location and pricing," shared Pang. We too hope that the fifth time is the charm for this chef-turned-hawker with the never-say-die attitude. Fans of his popular thunder tea rice can soon look forward to the dish returning as a weekend special.
Additional reporting by Florence Fong.
Pang's Hakka Yong Tau Foo is at Get Together Coffeeshop, #01-5134 Blk 2 Jln Bukit Merah (opp ABC hawker centre), Singapore 150002. Tel: 9145 6494. Open daily 8am to 8pm. More info via Facebook and Instagram.
This story was originally published in 8Days.