These chefs want to share their fondest supper secrets with you at Le Binchotan
Chef Jeremmy Chiam will be collaborating with chefs Damian D'Silva, Sam Chablani and ArChan Chan to bring you supper with friends – but where might they be going to eat after that?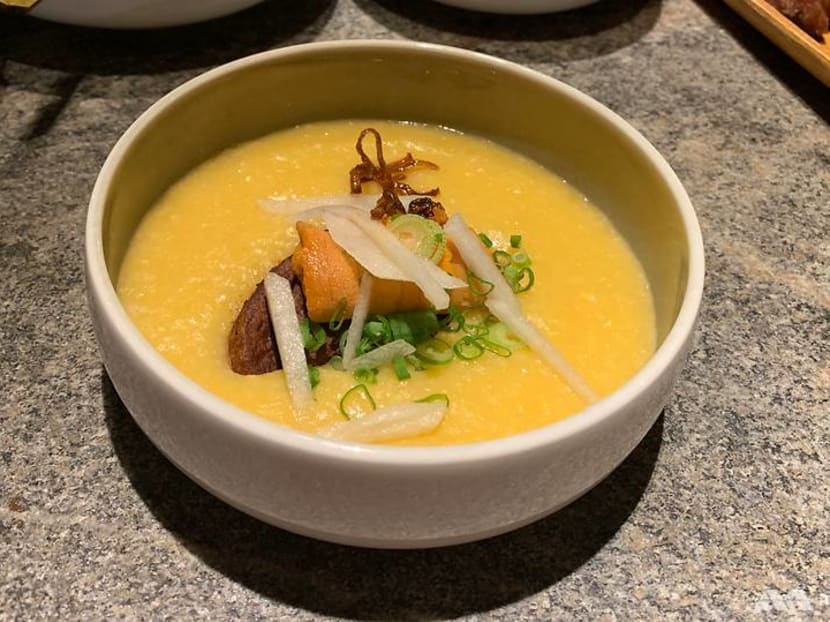 If you're a chef, supper is the most important meal of the day, says Chef Jeremmy Chiam of Le Binchotan.
"We don't eat dinner on working days – we only eat lunch and supper. I look forward to it because it means we're done for the day – and then I go home and sleep like a baby," he said – although, he added, for the sake of his health and waistline, "I am trying to cut down (on supper)!"
Yes, supper is an unsanctioned meal – but it's also where you let your hair down, put your feet up and reward yourself for a hard day's work.
The emotion that supper evokes has prompted Chiam to start a Supper Series, where he offers his take on his favourite late-night foods such as hokkien mee and congee, at French-Japanese inspired restaurant Le Binchotan.
In the latest installment of the series, featuring an event called Jeremmy & Friends, he is collaborating with three other chefs – Damian D'Silva, Sam Chablani and ArChan Chan – to do supper events in pairs, in the spirit of community.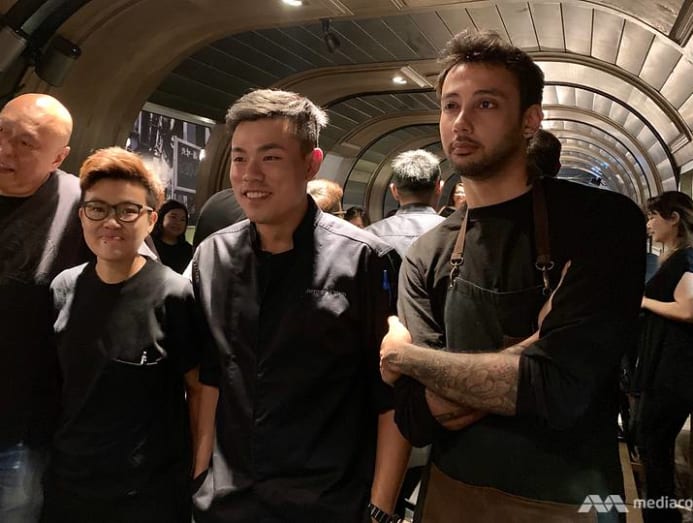 From this month until June, each of his friends will come in to cook with him on one appointed weekend. Tickets are S$35++ and include a set comprising one big plate and one small plate from each chef.
Dishes Chiam has concocted for the event include Uni Congee, Prawn Noodle Soup served with Hakata-style ramen, and Beef Short Rib Dumplings with hand-shredded Angus beef short ribs braised for 16 hours in Japanese vinegar and served with housemade chilli oil.
But where will he be going for supper after he serves up supper?
"What we have most often is kway chap. We walk down the road to Chinatown – there's a kway chap place that's open 24 hours, opposite the High Court. But once or twice a month, we go to Hai Di Lao or Beauty In The Pot," he said. A lavish steamboat meal is for special occasions – or when he's had a particularly hard day.
D'Silva's go-to supper meal is Teochew porridge – and so one of the dishes he'll be serving up is steamed fish marinated in homemade tau cheo, or fermented soybean sauce, and topped with cubes of crispy pork lard.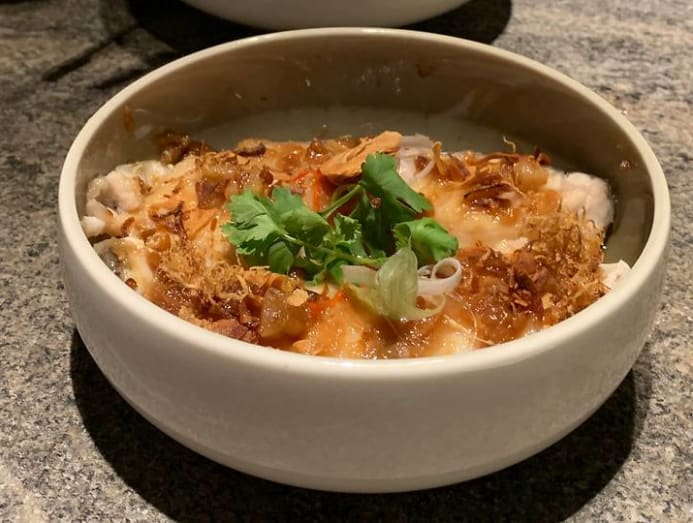 He loves visiting a Teochew porridge place in Geylang for a supper that's light yet satisfying. "Porridge is a happy meal," he said, asserting: "The only way I eat my porridge is to slurp it – that makes me feel alive." Steamed fish is always his favourite accompaniment to his bowl of porridge.
While D'Silva enjoys light and comforting flavours, Chablani chases after intense, burnt ones. "Supper to me is generally burnt food at midnight. Burnt chicken wings are life," he enthused. It follows, then, that he'll be serving up a platter of burnt chicken wings, pork rib and the spicy iberico pork satay that won foodies over at the now-shut Fat Lulus.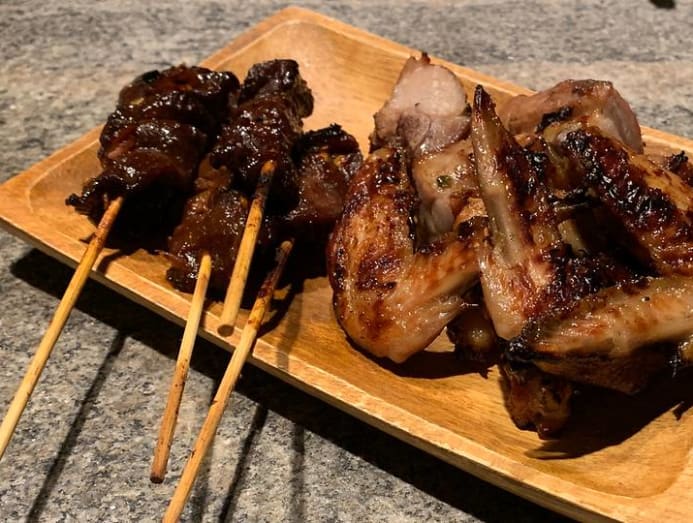 His go-to supper place is Newton Food Centre, since it's close to where he lives. But "if I'm feeling emo and somebody tells me there's a guy cooking over charcoal across the country at two in the morning, I will find a way to get there," he said.
For Chan, the executive chef of LeVeL33, supper is paramount. "When I first started out in 2009 in a fine dining kitchen in Australia, the hours were from 10am to midnight or 1am. And for those 14 to 15 hours, we didn't really eat. That was a very stressful kitchen. So supper was basically my main meal," she said.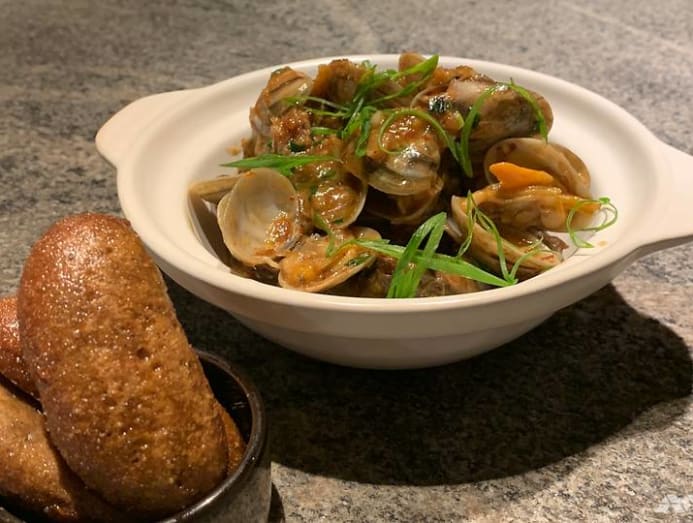 Chan is choosing to serve Stir-fried Clams with XO Sauce, a popular supper dish among her friends and colleagues in Australia; as well as Grilled Shishito Peppers and Fermented Leeks with Hopped Salt. For the supper series, LeVeL33 has also created a special commemorative beer that's matured with the zest of fresh yuzu from Japan.
These days, having lived in Singapore for nearly a year, the Hong Kong born chef chooses to sup on spicy Sichuan food in Chinatown, or pork liver soup at Cheng Mun Chee Kee Pig Organ Soup. "To me, well-made pork liver soup, chilli sauce, and rice – that will do," she said with a smile.   
The Supper Special at Le Binchotan runs every Friday and Saturday from Apr 25 to Jun 30, 9.30pm to 11pm. Jeremmy Chiam will be cooking with ArChan Chan on Apr 25, 26 and 27; with Sam Chablani on May 9, 10 and 11; and with Damian D'Silva on Jun 6, 7 and 8. For reservations and more information, visit https://www.eventbrite.sg/e/le-binchotan-supper-special-2019-tickets-59939161646.