Christmas treats: Dark chocolate logcakes, cheddar cheese cookies and more
Whether it's a half-priced dim sum deal or a gorgeous seasonal selection of cupcakes, here's a quick list of Yuletide food deals if you ever find yourself shopping around the Orchard Road area.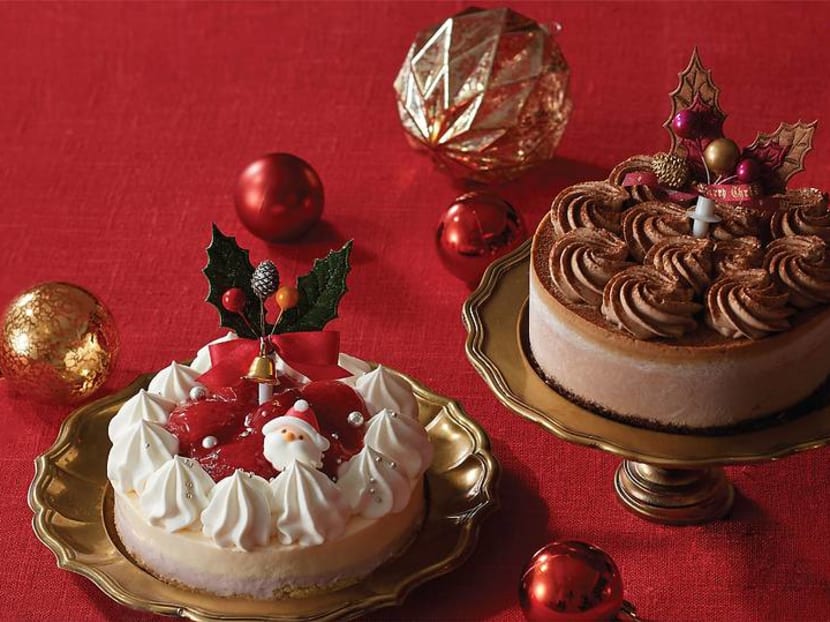 This Christmas season is understandably quite like no other. But if there's one thing to take comfort in during this unusual festive time, it's food – whether it's having intimate meals with loved ones, planning simple gifts to remind us we're there for one another, or treating yourself to something delicious.
For those out and about this weekend and beyond over at Orchard Road – whether it's going through your Christmas checklist or simply having an intimate catch-up with others – there are lots of options available for foodies. Here's a short list you can start with.
CUPPA CHRISTMAS
There's something particularly enchanting about whiling away an afternoon at Bacha Coffee's vermillion-accented dining room – and while the coffee at this Moroccan-themed place is wonderful, it doesn't have to stop there.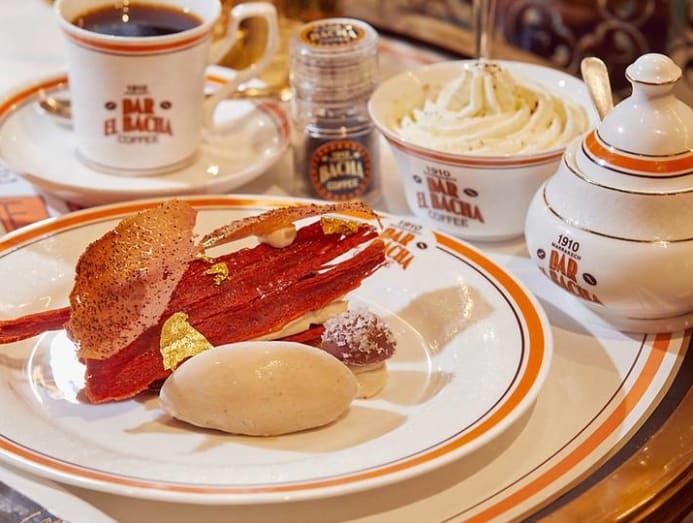 This Christmas, they've put together a menu featuring a decadent turkey ballotine and a chestnut mille-feuille with Aztec Night coffee cardamom ice cream. Prices start from S$32 for a coffee and main course.
https://www.ionorchard.com/shop/bacha-coffee
TIS' THE SEASON FOR DIM SUM
The stalwart restaurant group may be better known for its iconic chilli crab, but Jumbo Seafood's swanky ION Orchard branch serves some superlative dim sum too. The dim sum afternoon tea sets are a steal at S$48 per person, and it gets even better throughout the month – diners get 50 per cent off their second set.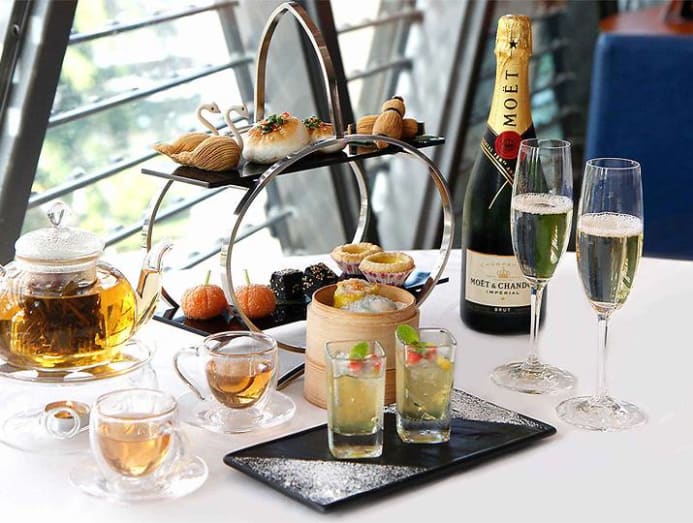 If you're feeling extra festive, order a 75cl bottle of Moet & Chandon Imperial Brut Champagne for S$98 (usual price is S$105). ION Orchard members get the same bottle for a special price of S$88. Available from 2pm till 5.30pm (last order at 4.45pm).
https://www.ionorchard.com/shop/jumbo-seafood
SAY CHEESECAKE
It is hard to resist the luscious desserts from Japanese cheesecake makers Letao, so it's a good thing that it's the season to indulge.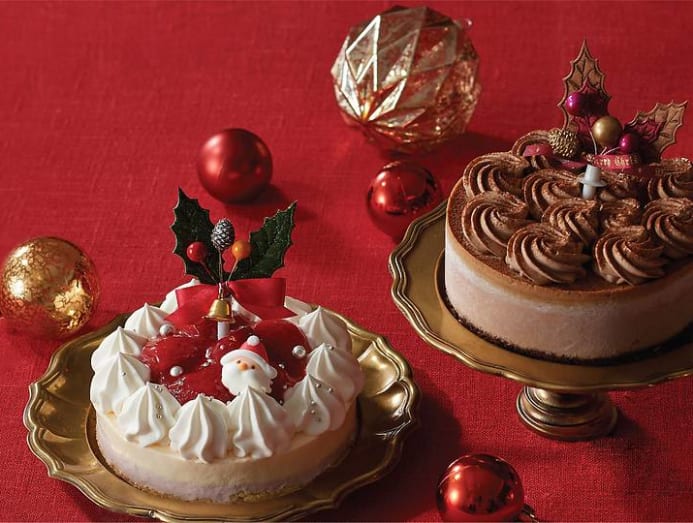 Their Christmas collection features a Pere Noel strawberry cheesecake (S$38) made with raspberry and strawberry puree and Hokkaido fresh cream. Chocolate lovers would appreciate the Rennes praline chocolate cake (S$38), also lush with fresh Hokkaido cream and sweetened with a caramel sauce.
CUPCAKES GALORE
The Marmalade Pantry was one of the first to introduce cupcakes to Singapore in 1999 so it is apt that these continue to be a beloved part of this pretty bistro's offerings.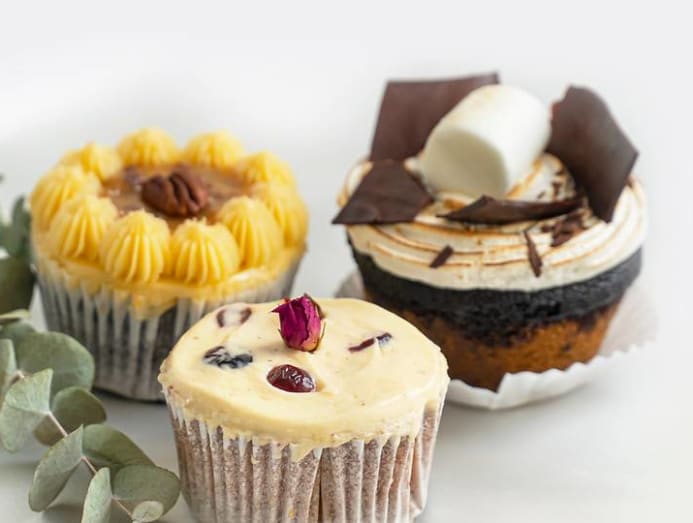 For the festive month, their signature cupcakes are going for S$6 each, in flavours such as classic Red Velvet with coconut cream cheese frosting, and Cranberry Lychee comprising lychee-flavoured cake and cranberry cream cheese frosting. They make for great edible hostess gifts at your next festive dinner.
https://www.ionorchard.com/shop/the-marmalade-pantry
BAKED GOODIES
Plain Vanilla's name is such a misnomer since their sweet treats are always gorgeous and delectable. This holiday season, there are cupcakes in flavours like Christmas Fruitcake, Dark Chocolate Brandy Butter, and White Chocolate Gingerbread (S$4.50 each), as well as log cakes in Dark Chocolate Gianduja and Burnt Caramel Rum (from S$45).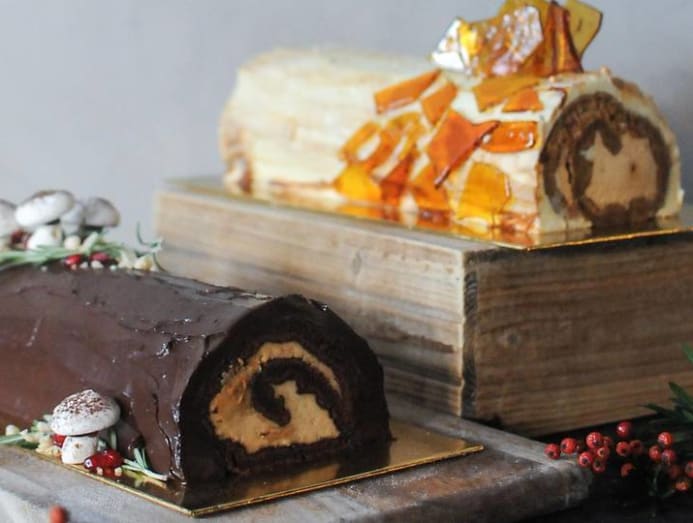 There's also a mixed Christmas treats box (S$35) that makes for a lovely gift. It is filled with an iced cookie, a mini minced pie, two seasonal cupcakes, a mini traditional fruitcake loaf and a mini traditional fruitcake. The log cakes and treats box must be ordered in advance.
https://www.ionorchard.com/shop/plain-vanilla
C IS FOR CHRISTMAS COOKIES
If you haven't tried Tokyo Milk Cheese Factory's Cheddar Pie Sands, this is the time to do it. These golden morsels of Japanese cheddar cheese cookies sandwiched between crisp pie crust are just a joy to snack on.